This Christmas tree craft is a fun way for toddlers to practice scissor skills and a great toddler Christmas activity idea. The activity has a holiday theme that invites kids to make a beautiful decoration. The activity is easy to set up with just paper, scissors and glue.


Paper Christmas Tree Craft for Toddlers
Kids love to help us decorate for the holidays. Crafts that are simple to prepare and fun to do will keep kids involved in the preparations with little fuss.
Paper crafts - like this Christmas tree activity using scissors and glue - provide opportunities for toddler to use their fine motor skills.
Cutting strips of paper into small pieces, arranging cut-outs on construction paper, and gluing the paper cut-outs in place, are all important experiences for strengthening fingers and hands.
The tools and activities we provide for toddlers in the early years will help with writing performance later.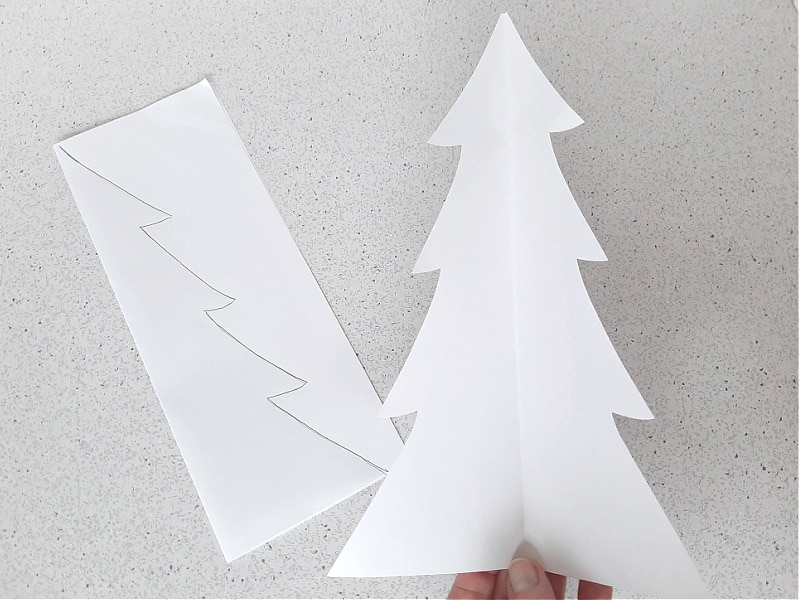 Supplies
Plain paper, construction paper
Scissors
Glue
Instructions
Make a Christmas tree template with a sheet of paper.
Fold the paper in half.
Draw half a tree on the fold.
Unfold the paper to reveal a tree template.
You can use newspaper or other recycled paper to make the template. The size of the tree will be determined by your own preference for the activity. Make the tree large enough to become a wall hanging, or small enough to be used as a Christmas tree decoration.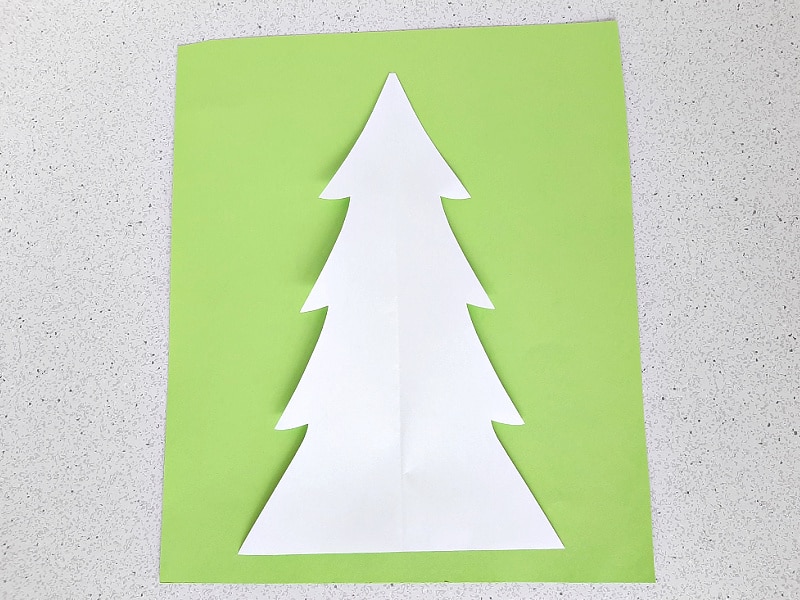 Trace around the template on a sturdier paper like cardstock or construction paper, then cut out the tree.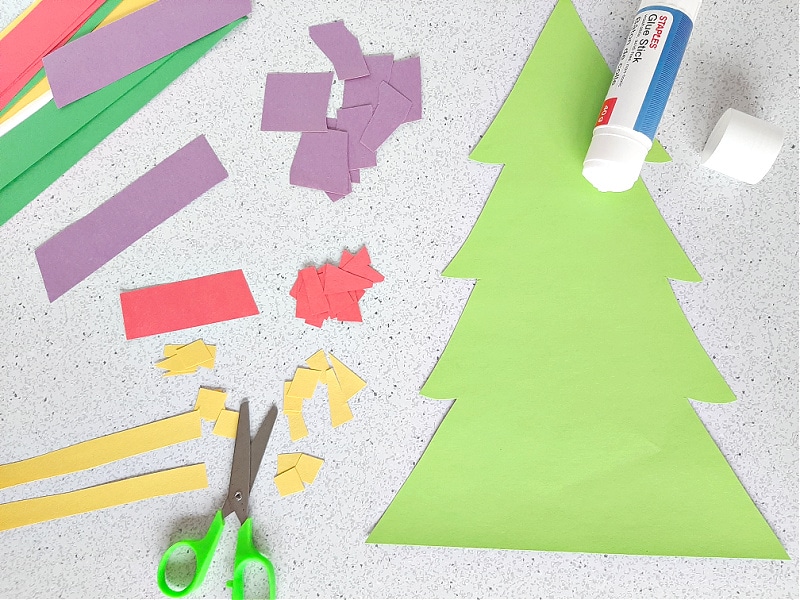 Use a glue stick to completely cover the tree with glue.
Cut the paper strips into small pieces. The size will vary according to your toddler's skill and preference. Kids can also tear the paper strips instead of cutting them.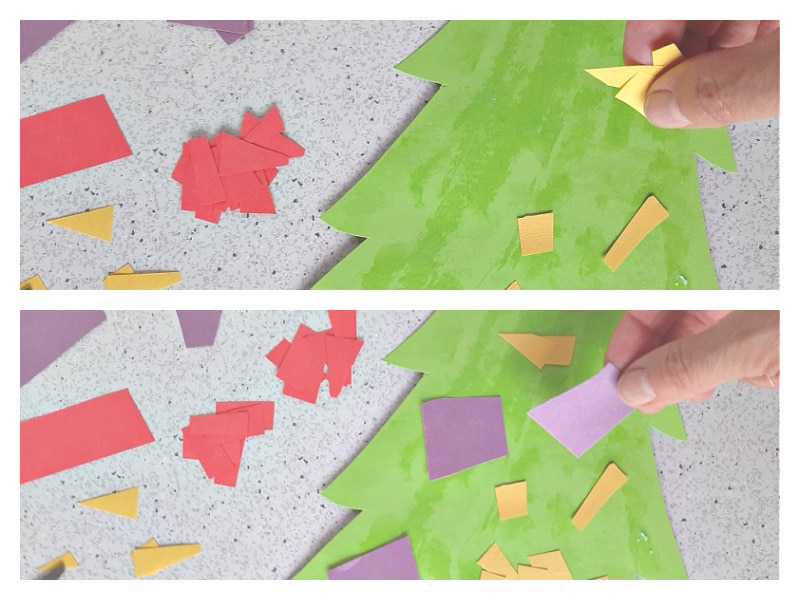 There are two ways kids can decorate the tree with the paper cut-outs.
Make a pile of colored paper scraps. Pinch a few pieces with fingers and sprinkle onto the tree.
Place larger paper cut-outs individually on the tree.
Include different types of paper if preferred, such as foil, wrapping paper or glittery paper. Different textures will add a sensory experience to the activity.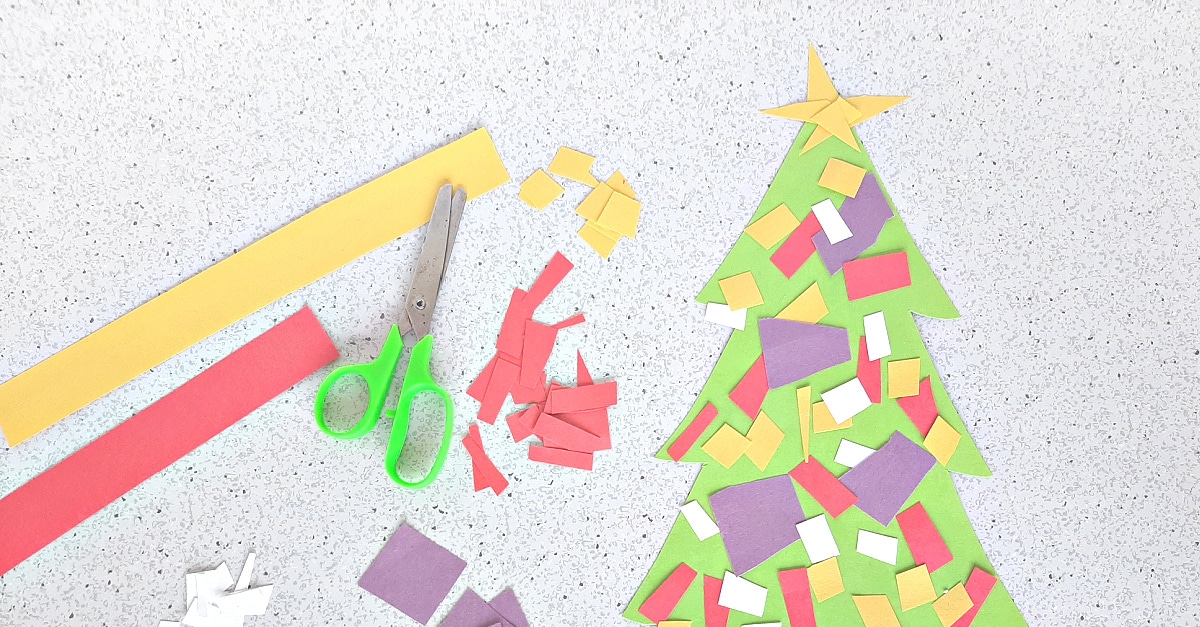 A simple paper craft is fun for kids and takes no time to prepare. Introduce this activity when you need a few spare moments to complete a task in the kitchen. It can also be fun to include on a play date, or with a group of children in a classroom setting.
Decorate a paper Christmas tree for hands-on holiday fun with toddlers.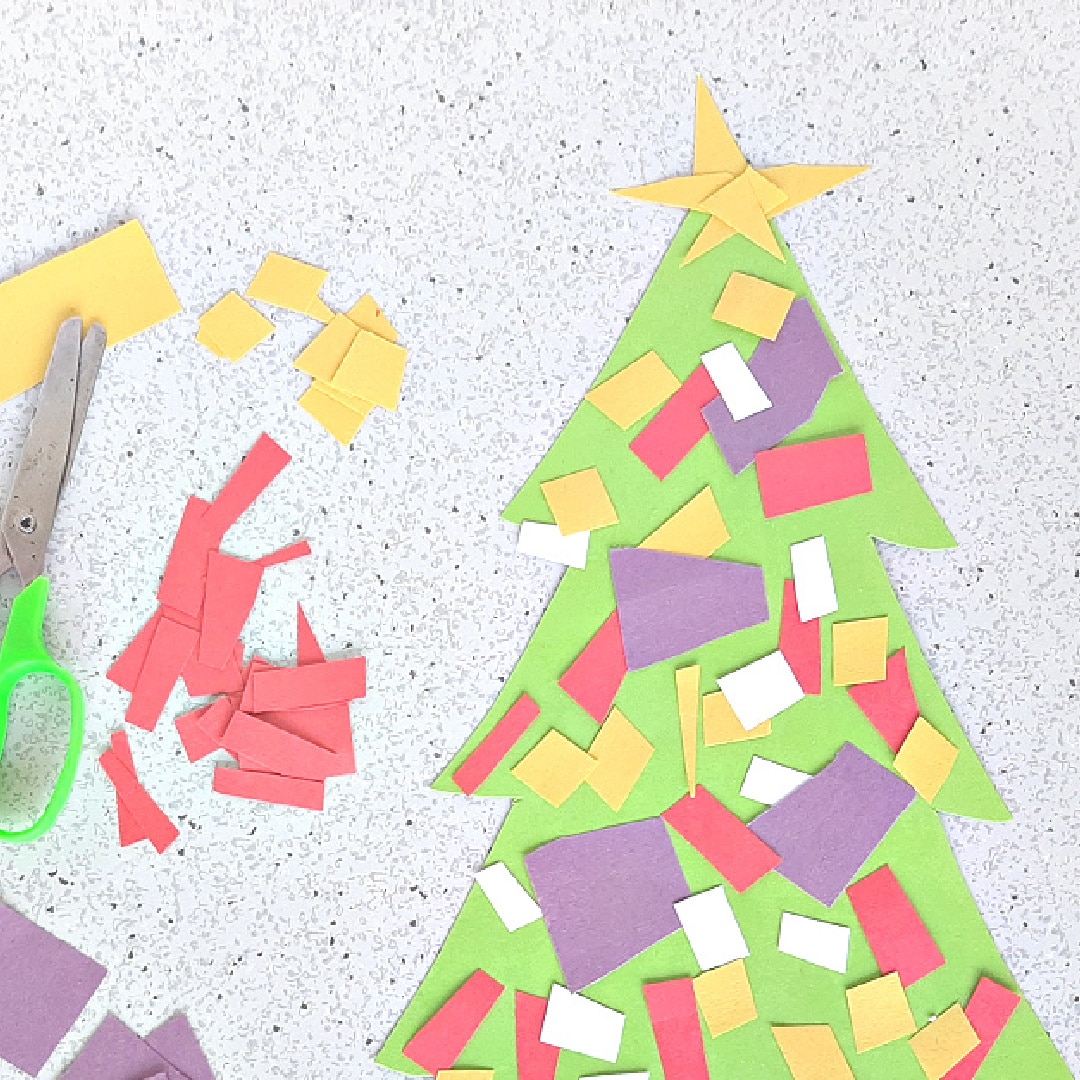 For more fun toddler activity ideas why not join our Facebook Group or follow us on Instagram – follow @myboredtoddler and use #myboredtoddler.
SOME MORE FUN TODDLER ACTIVITY IDEAS YOU MIGHT ENJOY ARE: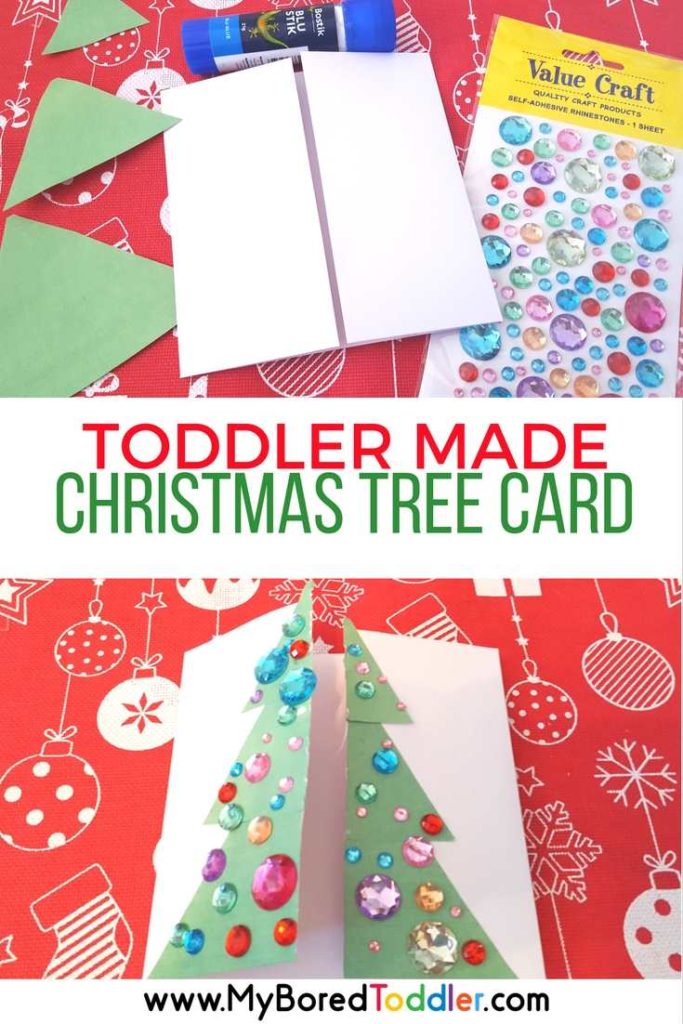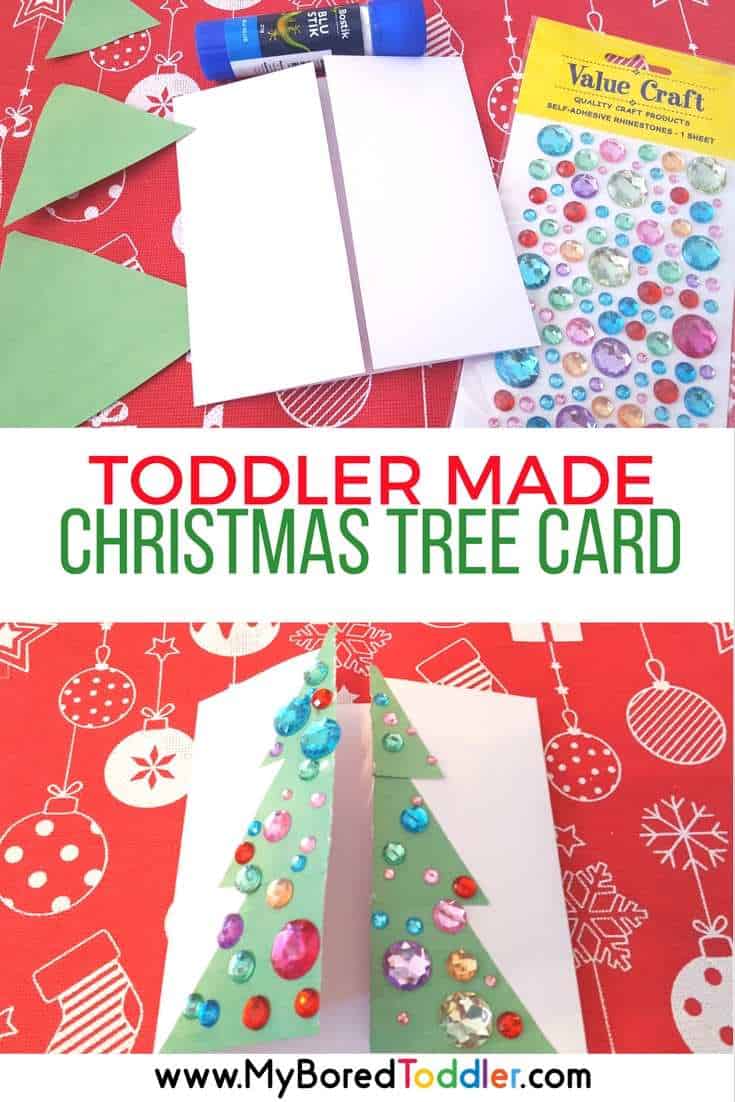 About the Author
Heather is a former preschool teacher and founder of preschooltoolkit.com, a website providing early learning resources for teachers and parents. She focuses on creating fun crafts and activities that engage developmental skills while promoting hands-on learning through play. Follow her on Facebook, Pinterest, Twitter, Instagram