A felt snowman activity is a fun addition to winter play. Your toddler can build a snowman with colorful felt cut outs in a variety of shapes and sizes. This quiet time activity supports early learners' creative and fine motor skills.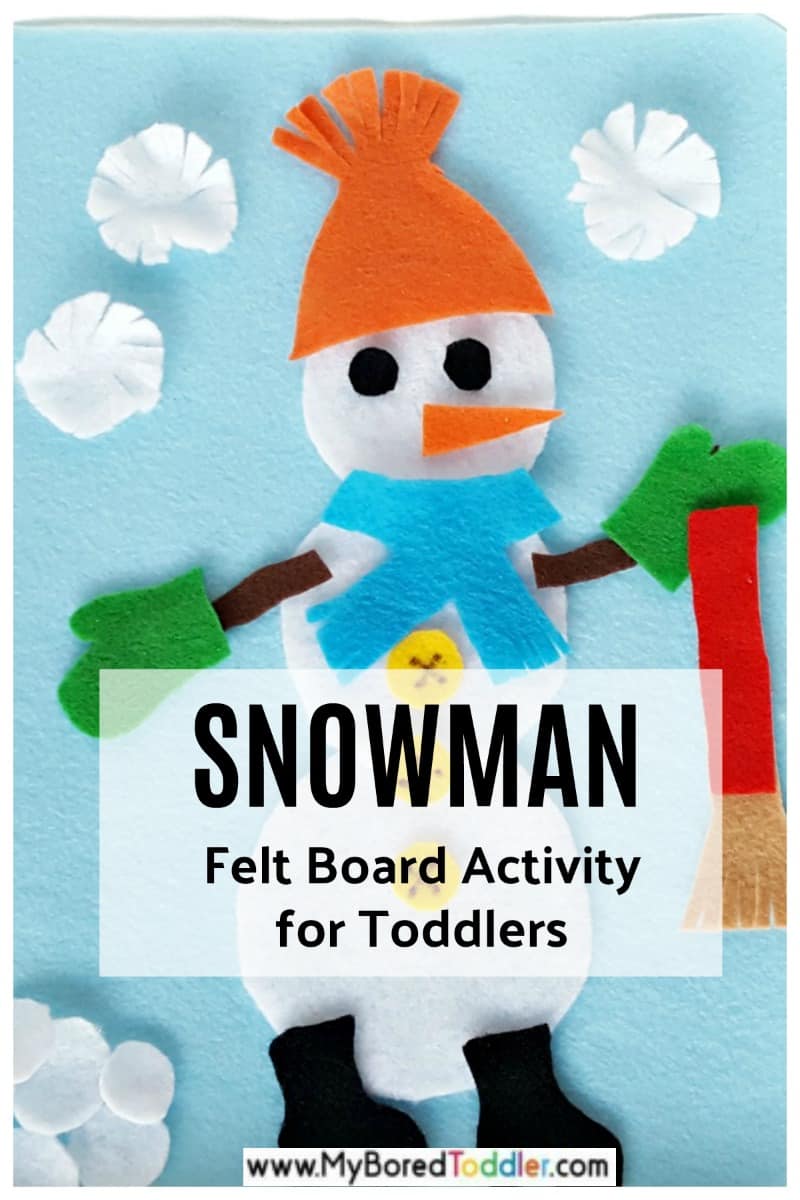 Felt Snowman Activity For Toddlers
Snowman activities are lots of fun for toddlers. The much-loved Frosty the Snowman character is familiar to many kids, and promotes winter play with snowman crafts and activities.
The carrot nose and 'two eyes made out of coal' portray a jolly fellow that kids grow to love in story and song.
Extend the love of all things snowman with this child-led felt board activity.
This is a great activity to pair with a lovely board book (see my other toddler Christmas books that I love HERE). I really think that 'Thats Not My Snowman' is the pefect book for this activity. You can get it HERE on Amazon.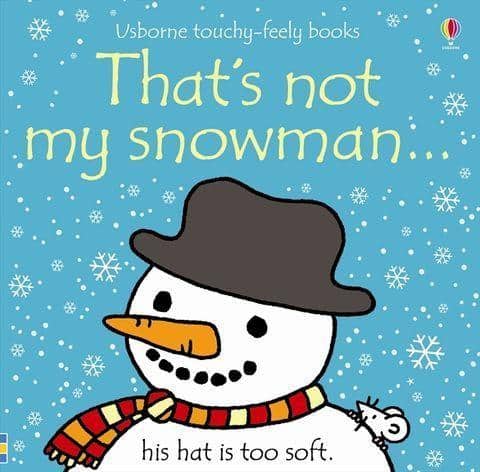 If you make this activity we would love to see! Sharea pic in our Facebook group or follow us on Instagram – use #myboredtoddler to share your pics so we can see!
How to set up your Felt Snowman Toddler Activity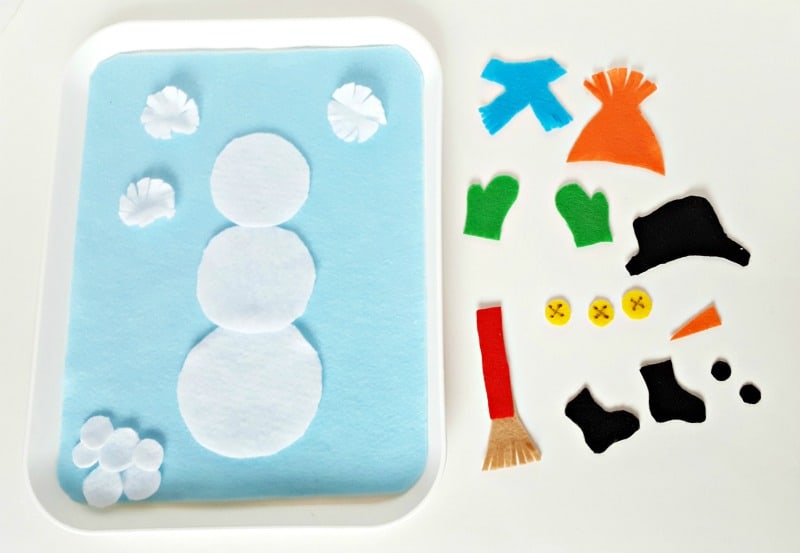 Prepare the activity with a few felt cut outs. Keep the pieces simple, in a variety of colors and shapes. You can get bulk packs of felt at most craft stores and HERE on Amazon.
Here are a few suggestions:
Three white circles: small, medium and large
Felt accessories: hat, scarf, boots, mittens, buttons, eyes, arms, broomstick (optional: small snowballs and snowflakes)
It's fun to add a stocking cap with a pom pom but you can stick to the traditional black top hat if preferred.
Cut out as many pieces as you can without overwhelming your toddler with too many pieces at once. For example, you can easily start with the white circles, a hat, a carrot nose, a pair of boots, and 'two eyes made out of coal'!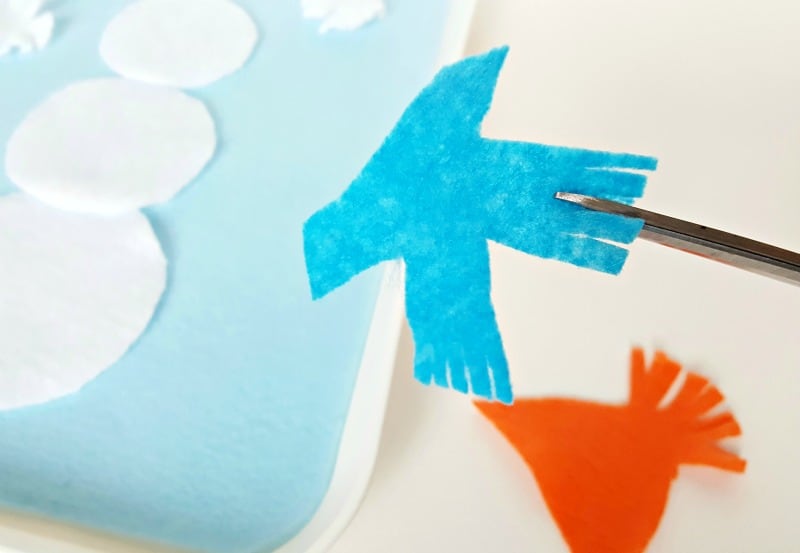 Add decorative edges with scissors to some of the pieces, for added texture and sensory play.
Snip edges of the scarf to make a fringe.
Snip the top of the hat to make a pom pom
Snip around a few small white circles for snowflakes.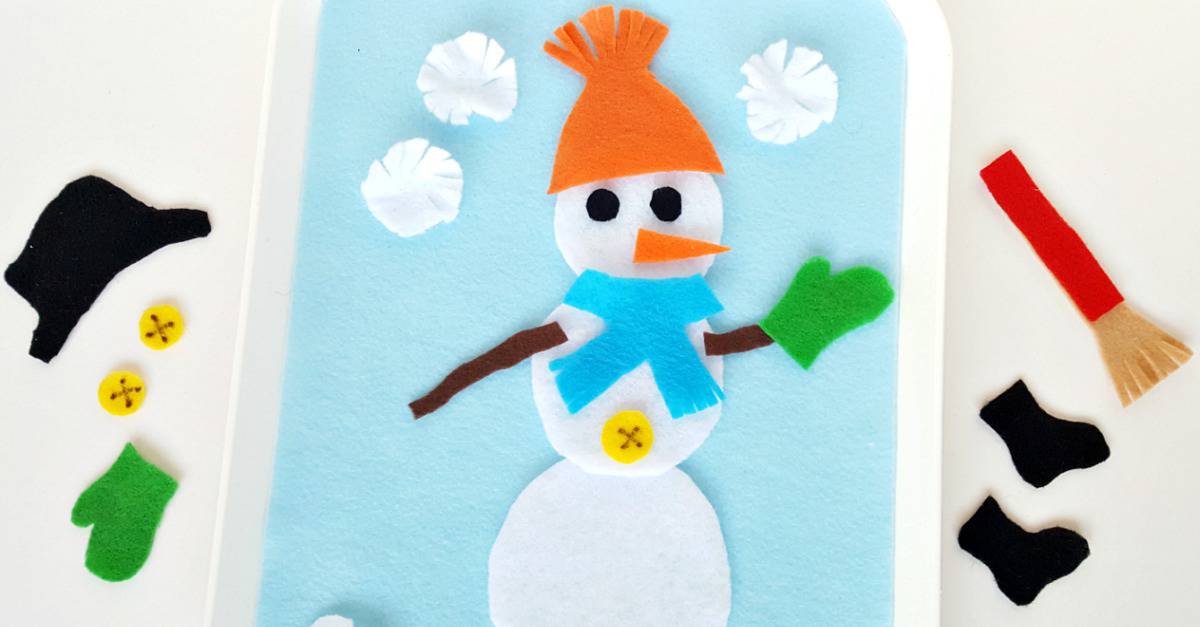 Line a tray with felt (or use a felt board).
Place the pieces on the table next to the felt tray.
Invite your toddler to make a snowman! If you've read the Snowman story, you can talk about how the snowman looked in the book, but give your child freedom to create his character in his own way.
This is a child-led activity that supports sensory play with texture and color; fine motor play, placing felt pieces onto the tray or felt board; creative play, designing and building of the snowman; math play, counting and sorting felt pieces.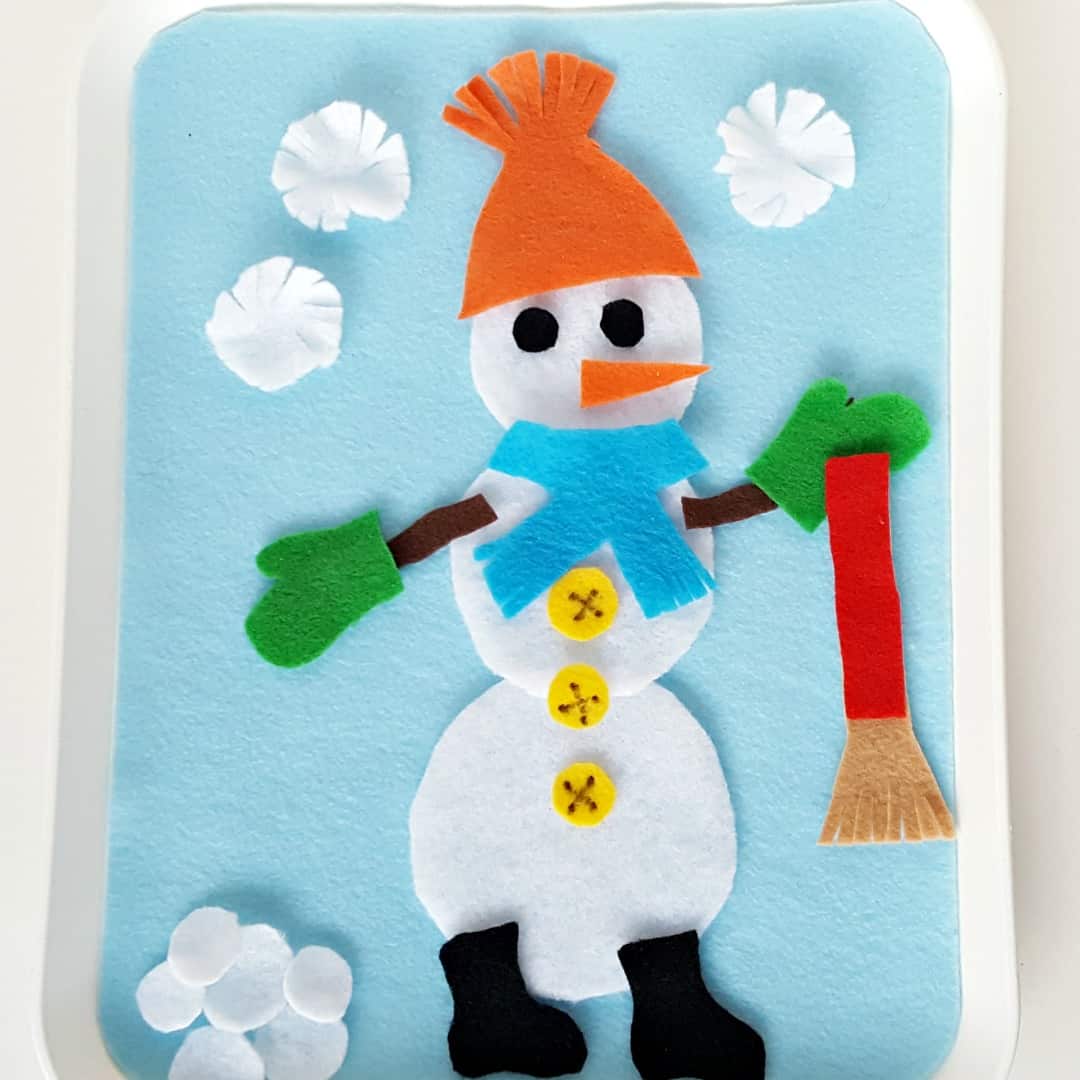 Talk about the snowman as your toddler puts the pieces on the felt background.
What color is the snowman's hat?
How many mittens does your snowman have?
Will your snowman have a carrot nose?
Felt activities are easy to set up and easy to clean up, making them ideal for toddler play. They are especially helpful to introduce at busy times of day to keep your toddler occupied.
Keep this simple activity on hand for winter themed play with your toddler.
Some more fun todlder activities you might enjoy are:
Snowman Activities for Toddlers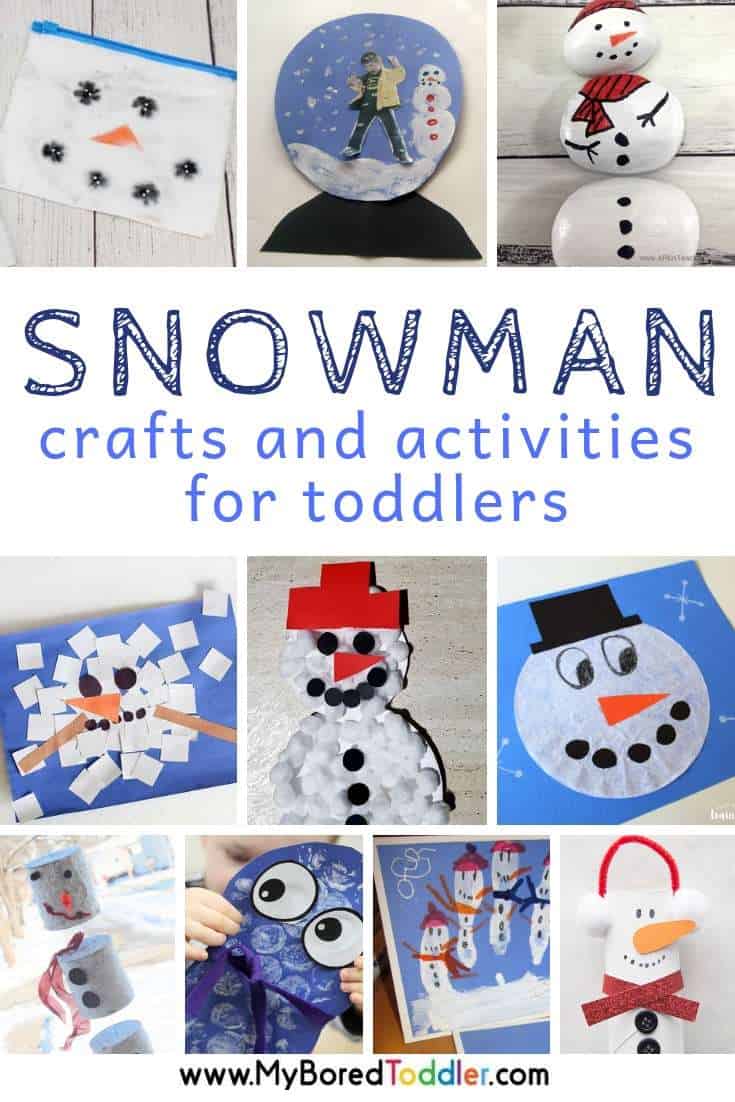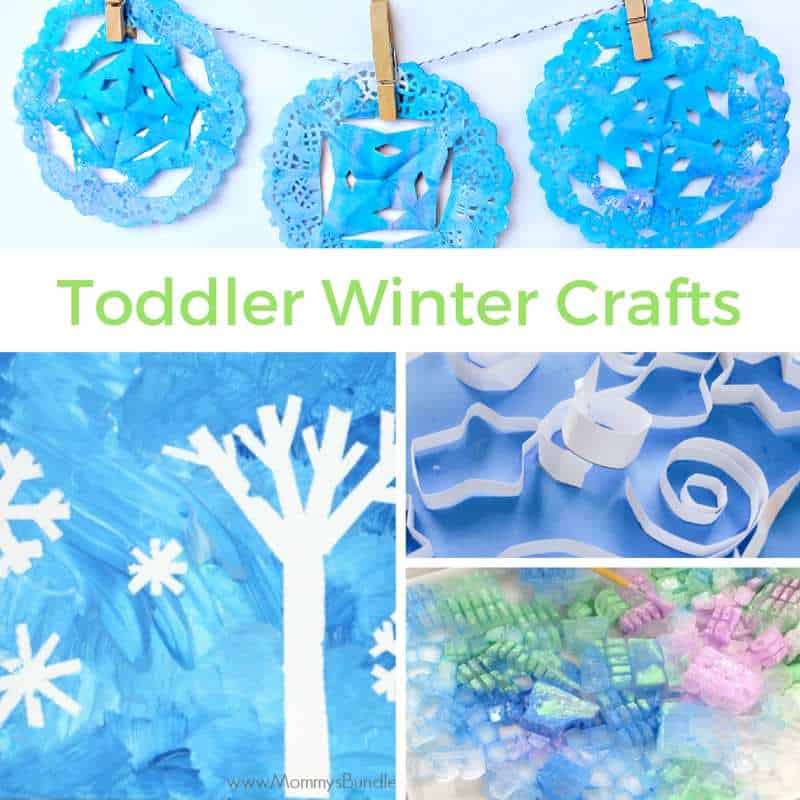 If you enjoyed this post why not PIN IT to Pinterest.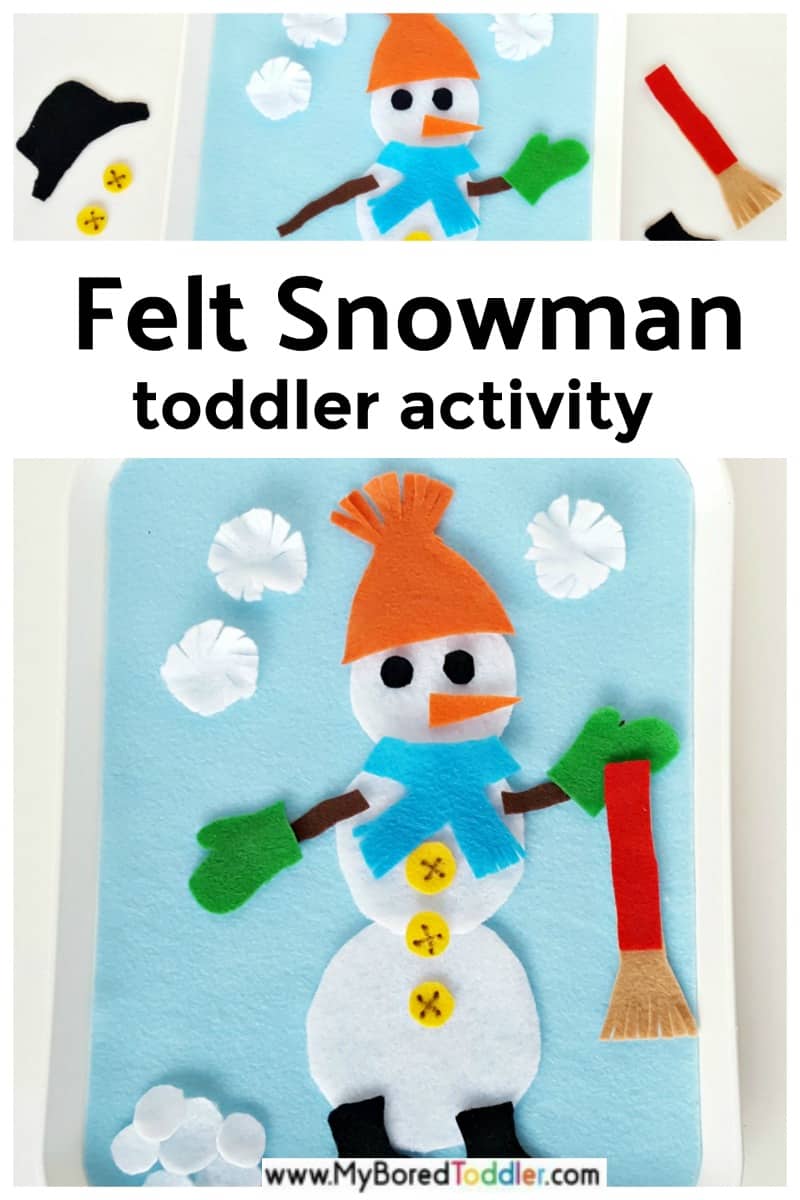 About the Author
Heather is a former preschool teacher and founder of preschooltoolkit.com, a website providing early learning resources for teachers and parents. She focuses on creating fun crafts and activities that engage developmental skills while promoting hands-on learning through play. Follow her on Facebook, Pinterest, Twitter, Instagram