Decorating cookies is such a fun activity and a great way to get your toddler involved in the kitchen. Today I'm sharing our easy cookie decorating for toddlers as our final challenge in our 5 day Toddler Baking Challenge. This one is easy I promise!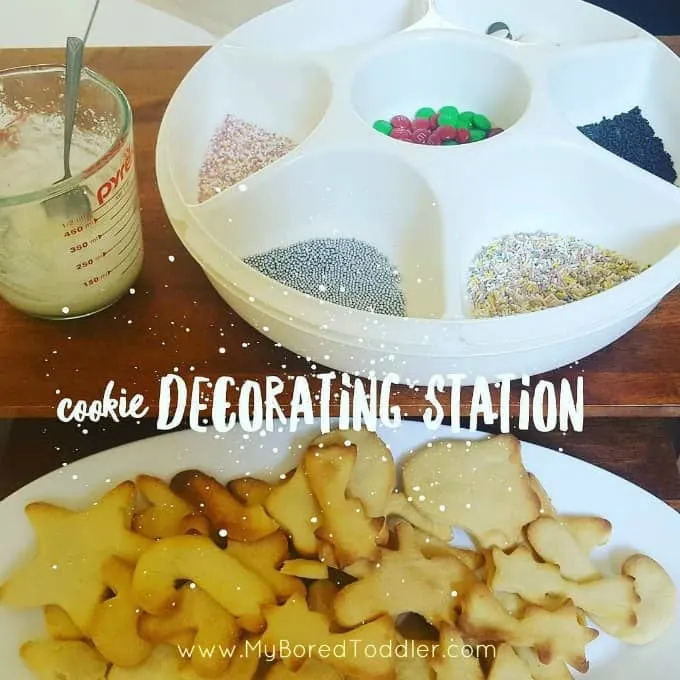 Easy Cookie Decorating for Toddlers
If you've been taking part in our 5 Day Toddler Baking Challenge (you can sign up HERE) congratulations for getting to the end! Today's challenge is less baking and more decorating but there's nothing stopping you from making your own cookies too!
Decorating cookies is something we love to do and it's especially fun for holidays like Easter and Christmas. You can make this as easy as you like. The easiest way is to use store bought cookies and premade icing, or you can make your own cookies and your own icing. Over the years I've done a bit of both. Sometimes we want a quick and easy activity and other times we spend the time baking from scratch.
What you need for easy cookie decorating
Cookies (or biscuits as we call them in Australia!) - Your basic plain ones are all that you are after. If you prefer to make you own this recipe works well.
Icing - pre made or icing sugar, butter and water
Food coloring of your choice
Sprinkles or your choice of toppings - marshmallows, m&m's and choc chips work well.
Utensils you will need
Plate to put them on
Small mixing bowl (if making your own icing)
Spoon
Small containers or a platter like this one to put your decorations in
How to decorate cookies!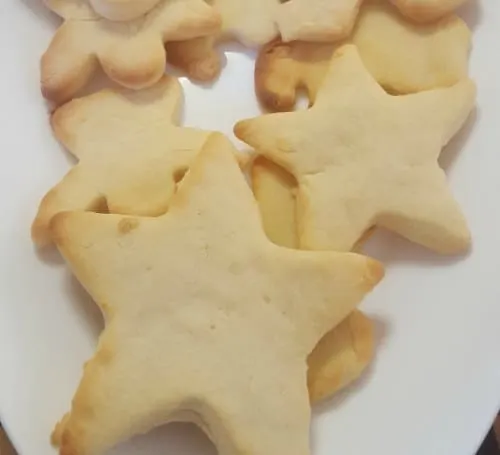 Make your icing (if making your own, I like to use this recipe)adding a few drops of your chosen food coloring.
Ice the cookies - adult help may be needed for this bit depending on their age. I'll often put the icing on and let them decorate, but if they want to ice it themselves let them do it. Remember this activity DEFINITELY isn't about the finished look - some will look OK and some will not!
Let your toddler decorate! Try to let them decorate how they want - if they want a bit of everything then so be it!
4.Place in the fridge until they set.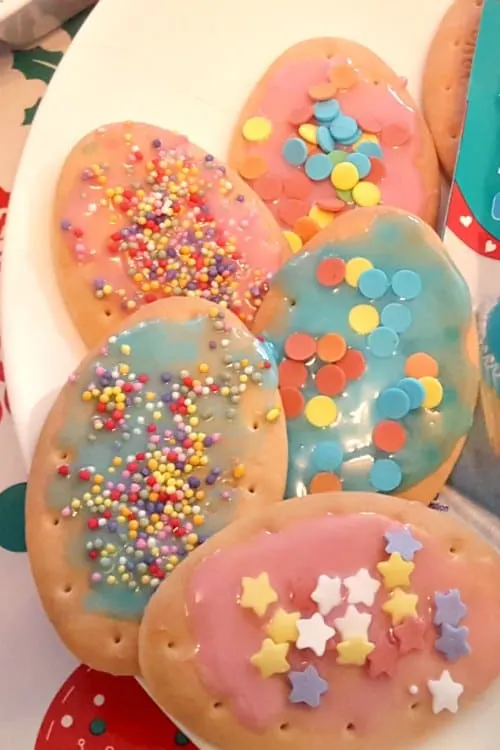 I really hope you enjoy the last day of our baking challenge. Make you share your photos on Instagram and in our Facebook Group. Use #MyBoredToddler and #ToddlerBakingChallenge so we can see them all! I'll be sharing some of them on Instagram during the challenge too!
Some other activities you might like are:
Counting Activities for Toddlers