If you're looking for an Easter Bunny Footprints stencil then we've got you sorted! There's nothing cuter on Easter morning than having the kids wake and up and see the 'mess' that the Easter Bunny has left behind! Download your FREE printable Easter bunny footprint template below.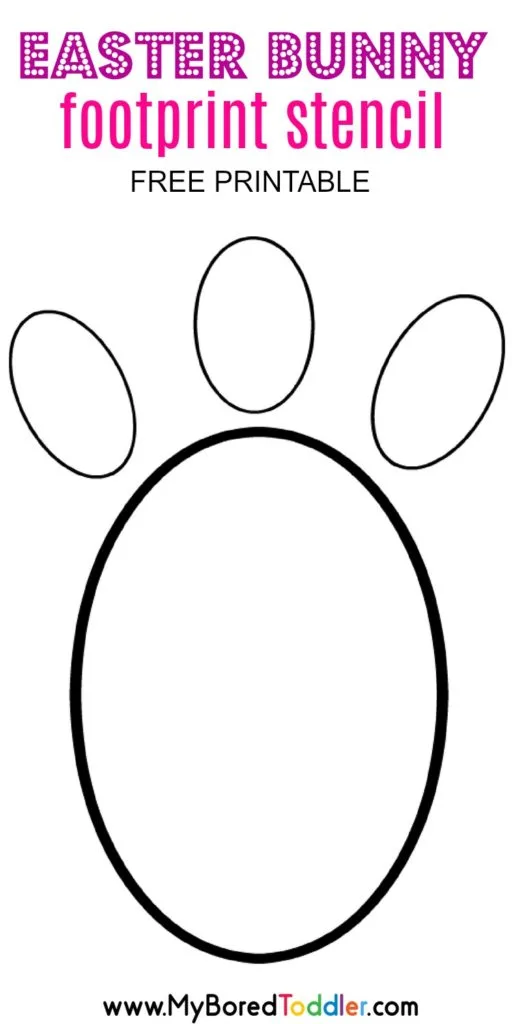 FREE Printable Easter Bunny Footprint Stencil
Let your kids know that the Easter Bunny has been with this cute Easter Bunny Footprint Stencil. If your toddlers are at an age where they are excited about the Easter Bunny arriving, imagine what they'll be like when they see that he's left his footprints behind! I have done this in classrooms before and the kids LOVE it! I used to make it so that the bunny had climbed in a window, walked over desks and on the rug. If you leave out food for him, make sure the footprints go there too!
What do you need to make Easter Bunny Footprints?
How to Make Easter Bunny Footprints with our Stencil
1. Download the Easter Bunny Footprint Stencil and cut out as per the instructions.
2. Make a mix of flour and glitter
3. Sprinkle on the floor wherever you want the Easter Bunny to go!
If you do this I'd love to see a photo - share it in our Facebook group or on Instagram (use #MyBoredToddler so we can find it or tag @myboredtoddler ) want to keep your toddler busy makes sure you subscribe to our weekly newsletter and follow us on Facebook, Twitter, Instagram and Pinterest.
If you are looking for more Easter activities you might like
Non Chocolate Easter Gifts for Toddlers