Reaching and grasping are two important skills that your young toddler can develop and refine through play. This Duplo Sticky Wall activity ticks both of these boxes! Easy to set up and a flexible structure, this is also an activity that can be adjusted to suit a variety of ages.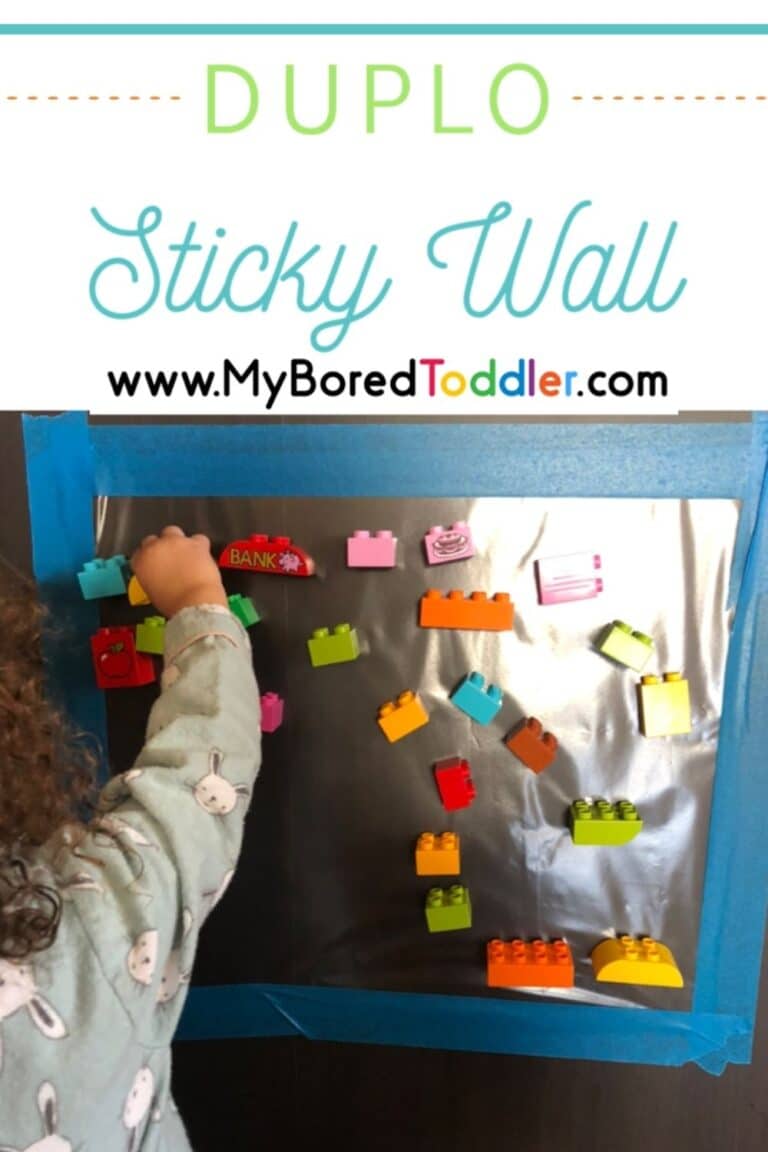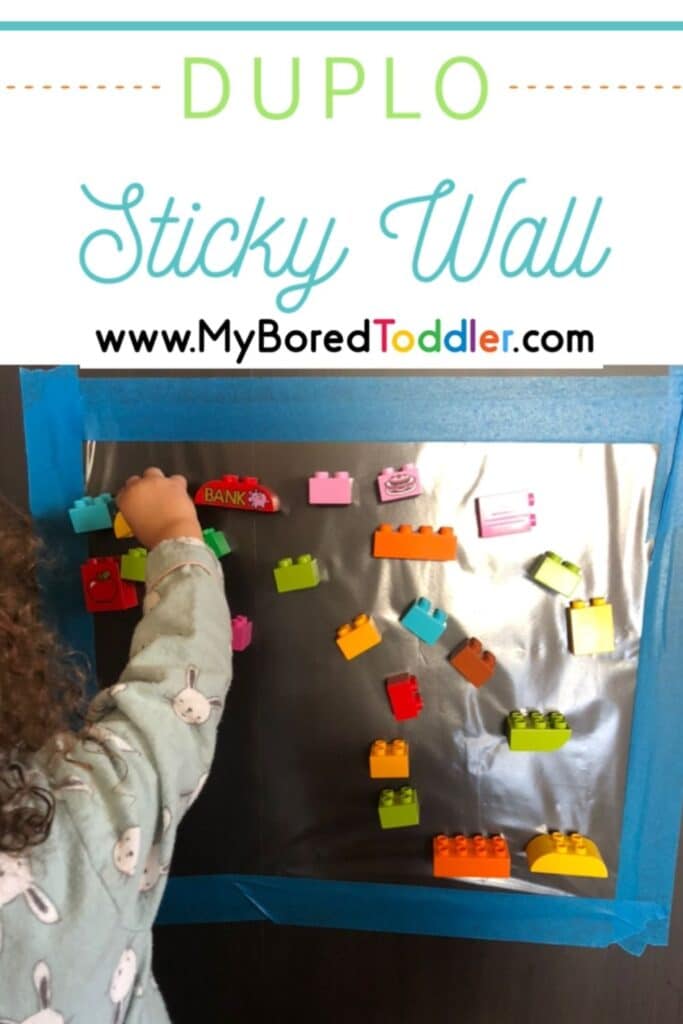 Duplo Sticky Wall
Duplo blocks have been a classic generational toy that is in most play spaces. Here is a fun way of using them a little differently.
Encouraging your child to reach above their heads is a great way for them to develop gross motor skills. Over time, the development of these larger muscle groups of the upper and lower arm, will, in turn, give a strong foundation for the development of the all-important fine motor skills.
A Duplo Sticky Wall combines this family favorite toy with an opportunity to develop these important skills.
Whether you are setting up an activity for your one, two, or three years old, this versatile activity will offer an invitation to learn through meaningful play!
What you need to make a Duplo Sticky Wall: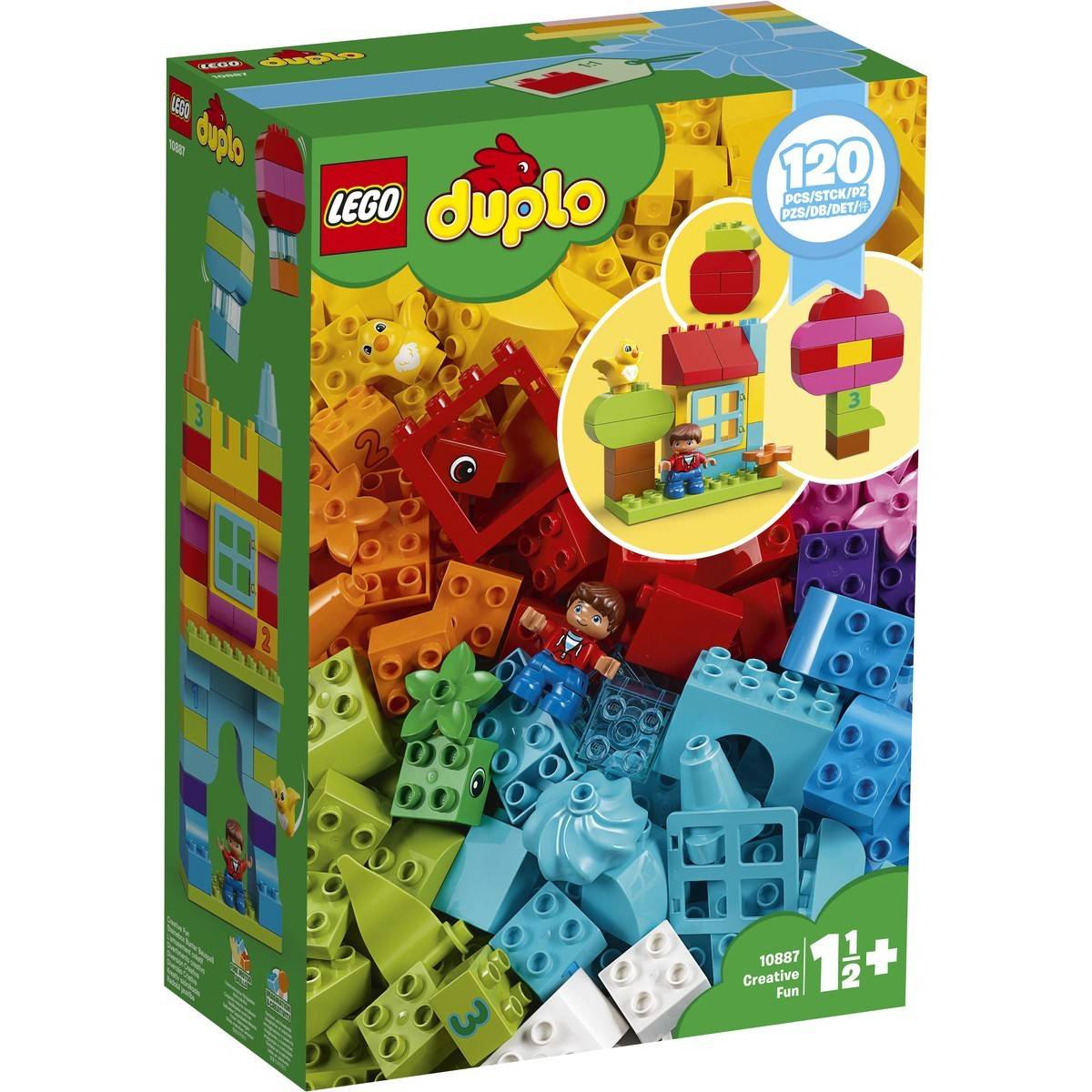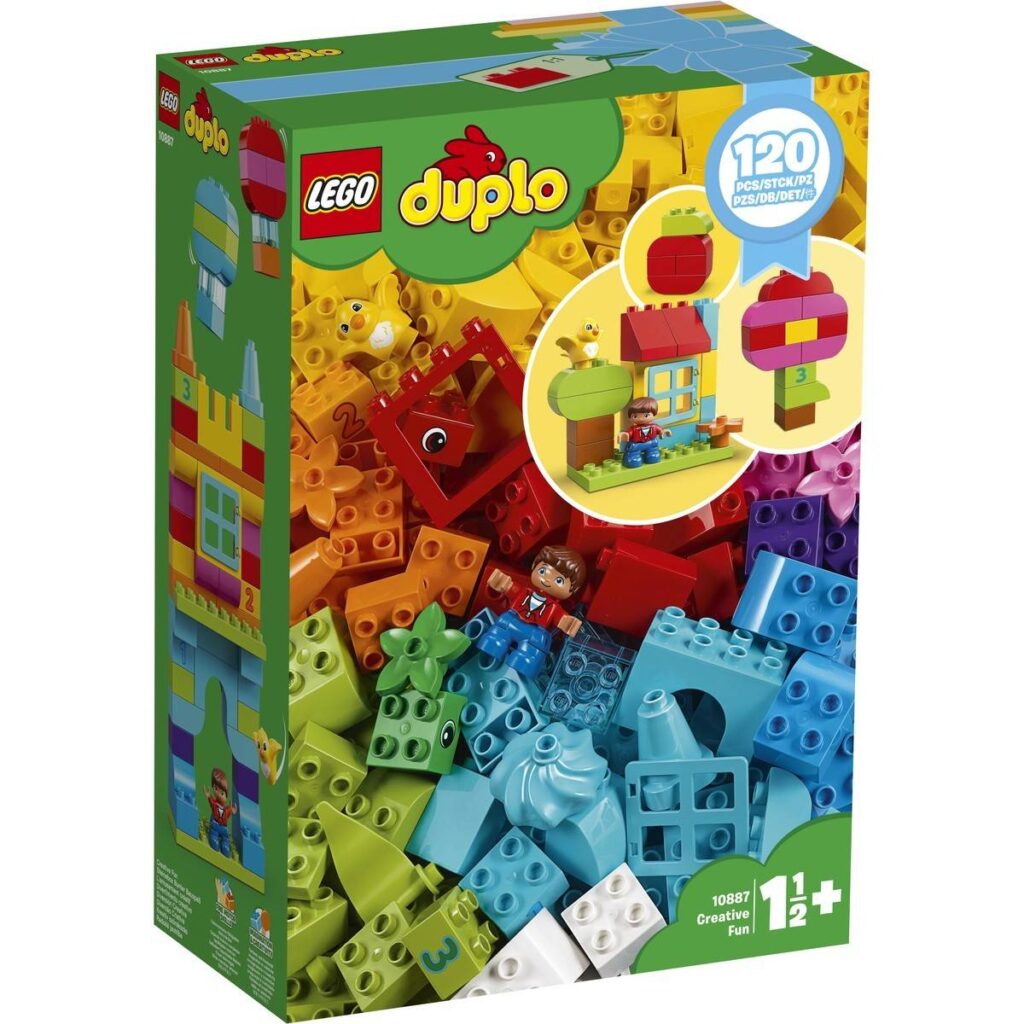 The contact paper is a super-thin plastic that is adhesive on one side. This sticky plastic sheeting is usually used to cover and protect books however we are taking to new heights – vertical ones at that!
I added a basket to the list of things you need to add another little extension to the basic activity.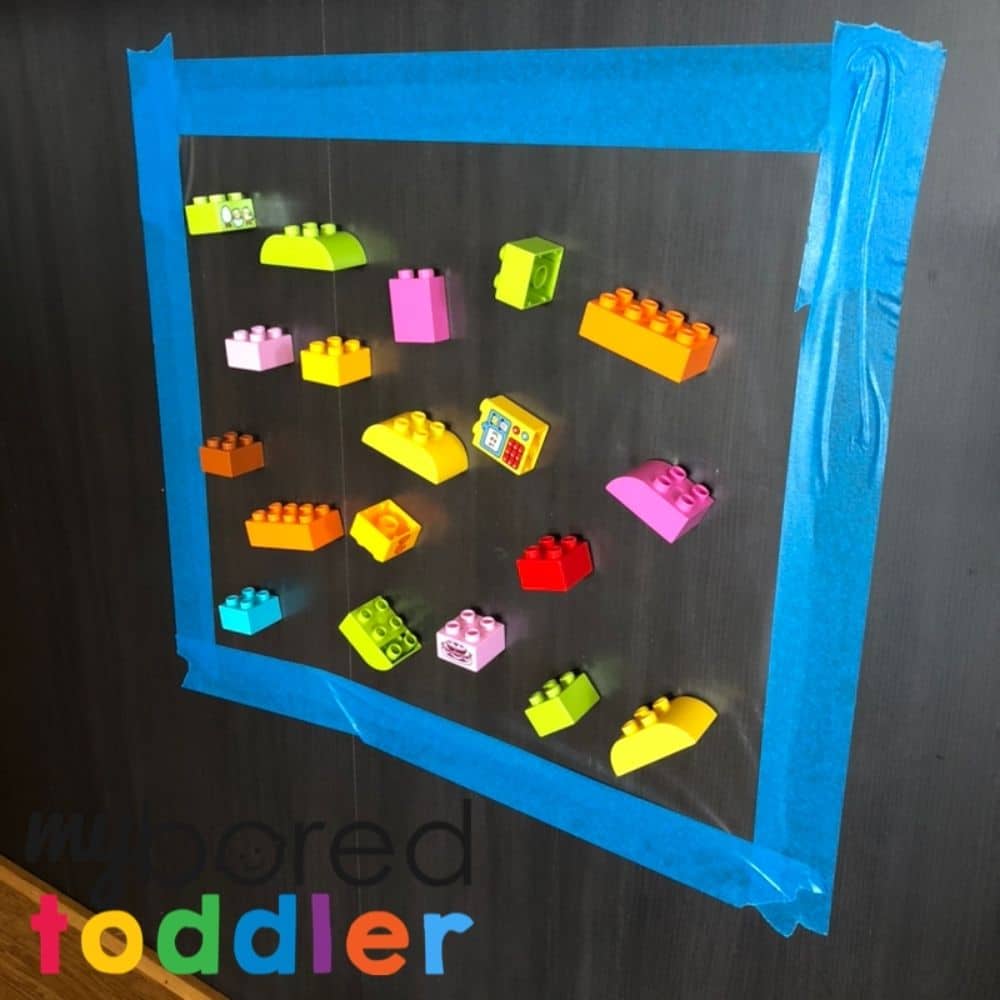 How to set up a Duplo Sticky Wall activity:
There are no complicated steps to setting up your Duplo Sticky Wall. Simply choose a vertical surface, use your tape to stick your contact paper sticky side facing outwards, and position your Duplo. How easy is that? This super simple activity literally takes just minutes to set up!
In regard to how to play, this is where age, skill level, and ability comes into play. For younger toddlers, place all the Duplo blocks onto the contact for your child to simply reach up, grasp the block, and pull it down.
As they master this step, you could add another which would be to place the block into the basket.
For older toddlers why not give them some extra challenges? Remove specific colours or shape blocks, ask them to rearrange the blocks to form patterns and sequences or even design a little setting.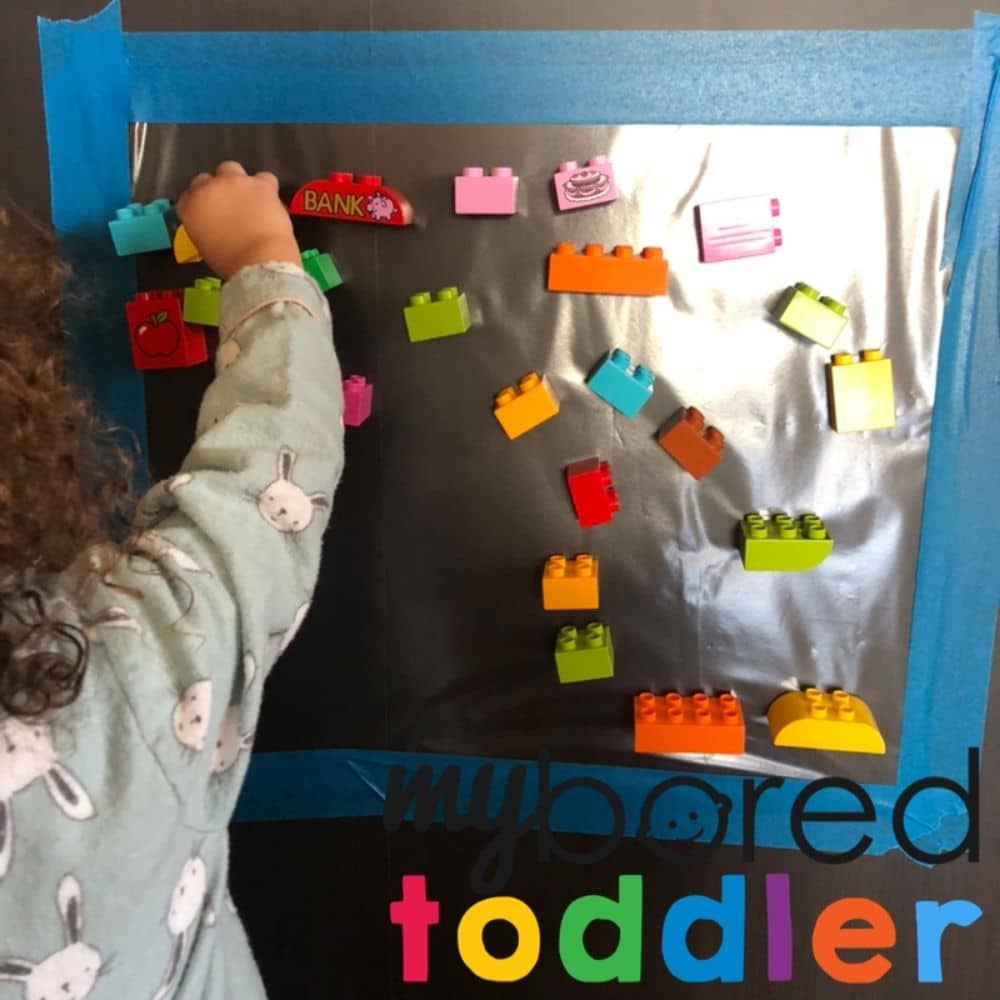 We love the versatility of this activity. It is an activity that is great for families with younger and older children as it can be so easily adapted to suit different abilities. A Duplo Sticky Wall is an engaging way to develop important skills while having fun doing so!
For more fun toddler activity ideas why not join our Facebook Group or follow us on Instagram – follow @myboredtoddler and use #myboredtoddler.
SOME MORE FUN TODDLER ACTIVITY IDEAS YOU MIGHT ENJOY ARE: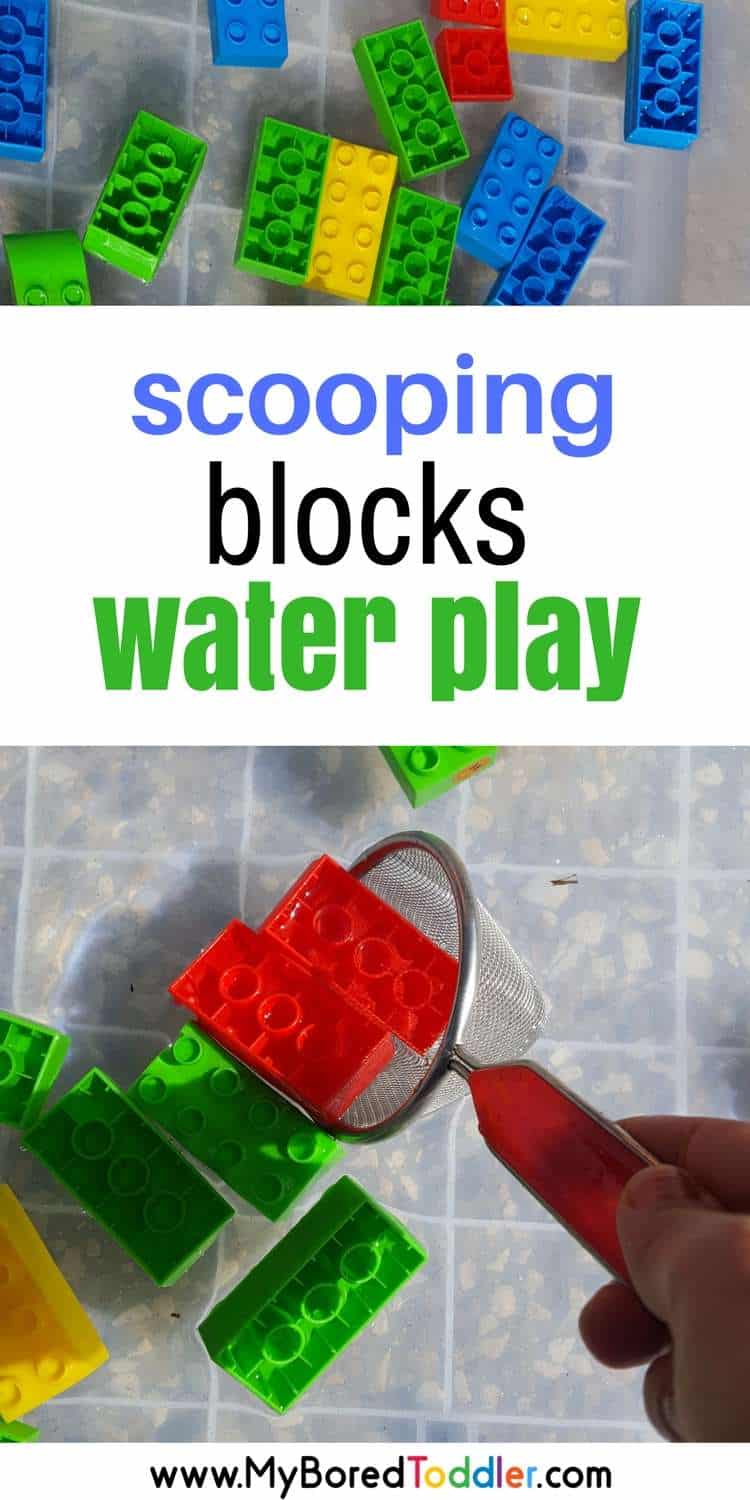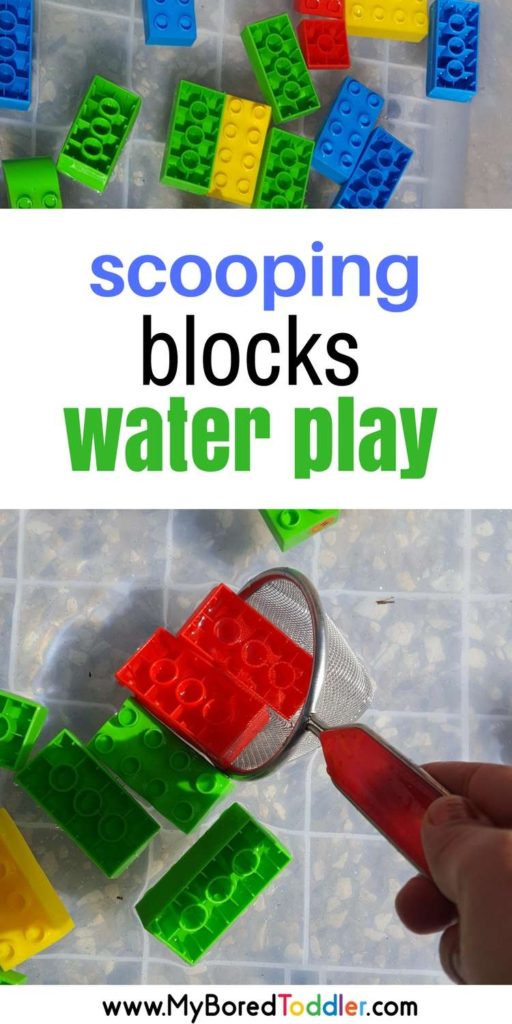 DIY Foam Blocks for Toddler Sensory Play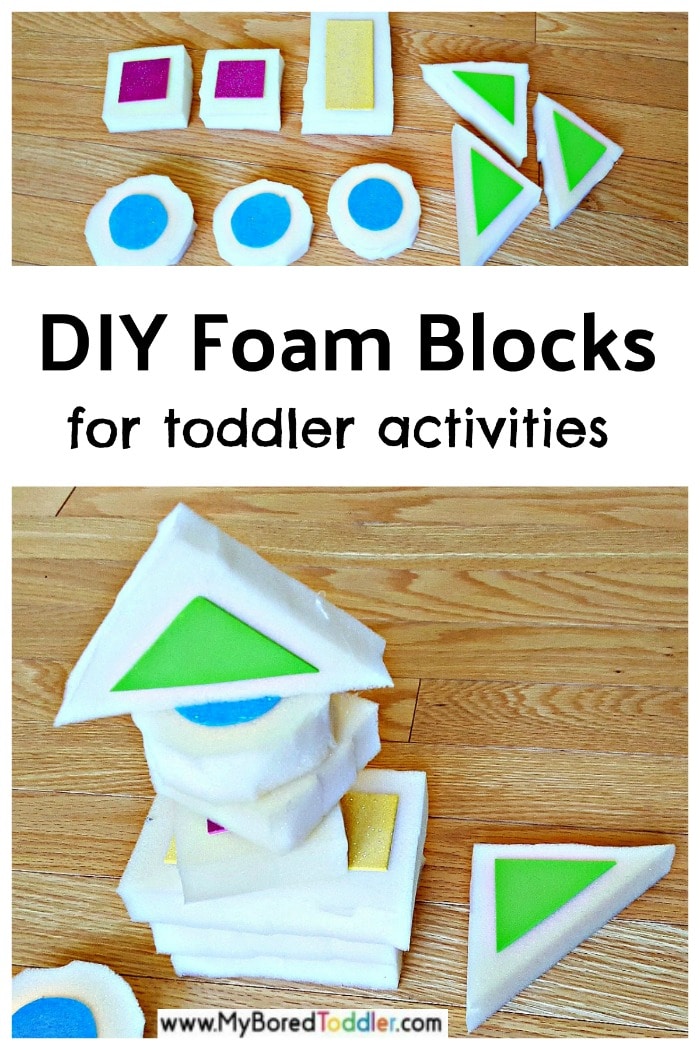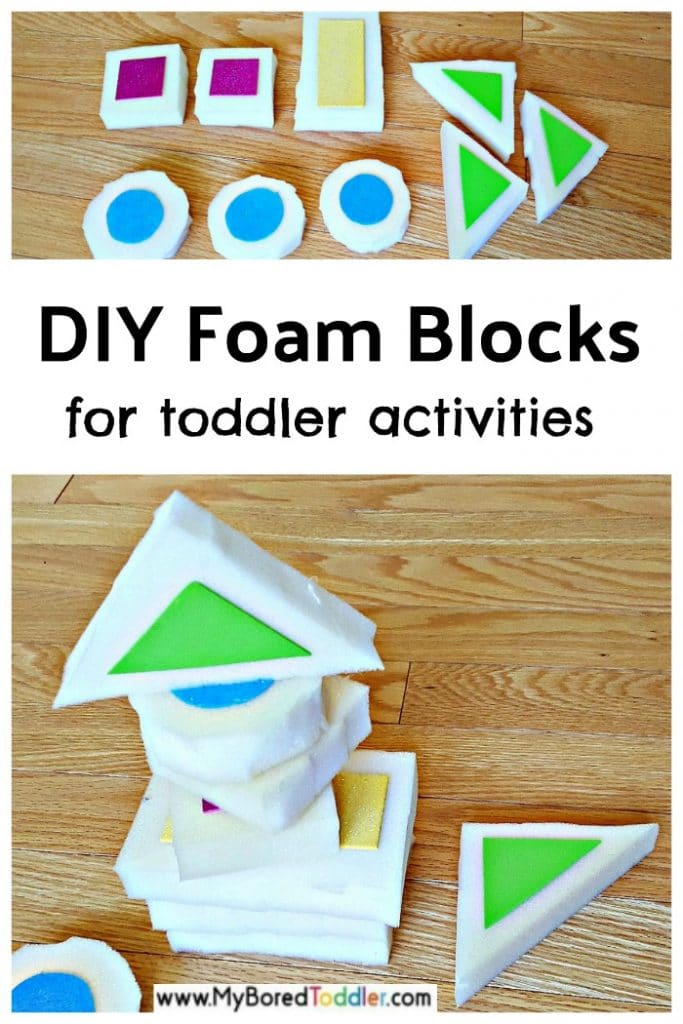 About the Author
Dani is a busy stay at home Mum of 3 and early childhood teacher in training who is passionate about play based learning throughout early childhood. For educational play ideas that you can do at home and parenting tips visit Play Inspired Mum Check her out on Instagram andFacebook