If you're looking for a cute process art butterfly craft for toddlers or preschoolers then you'll love this emerging butterfly craft! Looking for more easy toddler crafts?


Emerging Butterfly Process Art
This is a guest post from Lisa at Teaching My Two Little Ratbags - she has a beautiful Instagram account full of activity ideas that you can follow HERE.
I just love process art, it focuses on the process of creating and the exploration of techniques, tools, and materials rather than what the end product should be.
If you want to continue the butterfly theme afterwards why not try an edible butterfly lifecycle for a science themed snack!
What you will need
How to make your butterfly
Day 1
How to setup your invitation to create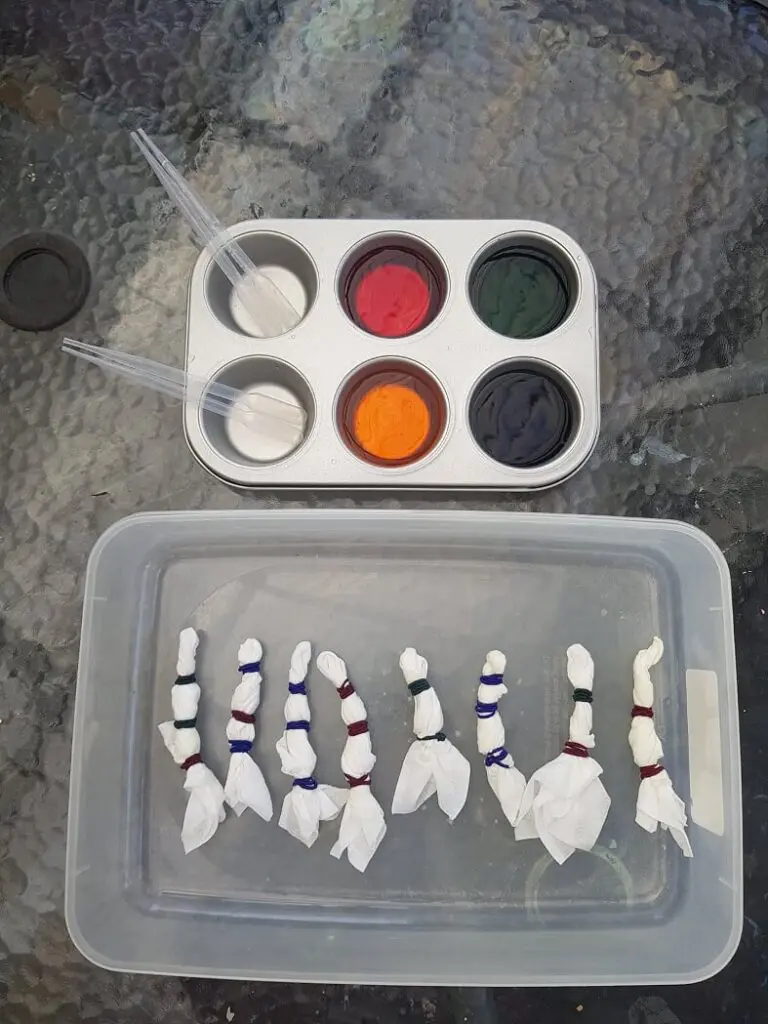 Pinch your baby wipe at the centre and twist down
Tie into 3-4 sections with hair ties or rubber bands
Water down some food colouring in a muffin or ice cube tray
Present this invitation to create to your little ones, allowing them to enjoy the "process".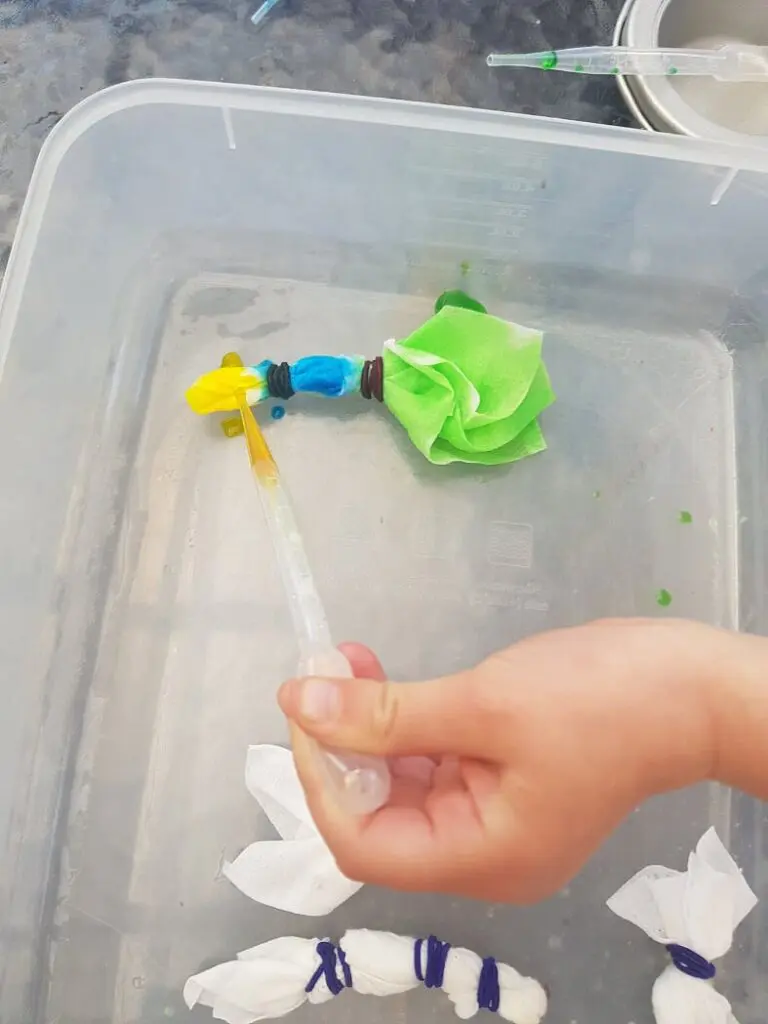 Give them pipettes to explore adding colours to the baby wipes, once they are soaked through with colour remove the bands and be amazed by the tie dye techniques created.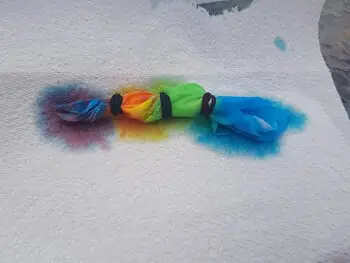 Hang the baby wipes to dry out.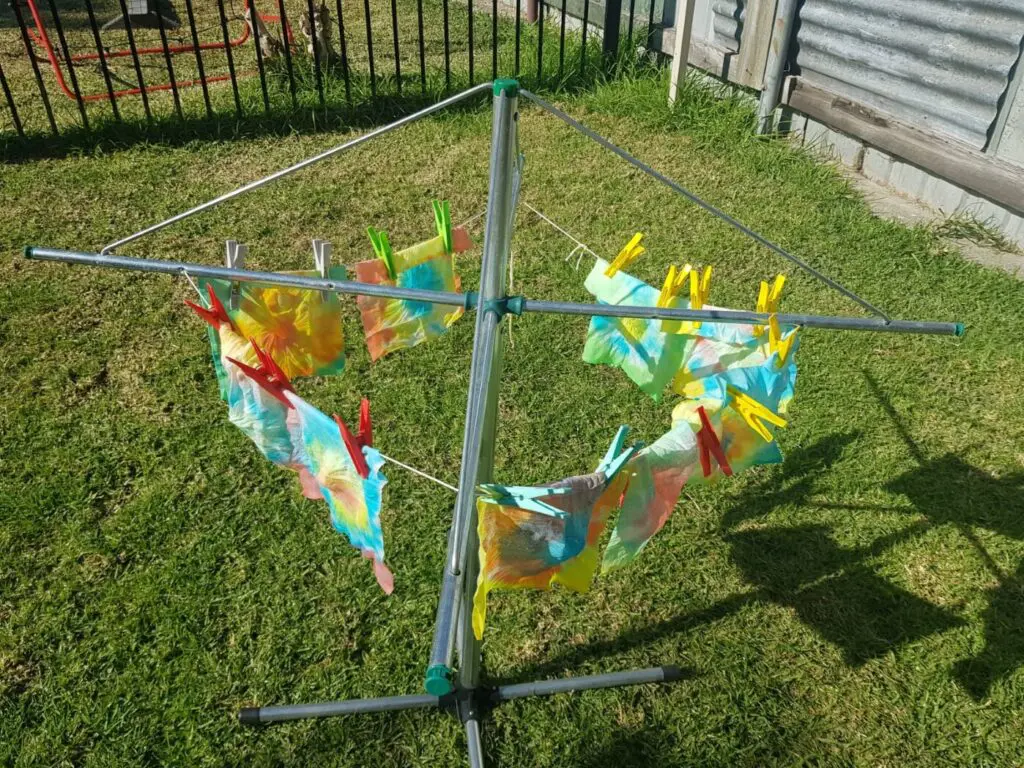 We only have primary coloured paints in our art supplies this way every time we need a secondary colour to work with we have to mix and create it first.
Both my 5 & 4 year old's can expertly rattle off what colours are used to make purple, orange, and green. We mixed blue and yellow to make green paint and went to work painting our toilet rolls.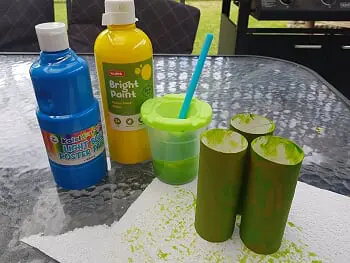 Day 2 (or when they are dry)
We drew eyes and mouths onto wooden pegs, the girls removed their now dry tie-dyed baby wipes from their washing line for Mum to fanfold from the middle and clip inside of the wooden pegs, thus creating butterflies each one with beautifully coloured and unique wings.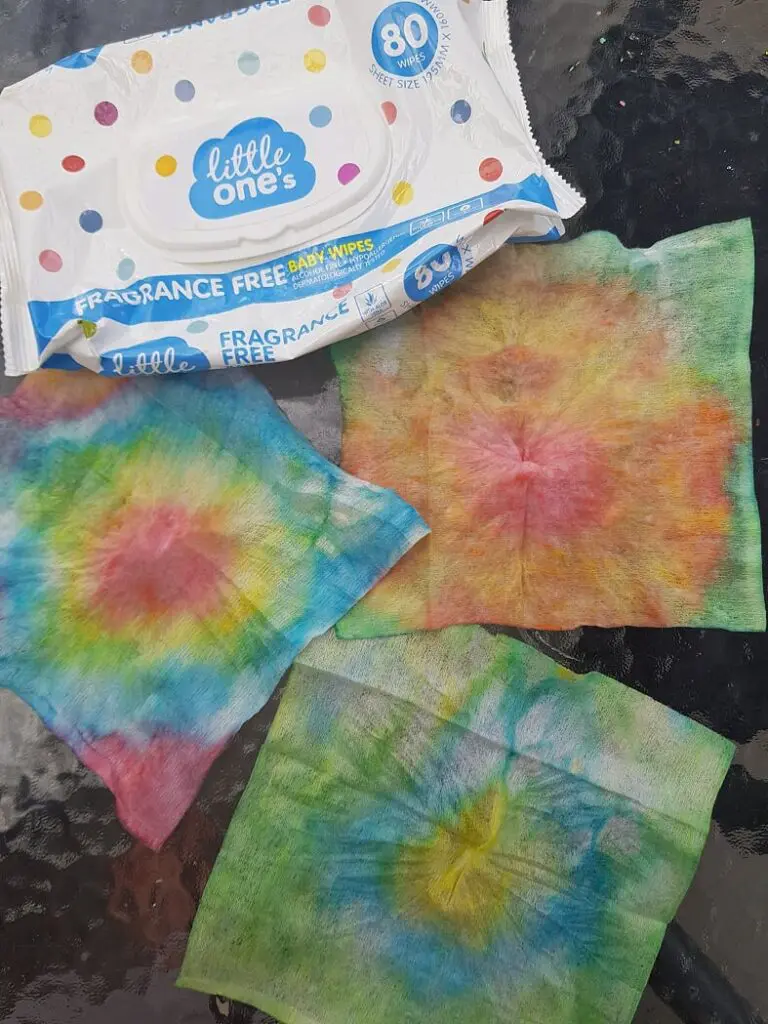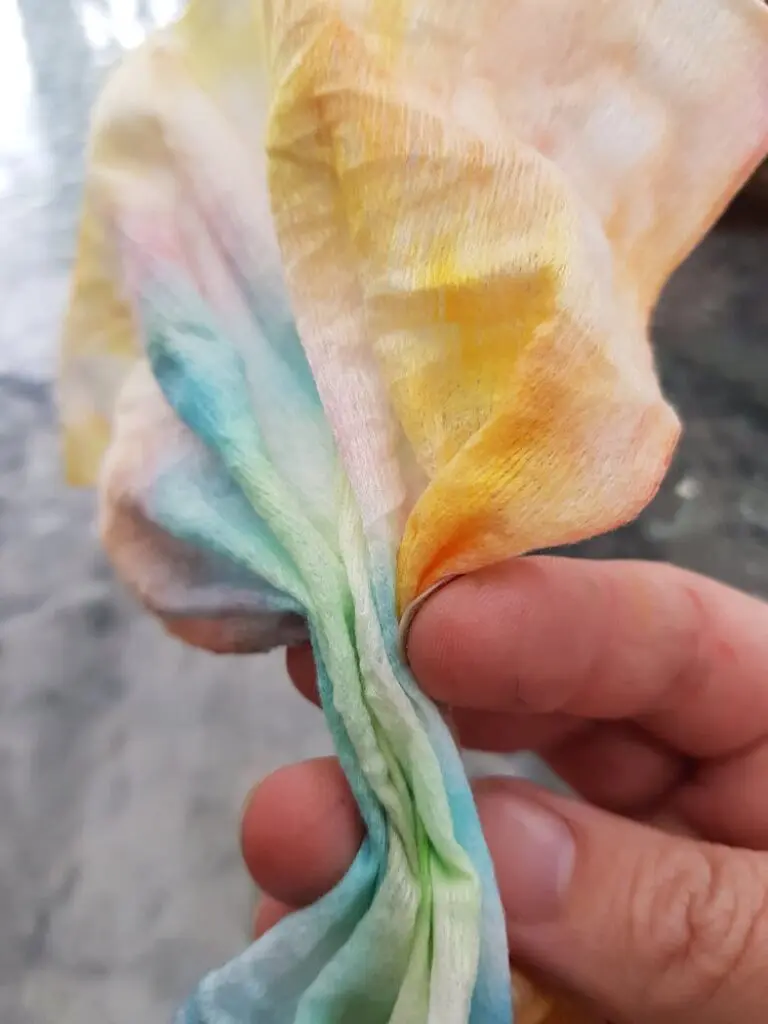 We hid them inside of our green toilet roll cocoons to sleep and then had our butterflies emerge from their chrysalis to flutter and play around the backyard.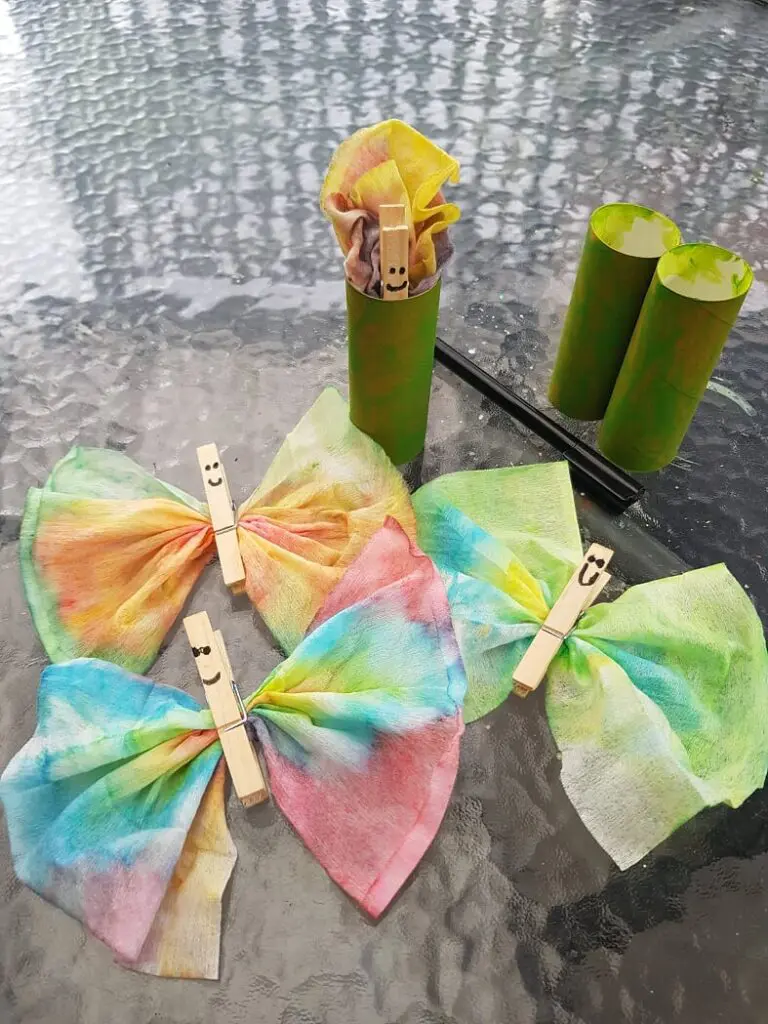 A funny sidenote to this was that my 5year old can say and understand chrysalis perfectly after all our bug unit learning, but couldn't say cocoon.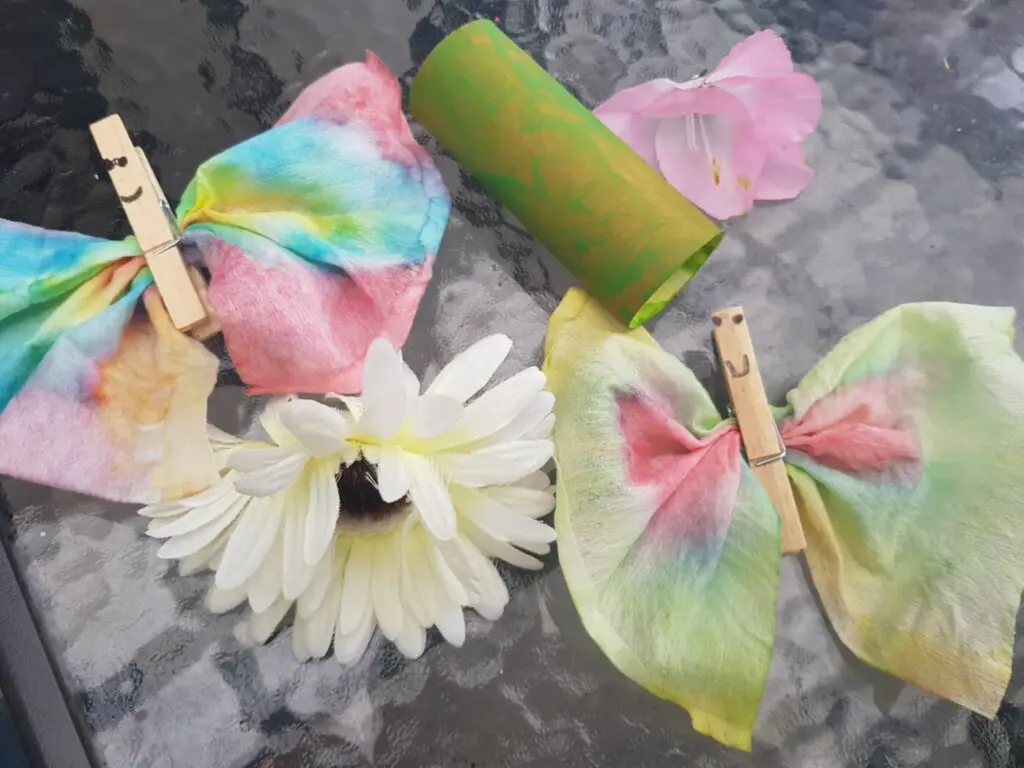 This was a great opportunity to reinforce learning of the butterfly life cycle and to discuss how no butterflies are exactly the same they are all beautiful, original and different, just like all of us.
About the Author
Lisa Thomson is a mum of two girls 5 & 4 years. She is a busy stay-at-home/therapy parent who enjoys using her imagination and DIY skills to create fun learning opportunities to encourage her kids to grow and explore. Follow her as she shares her play ideas on Instagram
Looking for some more craft activities? Check out these great ideas from Lisa over on Instagram
We would love to see pictures of your butterfly crafts - why not share them in our Facebook group.