These black and white pattern cards for baby tummy time are perfect for an inquisitive baby who's not a fan of being on his or her tummy! We've got free printable pattern cards for you to make and keep - perfect for entertaining a baby!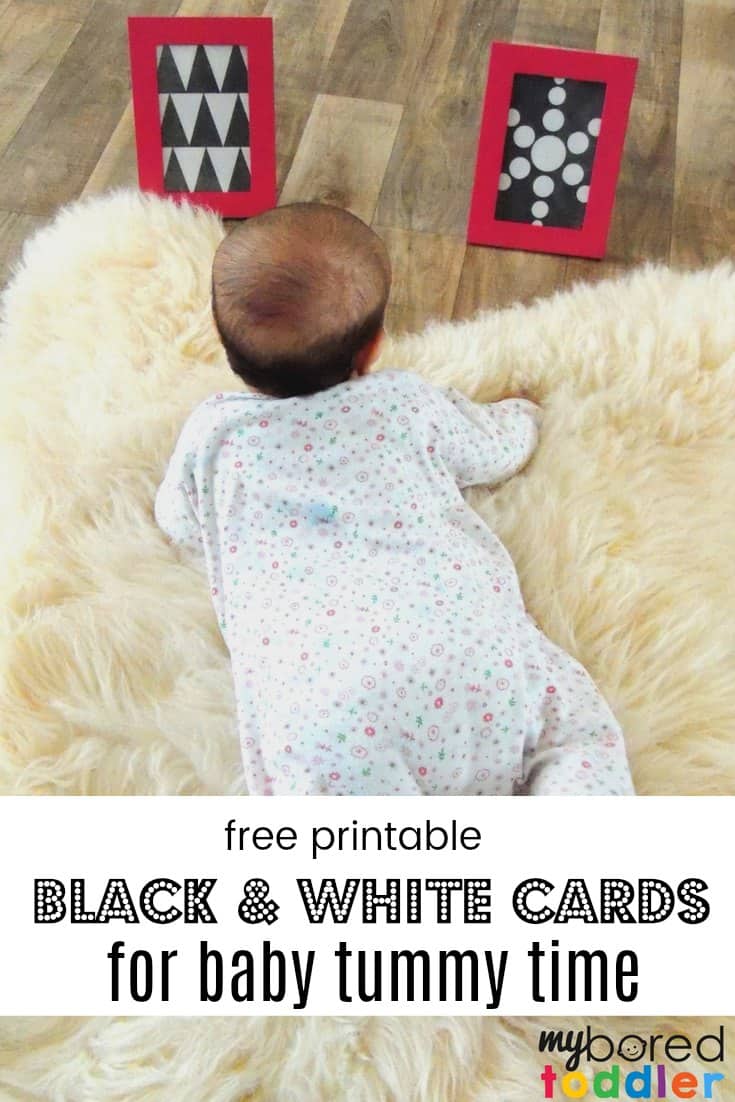 Printable black & white pattern cards for baby tummy time
My first daughter loved tummy time.
She would spend a big part of her wake time on her tummy. Happily lifting her head and looking around.
I always heard other moms saying how much they struggled with tummy time and I wondered what was all the fuss about.Fast forward three years and my second daughter is born. After a few weeks we started trying to do tummy time only to get frustrated every single time.
She would start wailing the moment we turned her on her belly and wouldn't stop until we would turn her around or hold her in our arms. Now I could finally understand what was all the fuss about. I kept waiting a few days and then tried tummy time again without any success,so, I started to look for ideas to make tummy time fun for her.
After giving it a lot of thought and trying different a range of different ideas, I decided to design these pattern cards.
Research has shown that babies prefer to look at black and white patterns rather than colourful pieces of art.
These cards are designed to visually stimulate your baby and encourage tummy time.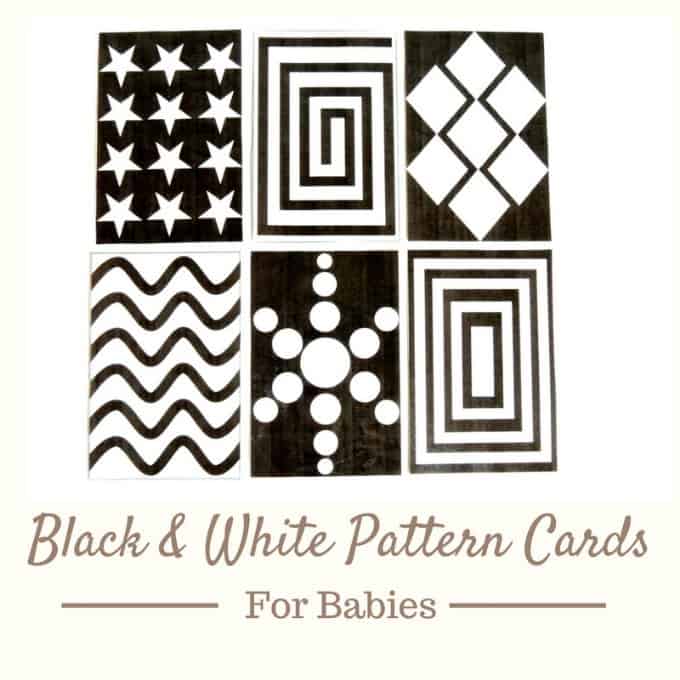 How to make black & white pattern cards for babies
This one is pretty easy! I've already made the tummy time cards for you so all you need to do is print them out! You can download them HERE.
Materials
For this picture cards you'll only need
Instructions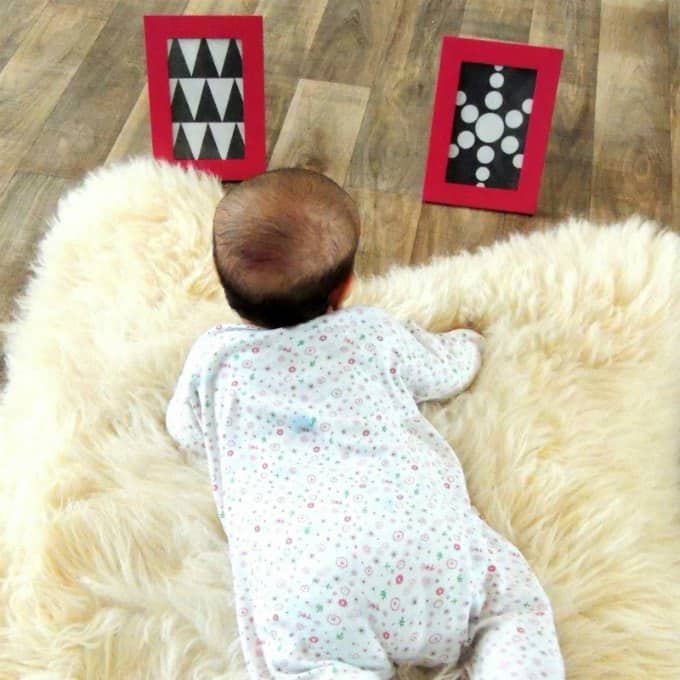 Step 1. Download the printable pattern cards HERE.
Step 2. Print the cards and cut the cards
Step 3. Put them in the picture frames (if you don't have frames you can always laminate them).
That's it! It won't even take you 5 minutes. Now you are all set to give your baby some encouragement during tummy time.
But did it work?
In case you're wondering, these black and white cards have helped us to make tummy time last a lot longer. Plus, she has been more interested in lifting her head from the mat to look at the pictures. These cards are definitely worth a try and they are a great sensory play idea for babies.
Your turn
What do you do to encourage your baby during tummy time? We would love you to share your thoughts over in our Facebook group.
Make sure you come and join us and share photos of you baby using he cards in our Facebook Group or over on Instagram – Use #MyBoredToddler so we can see! You can also sign up to our weekly newsletter or follow us on Facebook or Pinterest for more great toddler activities and ideas.
Some other activities you might like are: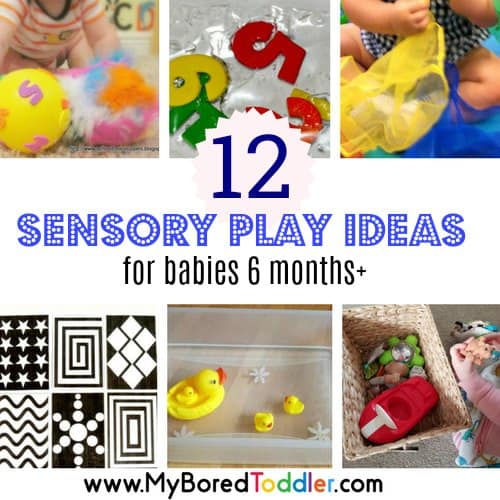 Sensory Bottles for Babies and Toddlers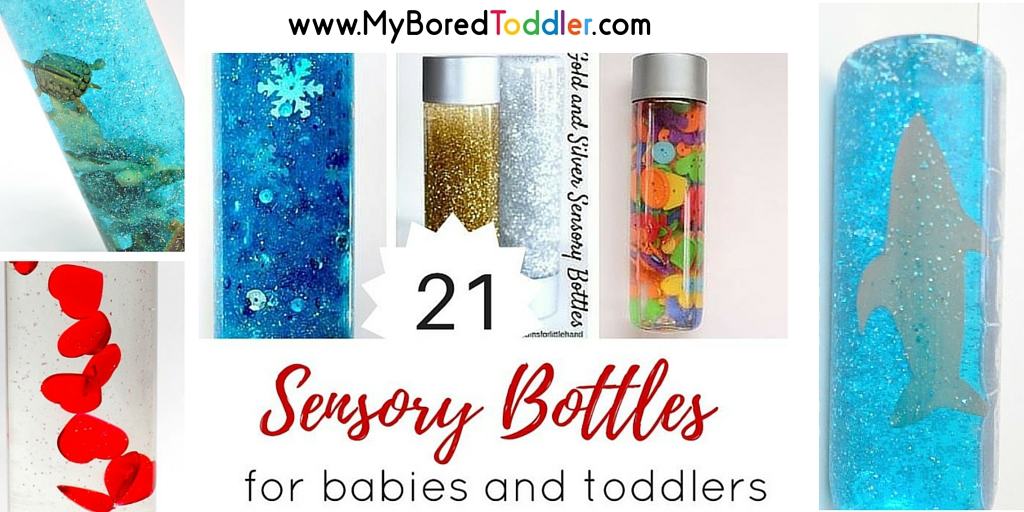 ABOUT THE AUTHOR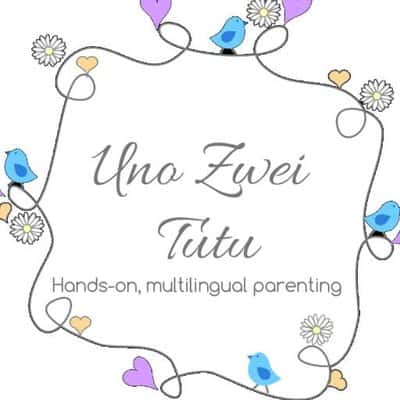 Isabel Arango is the owner of Uno Zwei Tutu – a multilingual parenting website full of great toddler and preschool activities, with a hands on Montessori approach. You can follow Isabel on Instagram, Twitter, Facebook and Pinterest.