These black cat Halloween treat cups are perfect for young children who go trick or treating!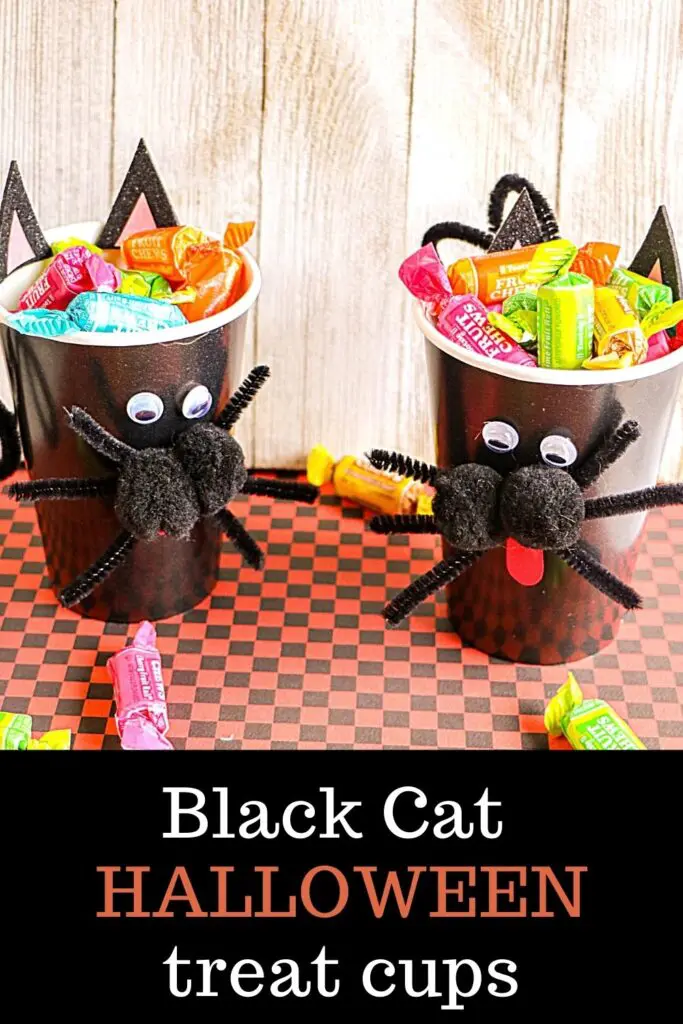 Black Cat Halloween Treat Cups
We love these Halloween treat cups! If you don't go trick or treating you can always use them to hand out gifts at daycare or Kindy.
While this craft does require a lot more adult input than our usual Halloween crafts they really do love using them!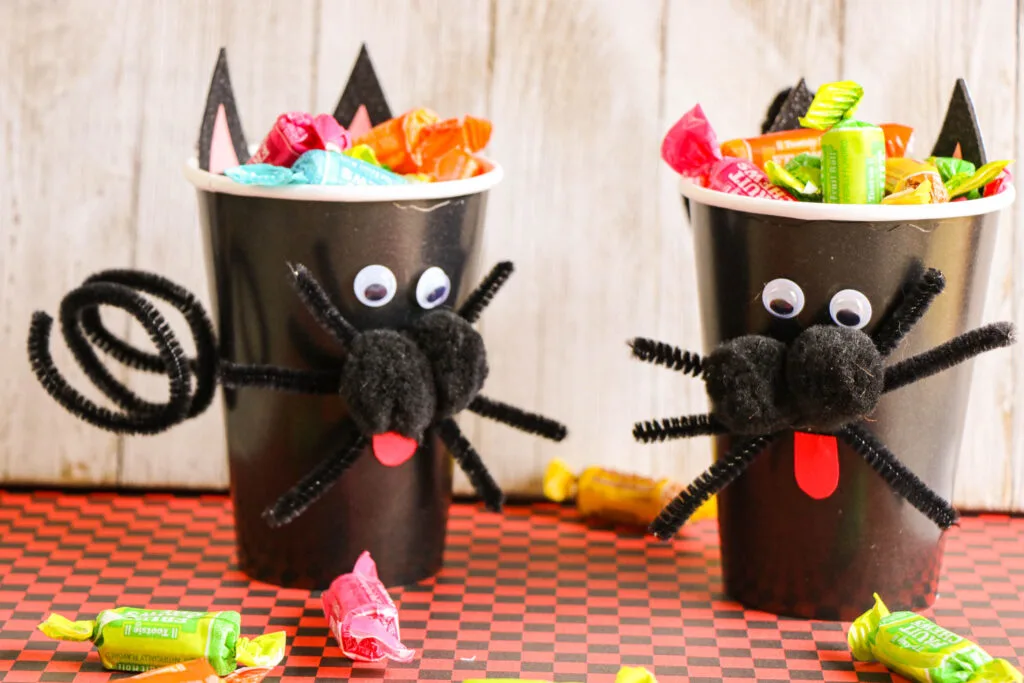 What you need to make a black cat Halloween treat cup:
Black paper cup, one for each finished cup
2 black pom pom balls (1 inch size,) for each cup
2 wiggly eyes, for each cup
1 black chenille stem, for each cup (we used orange for some of ours too - up to you!)
Quick dry tacky glue, glue dots, or school glue
Instructions for Making your Black Cat Halloween Treat Cup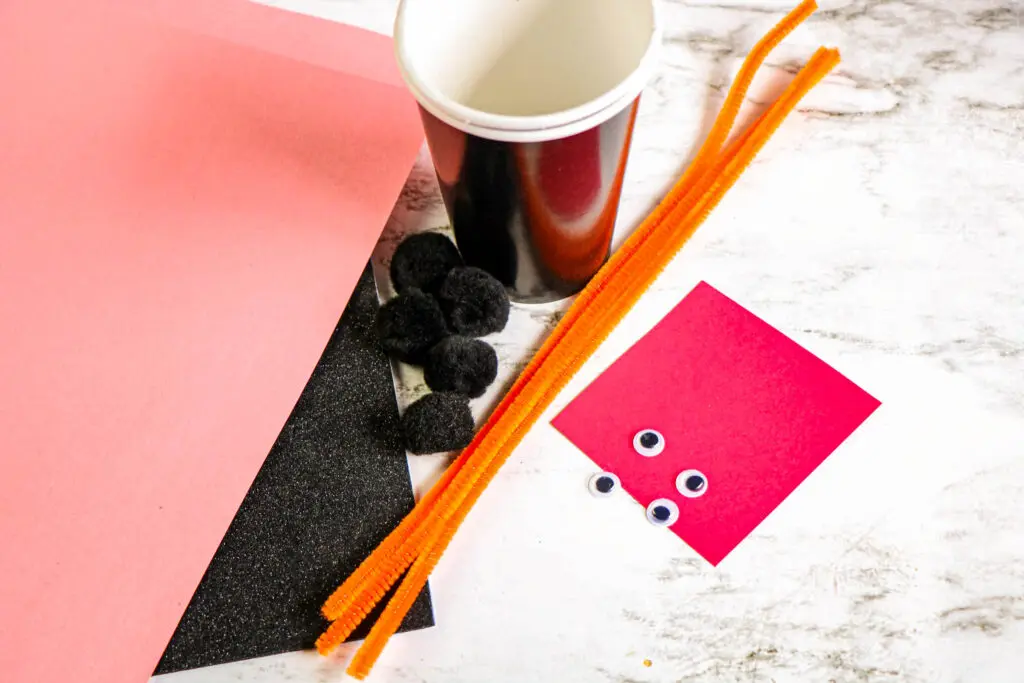 Cut a black chenille stem into thirds. Twist the three pieces together in the middle and fan the stems out like cat whiskers. Glue the twisted spot into place in the middle of the paper cup.

Glue the black pom poms to the paper cup over the whiskers.

Under the nose, place a piece of red cardstock to be the tongue. Glue into place.

Glue the wiggly eyes over each side of the nose.

To create the ears, cut two triangles from the black foam. Cut two smaller triangles from the pink cardstock. Attach the pink triangles to the black triangles. Glue the black triangles to the top edge of the paper cup where the ears would be positioned.

Fill cups with candy if desired.
If you make your own we would love for you to share a picture in our Facebook Group or over on Instagram (follow @myboredtoddler and use #myboredtoddler so we can all see)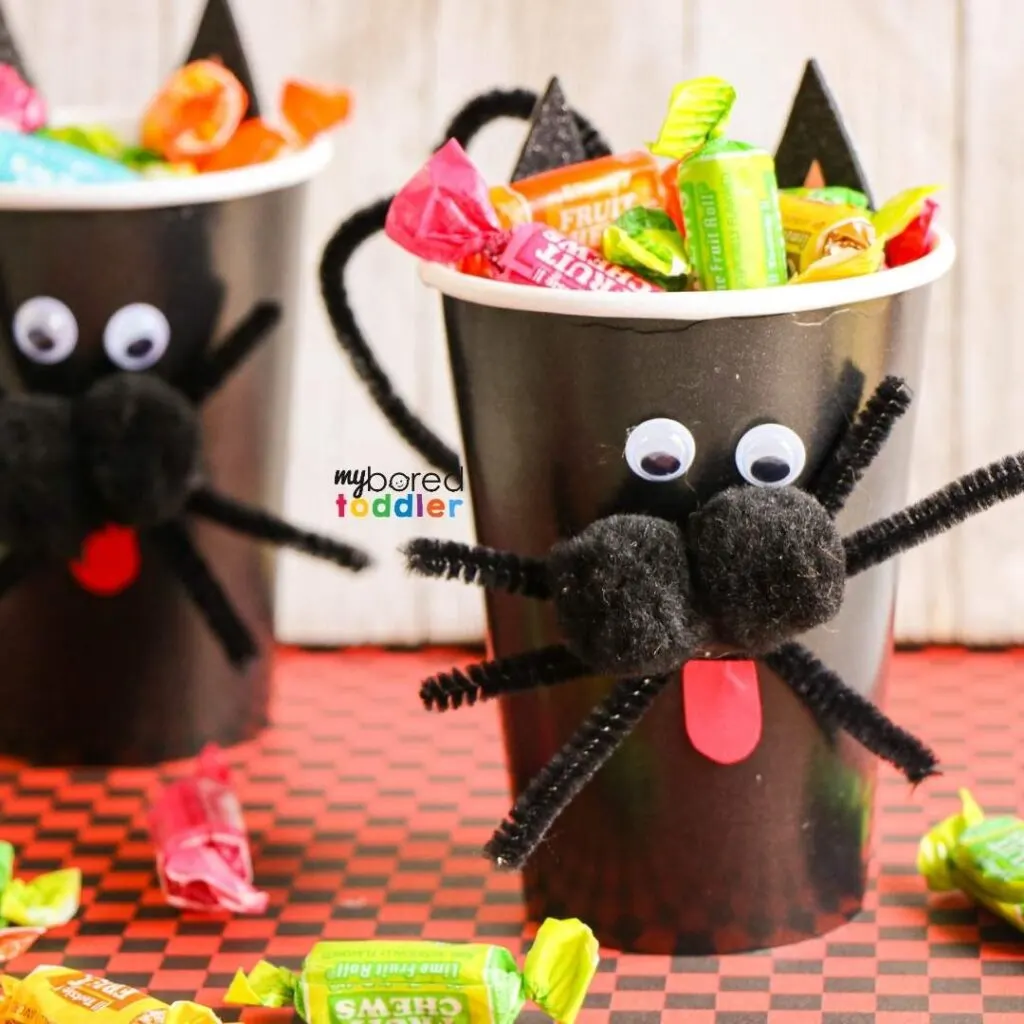 Some more fun Halloween ideas you might enjoy are: