3 Little Ducklings Water Play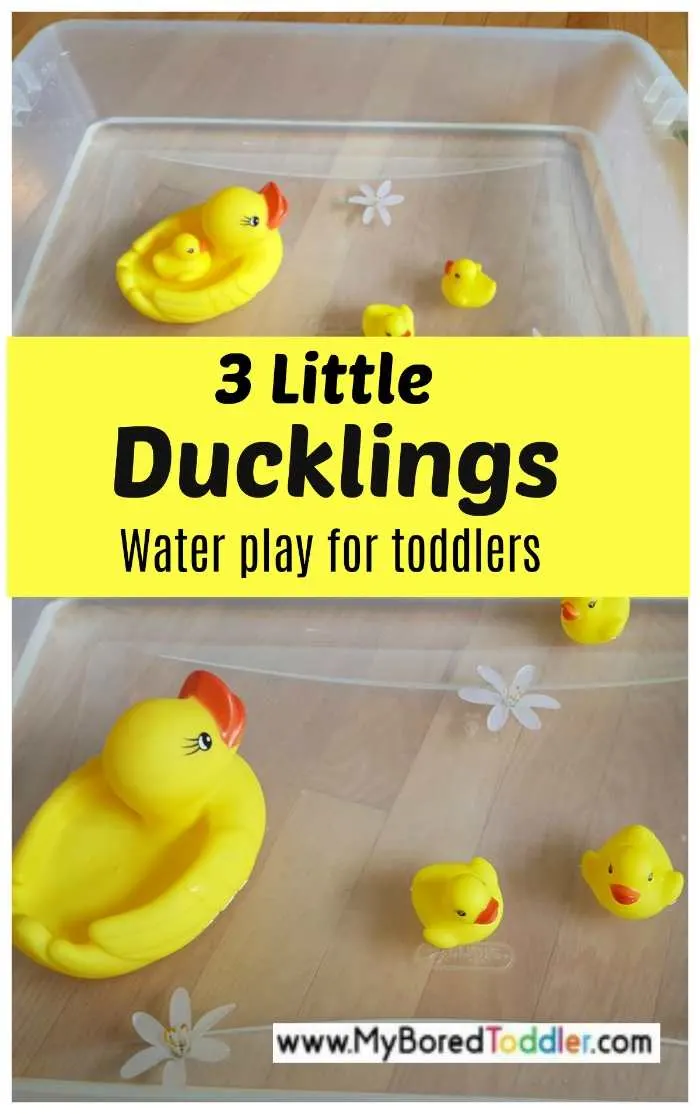 This simple 3 little ducklings water play activity will make a splash with your toddler. Kids will have fun interacting with the mother duck and her ducklings as they position them in the water. You'll love the easy setup of this water play activity that provides lots of opportunity for kids to play and learn.
Recently we found these mother duck with three little ducklings on Amazon, and knew right away they would be perfect for the water table. They are a beautiful bright yellow color and just the right size for toddlers to handle. They even make a squeaking noise when squeezed!
This activity is perfect for teaming up with some of your favorite Duckling books. Some of our favorites are:


While your toddler is moving the ducklings around in the water, take advantage of opportunities to promote language development. Talk about the placement of the ducks in relation to the mother duck. Use simple words and phrases with your toddler as you position duck and ducklings in the water.
Positioning: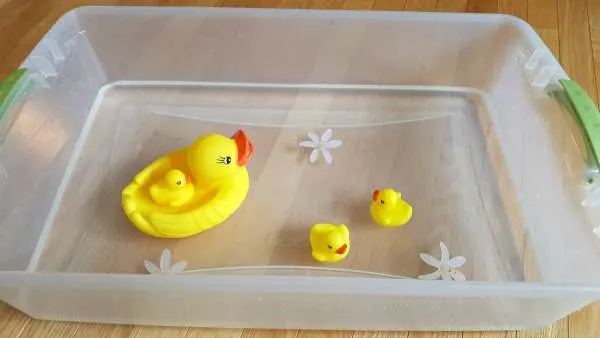 Place the ducks around the mother duck in different ways.
• in front of
• behind
• under
• beside
• near
• far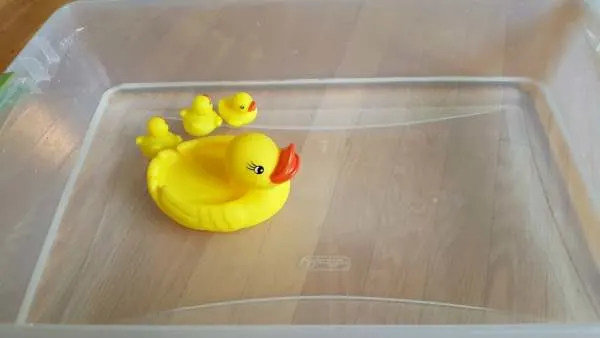 Conversation:
You can further promote interactive play with this popular song you'll find on YouTube. We love the Wiggles version (also available on this CD)

This is a playful song with lots of repetition. You can make silly quacking noises your toddler will love.You can easily adapt the lyrics to your own water play experience.For example, remove 1 duckling from the water with each verse, or place them one at a time on mother duck's back.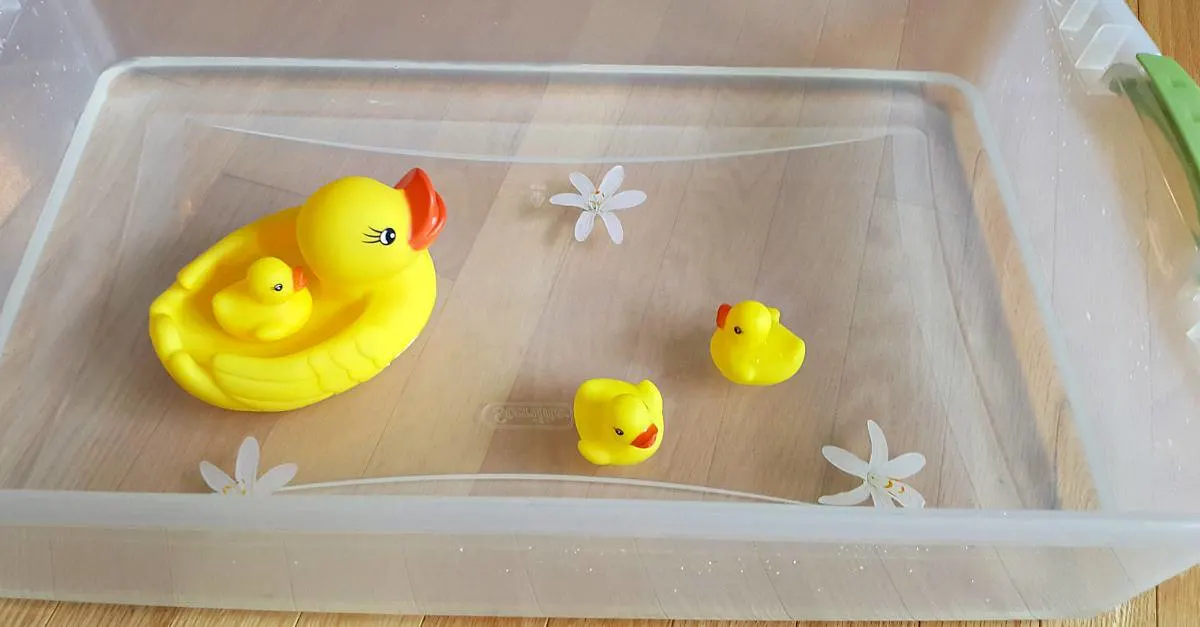 Continue the conversation with other prompts.
Can all the ducklings fit on mother duck's back?
Let's count the ducklings.
What color are the ducklings?
Which duck is the biggest?
Water play is a perfect sensory activity for toddlers for strengthening fine motor, language and social skills, while kids have fun with pretend play.
Your toddler will love splashing in the water table with little rubber ducks for some rainy day fun!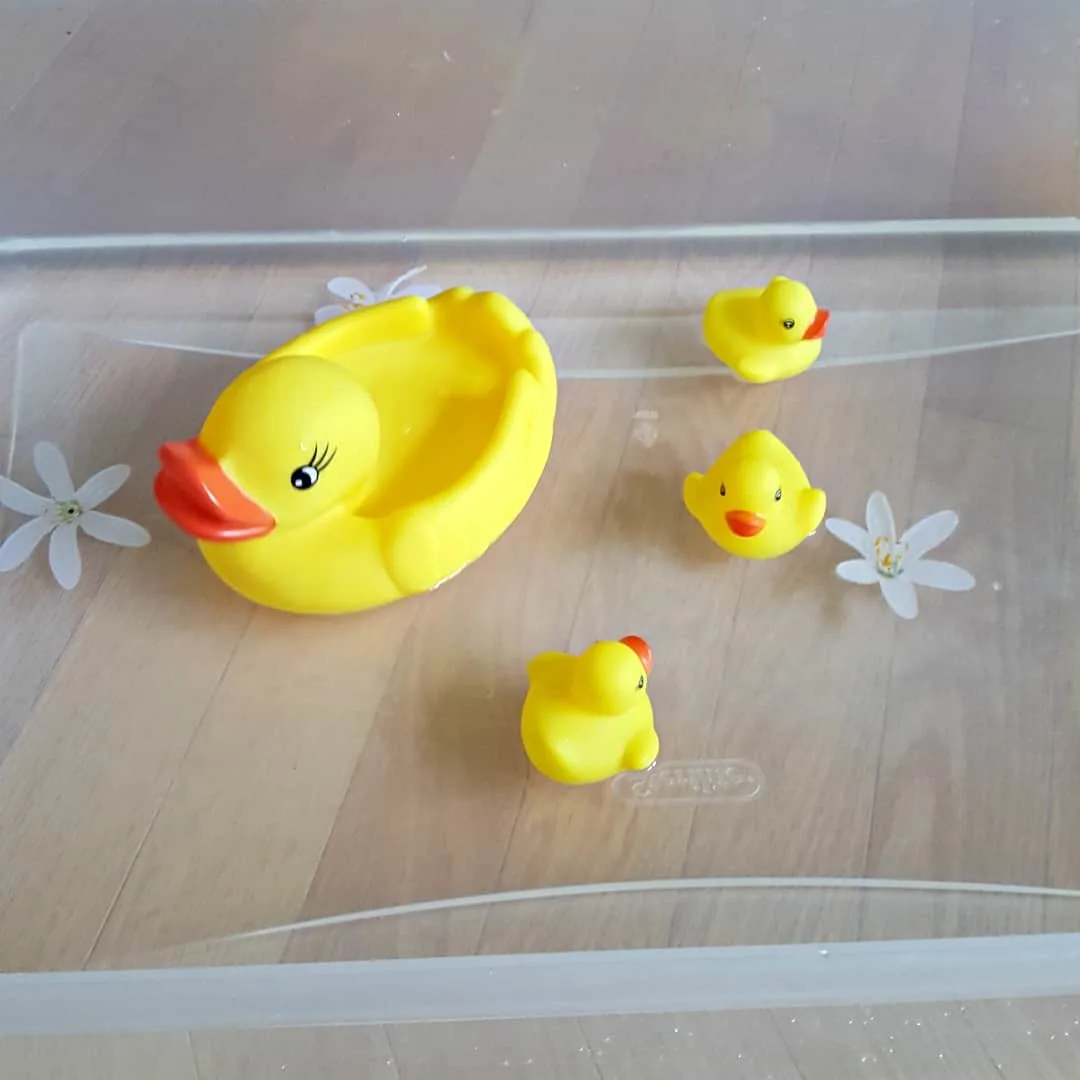 About the Author
Heather is a former preschool teacher and founder of preschooltoolkit.com, a website providing early learning resources for teachers and parents. She focuses on creating fun crafts and activities that engage developmental skills while promoting hands-on learning through play. Follow her on Facebook, Pinterest, Twitter, Instagram and Google+
More Toddler Activities!
If you want to keep your toddler busy makes sure you subscribe to our weekly newsletter and follow us on Facebook, Twitter, Instagram and Pinterest.
If you enjoyed this activity here are some more that you may enjoy:
Water Play Acitivites for Toddlers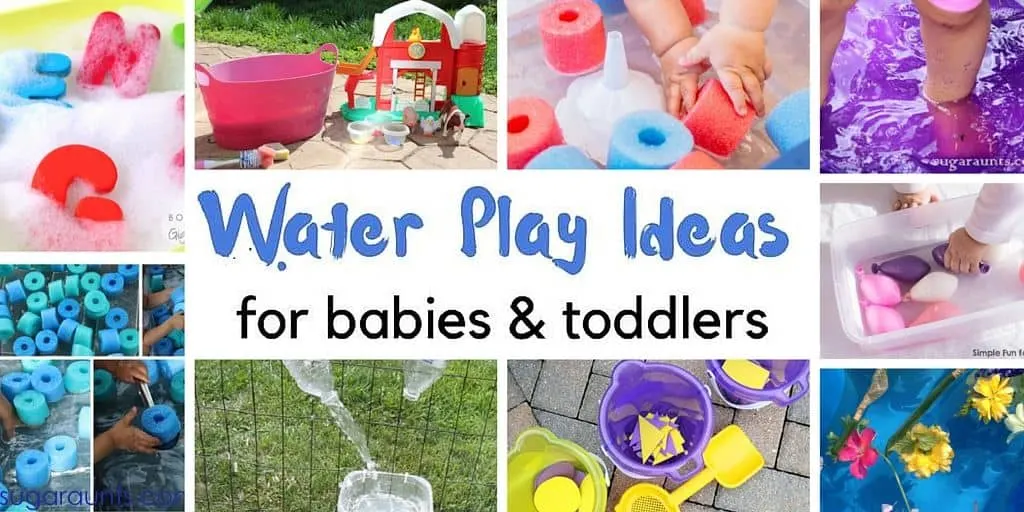 Sensory Play Ideas for Toddlers