Today we're back with day 6 of our 10 Day Toddler Painting Challenge (Join up HERE) and we are painting with kitchen items. For this challenge you'll be going through your kitchen and finding tools to paint with! I'm sure you all had fun with the roller painting from last week and I know this will be just as good!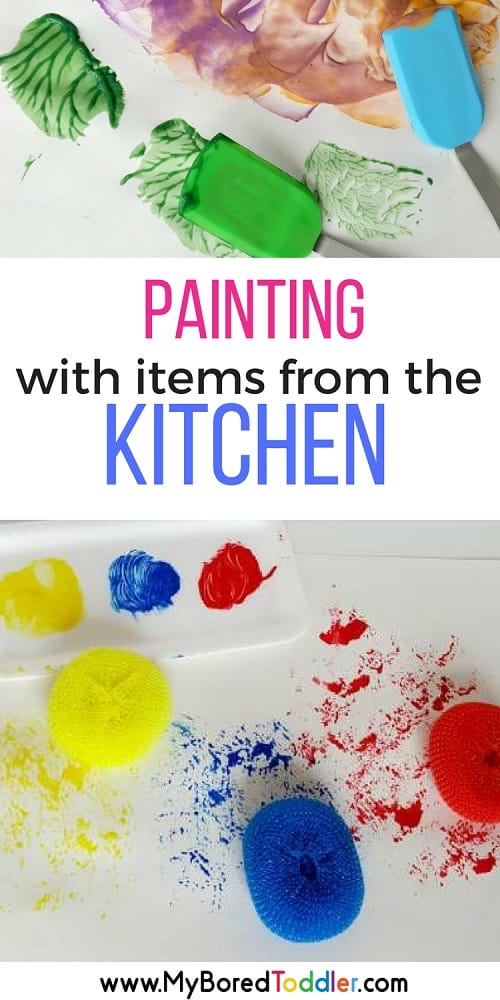 Painting with Kitchen Items
There's no 'right way' to do this painting challenge and the fun part today is that everyone's paintings will look different. Today I'm encouraging you to raid your kitchen drawers and cupboards and see what you can paint with. If you have yet to join in our 10 Day Painting Challenge you can sign up HERE.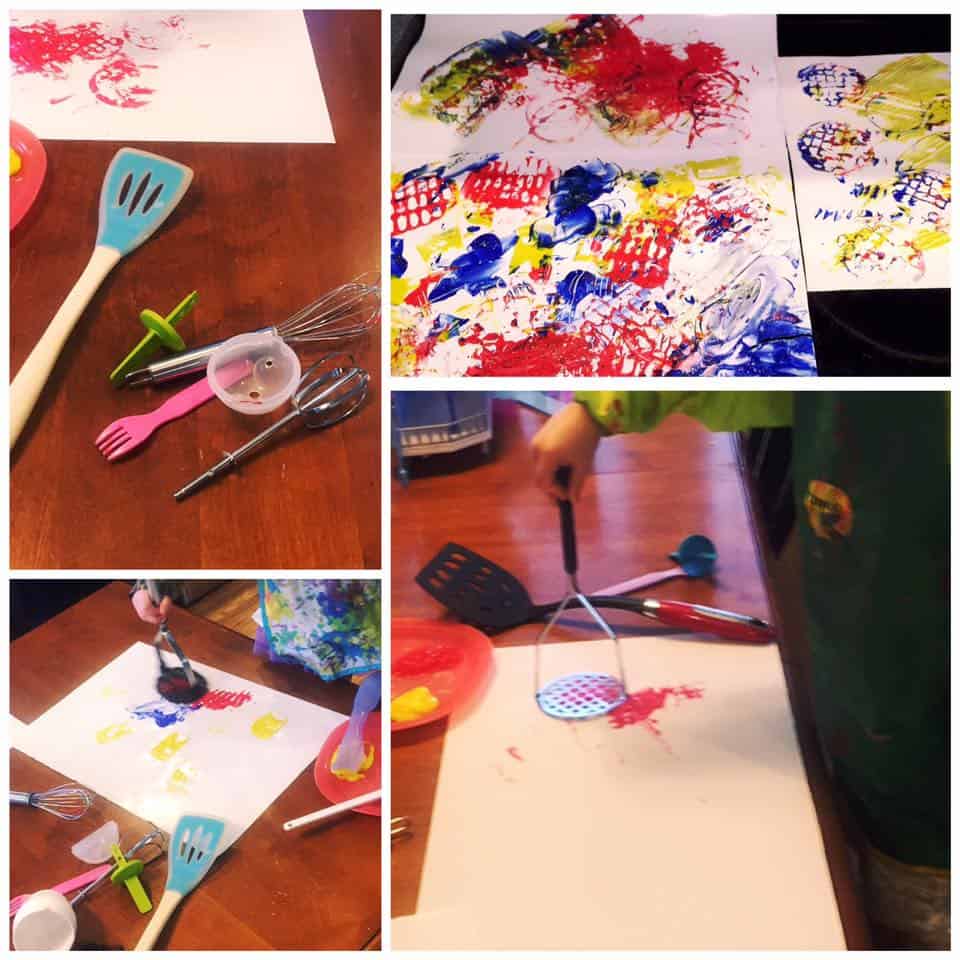 Items that always work well are:
You will also need:
Paint - I like this kind of washable paint.
Paper Plate or somewhere to put your paint (something flat works the best for this one)
How to paint with Kitchen Items
This is pretty straight forward! Use your kitchen items to stamp, scrape, make patterns and create! You can find more detailed information about how we painted with spatulas HERE and how we painted with pot scrubbers HERE.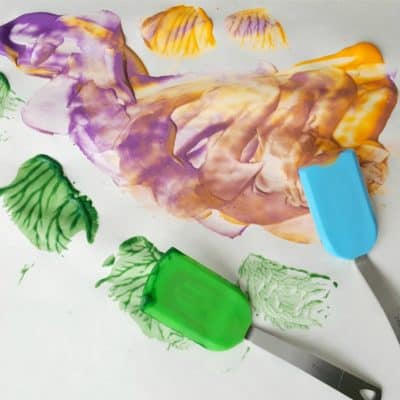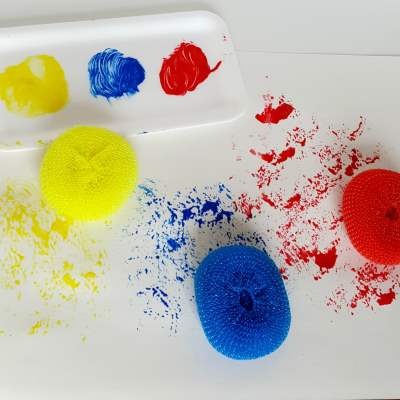 I can't wait to see what everyone makes today as I know they are all going to look so different. Make sure you share your photos in our Facebook Group and on Instagram using #MyBoredToddler and I'll share some of your photos! I'll even add a few to this blog post 🙂
Tomorrow's toddler painting activity is Painting on Foil!
If you love this activity you might also enjoy:
Winter Sensory Play Activities