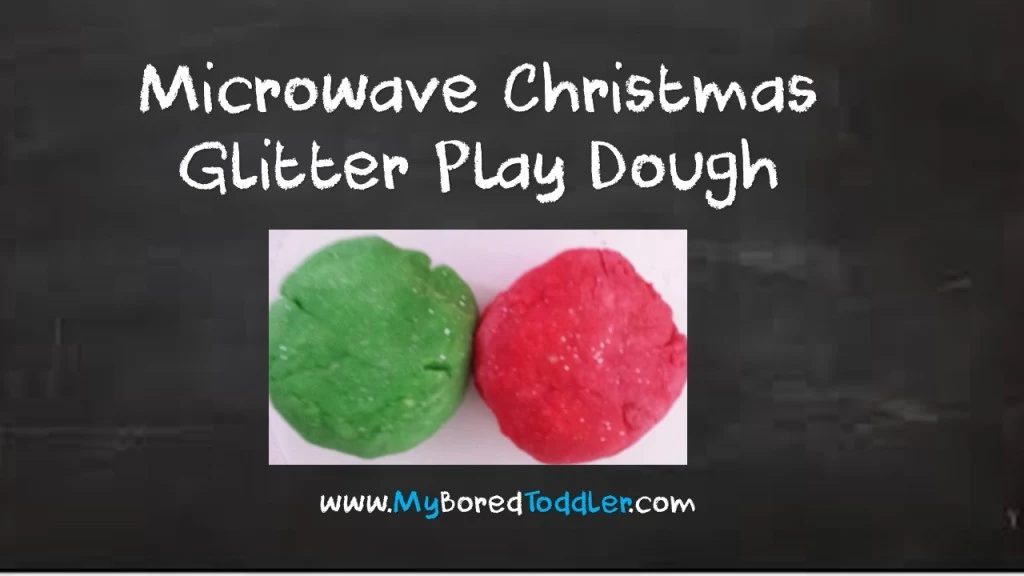 I LOVE play dough - and what better toddler Christmas craft activity than Christmas-colored glitter play dough!
There are so many things that you can do with it, it's heaps of fun, it's non-toxic (thankfully, as kids and dogs have tried it in our house) and it is really really quick and easy to make. Cheap too! I admit that I used to buy the proper Play Dough because it was easier (so I thought) and the thought of turning my best pans blue and green with food coloring didn't really appeal to me. But last week I discovered Microwave Play Dough - it's great!
I'm not an amazing cook and baking is the area where I really fall down, but this is EASY! So easy I let my 2-year-old make the play dough (with the supervision of course - otherwise my whole house would be covered in flour and oil) which meant that I got two toddler activities for the price of one. Even with a 2-year-old making it, it still took less than 5 minutes (add a few extra minutes if you plan on making more than one color).
For the amount that I made (about ½ a kilogram) the ingredients would have cost me less than $2 (if you had to buy everything it would be around the $7 mark, but that would make you a mountain of the stuff!). We added glitter (optional) for a bit of extra Christmas sparkle.
Tip: Make sure that adding the glitter is an adult-only job - it's a nightmare to clean up if you spill it! You'll still be finding bits next Christmas!
Microwave Play Dough
Ingredients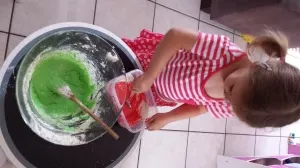 Method
Mix all of the ingredients together with a wooden spoon (you can use a mixer if you like, but if you mix it well a spoon is fine).
Place in a microwave-safe container
Microwave in 30-second intervals (stirring each time) until the mix is a dough consistency. (takes about 4 minutes depending on your microwave)
If the dough looks a little dry add a dash of oil and kneads the dough.
Store in an airtight container or snap lock bag in the fridge.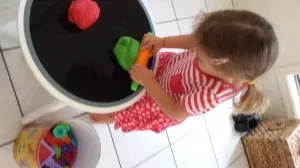 To keep up with the Christmas tradition, buy some Christmas cookie cutters for your toddler.
For more fun toddler activity ideas why not join our Facebook Group or follow us on Instagram – follow @myboredtoddler and use #myboredtoddler.