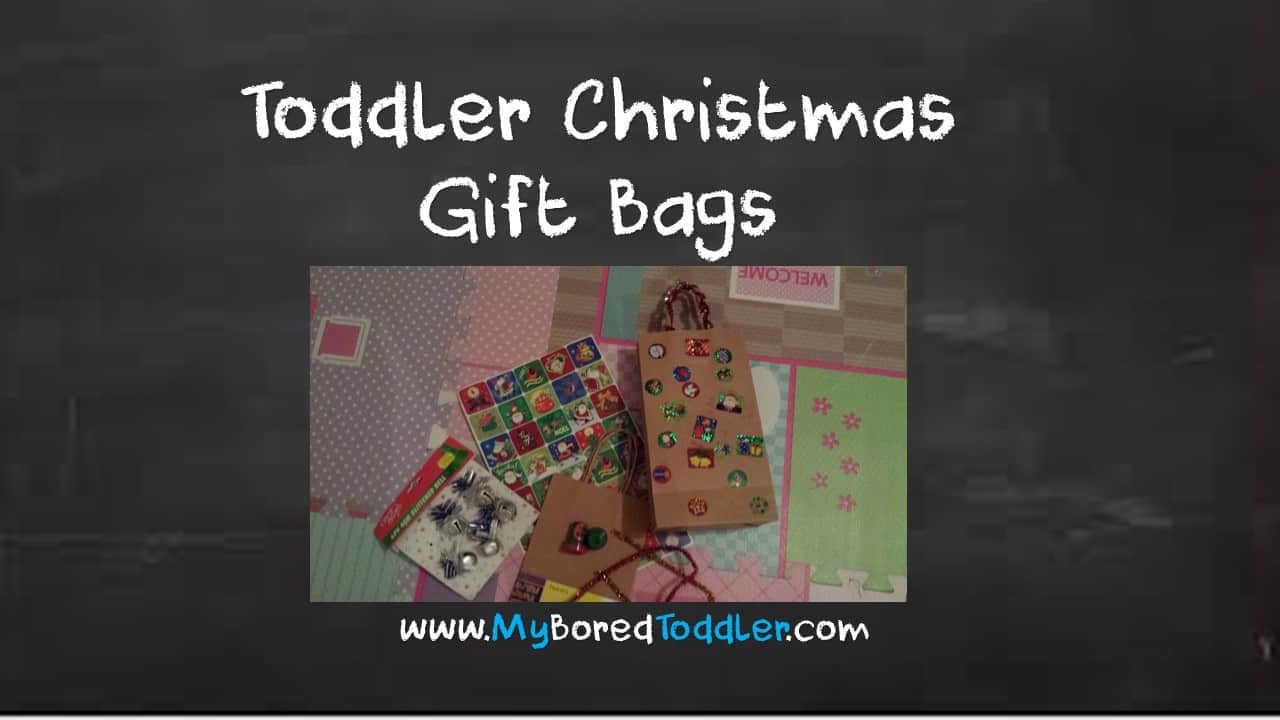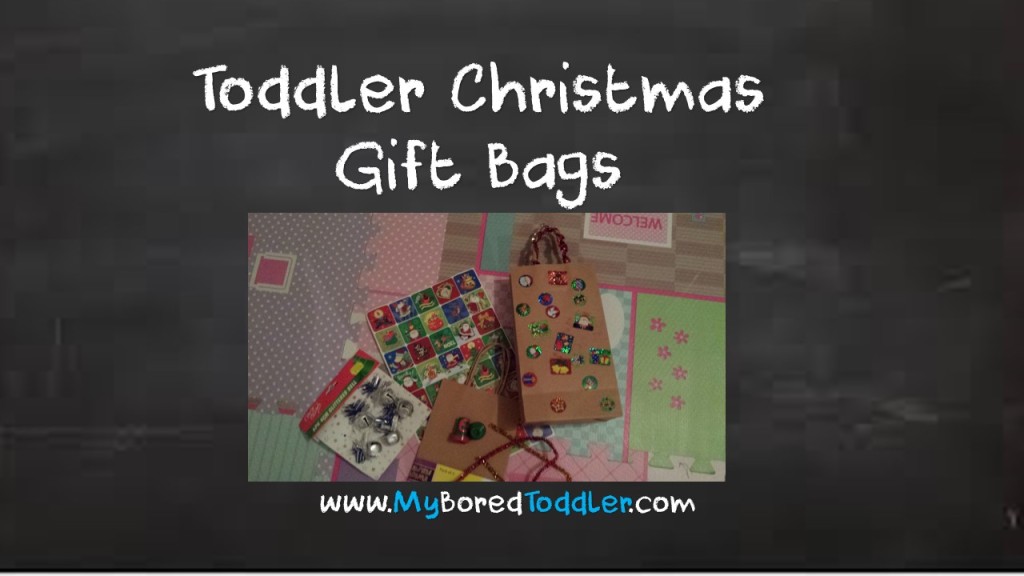 I LOVE Christmas craft, especially ones that have a practical purpose too. I also love a Christmas craft activity that my toddler can do independently and this activity requires very little adult assistance. Today we made small Christmas gift bags (we've also bought a few bigger bags for later, but we may do something a bit different from those ones). All of the items were purchased for less than $2 each and most will be able to be used for other activities. The Craft%20Gift Bags ~ Brown Paper 1 dozen – 10" x 5" x 13"">Amazon if you can't find any.
Christmas Stickers
Christmas stamps
Pipe Cleaners
Bells (optional – I found a pack of 6 for $2 that came with a ribbon to easily tie them on)
What to do
Let your toddler be creative! There really is no right or wrong way to complete these, and you can use whatever you have in your craft box. My toddler stamped and stuck stickers on them, and I helped her add a bell and twist the pipe cleaners around the top. She had great fun making these and has already decided who she is giving them too. They will be great to use as packaging for homemade gifts for grandparents and other family members at Christmas.
Has your toddler made their own bag? I'd love to see it – send a picture to us and we will add it to our blog!
For more fun toddler ideas why not join our Facebook group or follow us on Instagram – use #myboredtoddler to share your pics so we can see!

More Christmas toddler activity ideas you might enjoy are: