Puzzles are a great play based toy for toddlers but "How do I store all the puzzles?" is a question that gets asked a LOT in our toddler Facebook group.
There are some simple puzzle storage tips that can make your life easier!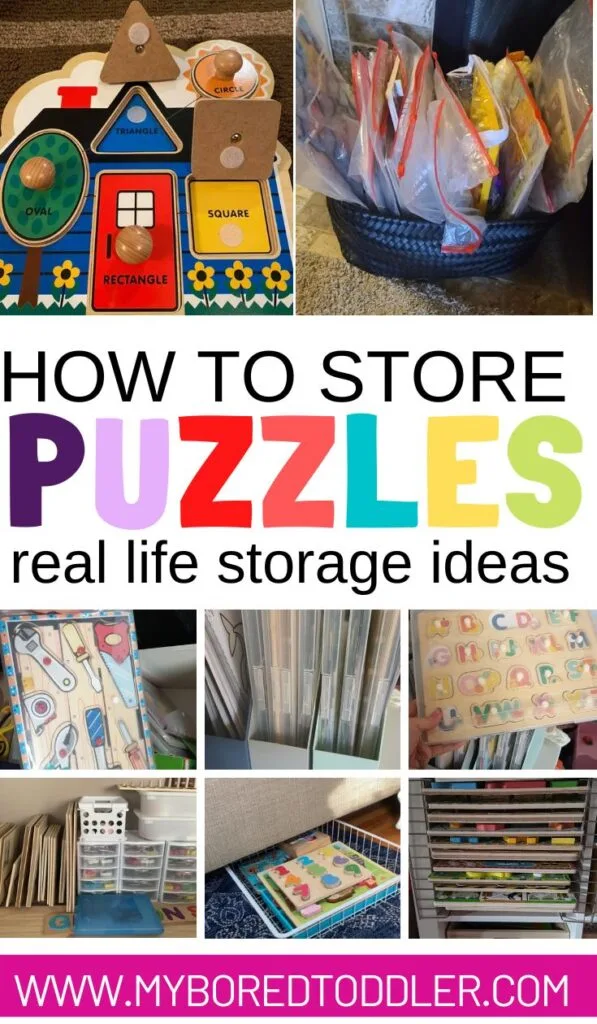 Easy ways to store puzzles
Toy storage will become one of those problems that you are constantly struggling with. We've previously shared some of our favorite toy storage tips (shared by members of our community) and today we're tackling the problem of storing puzzles.
Some of my favorite ways to store puzzles are:
Colored dot stickers on the back of the pieces. Toddlers will always mix up the puzzle pieces or tip out more than one puzzle at a time so putting colored stickers on the back makes sorting them out so much easier.
If you prefer to keep the puzzle pieces in the puzzle then these adhesive velcro dots will work a treat!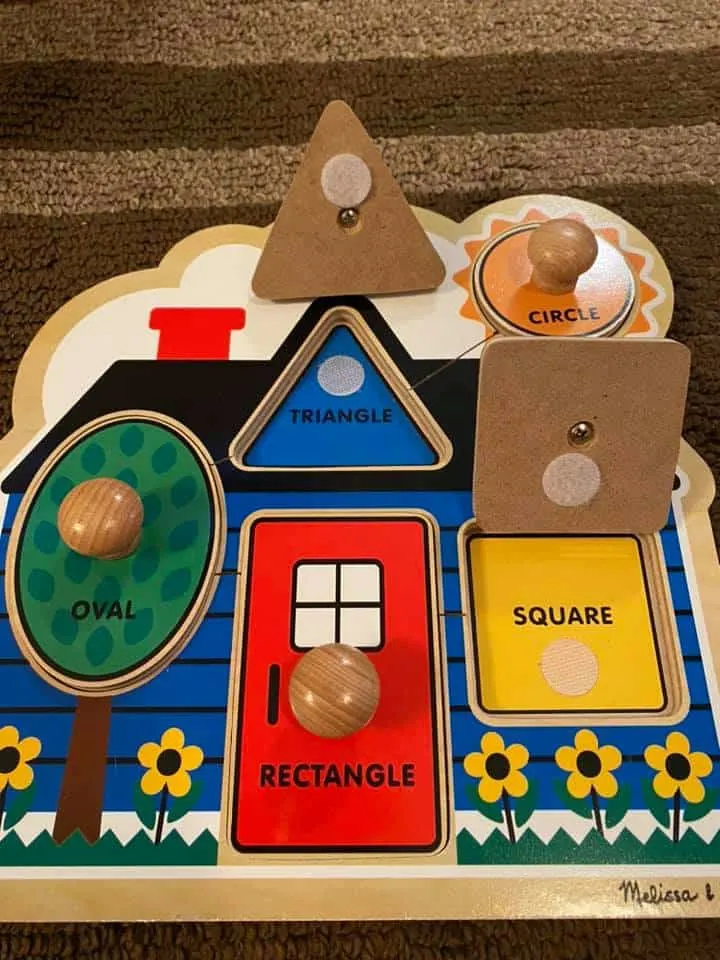 Zip Lock Bags - this is my favorite way to store puzzles and I've been using zip lock bags since I began teaching. The extra large ones like these are perfect.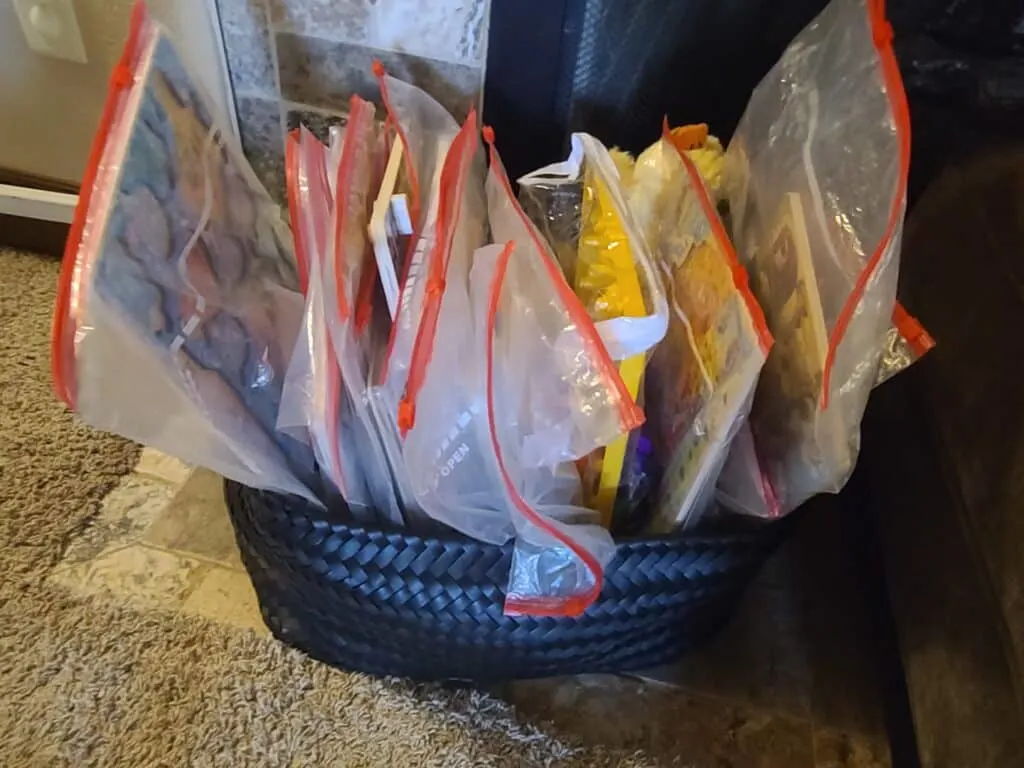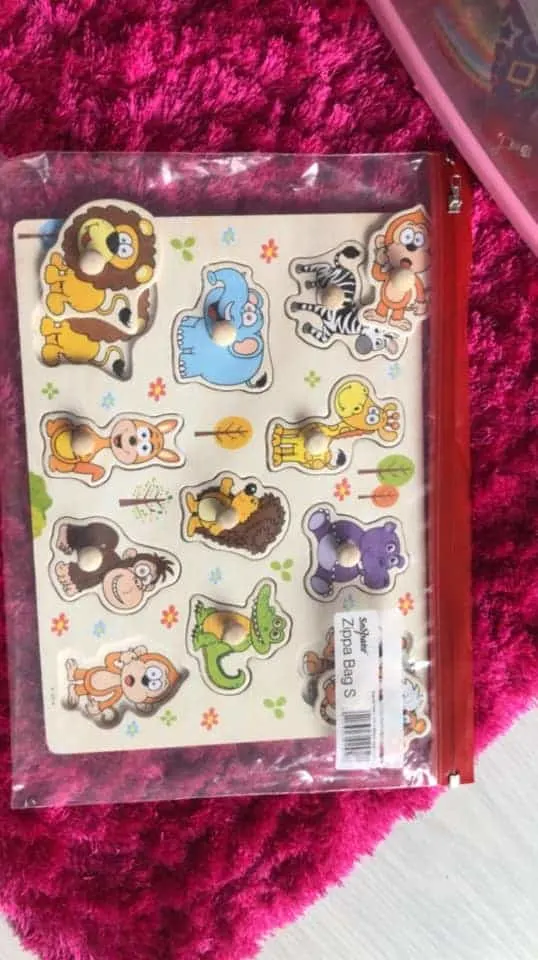 Mesh Laundry Bags - if you prefer not to use plastic then mesh laundry bags work well too.
Mesh Document Bags - A4 size - these work well too. You can get them HERE on Amazon.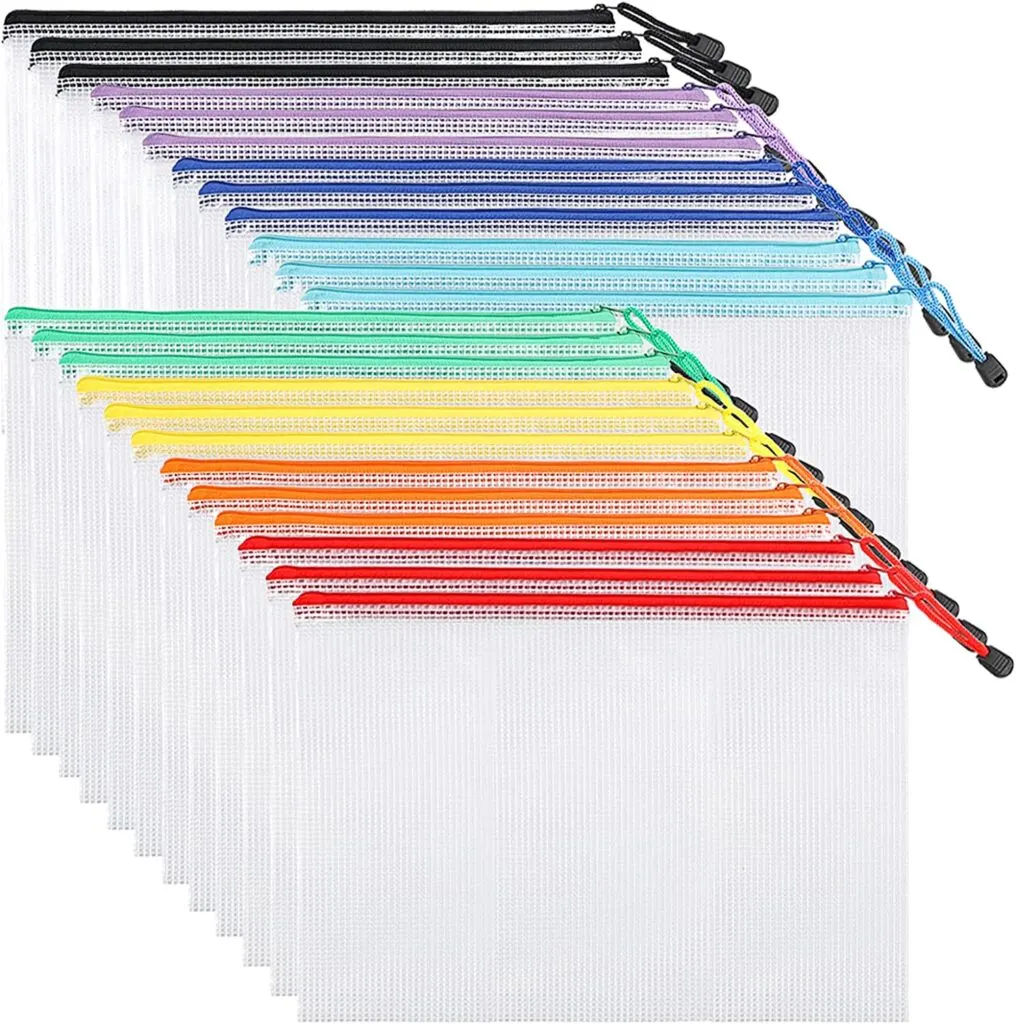 Kellie stores her puzzles in the mesh bags.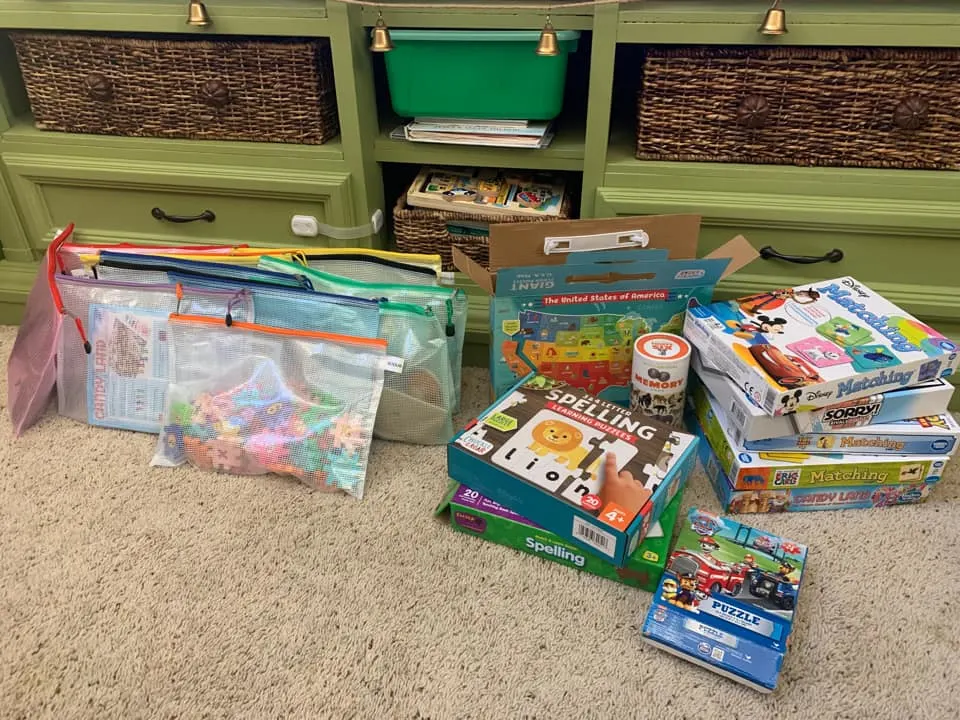 Amy uses the mesh storage bags too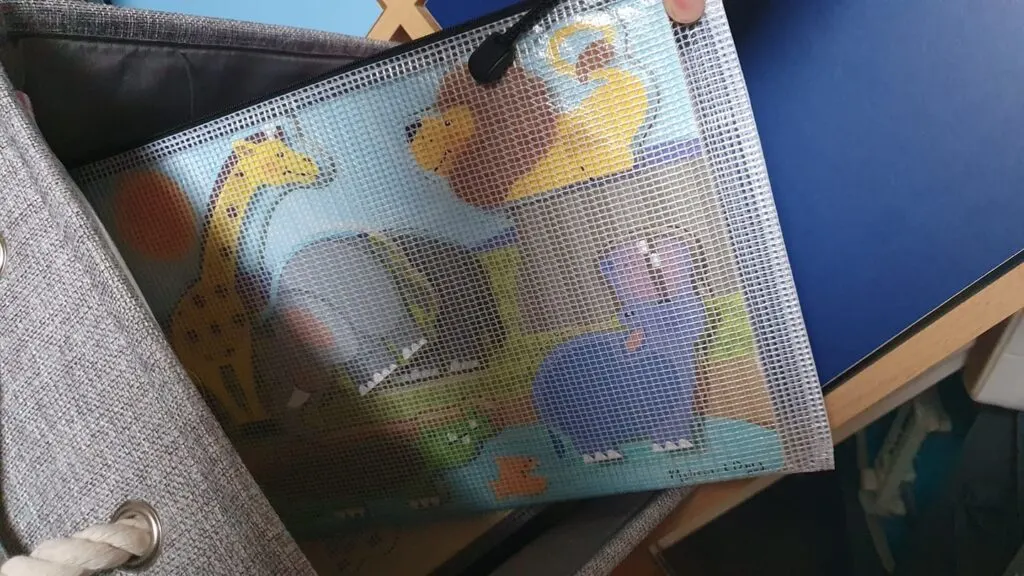 Ebony shared this picture of her using the A4 plastic storage folders to store her puzzles in.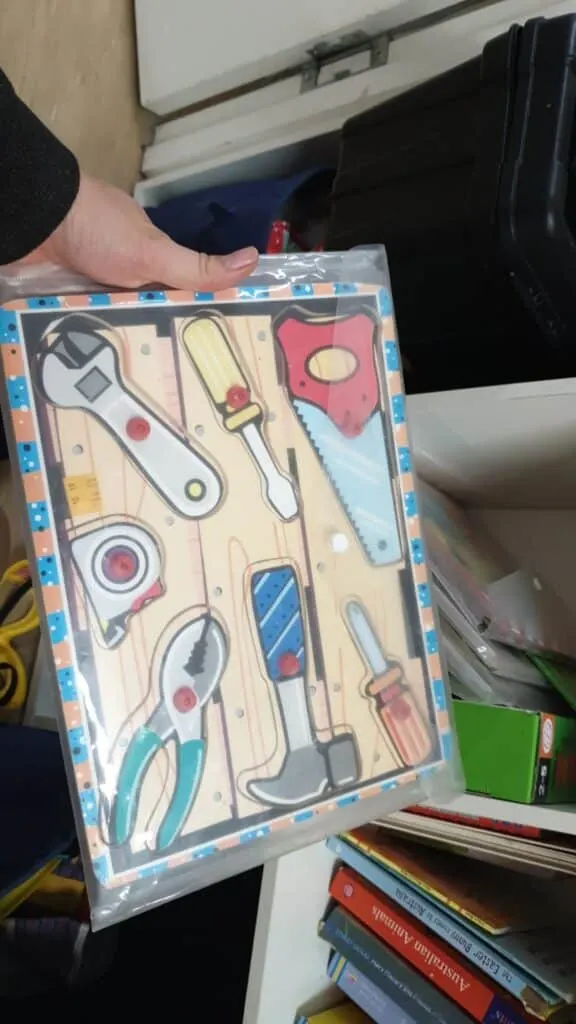 Melissa & Doug make puzzle storage racks like the ones below - you can get the metal one HERE and the wooden one HERE.
Pot lid storage racks are another great way to store your puzzles (and cheaper too!) - I recommend using the zip lock bags, document folders or mesh bags first and then placing them in the rack. This method works well as your toddler can easily choose which puzzle they want to do.
Tara shared this photo of her puzzles stored in a storage rack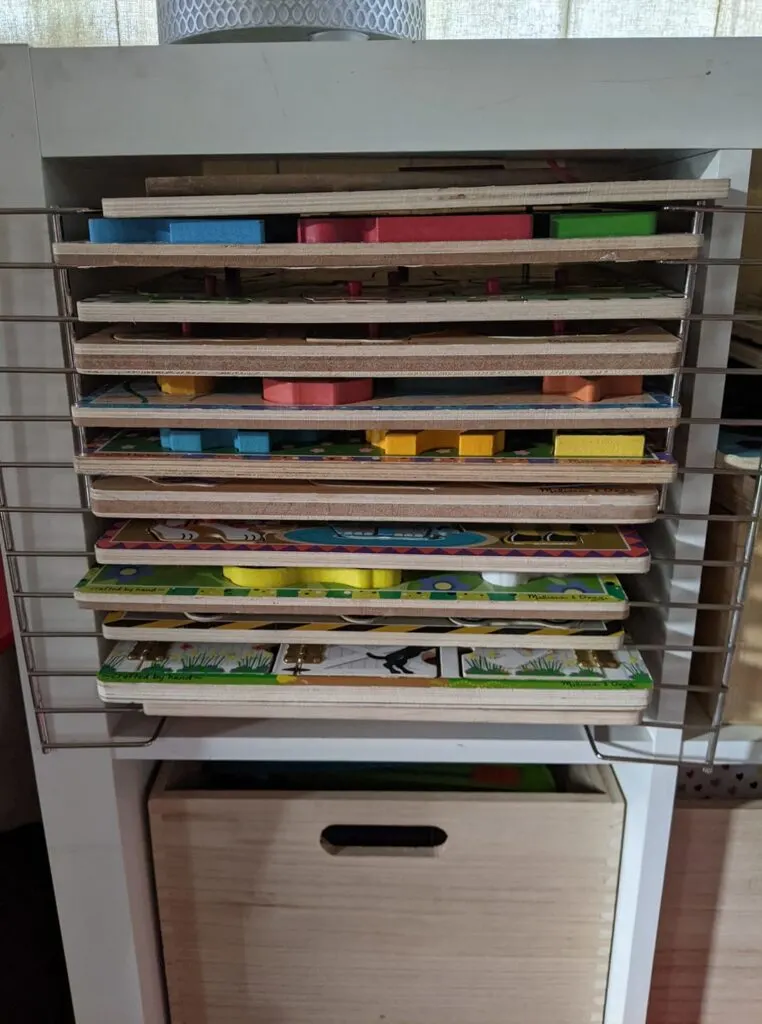 Miranda stores hers in a cookie sheet organiser (same idea) - and then puts the pieces in small drawers.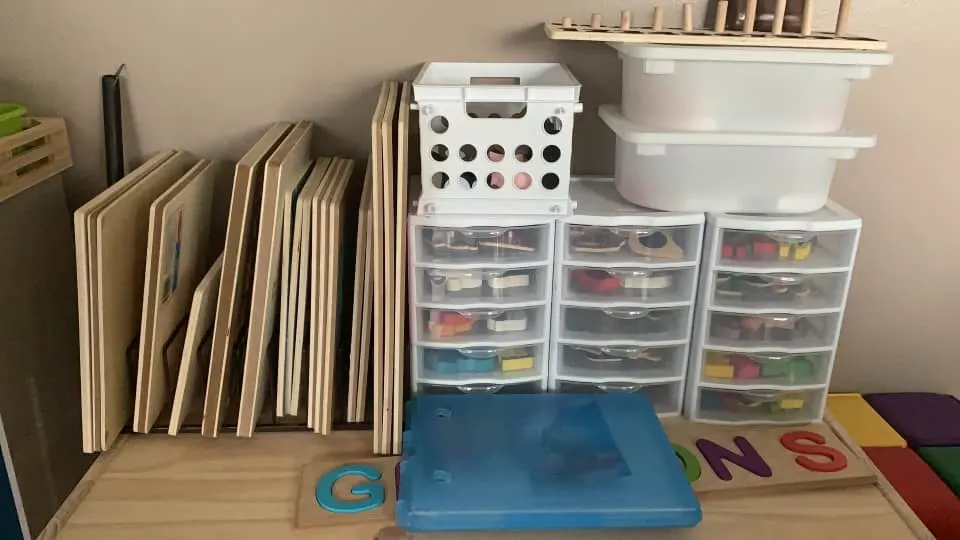 Magazine Holders -these work in a similar way to the pot lid storage holders. This is a great method if you want to organise them by themes.
Plastic Document Boxes - Jess shared her idea of using plastic storage boxes for puzzles.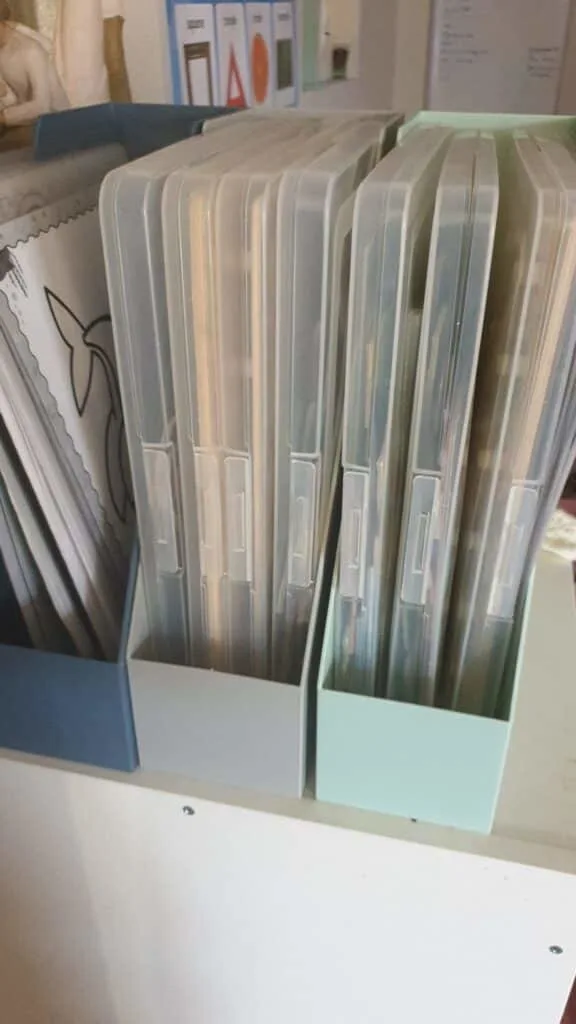 A basket works well for puzzle storage too. Kate shared this picture of her puzzle basket (I recommend the zip lock bags or velcro dots as well)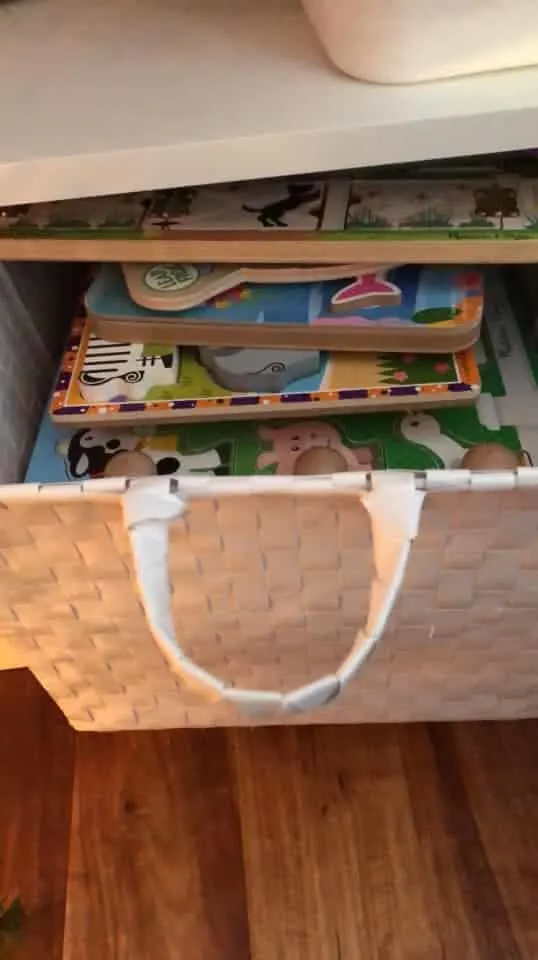 Take a photo of the puzzle and stick it to the bag. Suz from our Facebook group went the extra step and took a photo and used an iron transfer to place it on the bag (I'd probably just laminate a picture and tie it on althogh I do love this idea).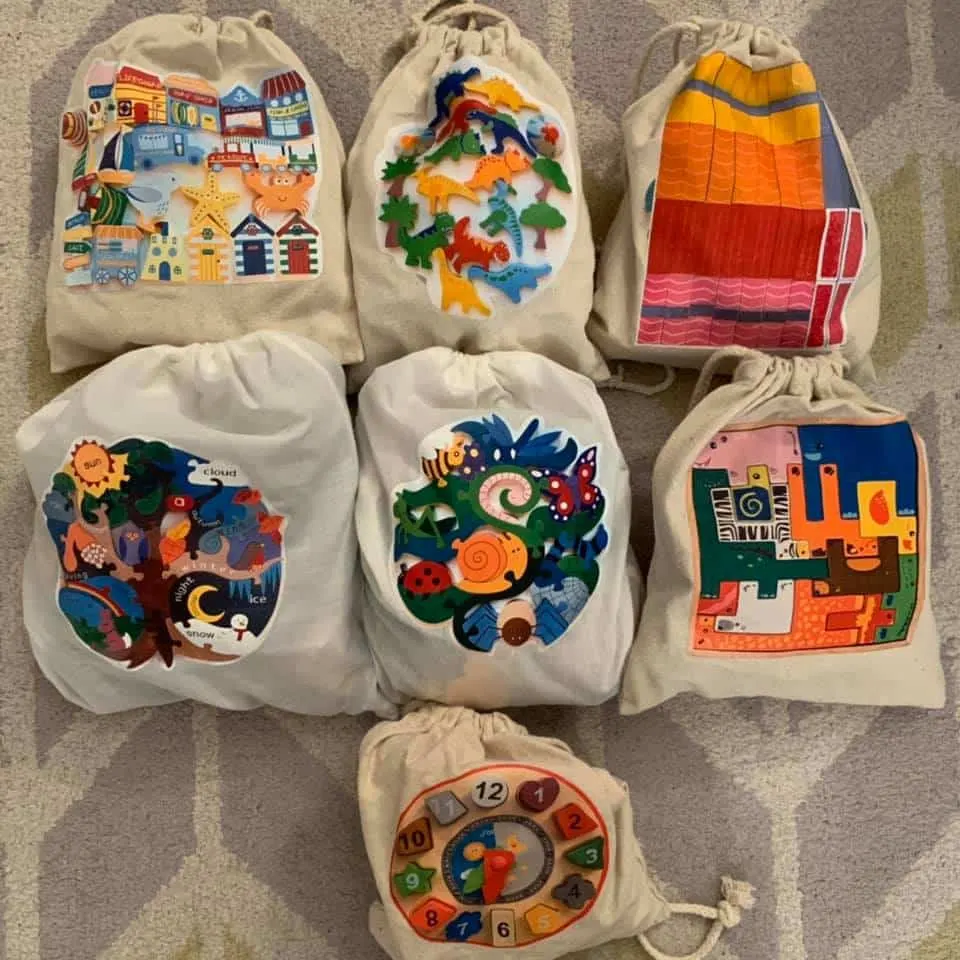 Rosalie stores her puzzles under the couch in a slim wire basket - great idea!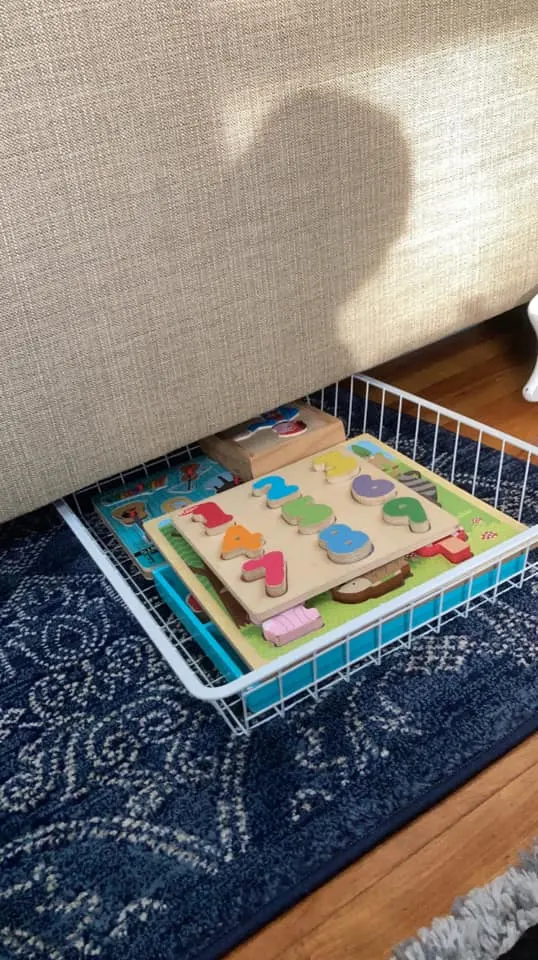 Do you have a way to store puzzles that we haven't included? Let us know in our Facebook group or over on Instagram - use #myboredtoddler so we can all see.
You might also like Real Life Toy Storage ideas for Toddlers