Paper plate crafts have always been a reliable go-to at our place. This Color Blending Paper Plate Lion is no exemption! With the added reaction of two primary colors bringing a touch of magic, this was a hit with both my smaller toddler and bigger kid! This is perfect if you are looking for an easy toddler craft.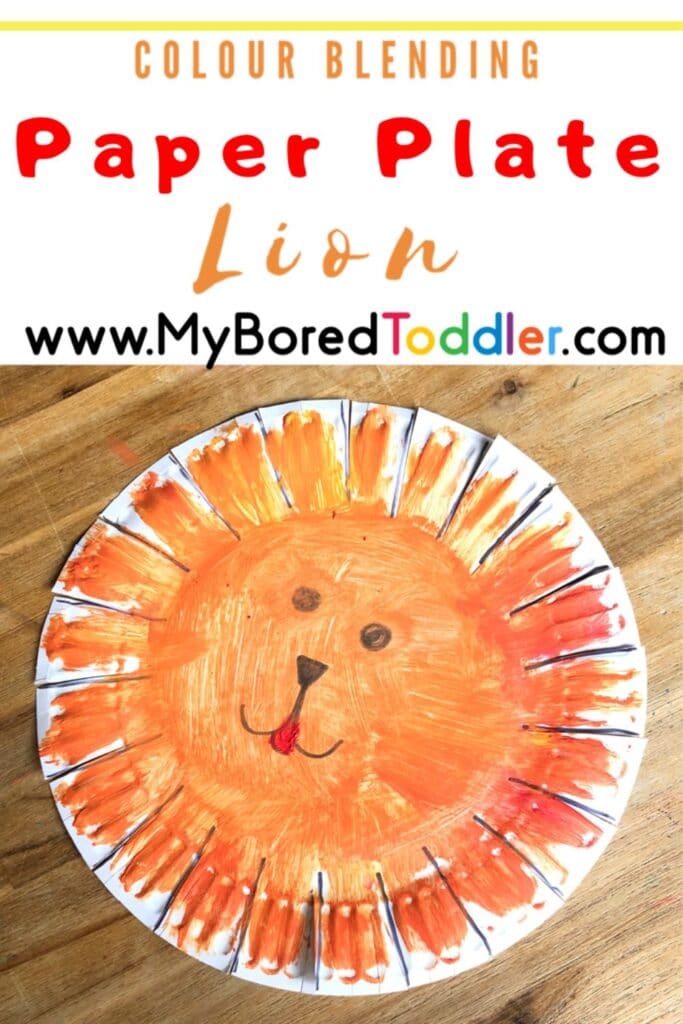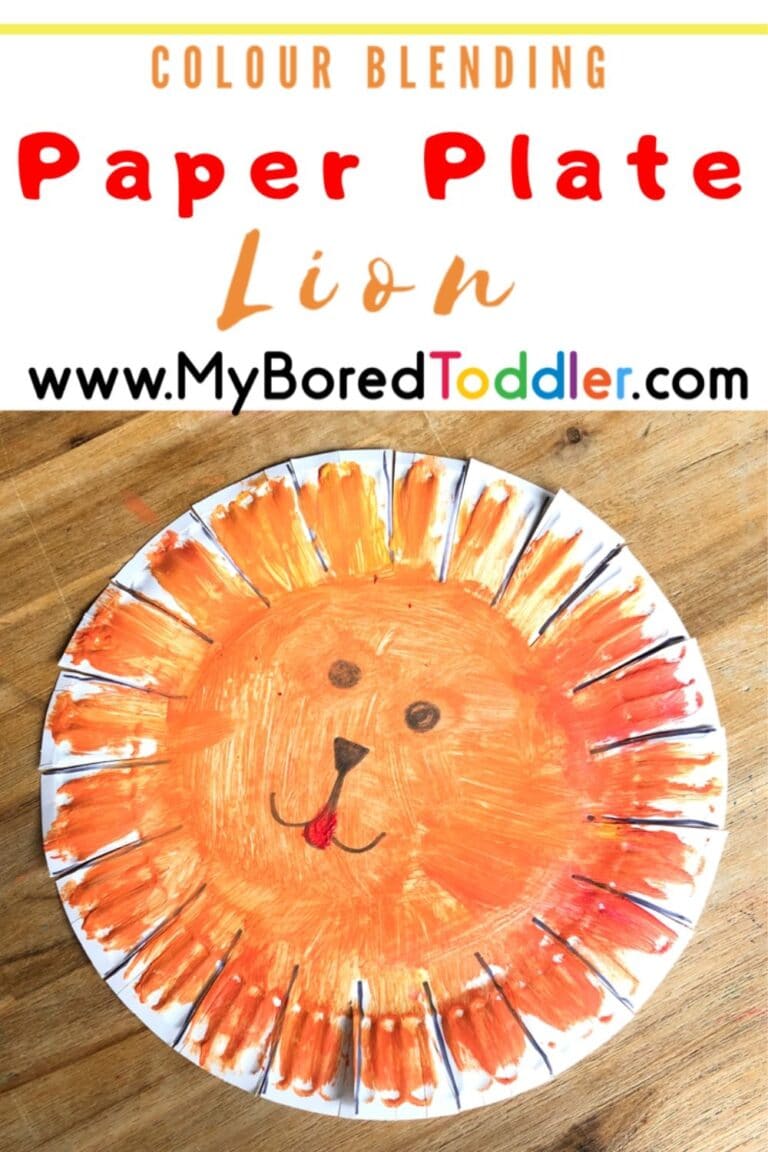 Colour Blending Paper Plate Lion
If you want to match a book to this activity then you can't go past the Dear Zoo book (available HERE on Amazon)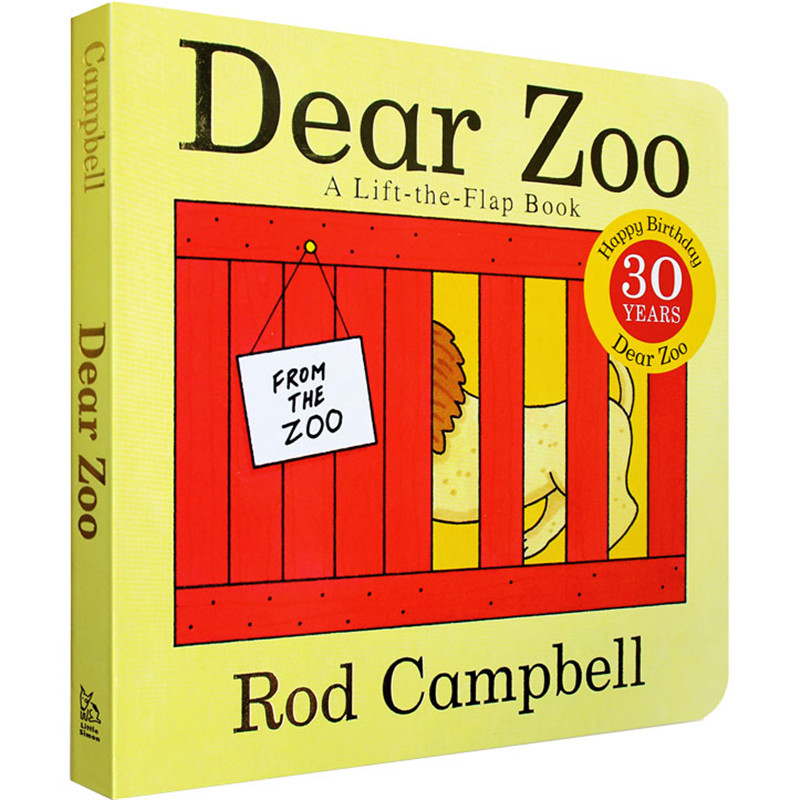 Strengthening of the small muscle groups in my toddler's hand and fingers is an attribute I regularly have in the back of my mind when setting up crafts and activities.
Today we added one of her favorite tasks to the activity to help further develop her fine motor strength (and make her day with the opportunity to do some snipping).
Using scissors requires quite an extensive list of skills; fine motor skills, hand-eye coordination, and bilateral coordination are some to name a few.
If you're new to scissors with your toddler I recommend letting them try with safety scissors like these ones (available HERE on Amazon)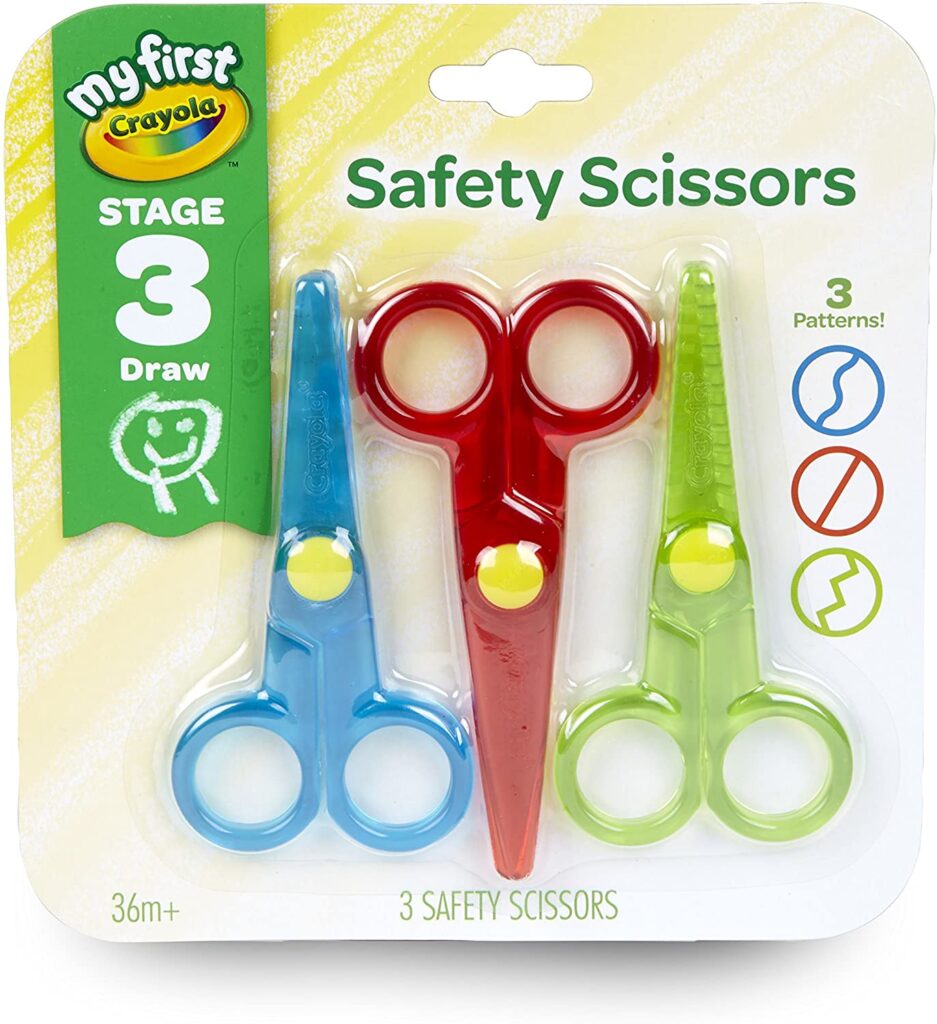 This is a great introduction to using scissors as the rigid paper plate is easier to navigate and the cuts are short and straight. Why not start with just a few guidelines, see how they go before giving your toddler the task of making lots of snips?
Keeping activities achievable is going to make the entire experience more enjoyable. In turn, more learning and development through play to be had!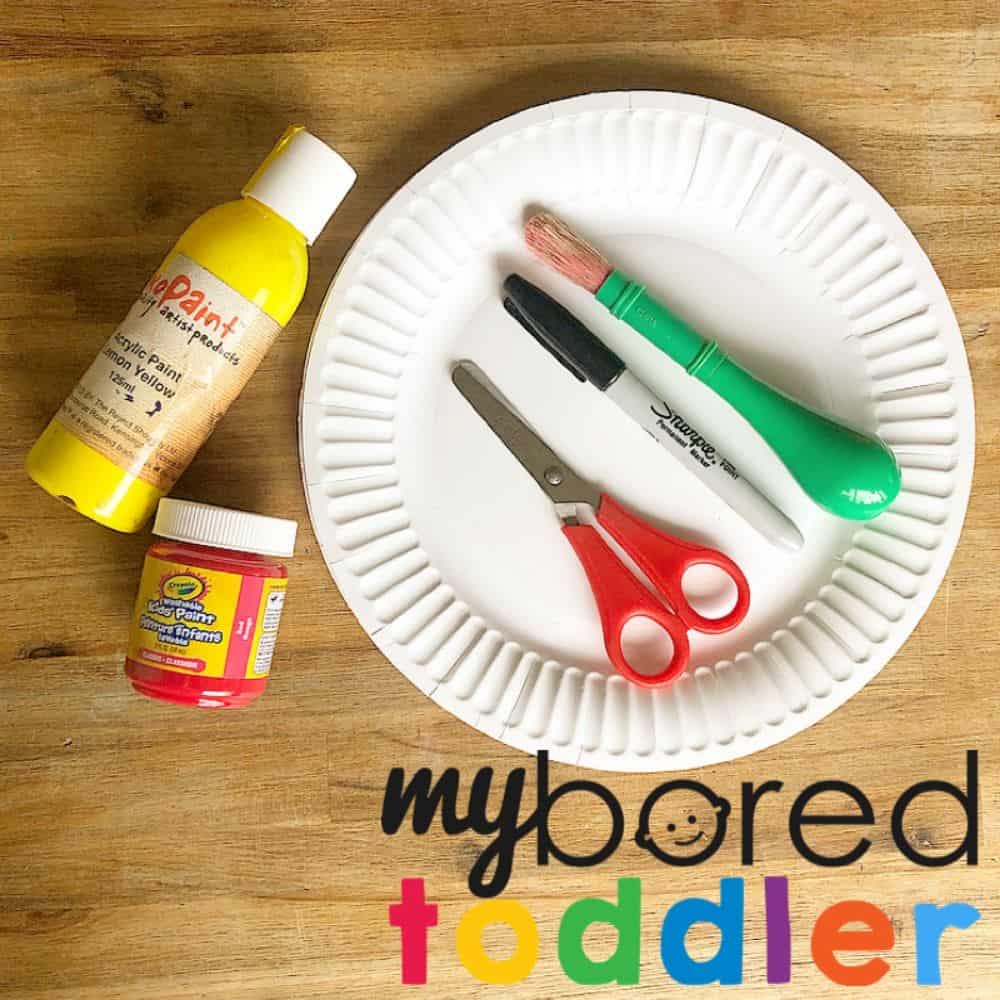 What you need to make

your Colour Blending Paper Plate Lion:
I chose yellow and red for our primary colors, to create an orange lion. You could always adjust these colors to suit what you have at home!
How to

make

your Colour Blending Paper Plate Lion

activity

:
Using your black marker, draw your lions face in the middle of the paper plate. We spoke about the shapes used; circles for eyes, triangles for the nose, and then letter J shapes for the mouth, and then I asked the girls what shapes they would use to create their eyes, nose, and mouths.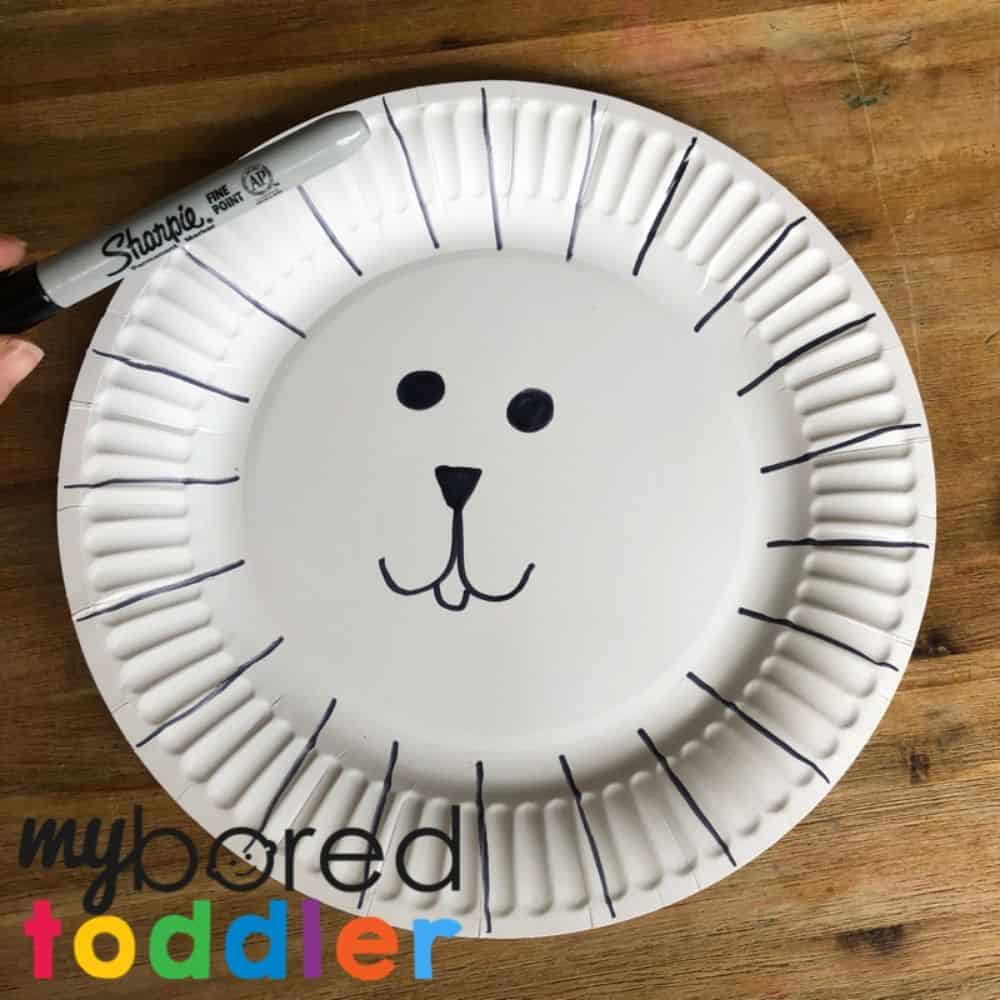 Then draw the guidelines that make up your lion's mane. The point of these is to help refine those cutting skills mentioned earlier. If you don't think your toddler is ready to follow the lines, simply miss this step and let them freelance. There are a lot of skills needed to perfect snipping – keep it light and fun rather than a task resented.
Reminding your toddler to keep their thumbs up and to watch out for their helping hand, allow them to snip along with the guidelines and prompting them to spin the plate as necessary. Once the mane is complete, your lion is ready for some color!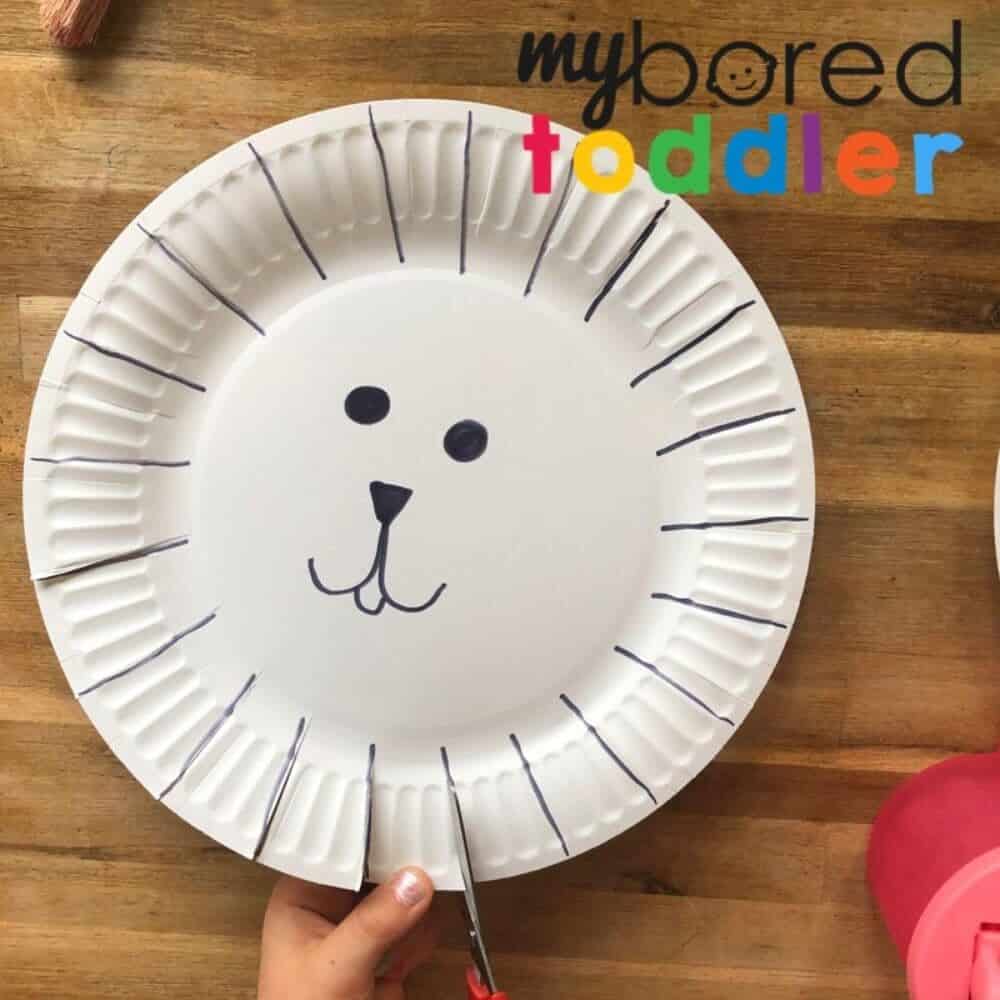 Add about a teaspoon of each color to either side of the lion's face. We named each of the colors and then had a guess as to what we thought would happen once we blended the two together. Dipping the brush into each and mixing them above the lion's face, the girls loved watching the color transform! Once finished the little demonstration, let your child explore blending the colors.
Adding a little more red paint for a deeper color, then a little more yellow to create a brighter orange is a great way to experiment and test their theories on what they think might happen!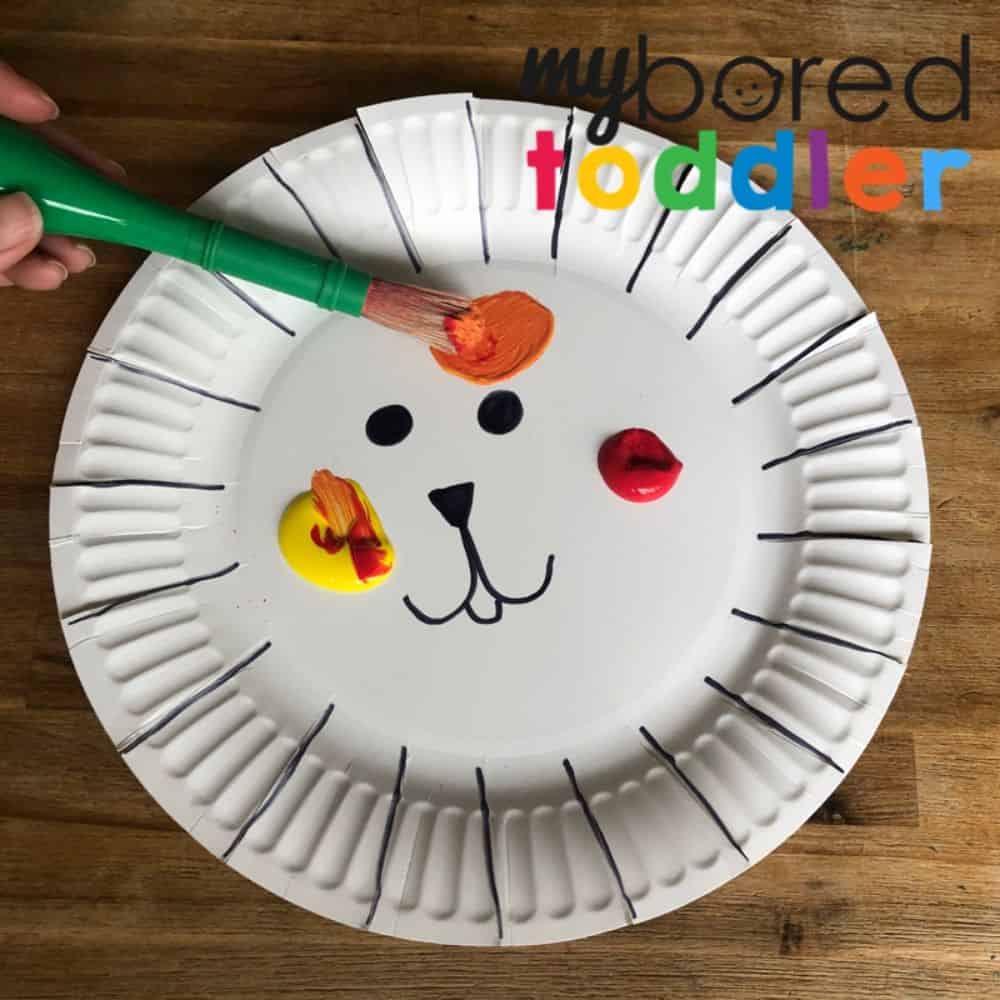 This Colour Blending Paper Plate Lion activity really is a winner. Inexpensive to set up, no fancy equipment or supplies and it really does tick lots of boxes.
Developmental skills can be practiced while experimenting with the magic that is mixing primary colors. Why not mix more primary colors and make some rainbow lion bunting?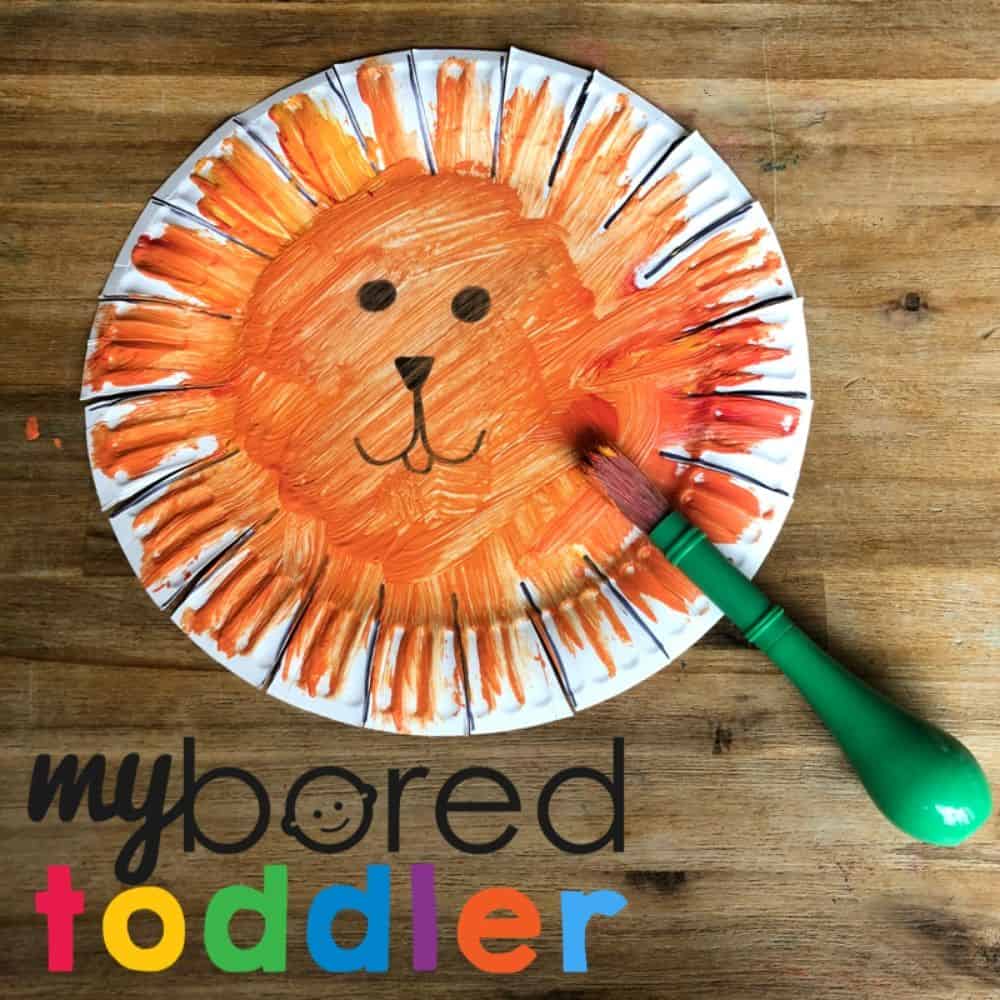 For more fun toddler activity ideas why not join our Facebook Group or follow us on Instagram – follow @myboredtoddler and use #myboredtoddler.
SOME MORE FUN TODDLER ACTIVITY IDEAS YOU MIGHT ENJOY ARE: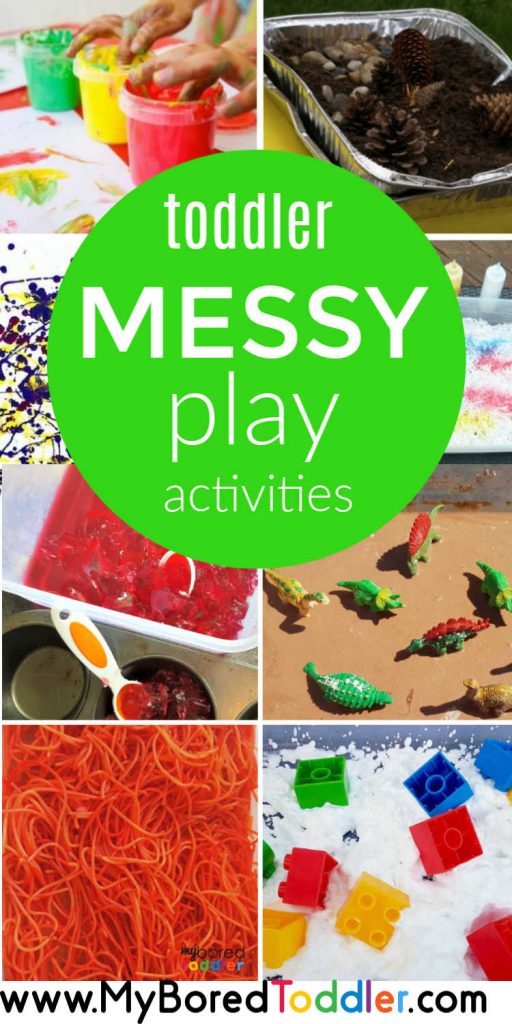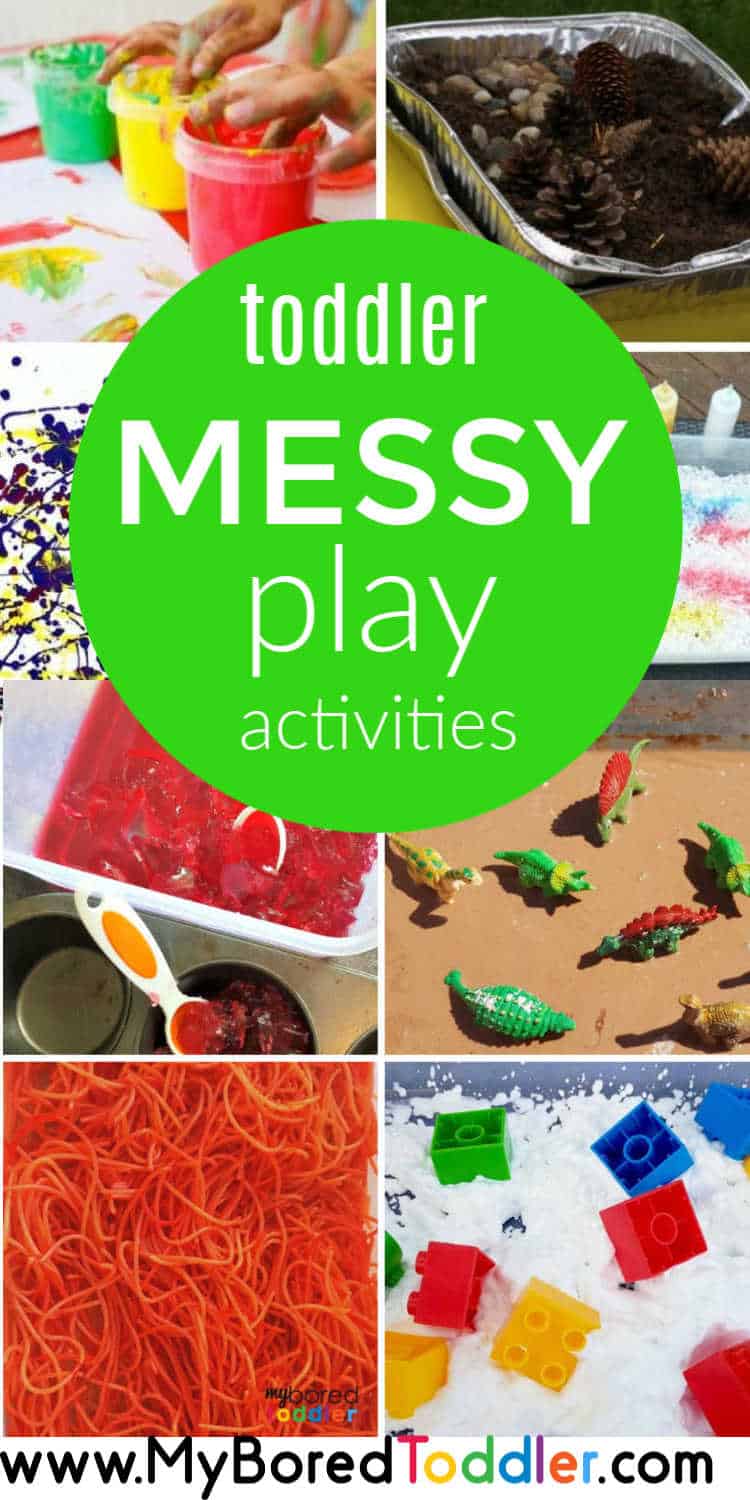 Paper Plate Crafts for Toddlers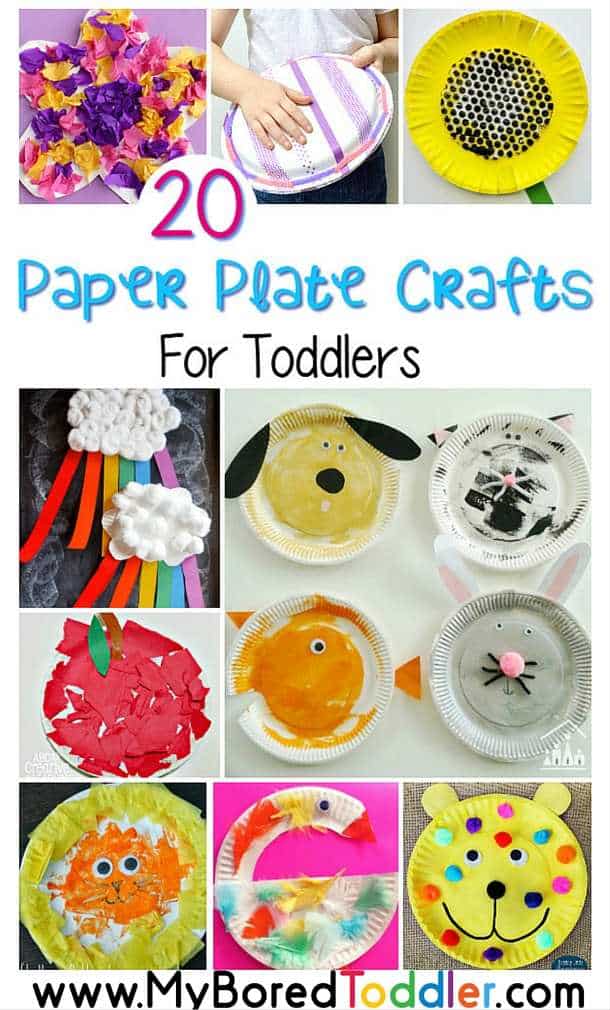 About the Author:
Dani is a busy stay at home Mum of 3 and early childhood teacher in training who is passionate about play based learning throughout early childhood. For educational play ideas that you can do at home and parenting tips visit Play Inspired Mum Check her out on Instagram and Facebook