This dinosaur-shredded paper sensory bin is the perfect dinosaur activity for toddlers, especially those who do not like getting dirty.
While some kids are all about the mess factor, others do not like it. And fair enough too. The shredded paper offers loads of sensory input without the ick factor making setting up sensory bins much less overwhelming for those with sensory aversions.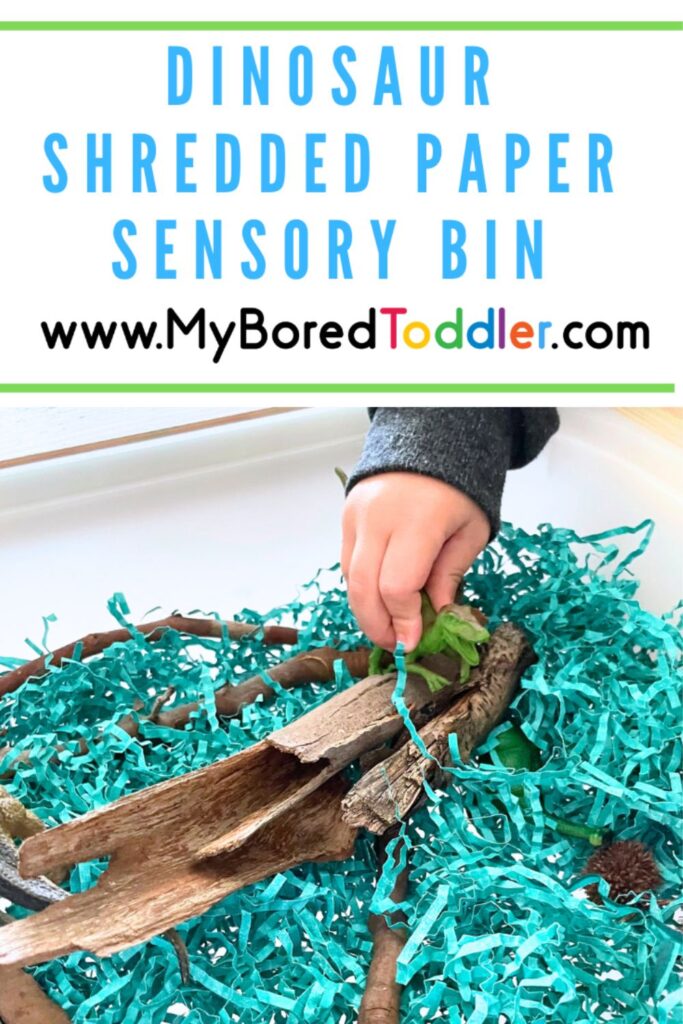 Dinosaur-Shredded Paper Sensory Bin
Dinosaur play is almost a rite of passage through the journey of childhood. This simple waste-free toddler sensory bin is a great way to level up your dinosaur play.
The shredded paper acts as a vessel for sensory stimulation that can add so many learning opportunities for your child.
Ask your child to listen to the crinkle sound as their dinosaur stomps through the paper.
This sound isolation is a vital pre-reading skill. Ask them what happens if they move the dinosaur through the paper quickly instead of slowly.
Making predictions engages higher-order thinking and encourages them to develop their own ideas.
When moving pebbles off the paper, question why the paper may have stayed flat instead of springy.
A little introduction to mathematical concepts. Not bad for a tub of shredded paper and some loose parts is it?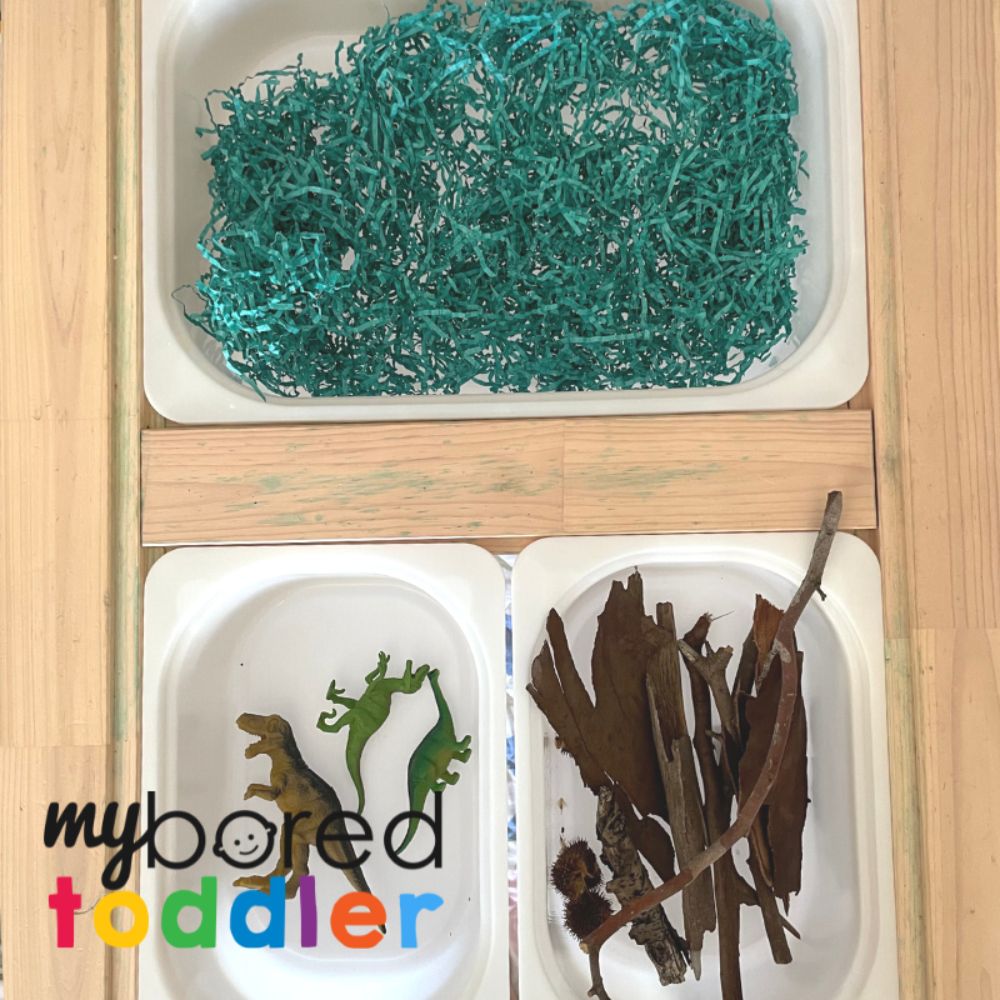 What you need to set up a Dinosaur Sensory Bin:
We happened to have a delivery packed with the most amazing shredded paper. I think I was more excited about paper than the item that was protected by it. Use what you have on hand. Yes, green looks lovely however the fun and learning that can be had with any
shredded paper is not worth missing just because the paper is a different colour.
Much can be said about the loose parts that you may have already. Extend the activity by collecting nature samples for your dinosaur-shredded paper sensory bin while having a morning walk. Involving your toddler in the set up will allow them to feel more connected to the activity, promoting engagement.
Loose parts can be:
Stones
Branches
Natural Leaves
Nuts
Toilet Tubes
Seed Pods
How to set up a Dinosaur Shredded Paper Sensory Bin:
Setting up your dinosaur-shredded paper sensory bin is simple and fun. There are no rights or wrongs. Be inspired to use what you have on hand to add extra details to the setup.
Place the shredded paper in the shallow storage container or tray. Sprinkle with loose parts and add the dinosaurs.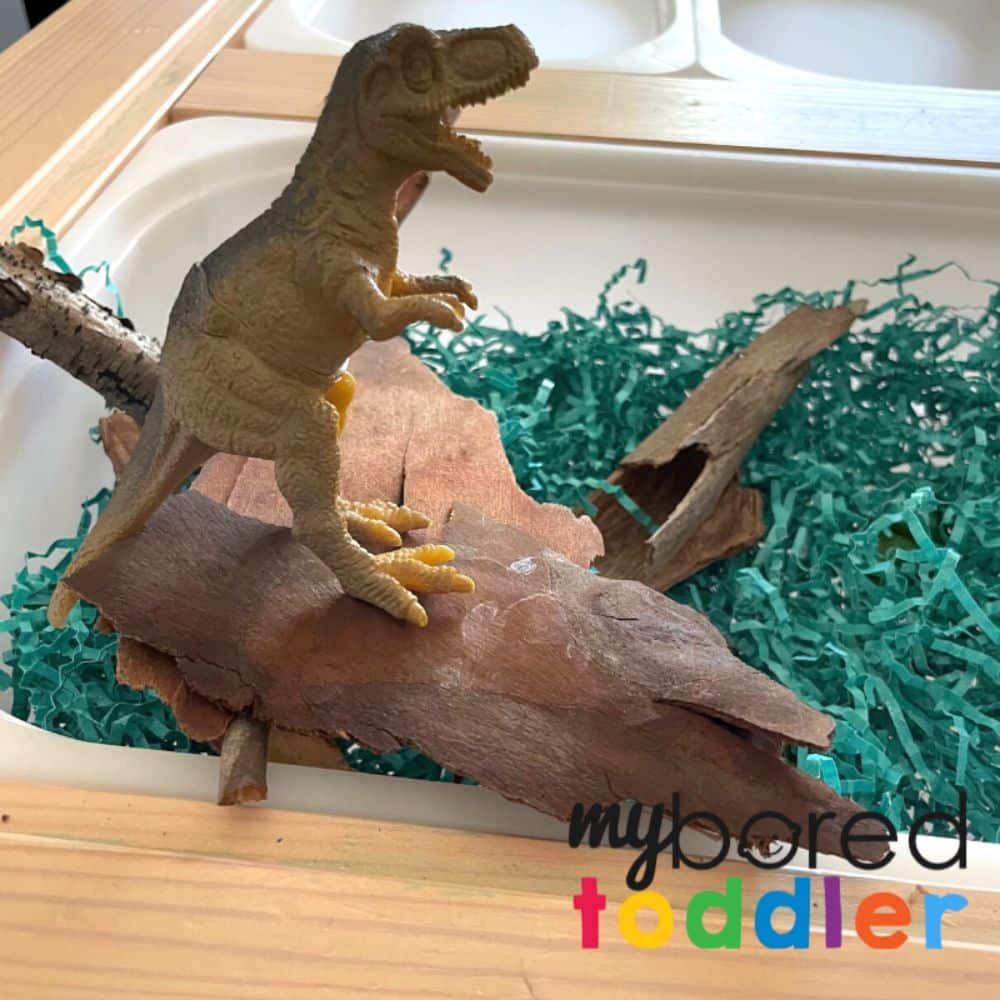 Within minutes your dinosaur-shredded paper sensory bin can be ready to play.
Team up your little sensory small world to extend a dinosaur-themed book or as a calm-down activity after a visit to the museum. A dinosaur-shredded paper sensory bin can spark curiosity and allow your child to role-play and experiment with the loose parts.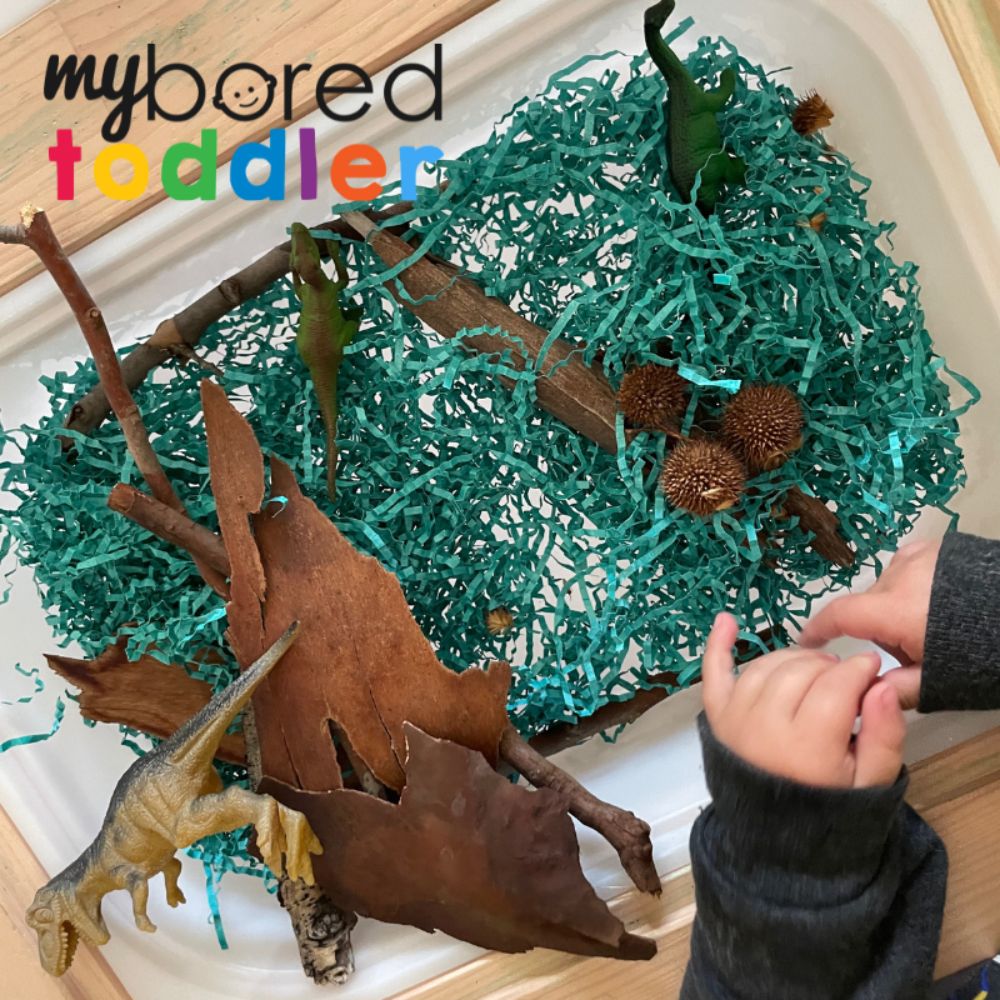 For more fun toddler activity ideas, why not join our Facebook Group or follow us on Instagram – follow @myboredtoddler and use #myboredtoddler.
Follow us for more toddler activity ideas
SOME MORE FUN TODDLER ACTIVITY IDEAS YOU MIGHT ENJOY ARE: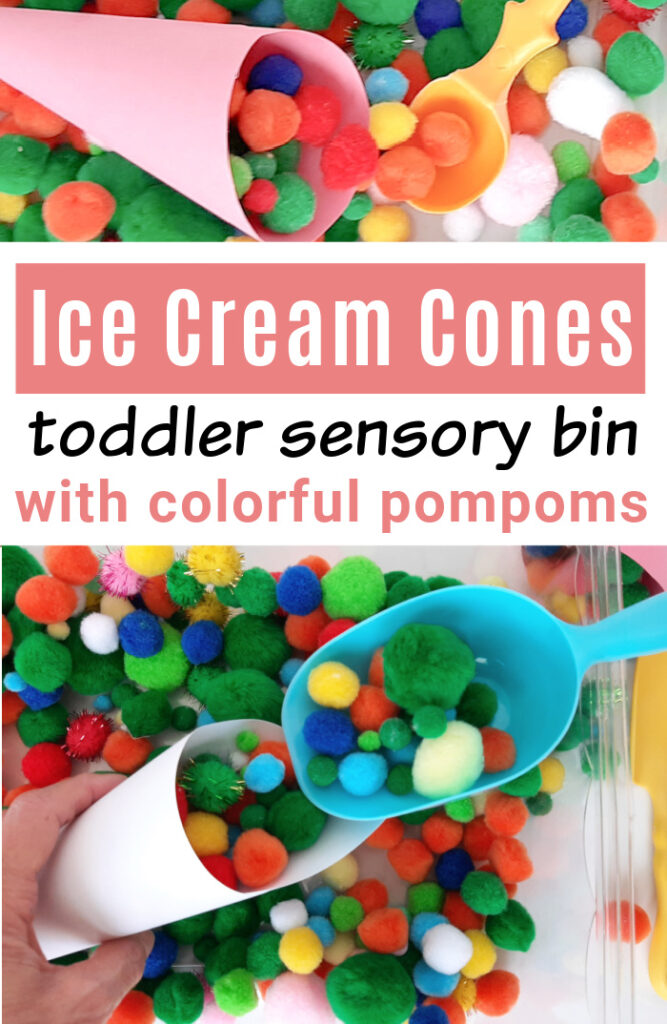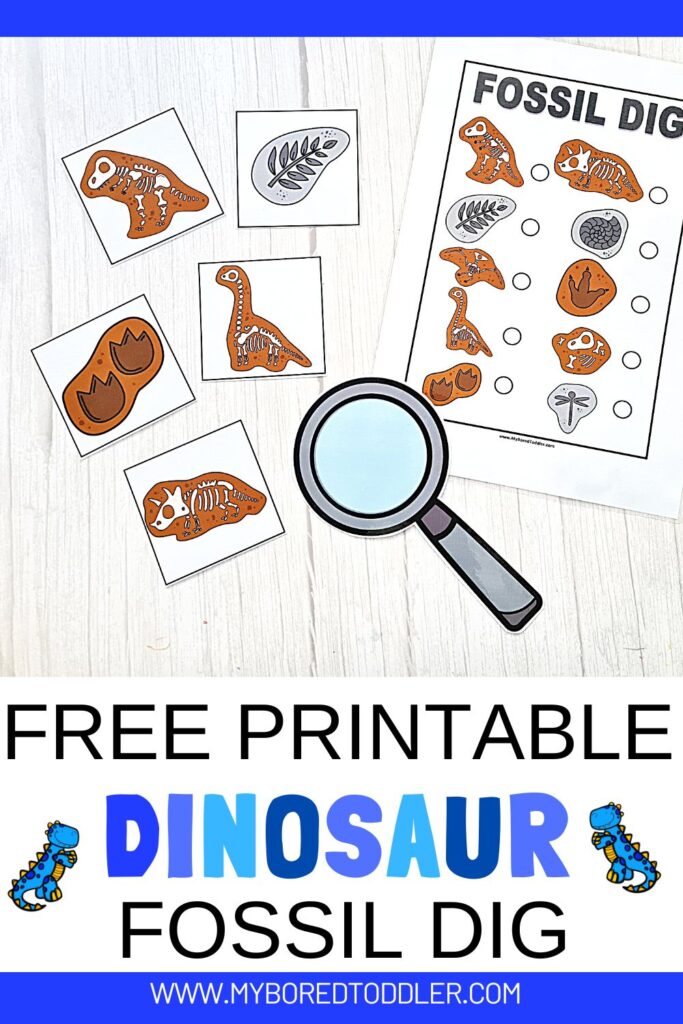 About the Author
Dani is a busy stay-at-home Mum of 3 and an early childhood teacher in training who is passionate about play-based learning throughout early childhood. For educational play ideas that you can do at home and parenting tips visit Play Inspired Mum Check her out on Instagram andFacebook