Bunny puppets are easy to make for awesome pretend play with toddlers. Create these cute bunny characters with basic art supplies such as craft sticks and glue. This is a simple spring-themed craft and activity kids will love.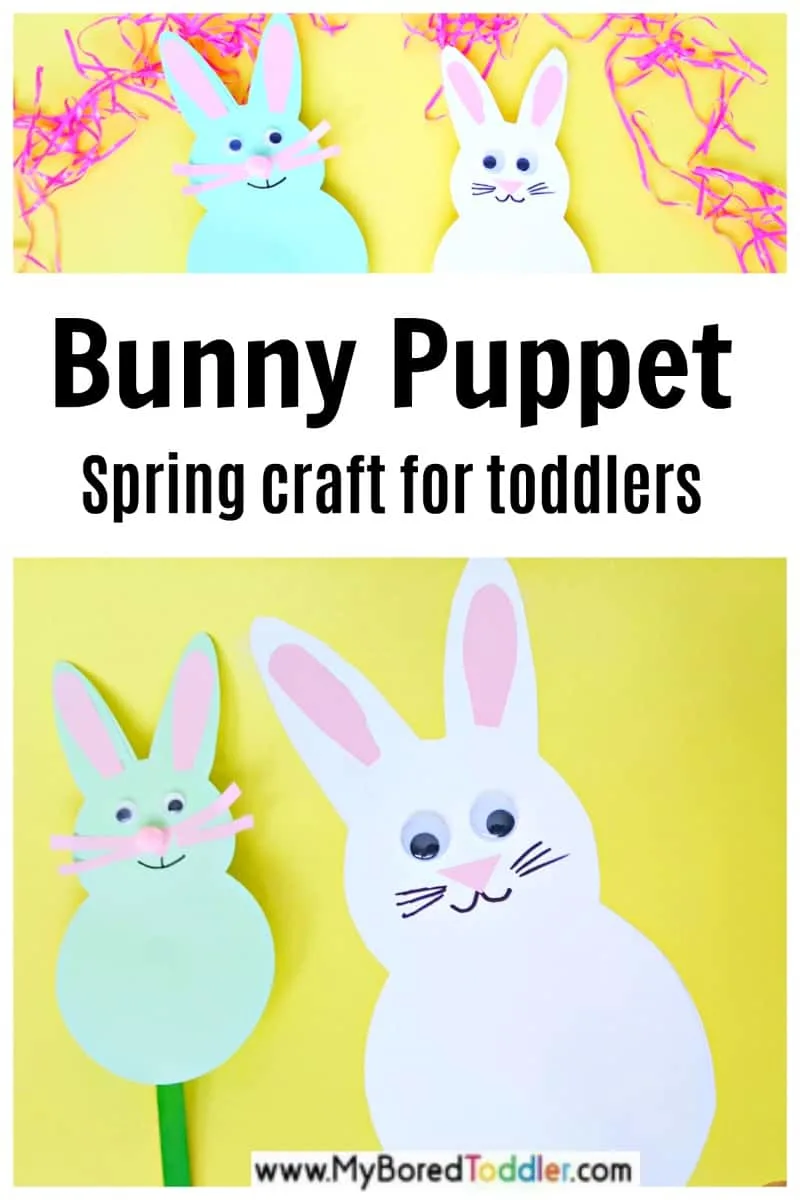 Bunny Puppets Toddler Craft

The spring season provides the perfect opportunity to make bunny puppets with your toddler and of course they're a great Easter craft idea too. This craft is fun to include in your everyday activities – it's simple to make and promotes hands-on creative play.
If you're doing this activity at Easter the book How to Catch the Easter Bunny is a great book that you can get HERE.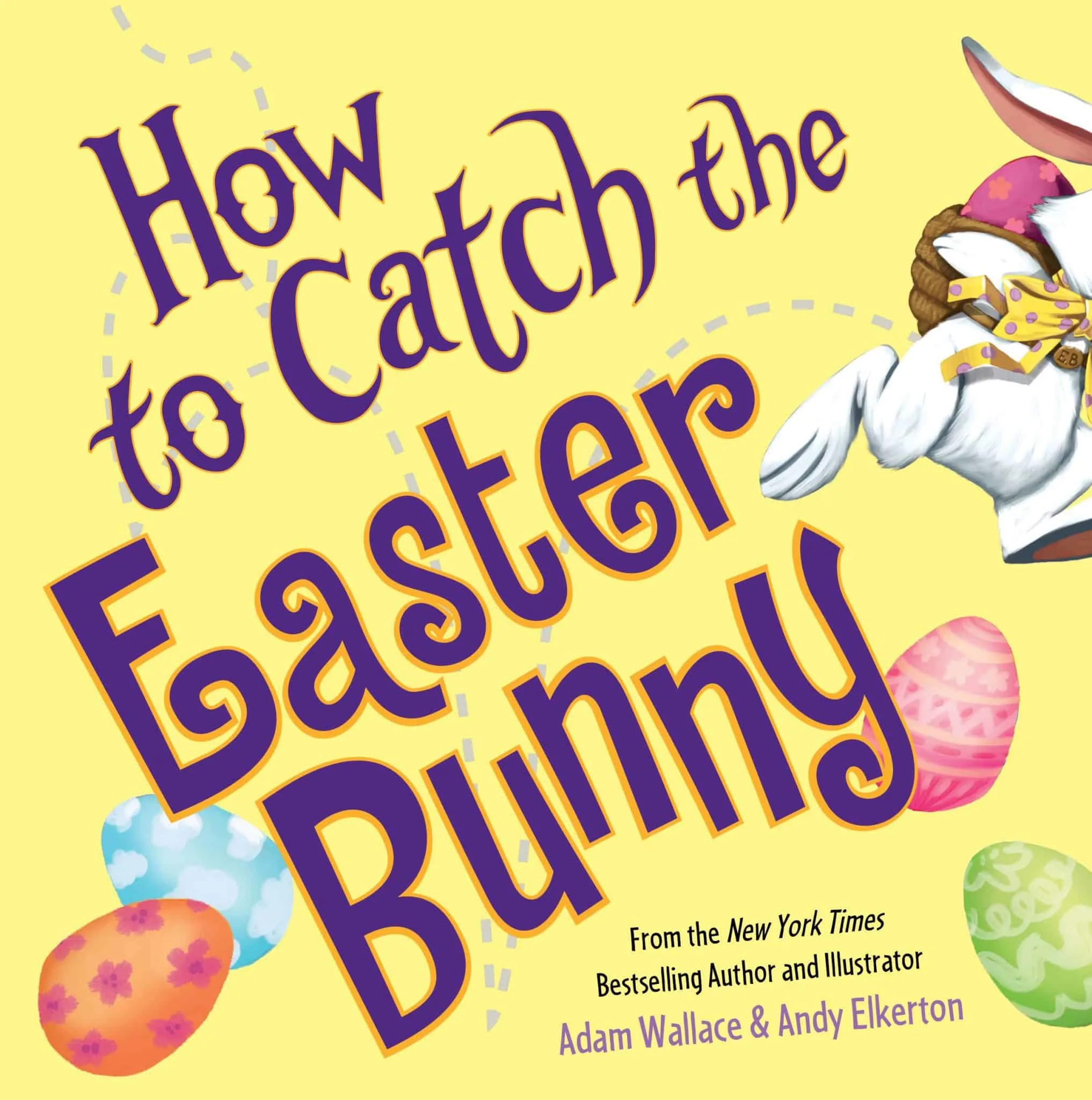 How to make your Bunny Puppets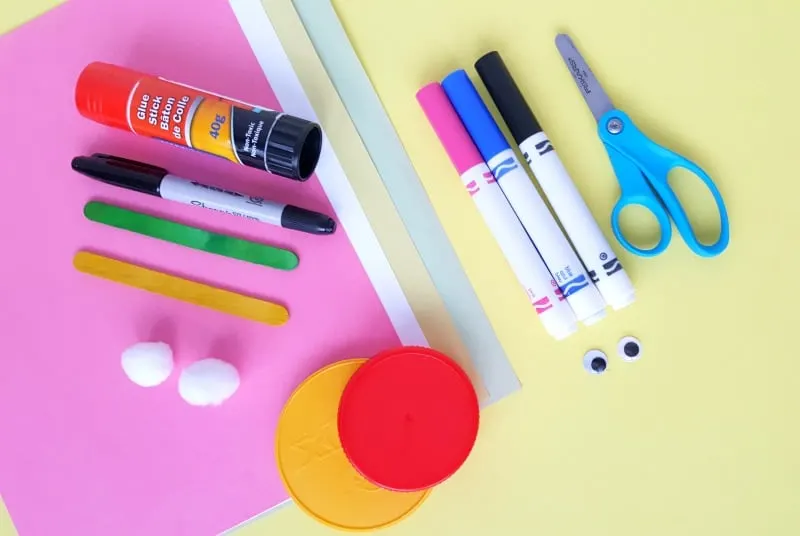 What you need to make your Bunny Puppet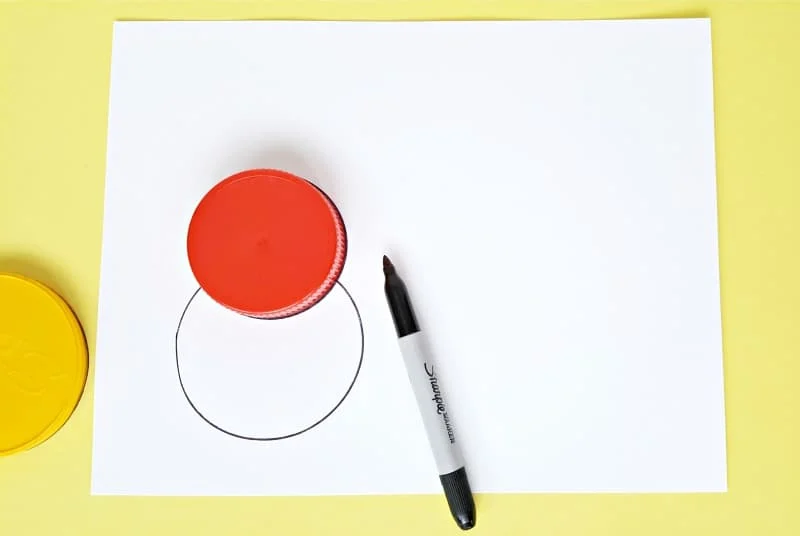 These cute little bunnies were inspired by some paper bunny cut-outs sold in a craft store, but it's easy to make your own template with jar lids.
Trace around one jar lid to make a circle. Trace another jar lid that is slightly smaller and set part way into the larger circle as shown.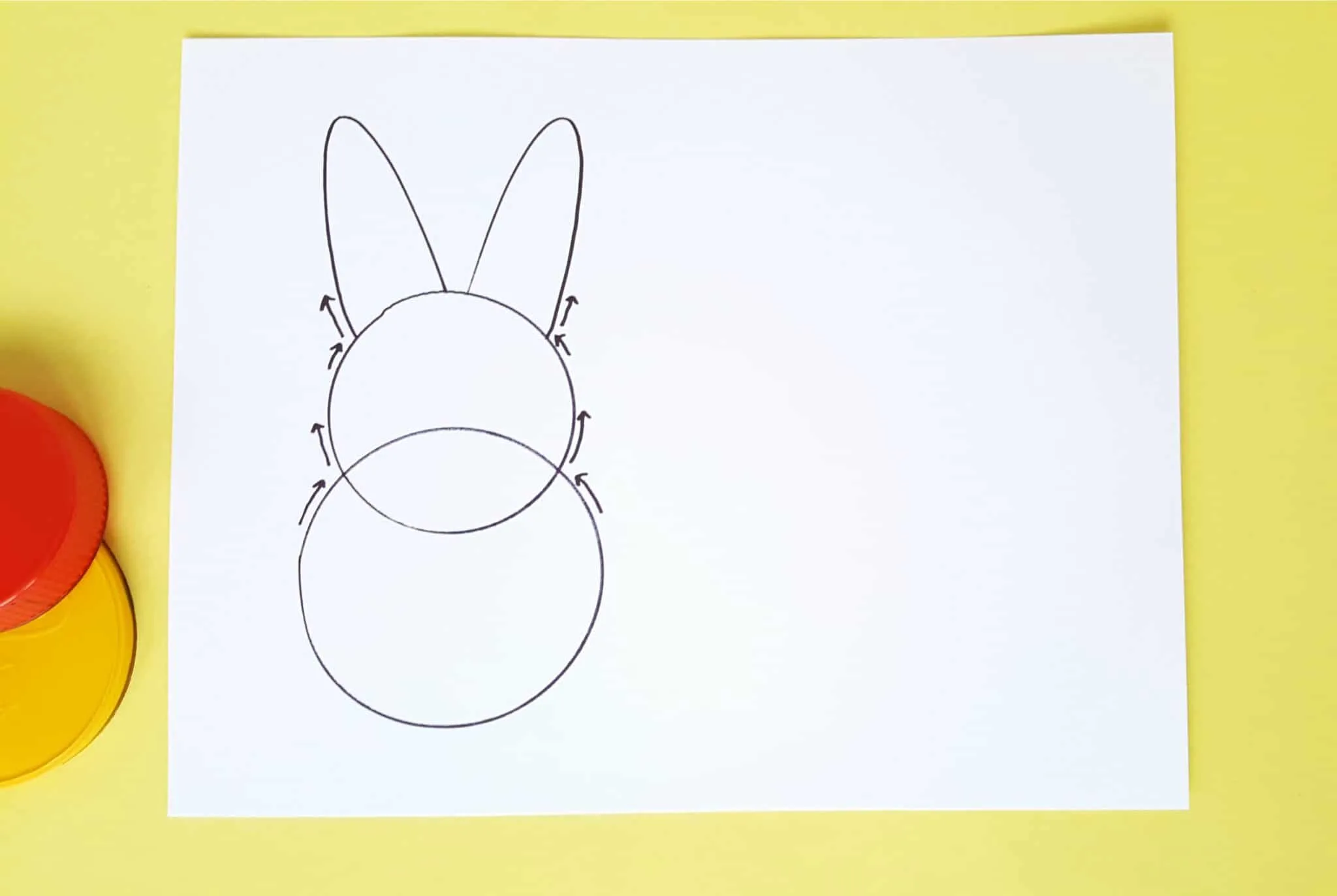 Draw two oval shapes for ears to complete the template.
Cut out the template. Trace the template onto white or colored paper. You'll need two bunny cut-outs to make the puppet. These can be cut from one piece of paper or cardstock.
Older kids can cut out the templates themselves.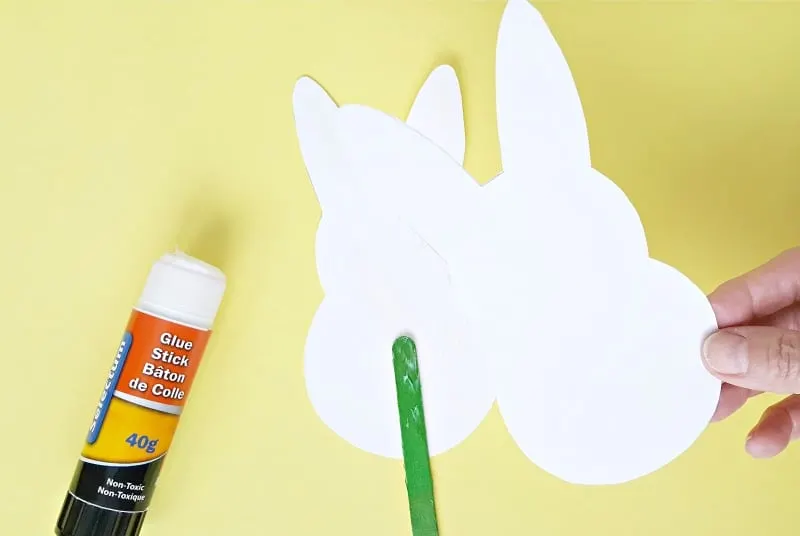 Spread glue over the two bunny templates and part of the craft stick. Place the craft stick between the two bunny shapes and press together.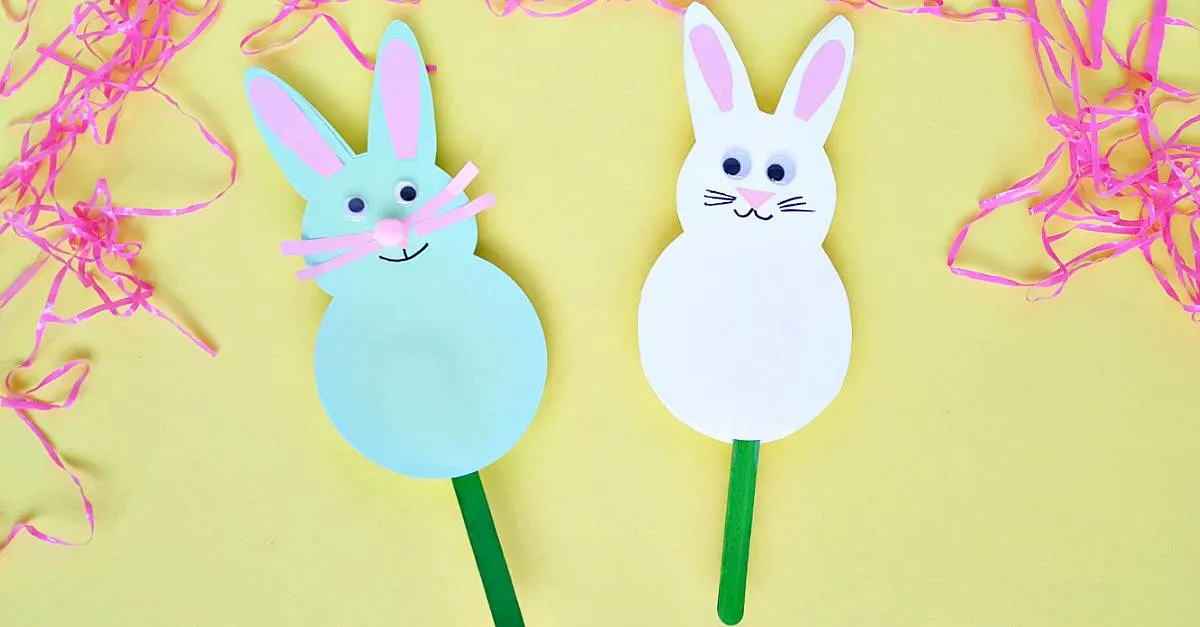 Once you have your cut-outs, the creative fun begins!
Cut out a small oval shape from pink paper for the ears.
Add craft eyes or draw them with a marker. Color in the nose and whiskers with a marker, or glue paper whiskers and a pompom nose to the face.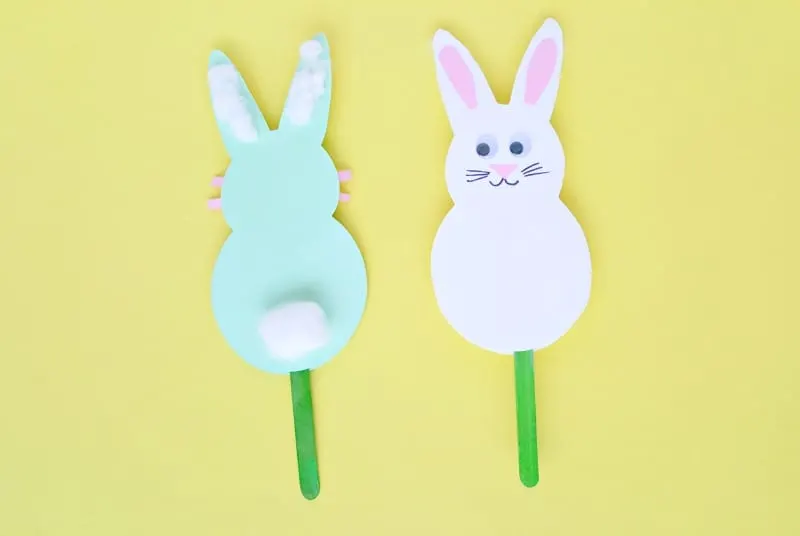 Glue on a cotton puff tail and a bit of fluffy cotton to the ears.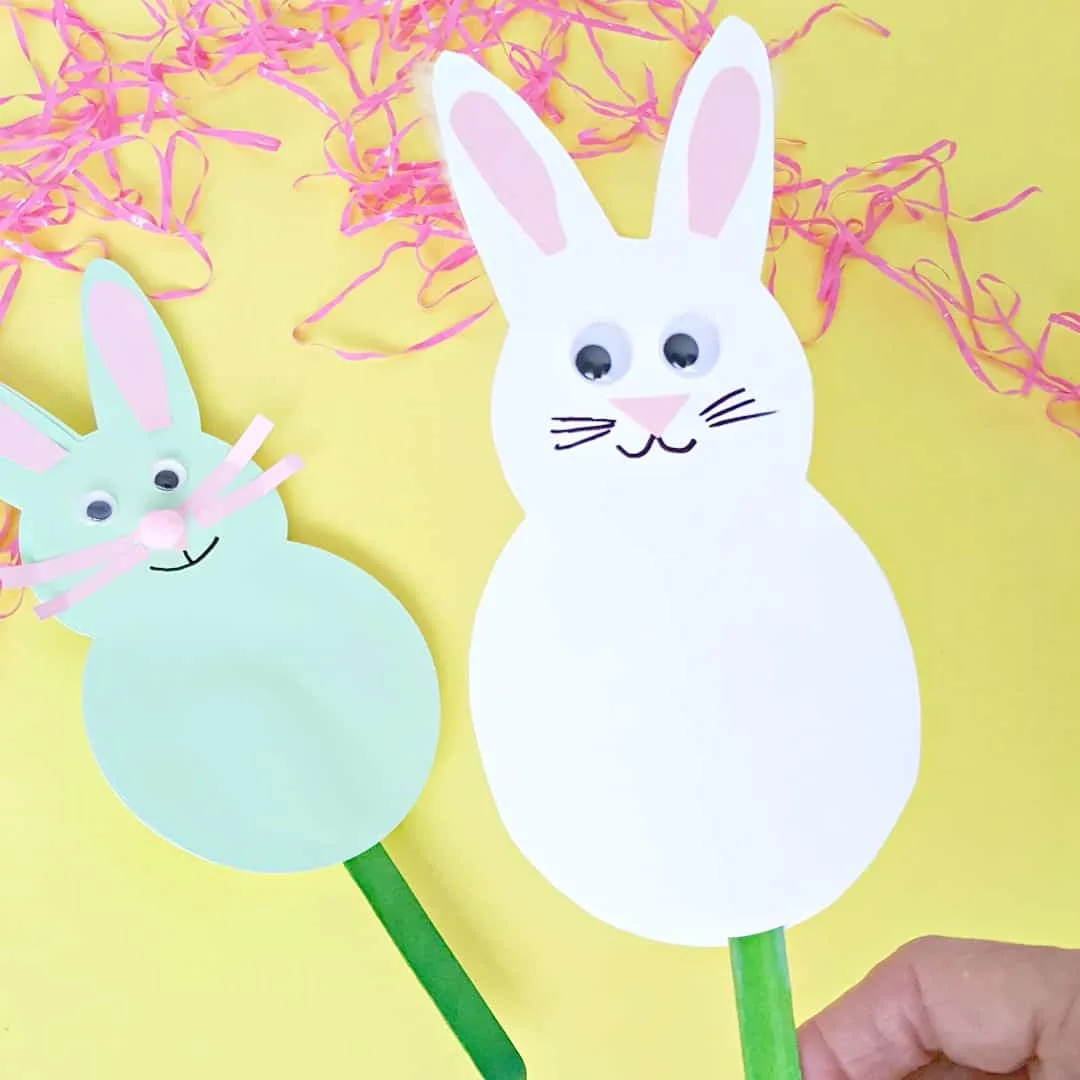 This craft promotes the use of fine motor skills as toddler spread glue and small gems on their puppets. Talk about the colors and shapes as you play.
What color bunny are you making?
Let's glue two eyes to the bunny.
Your bunny has long ears and a fluffy tail.
This fun craft supports fine motor, sensory and creative play with toddlers. The puppets kids make promote fun pretend play - create new stories, or re-tell familiar stories, in puppet shows with your bunny characters.
If you enjoyed this post why not join our Facebook group and connect with other toddler parents sharing activity ideas. Join HERE.
Some more fun toddler activities you might enjoy are: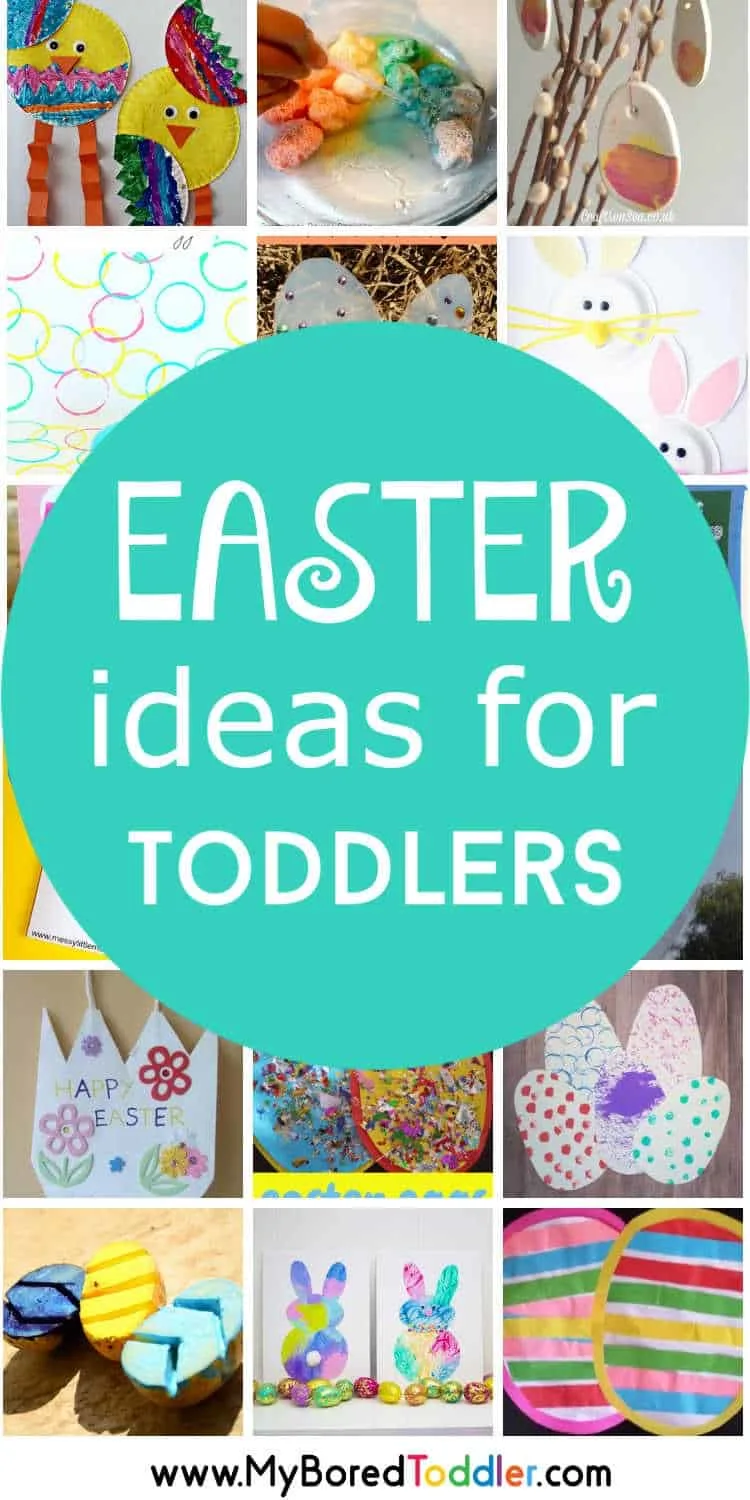 Spring Crafts & Activities for Toddlers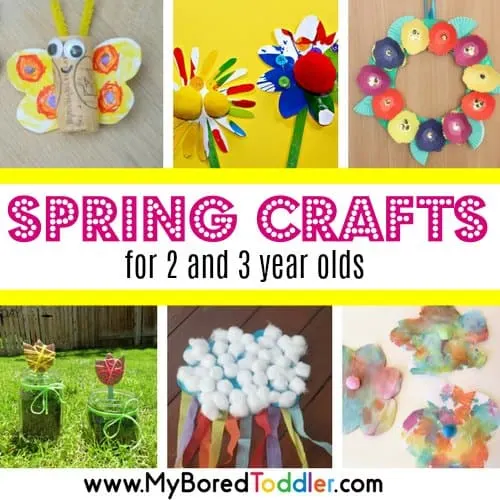 If you enjoyed this post why not PIN IT to Pinterest.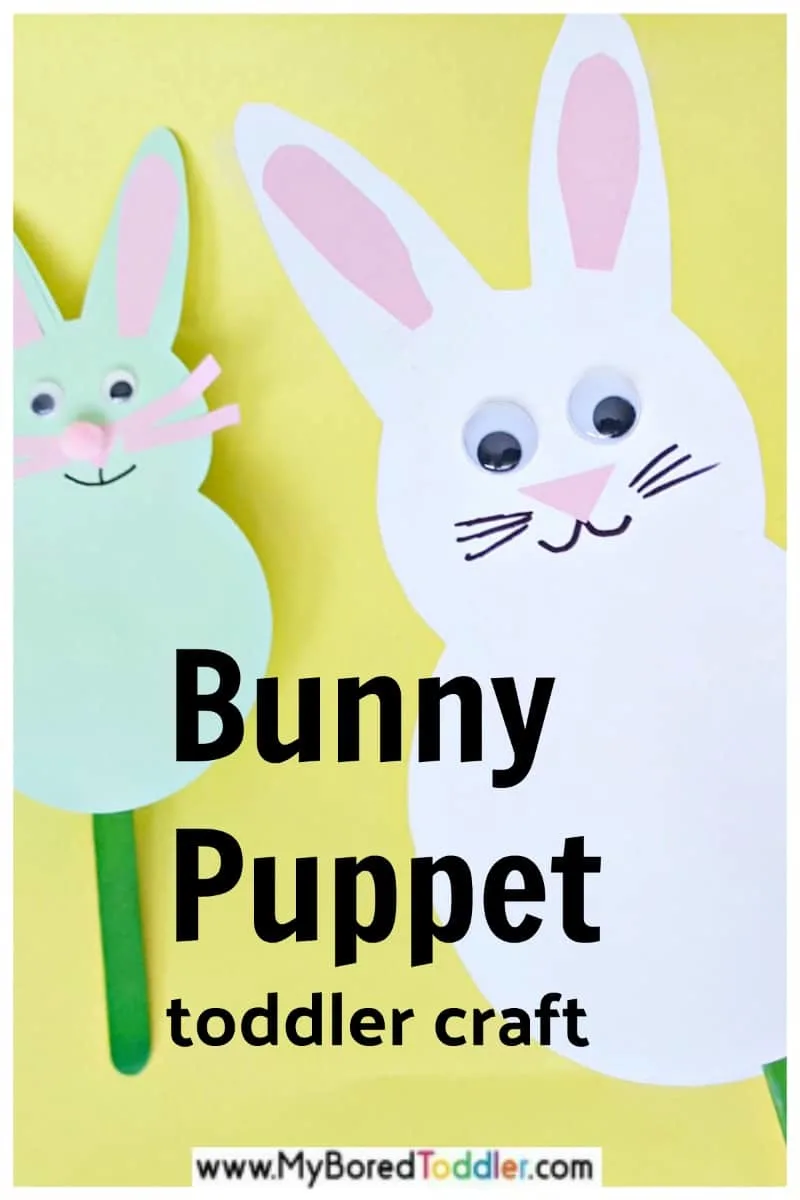 About the Author
Heather is a former preschool teacher and founder of preschooltoolkit.com, a website providing early learning resources for teachers and parents. She focuses on creating fun crafts and activities that engage developmental skills while promoting hands-on learning through play. Follow her on Facebook, Pinterest, Twitter, Instagram