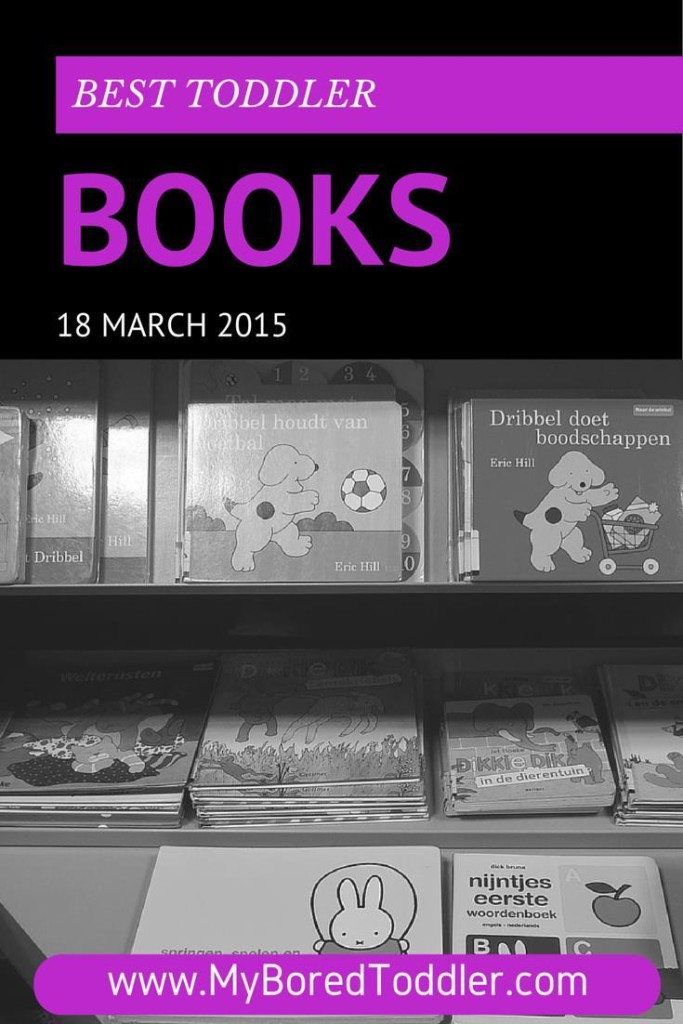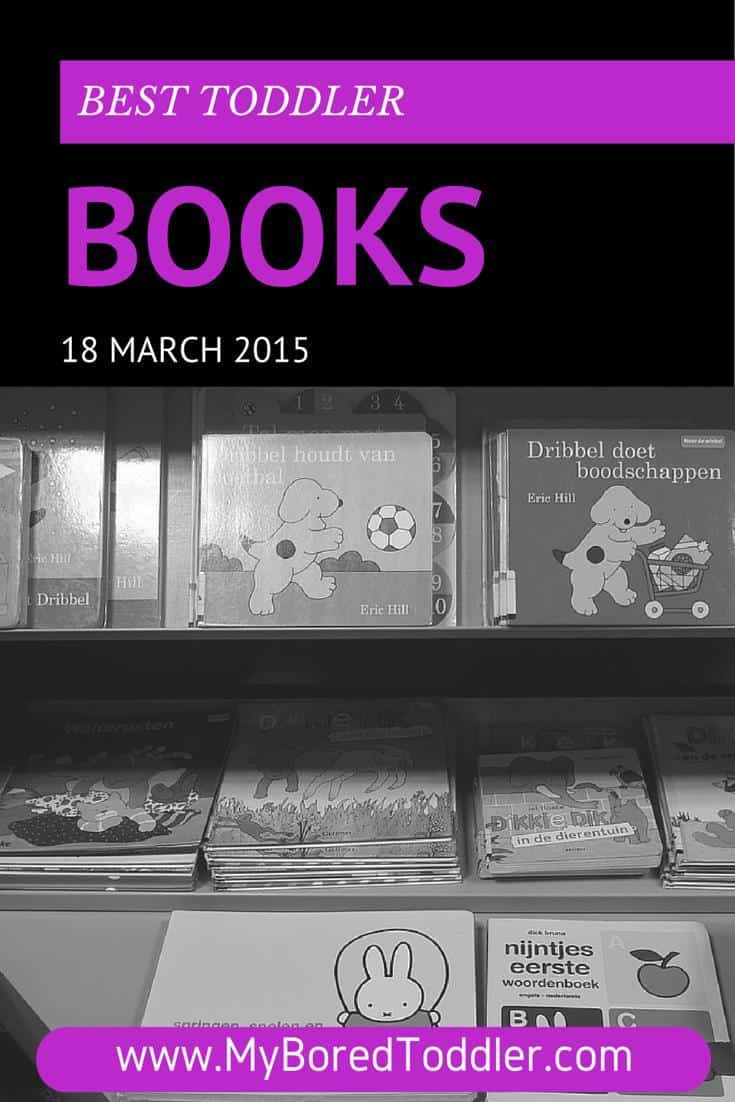 When it come to books for toddlers, this is where I could go a little crazy with the credit card. I'm not normally a big spender, but I could quite easily spend a LOT in a bookshop if I had the chance. There are so many great toddler books out there that I've decided to share a few of my favorites each week. These won't necessarily be the big name toddler books (Hungry Caterpillar anyone?) as those are so well known, but rather I'll be focusing on some lesser known books and authors, and books that we stumble upon during the week and love.
This week I am going to share the best toddler books that we borrowed from our local library last week. We always come home with about 20 books (I let the kids pick most of them and add a few that I think look interesting - it's hit and miss!), and there are always a few that they read over and over again. This week their favorite books were:
1. I Spy - First Opposites by Jeannette Rowe

This book is part of a series of I Spy books, which are all books where the reader has to find a list of items on each double page. A bit like an educational version of 'Where's Wally'. The difference with this book is that the pictures focus on opposites. On one page some of the items to find include a sitting fox and a standing fox, a small deer and a big deer and a low goat and a high goat. We have spent a lot of time this week looking at this book and it excellent for increasing vocabulary. It is all picture based, so great for toddlers of any age.
We actually borrowed another I Spy book from the library last week and we loved that one too.
2. It Takes Two to T'wit T'woo by Paula Wright

I'm in love with this book! It is such a sweet story about a lonely owl looking for someone to love. I have to confess that I only recently learned that female owls say "T'wit" and male owls say "T'woo" and that is exactly what this story is about. The book focuses on a little owl looking for an owl who can "T'woo" to go with her "T'wit". It's a super cute story and one everyone will love.
3. Underwater Doggies 1,2,3 by Seth Casteel

I've loved Seth Casteel's photography books for years now, but wasn't aware that he had made children's books as well. Underwater Doggies 1,2,3 is a board book featuring cute photos of underwater dogs, with a counting spin on it. My one year old thinks this book is hilarious. She points and giggles her way through the book and absolutely loves it. I'm pretty sure I'll have to go and buy this one as she won't be happy if we have to return it.
4. Five Tumbling Tigers by Debbie Tarbett

Five Tumbling Tigers has a button which roars along with the story. It is a simple story which focuses on 5 tigers. One tumbles away and then there were 4 ... A great backwards counting book with a fun little story.
5. The Wonky Donkey by Craig Smith

If you haven't heard of the Wonky Donkey you really need to get hold of a copy - with the CD! This is a very funny kids book that has an accompanying song, all about a very wonky donkey. This book has won a lot of awards, and once you read it you'll see why. Be prepared to hear the song over and over again!
Do you have a book that your toddler loves? Let me know in the comments below as we're always on the look out for new books.
You might also like to check out some of our audio book recommendations. Check back next week when we will share 5 more toddler books that we're loving.
This post has been shared on: