This paper plate fishbowl craft is a great easy toddler craft idea.
'Mum, I would like a pet fish', she said. Luckily for me, and any fish that would have otherwise joined our family, we had plenty of paper plates and a fresh pot of paint waiting to be opened! This paper plate fishbowl craft is a great way to fill in some time, get creative, and apparently deflect getting an actual pet fish.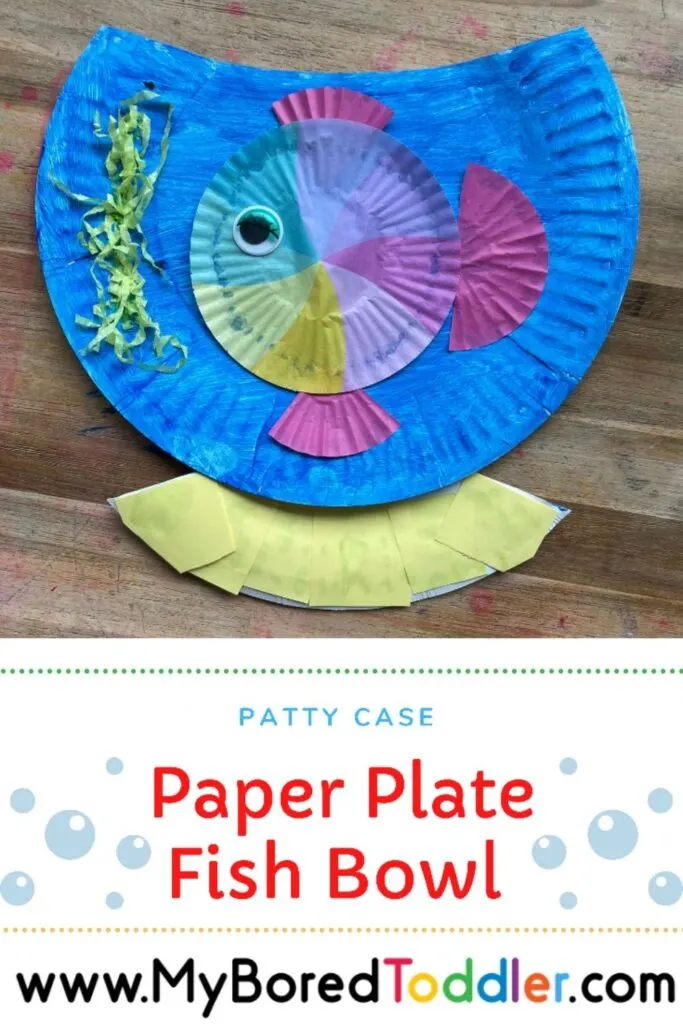 Paper Plate Fishbowl
Paper plate crafts are always a hit. My kids see me reaching for them at the store and rather than question which event they are going to be used for, they always ask what we are going to turn them into. They are just so versatile!
I love fish, I really do however another pet one isn't really what I would like at the moment. When little Miss asked for one after reading about the adventures of a certain cat wearing a hat on a rainy day (any guesses which book?) a fishbowl craft was a must-do. What better thing to create than a paper plate fishbowl?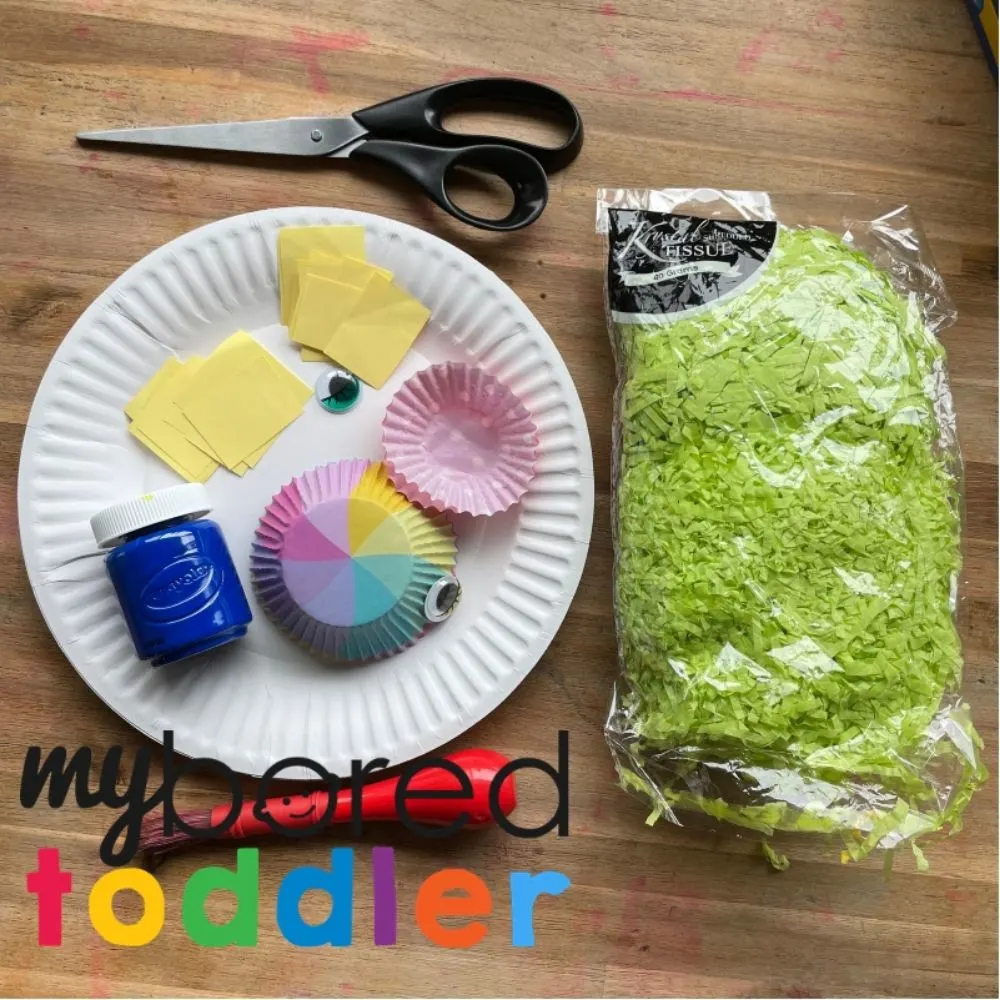 What you need to make a paper plate fishbowl:
We used sparkly glue to add a bit of shimmer to our day, just because. Any PVA glue or even just a good old glue stick will do the job for this craft idea. If you don't have any patty cases, cut-out paper circles will hit the spot just as well!
Remember, chunky paint brushes for developing young hands!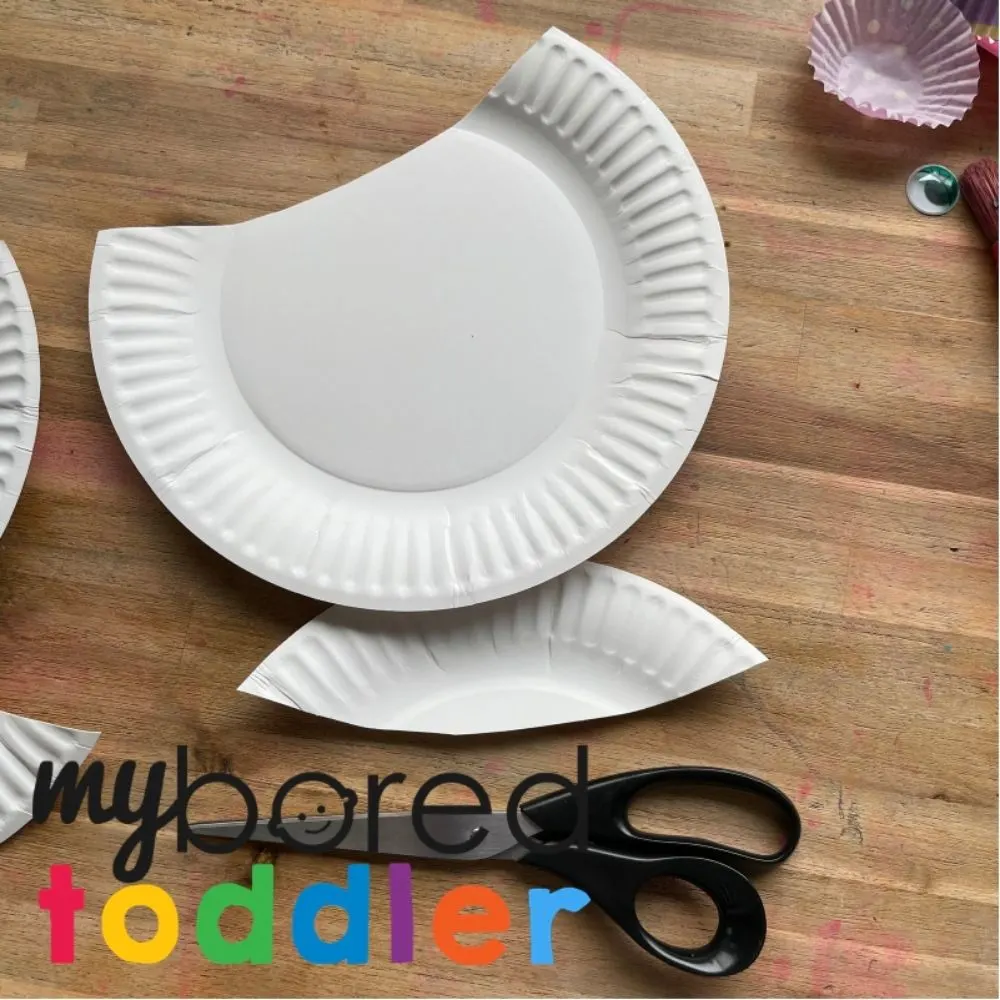 How to Make a Paper Plate Fishbowl:
Create a stand for your fishbowl by cutting the top quarter of your paper plate. You can either make the cut straight or slightly bowed. This is an opportunity for your toddler to personalize their bowl; get them to choose! Perfect for developing vocabulary too.
Secure the base to the 'bowl' using tape.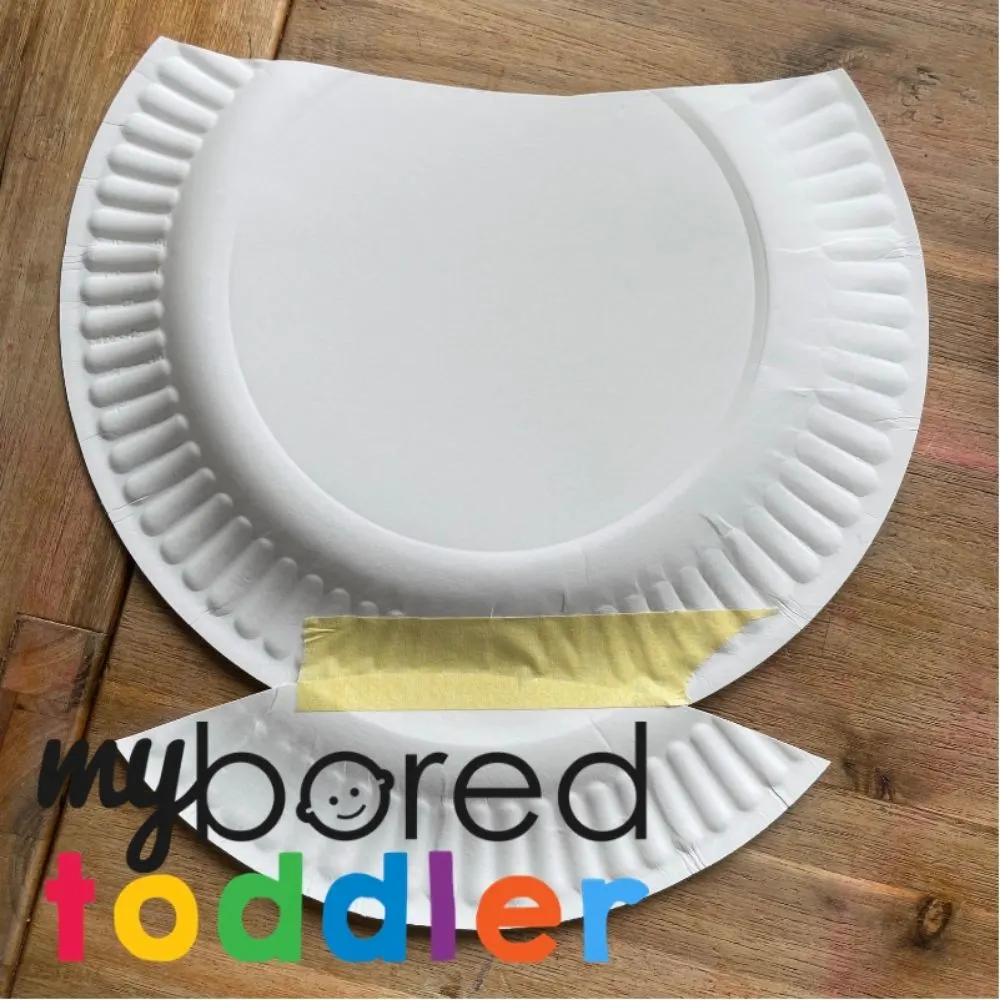 Add some colour to the bowl using the paint and brush. We decided on blue to replicate water in the ocean. What setting is your toddler going to create?
Cut the paper for the base into pieces. Apply glue to the base and then stick the paper pieces to it. This is a great way to bring shapes into conversations. Are you using squares, circles, or rectangles? How many sides do the shapes have? Where else has your toddler seen this shape?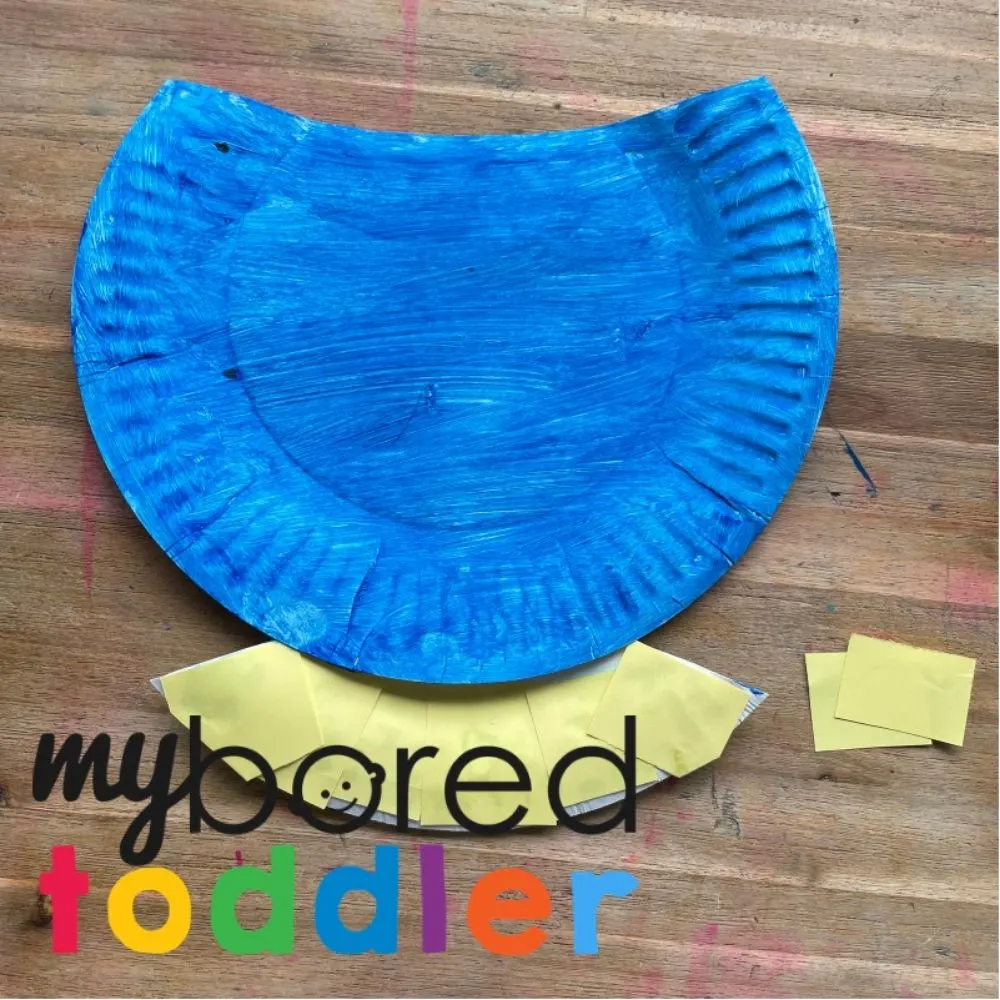 The large patty case is used for the fish's body. Using the glue, stick it in the middle of the plate. Keep in mind the fins... they need to fit in the bowl too!
Cut the smaller patty case in half, then one of the halves in half. You should be left with one-half piece and two-quarter pieces. Use the half to create a tail for your fish, then the quarters to create the fins.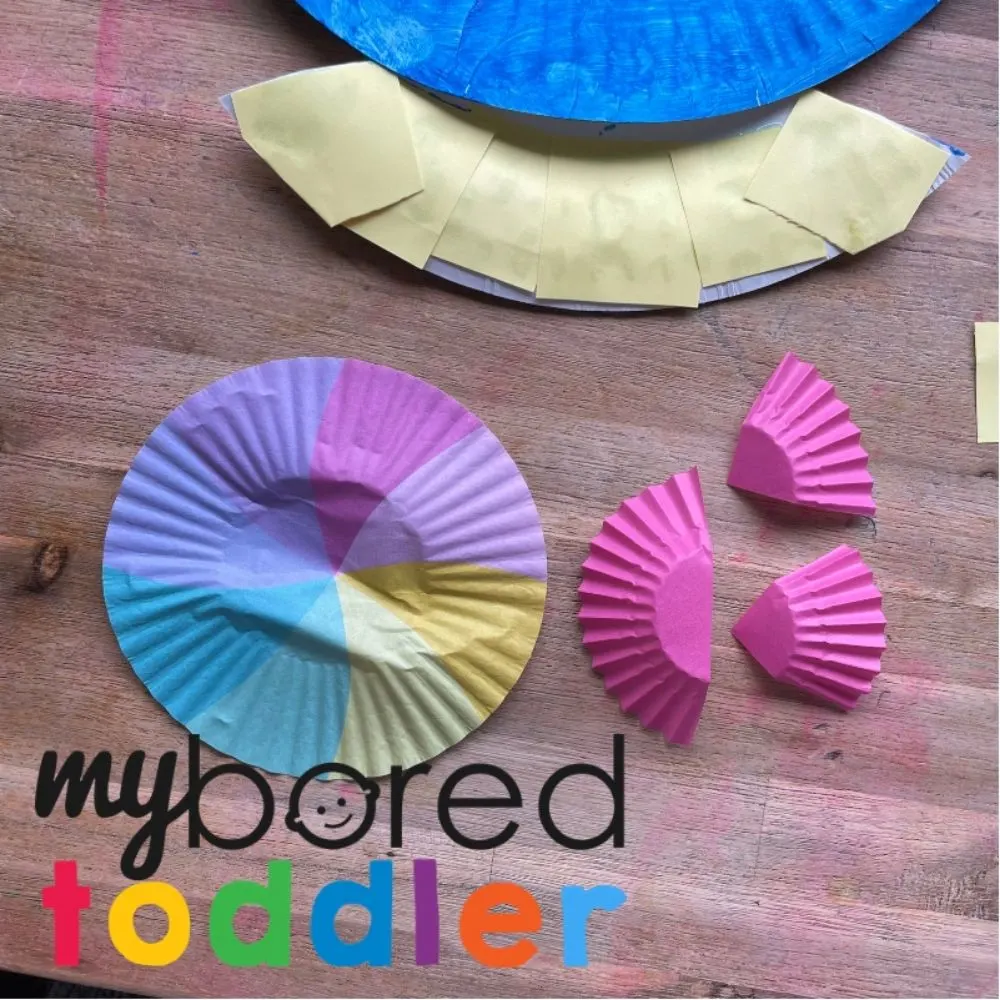 A drop of glue to secure the eye in place and a streak to secure the seaweed.
Your paper plate fishbowl craft is complete!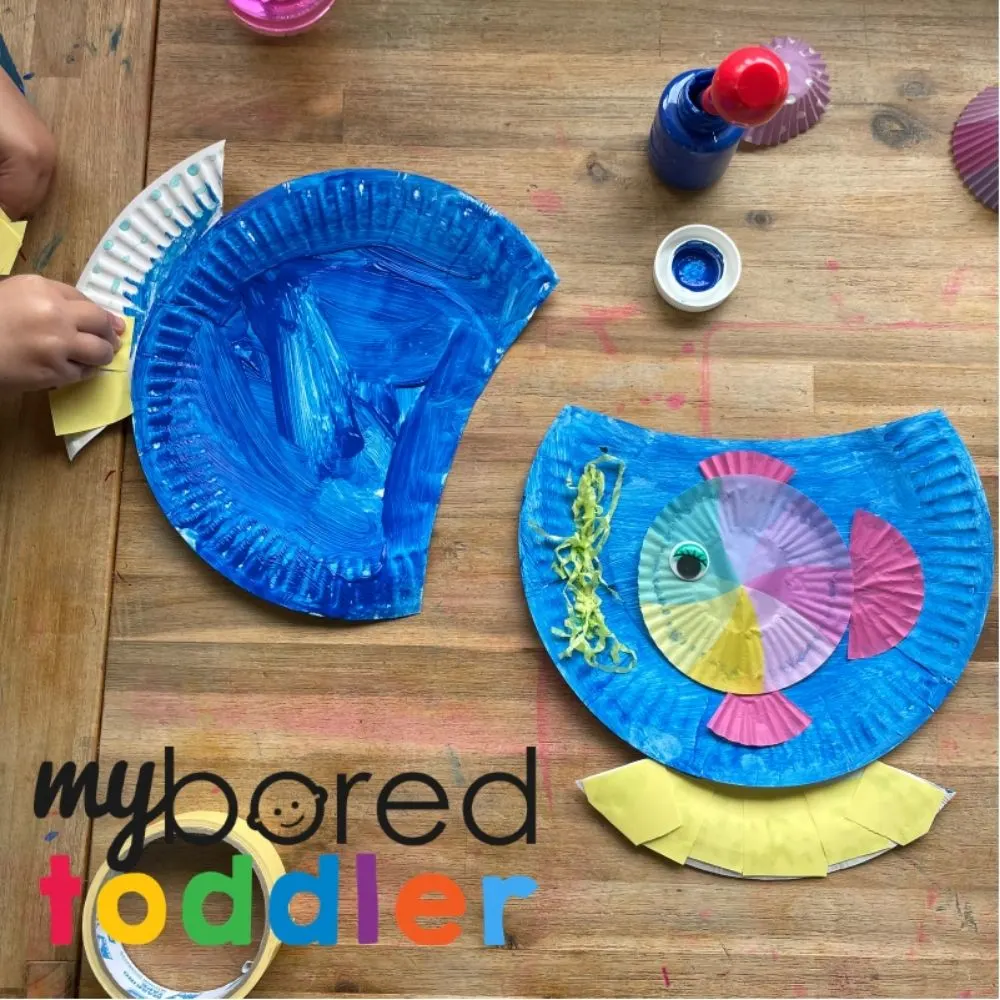 This paper plate craft idea is super easy, versatile, and effective. It's a great one to bring out for the older kids to do too! You can use what you have around the house to create your very own Paper Plate Fishbowl, and potentially avoid getting a real one for at least a while!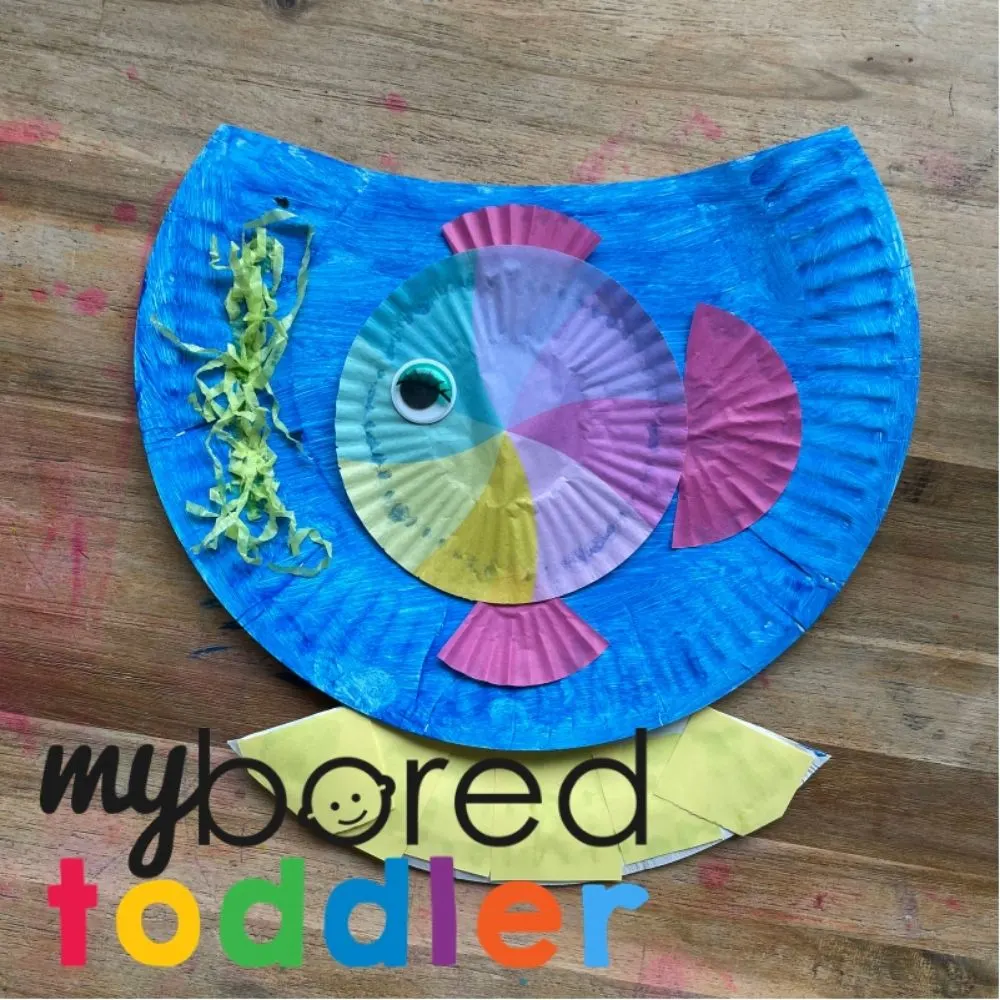 For more fun toddler activity ideas why not join our Facebook Group or follow us on Instagram – follow @myboredtoddler and use #myboredtoddler.
SOME MORE FUN TODDLER ACTIVITY IDEAS YOU MIGHT ENJOY ARE: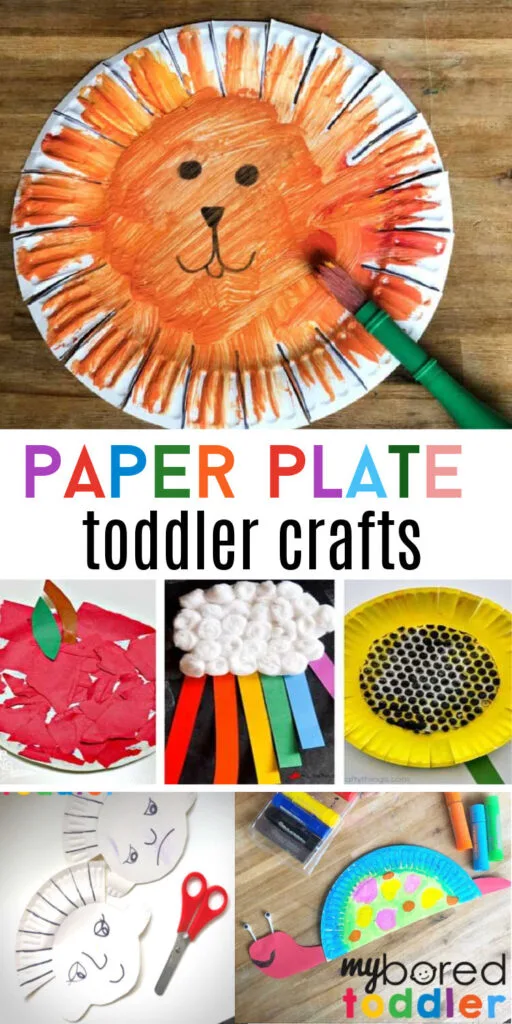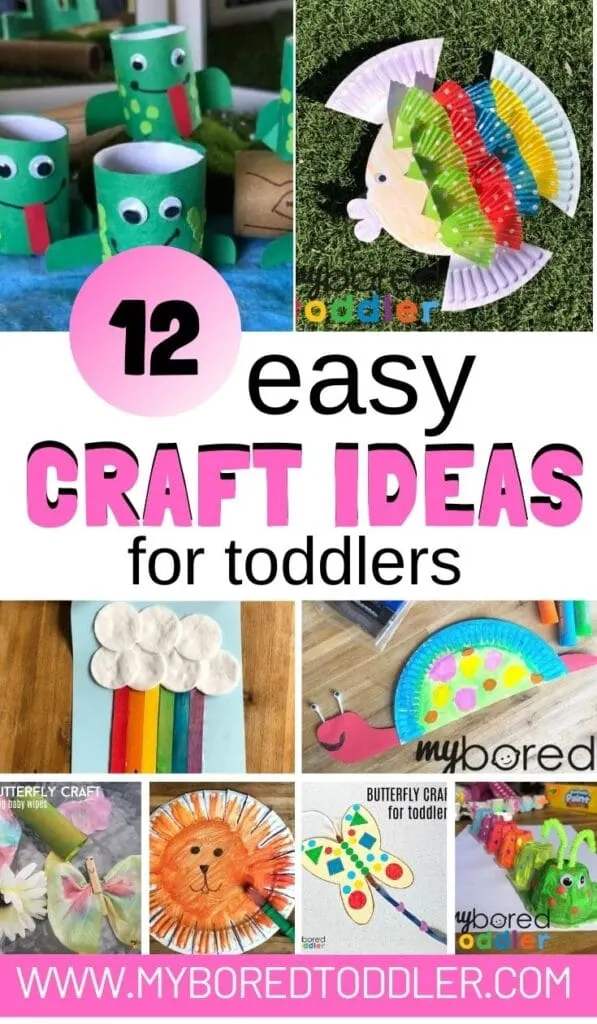 About the Author
Dani is a busy stay-at-home Mum of 3 and an early childhood teacher in training who is passionate about play-based learning throughout early childhood. For educational play ideas that you can do at home and parenting tips visit Play Inspired Mum Check her out on Instagram andFacebook