Thank you for joining in our 5 day Halloween Craft Challenge for Toddlers! If you haven't already signed up you can do that HERE
Here is what you need for the free 5 day Halloween Craft Challenge.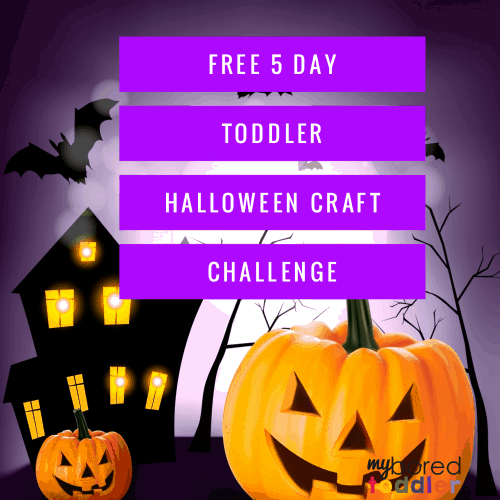 The purpose of this challenge is to encourage you to get crafty with your toddler! The crafts will be SIMPLE and INEXPENSIVE, I promise.
One of the reasons I created these kinds of challenges is that the feedback I was receiving was that all of the fancy Pinterest activities were great, but what people really wanted were easy activities that they could do with little planning.
We will be completing this challenge as a group (make sure you are in our FREE Facebook Group and following along on Instagram)
We will start our Challenge tomorrow and you will receive an email each day with the new activity.
To ensure you have enough time to get ready, I've put together a list of everything you will need. If you're an Amazon shopper you can find the entire list HERE in my Amazon store to make for easier shopping.
What you will need for the 5-day challenge
If you have any questions just shout out in our Facebook Group.
In the meantime, you can find a huge collection of Halloween activities HERE. If you're still focusing on FALL - they're all HERE and our Spring Activities can be found HERE.