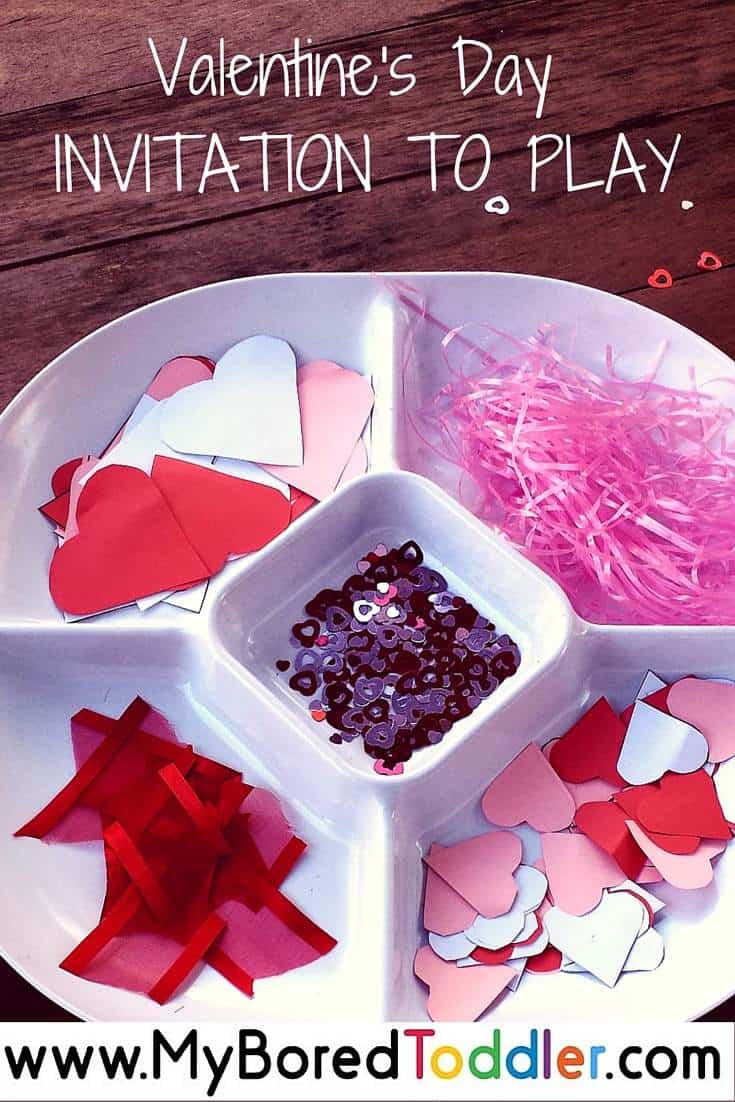 *This post contains affiliate links.
There are so many great Valentine's Day crafts and activities for toddlers, however sometimes it is fun to put out an invitation to play and see what they come up with on their own. I love the idea of these as it allows your toddler's creativity to shine through (my daughter once turned a very Christmas themed invitation to play into a dinosaur adventure!).
For this activity we used:
Red Ribbon cut into small pieces
Heart shaped cut out pieces of construction paper
Pink string
Anything pink and red or with hearts on it will work well!

This is how ours turned out: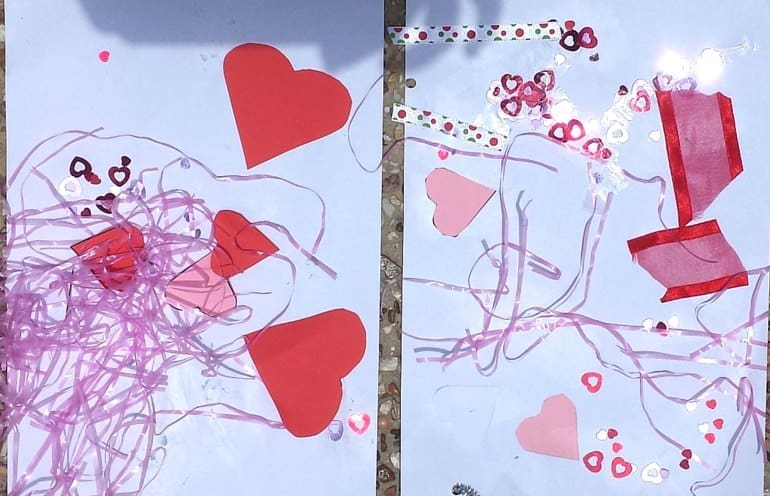 If you want to keep your toddler busy makes sure you subscribe to our weekly newsletter and follow us on Facebook, Twitter, Instagram and Pinterest.