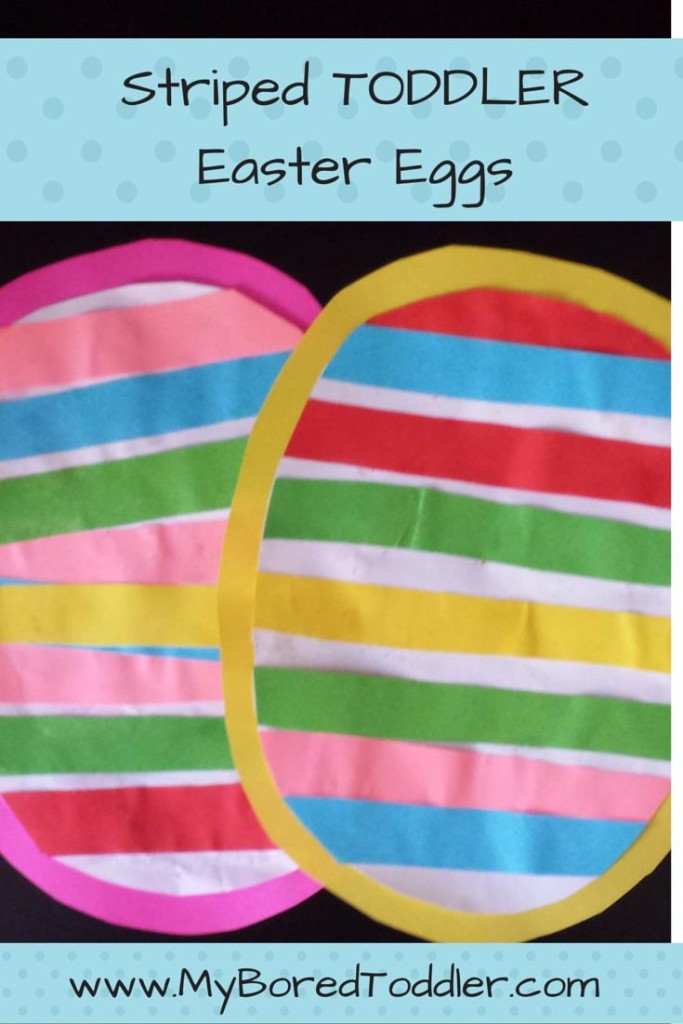 This toddler Easter craft is really simple to do. With a bit of preparation (cutting out all the pieces) your toddler can do most of this on their own. For this activity I cut the strips all to one long size, and trim them later – much easier than trying to get your toddler to place them in the right spot! You can always stick these onto some cardboard to make cute Easter cards.
What do you need: 
– White paper or cardboard – 1 sheet – Colored paper or cardboard – 1 sheet – colored paper cut into strips – glue
What to do: 
1. Cut out an oval egg shape from the colored card or paper. 2. Cut out strips of colored paper. You can make these any size – ours were about 2cm wide 3. Place glue over the entire egg shape (this is much easier than having them put it on each piece). Older toddlers can do this part themselves. 4. Stick the strips of paper on the egg. If you do the first one, they should be able to do the rest themselves.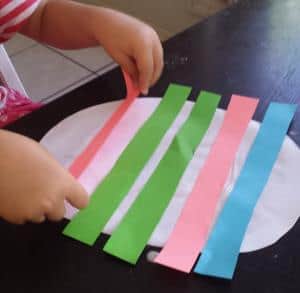 5. Cut out around the egg to get rid of all of the excess paper.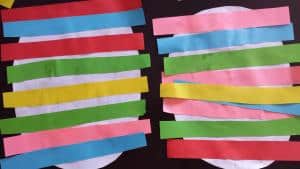 6. Glue onto another sheet of paper. 7. Cut out around the egg leaving a 1-2cm border.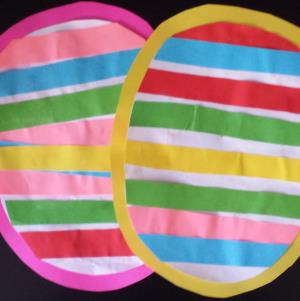 If you are looking for some more Easter activities you might like our Toddler Easter Biscuits and Easy Toddler Easter Egg craft. This post has been shared on: