This week we have been reviewing two new apps from Clapenjoy - Toddler Games for 2 Year Olds and Coloring Games for Kids 2-4.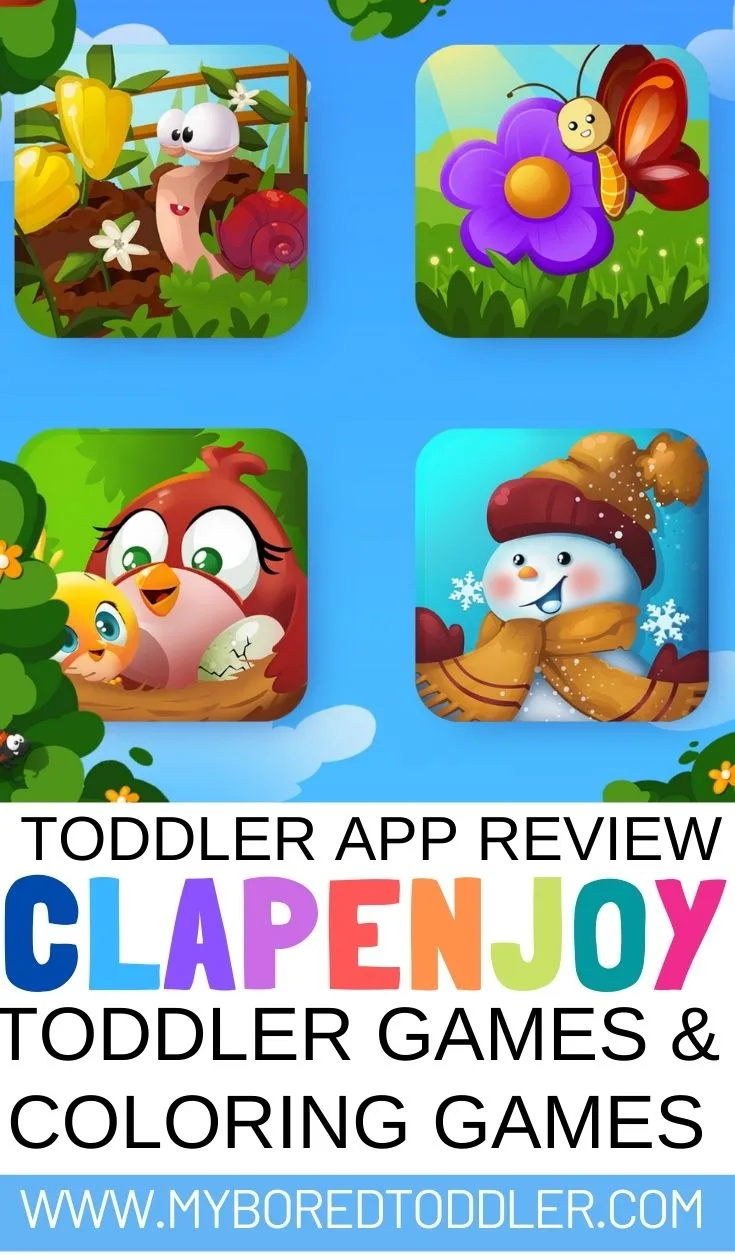 A frequently asked question in our toddler Facebook group is about age-appropriate apps for toddlers.
The amount of apps in the app stores is overwhelming and so many of them are just terrible! I've spent lots of time testing them out (so that you don't have to) and this week I am recommending these new apps from Clapenjoy.
These apps have a free version that allows you to test out the features and games included. I do like apps that offer this (without ads too which is a bonus!) as it allows you to get a feel for the app before making a purchase. You can also play offline which is a huge help especially if you are wanting to use the app while traveling.
If you've read some of my other app reviews you'll know that when it comes to toddler apps I do recommend purchasing some quality ad-free apps as the free apps are generally full of intrusive ads that's toddlers easily click on. We tested out the paid version of this app and it is one that I would recommend for toddlers.
You have the option of buying individual add ons for these apps or paying a one off fee to unlcok everything, which is what I would recommend.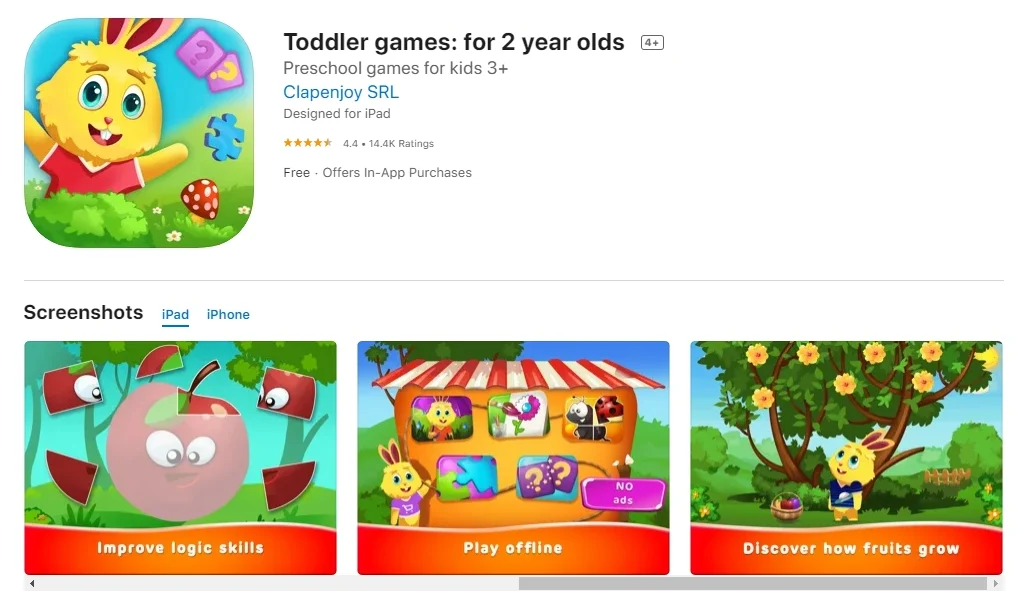 Features of this app include:
Logic Games
Puzzles
Science & exploring Nature
Memory Games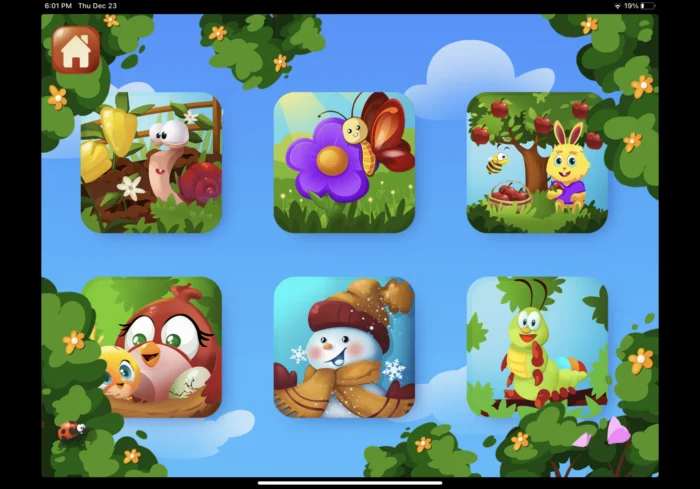 There are a variety of different games to play in this app and they are all simple enough for toddlers to access and use on their own. You can toggle on or off the voiceover and music too.
The games are simple, interactive and fun!

There's an emphasis on learning about nature in a fun way - this game was a hit!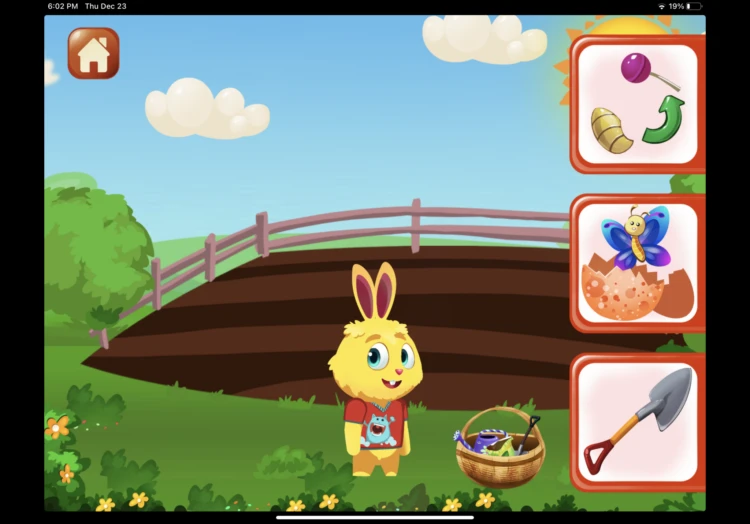 Explore gardening with this fun game too.
We reviewed this app with toddlers aged 2 and 3 and they both enjoyed them and were easily able to use them (with adult supervision as is always recommended with toddlers and technology).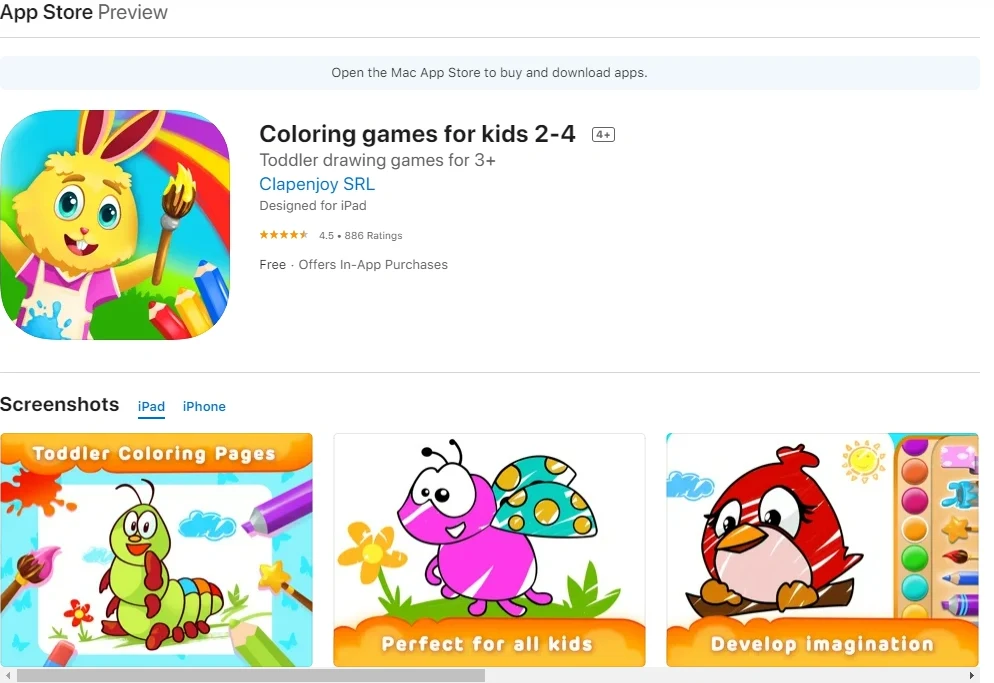 Features of this app include:
Lots of great images to color in
Easy pictures with bigger coloring spaces for little toddler fingers!
Easy to use different brush strokes and paint fill options
If you have tried some other painting/coloring apps (especially some of the free ones) you'll know that some are not that easy to use and have LOTS of ads covering them up as they color. These ones are easy to use, add free (even in the free version) and there are lots of great new pictures to unlock in the paid version.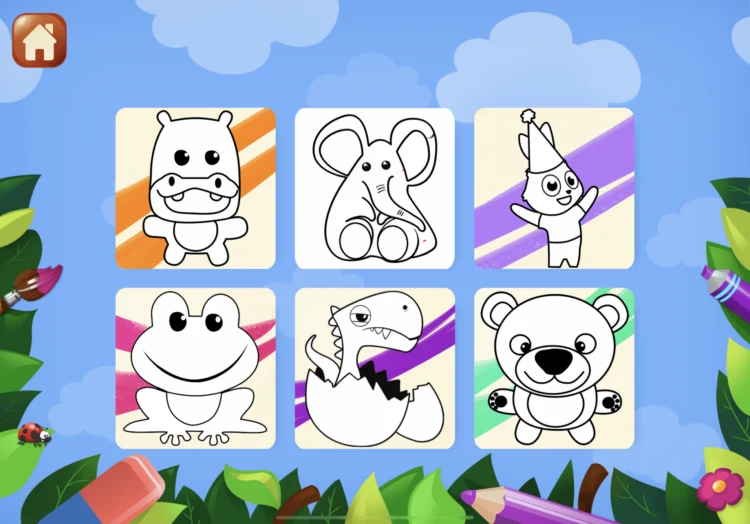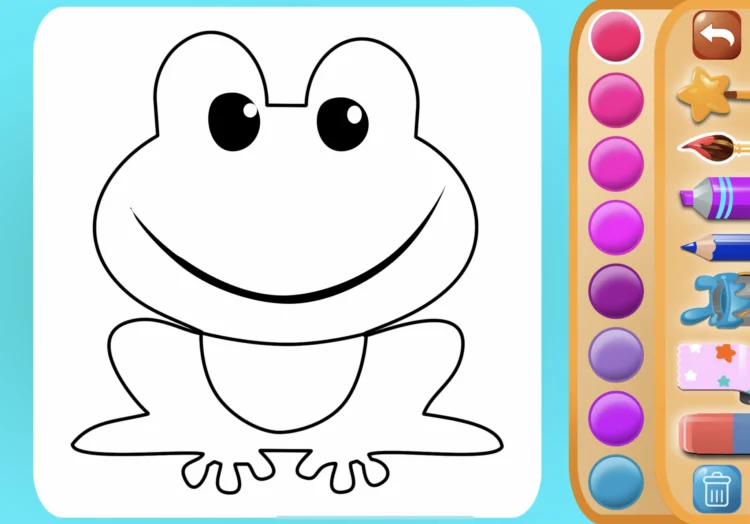 Easily scroll down the different colors and choose the type of coloring tool you require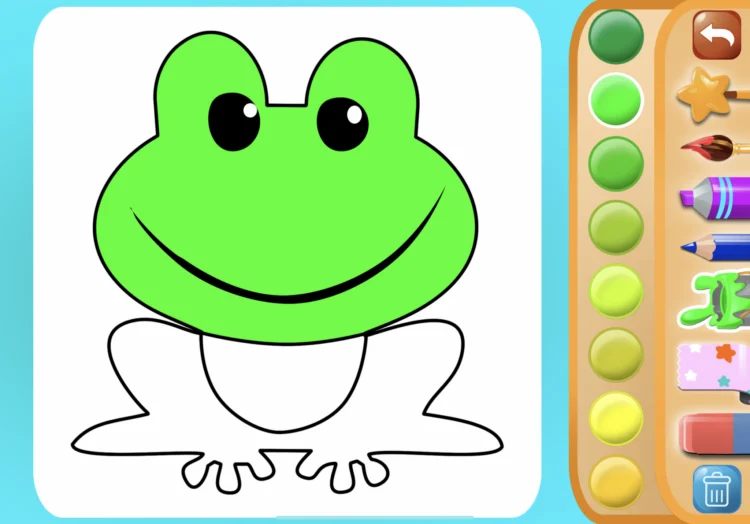 The paint option is easy to use - simply click the color and the part that you want to fill.
The new Clapenjoy Games & Coloring Apps tick a lot of boxes and we highly recommend them for 2-4 year olds.
You can download these apps using the links below:
For more fun toddler activity ideas why not join our Facebook Group or follow us on Instagram – follow @myboredtoddler and use #myboredtoddler.