Simple Sensory Bin Challenge Day 10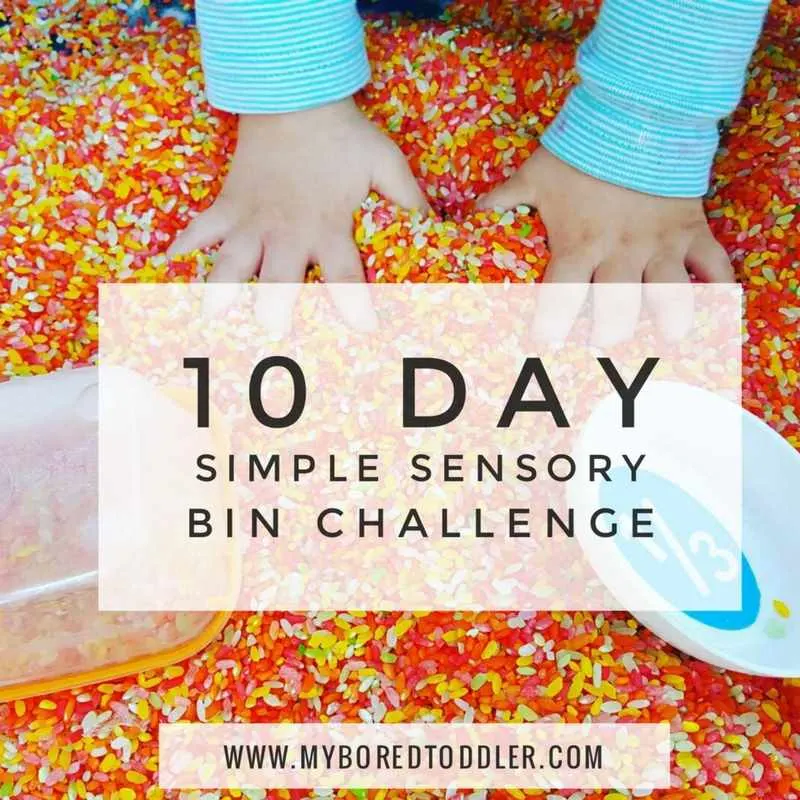 You made it to the last day! I'm so proud of how well everyone has been doing and I'm loving seeing all of the photos in the group and on Instagram. You've all come so far.
Make sure you check our Facebook Group and on Instagram (use the hashtag #sensorybinchallenge ) to see what everyone has been getting up to. If you missed day 9 of the challenge you can catch up HERE.
Today's challenge is a little different. I'm not going to tell you what do you - you're going to tell us what do instead! By now you should be familiar with using water, rice, pasta, cloud dough/sand as a base and have some tips on what to put in them to make it fun.
Today I want you to make your own sensory bin (hopefully different from what you've already done) and share it in our Facebook Group so we can all get some new ideas.
You can get HEAPS OF IDEAS HERE!
Make sure to share photos in our Facebook group and use #sensorybinchallenge on Instagram. I'll repost them throughout the day.
If you want to keep your toddler busy makes sure you subscribe to our weekly newsletter and follow us on Facebook, Twitter, Instagram and Pinterest.
Now that you're a sensory bin pro you might like to check out our huge range of other sensory play activities.