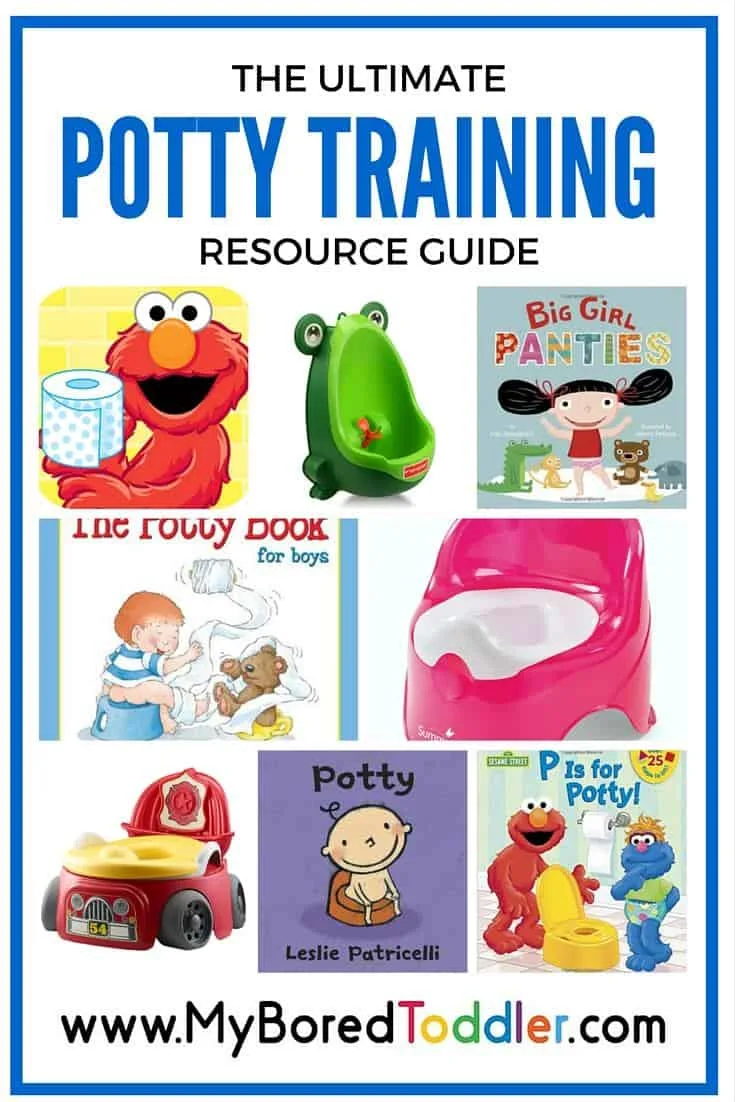 *This post contains affiliate links
How to start potty training is probably one of the most asked questions on toddler parenting forums. Everyone has different suggestions and ideas, but it seems most of us are willing to take all the help and advice we can get! I've put together a list of some of the best resources to help with potty training your toddler and I hope that you'll find them helpful. If you have a potty training tip or item that worked well for you, I'd love to hear about it. Please let me know in the comments below and I'll add it to the list.
Potty Training Guides for Parents
I rarely recommend parenting books (I'm not really a fan of most of them!) but I really love this book from Becky Mansfield. It's hugely popular and a great resource. It's available as a PDF eBook or a hard copy book. BUY NOW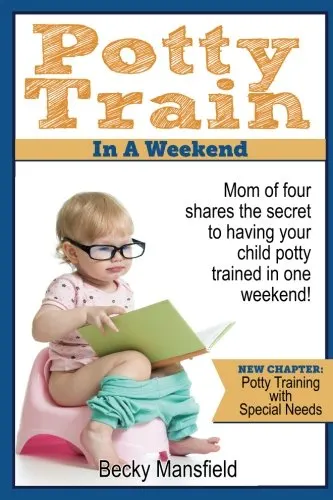 Toddler Books about Potty Training
There are some great toddler books about potty training, and I believe that reading about it makes it a little bit more fun and a lot less scary. Here are a few of my favorite books:
This is a hugely popular potty training book and is the #1 Amazon best seller in the toilet training category. Be prepared to hear a lot of "I did it!" after reading this one.
BUY NOW from Amazon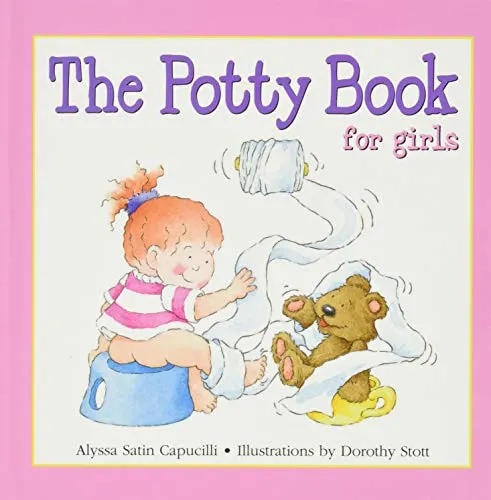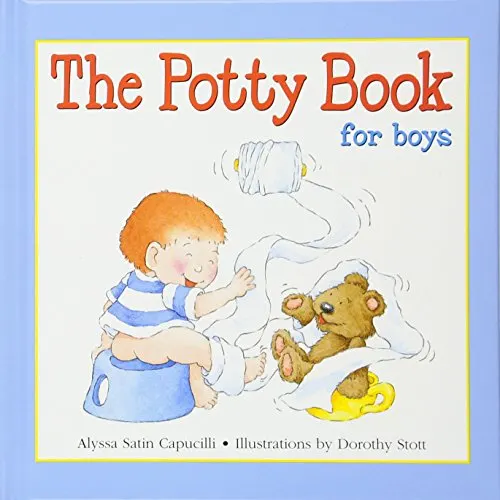 We all love Daniel the Tiger and this one comes with a flushable button!
BUY NOW from Amazon
P is for Potty - a lift the flap book from Sesame Street
Trust Sesame Street to bring out a great lift the flap book. This one is my favorite one of all!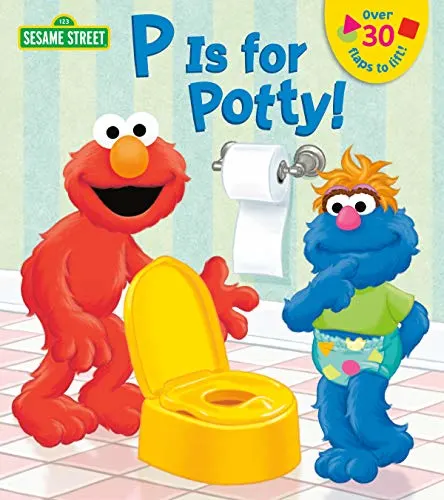 Potty Training Apps
There are a LOT of potty training apps out there. Some are good, some not so much! I've really only found one app that I really love and it's this one.
Potty Time With Elmo
This is a paid app (around $2.99 depending on where you are) but is well worth is and is free from ads.
Download for Android or iTunes
Potties and potty training items
There are so many different items and methods of potty training that it can be really overwhelming. There's potties, seats, stairs, portable potties and more. We've narrowed down our favorite in each category.
Arm and Hammer Secure Comfort Potty Seat
If you're going to buy a potty training seat, I really love that this one has an area to include an air freshener too! It does make you wonder what they'll think of next! At the time of publishing this list, this was very reasonably priced and was one of the cheaper seats. This is available in a variety of colors.
If you have a potty you need somewhere to store it. I really love this cool hook that you can buy as a place to store the seat. Such a simple storage solution that really works.
BUY NOW from Amazon
Summer Infant Lil' Loo Potty (available in a variety of bright colors)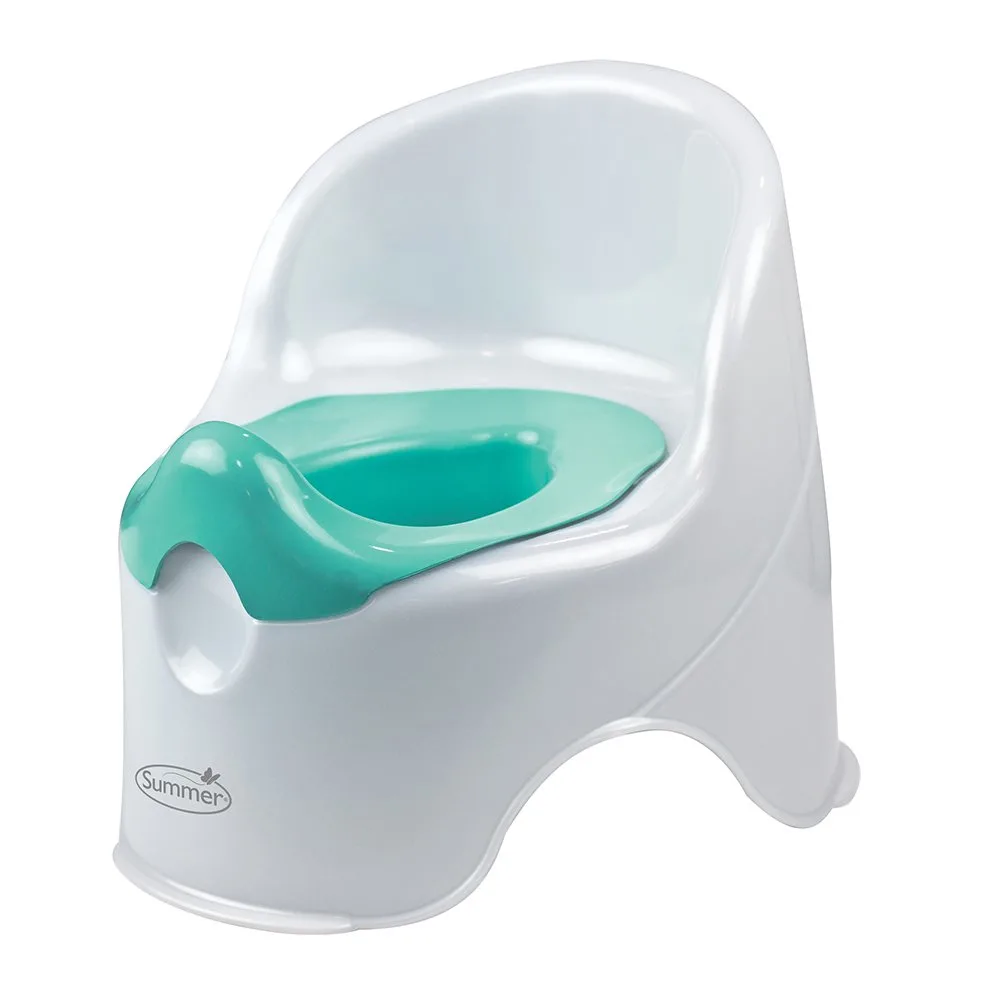 The First Years Hero In Training 2 in 1
If you want to get a bit fancy, there are some really cool potty designs out there. I love this fire truck one which can be converted to a toilet seat. There are other great designs in this range as well.
BUY NOW from Amazon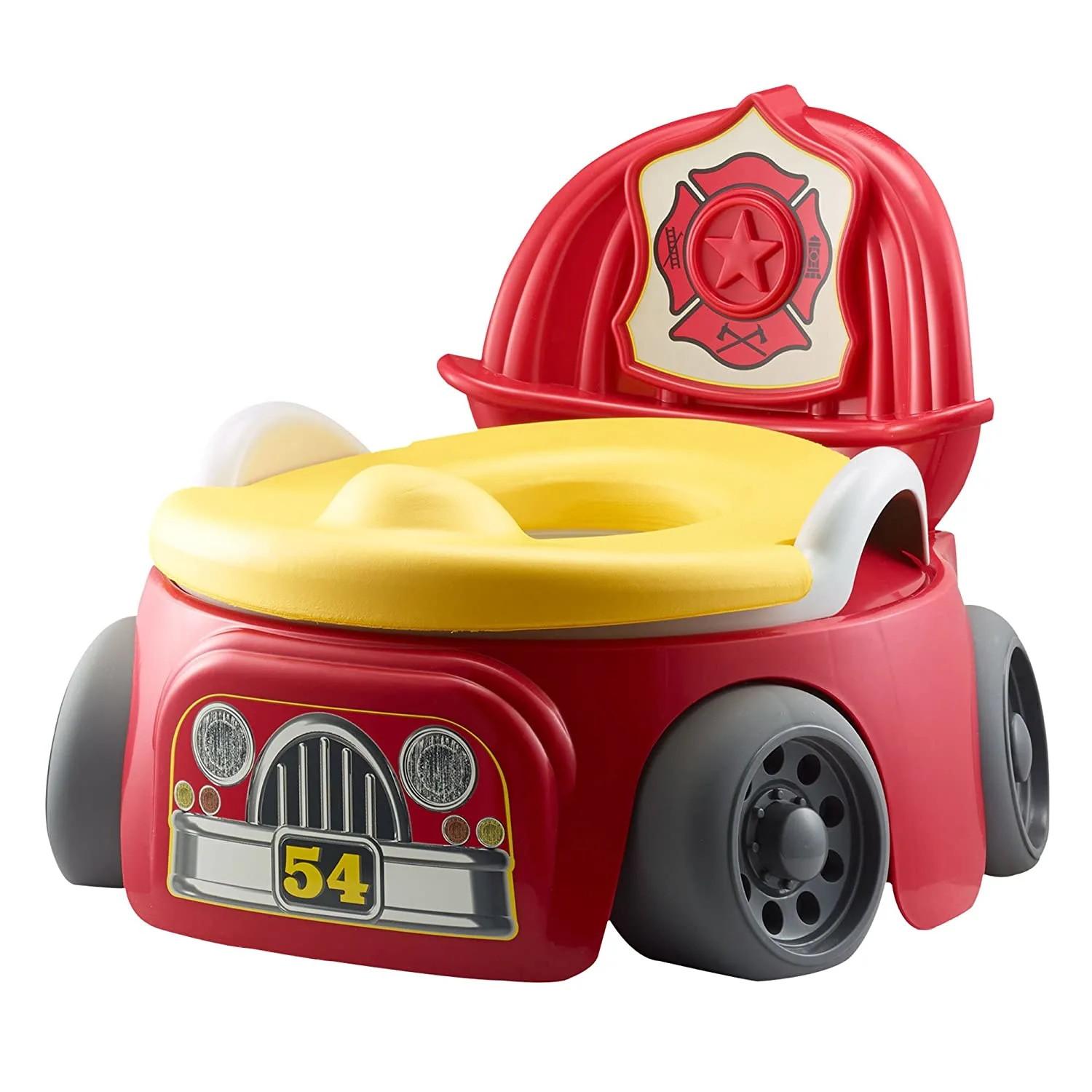 Mommy's Helper Contoured Cushie Step Up
We went with the steps and seat like this one in our house and I'm really glad we did. It's great for encouraging independence when they get a little older and easily folds up. This is also an Amazon Best Seller.
BUY NOW from Amazon
Foryee Cute Frog Potty for Boys
This cute frog urinal has so many great features. It has an adjustable height, can stick to a variety of surfaces and has a removable bow for easy cleaning. Plus, it's super cute and fun!
Unless you have a really low bathroom sink you'll need some kind of step. There are heaps of different styles to choose from and this is a really cute one.
BUY NOW from Amazon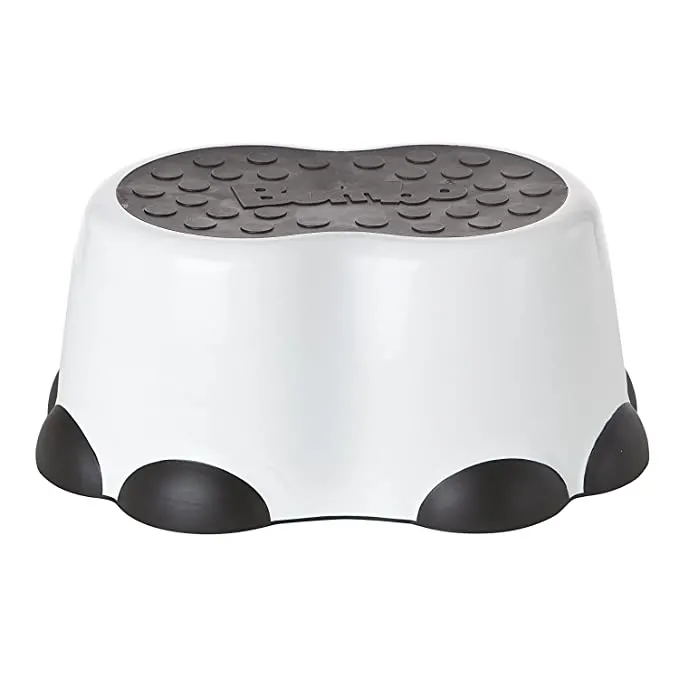 Training pants and underwear
There are some great training pants and styles of underwear out there and they can really make help to make potty training fun. I like to start with the waterproof training pants and then move onto the underwear.
Gerber Boys waterproof pants
These are great for the first stage of potty training.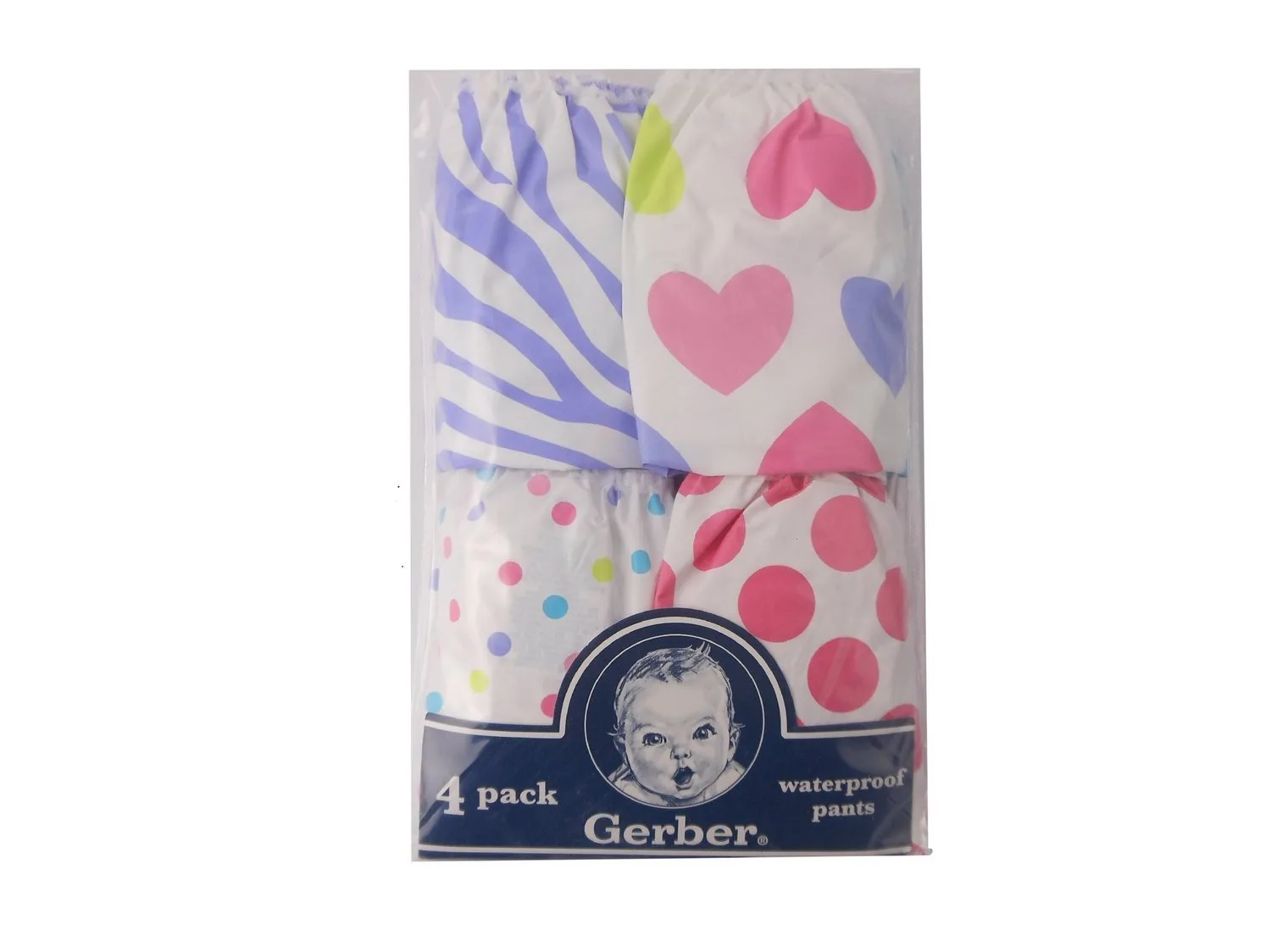 Gerber Girls 4 Pack of Training Pants
These are 100% cotton and are great for that 'in between' stage when only a few accidents occur.
BUY NOW from Amazon US
Once your toddler is close to mastering their toilet training they will love some of the great 'big girl' or 'big boy' pants available. There are so many to choose from. Some of the popular ones include Thomas, Spiderman, Frozen, and Peppa Pig.
Please let us know how your toddler potty training is going and we would love to hear any advice from you. If you have a tip or a great item we should know about, please let us know.
If you want to keep your toddler busy makes sure you subscribe to our weekly newsletter and follow us on Facebook, Twitter, Instagram and Pinterest.