What to look for in a new car seat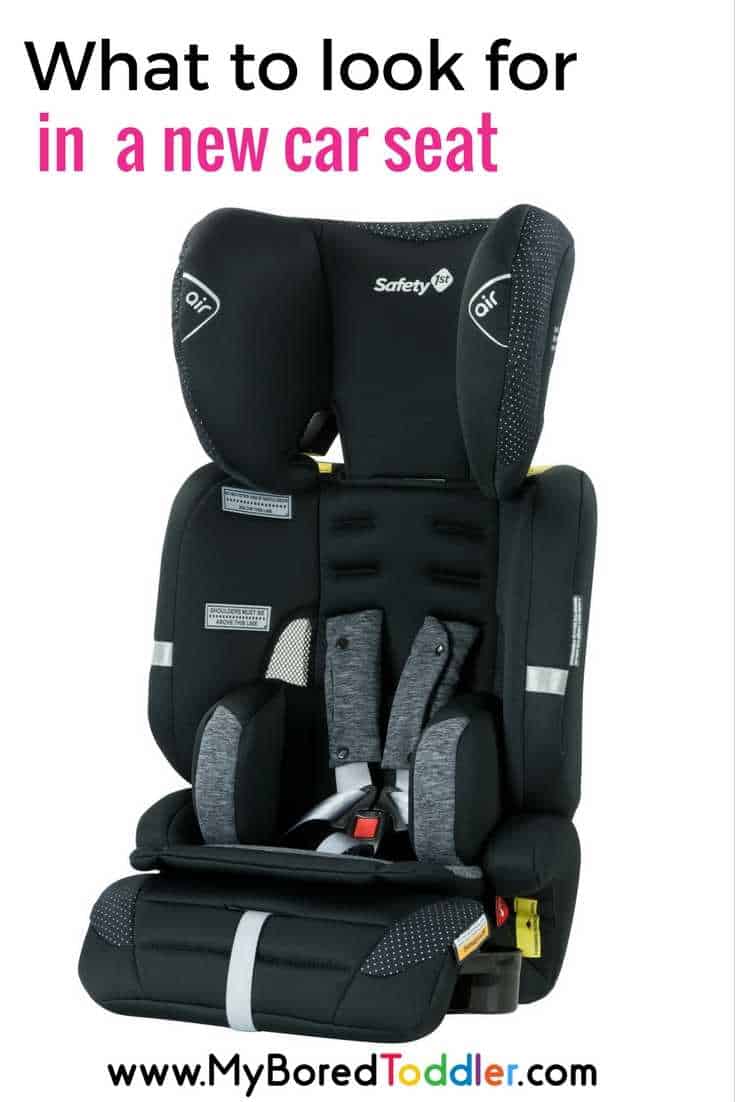 Buying a car seat is the one area where I did extensive research and bought the best on the market. For almost everything else I purchased when I was pregnant I was willing to forgo the best as long as it was suitable. Hand me downs or second hand were fine, but when it came to car seats I put safety as a priority and it was one of the only products where I went for the top of the line product. Speaking to other mums, it seems I'm not alone in this, with safety being the number one priority when choosing a car seat.
With the safety technology constantly improving, the good news is that car seats are only getting safer. We have recently upgraded one of our car seats as I needed a new seat for my almost 5 year old. I have to admit that I had forgotten most of the research that I had done when my kids were babies, and most of that research was all focused on the first year.
Obviously as babies grow their car seat needs change, and so do the legal requirements. Judging by the amount of discussion going on in forums and Facebook groups, there are lots of people (me included) who are unsure of how to make the right car seat adjustments as your baby turns into a toddler, and also a lot of misinformation about the legal requirements as y our child gets older.
Each country has differing laws and requirements, so this article is going to focus on the Australian laws.
What are the legal requirements for car seats in Australia?
You can find the latest car seat laws and requirements here and it's important to keep checking as these laws are frequently updated. When it comes to Australian car seat regulations it's important to note the distinction between the car seat regulations and the best practice guidelines. The regulations are the minimum requirements that you must do to meet Australian laws, whereas the best practice guidelines are the latest safety recommendations.
Currently the laws are:
Babies up to the age of 6 months must be in an approved rear facing car seat until at least 6 months (although up to 1 year of age is recommended and longer is the best practice)
Children 6 months – 4 years of age must be in an approved rear or forward facing car seat with a built in harness.
Children 4-7 years must be in an approved forward facing child seat with an inbuilt harness OR a lap sash.
Children 7 years and over may sit in a standard car seat with an adult seat belt or an approved booster seat. A booster seat is recommended.
All car seats must comply with Australian standards. If you are purchasing fro a reputable Australian retailer this shouldn't be an issue, but it is something to consider if you are buying from overseas.
What safety features should I look for?
One of the great things about the regulated Australian standards is that these are constantly being improved so that all car seats meet a good standard of safety. As a parent this is an area where good isn't good enough so I know that I was interested in the BEST safety features. The one feature that I would highly recommend is the Air Protect system that you will find in Maxi-Cosi , Safety 1st and Mother's Choice car seats.
The Air Protect technology is designed to minimise injuries in side impact collisions. Side impact collisions are a major cause of injury to children involved in accidents, and the Air Protect technology is designed to reduce the severity of side impact crashes by adding an additional layer of defence by absorbing the energy and transferring the energy away from your child's head. You can find out more technical details at www.airprotect.com.au . The great news about this technology is that it is not just in one brand – you can find it in Maxi Cosi, Saftey 1st and Mother's Choice range which accommodates a variety or budgets.
I recently met the staff from Air Protect, who are very passionate about their technology (as they should be), and they kindly gave me one of the latest models, the Safety 1st Prime AP to test out. I was already a fan of Safety 1st and the Air Protect technology, with my 2 year old already using this brand and this new car seat is just as impressive.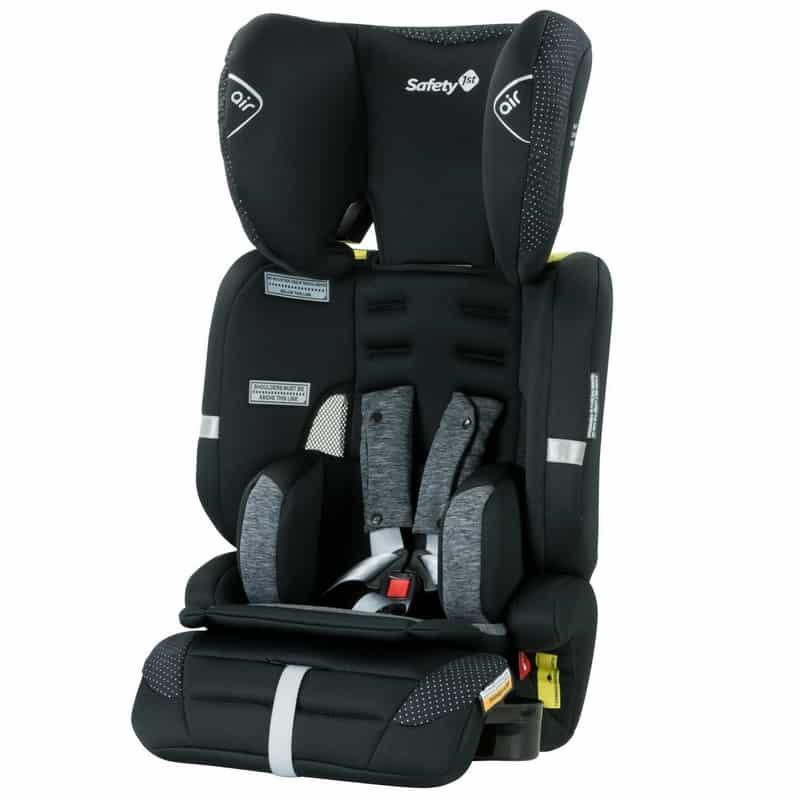 The Safety 1st Prime AP is designed for children 6 months to 8 years old. As my old car seat was only suitable to age 4, it's great to know that this will last till my daughter is 8. If I had a 6 month old I would certainly be looking at getting this one as it would suit your car seat needs for the whole time. As a parent I obviously love the Air Protect technology and safety would be my number one reason for buying this car seat, but there are some other great features as well
It comes with natural antibacterial protection, which inhibits the growth of bacteria and odour (my kids will definitely give this feature a run for its money) and also has ventilated mesh sides to keep it cooler in summer. I live in Queensland and this week it has been in the very high 30's each day, so this feature is important to me. It also has a narrow base and since I'm probably one of the few remaining mums that doesn't have a 4WD, the extra room is appreciated! In fact this is a great car seat to consider if you need to have 3 car seats in the back (not me, I'm stopping at two!).
If you're in the market for a new car seat, then definitely look for the Air Protect logo, and I recommend the Safety 1st Prime AP.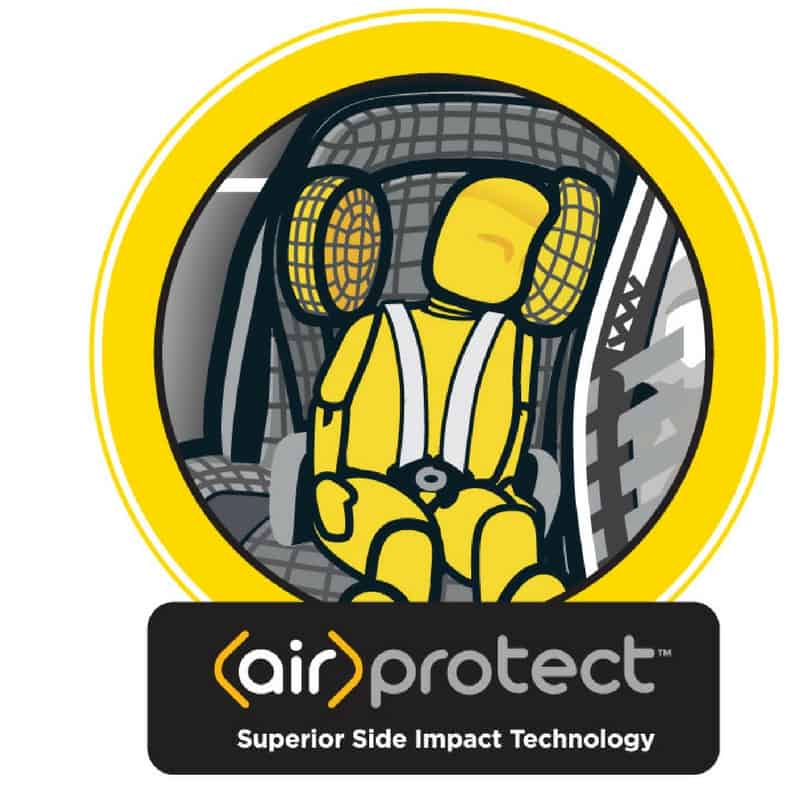 The Maxi Cosi, Safety 1st and Mother's Choice brands are stocked at all major baby stores. For more details on the Air Protect technology visit www.airprotect.com.au