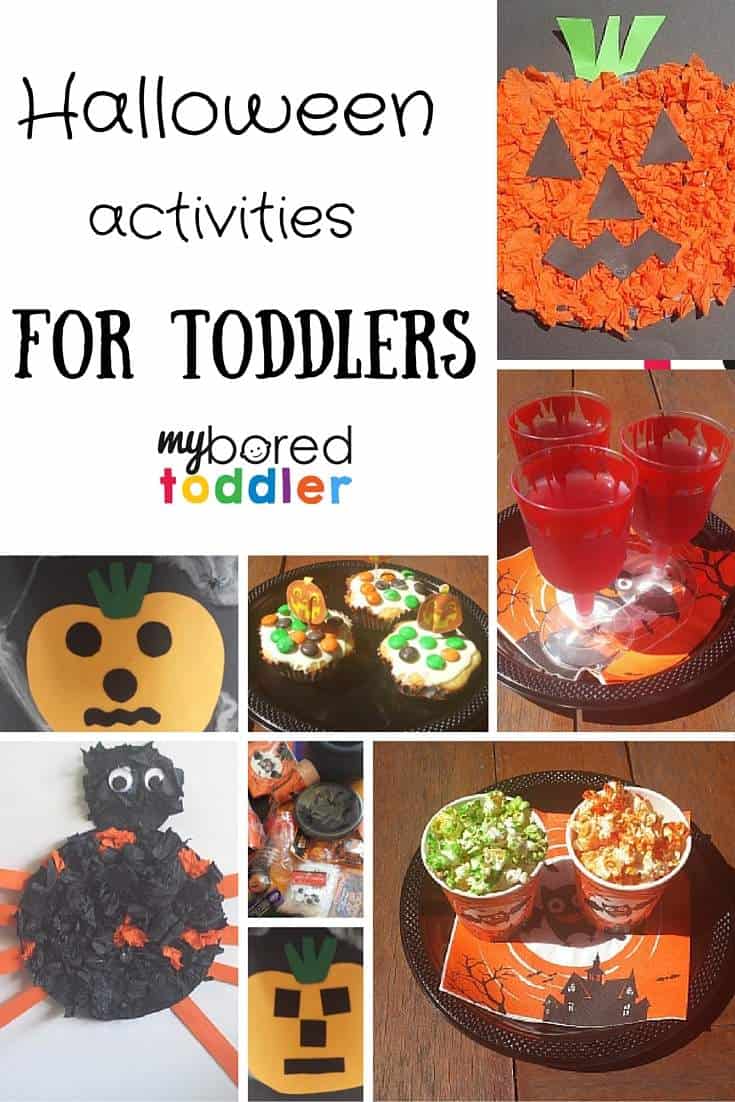 Until recently Halloween wasn't celebrated much in Australia, but in the last few years that has changed a lot. Halloween is quickly becoming a popular event, and you can see why. The chance to dress up, decorate your house, and make some great Halloween crafts and treats is just too much fun!
This year Spotlight invited me to see their Halloween range in store (there was so much to choose from), and I was lucky enough to be able to choose some fantastic items to use for our own Halloween celebrations. I was able to do all of my Halloween shopping at Spotlight, including decorations, craft items and baking essentials, and we have had a great week getting into the Halloween spirit.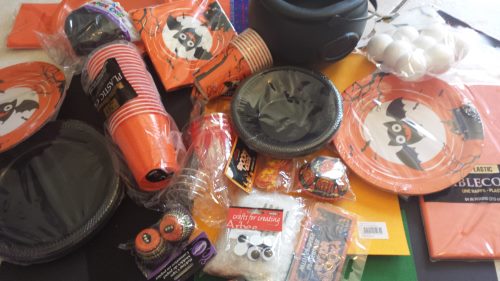 Would you like to see what we made?
*You can find all of the items required for these at www.spotlight.com.au, or at your local Spotlight store.
If you make any of these fun Halloween crafts with your toddlers we would love you to share a pic in our Facebook group or over on Instagram –tag @myboredtoddler so we can all see!
If you want some encouragement to do some Halloween crafts with your toddlers why not join our FREE 5 Day Halloween craft challenge which starts Monday 14th October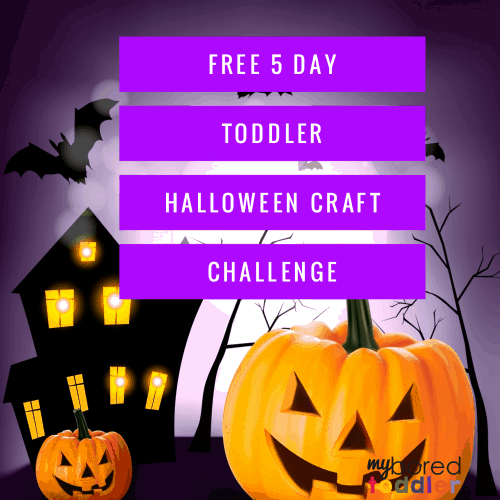 Here are our favorite Halloween crafts and activities for Toddlers: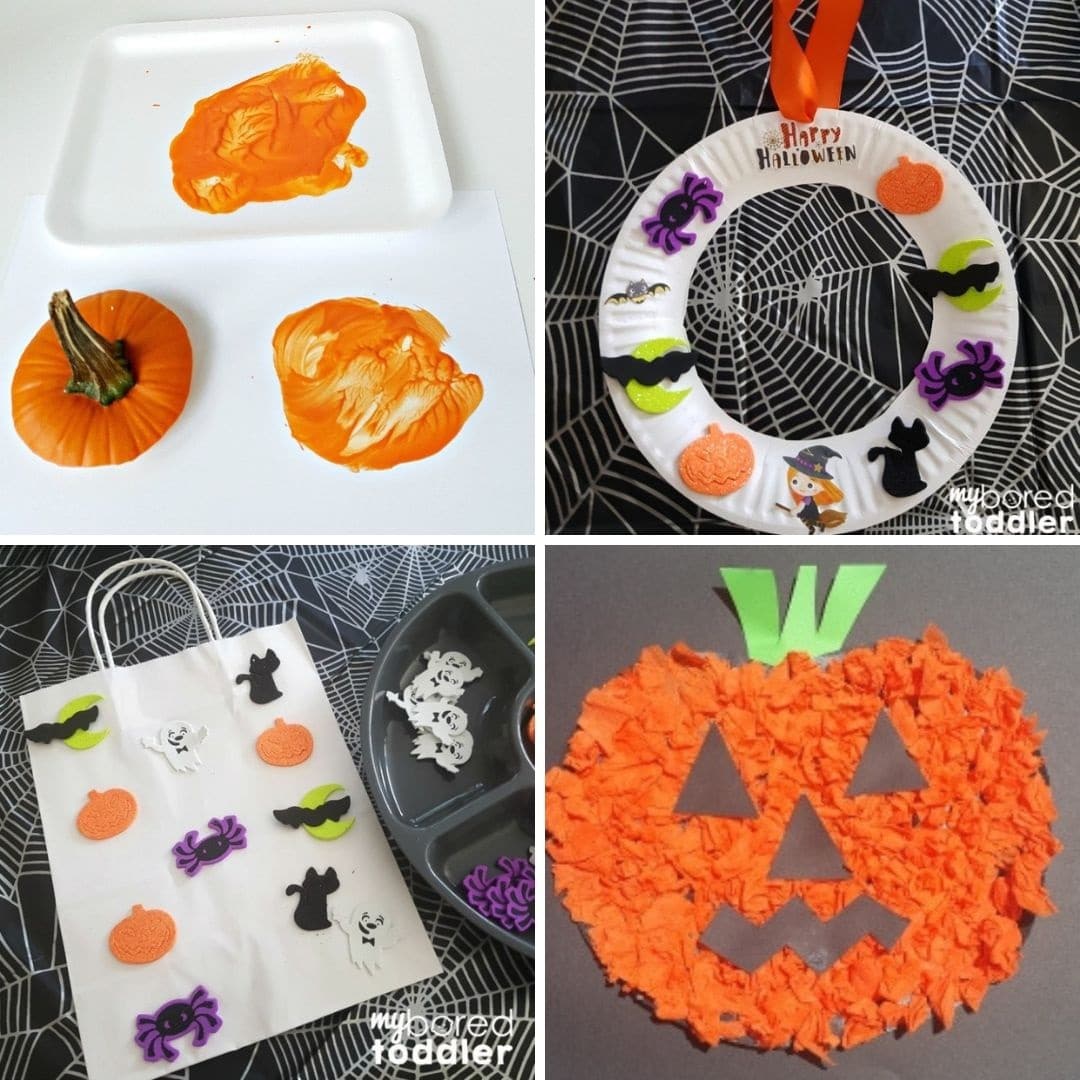 Crepe Paper Pumpkin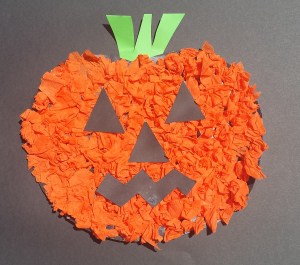 You need:
Black cardboard (1 large sheet was enough to make the pumpkin and the spider with lots left over)
Orange crepe paper
Green construction paper
Glue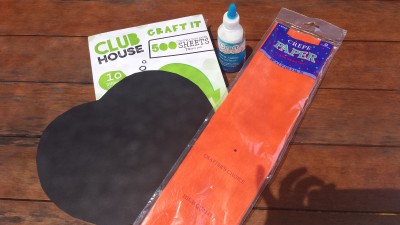 What to do:
Cut out a pumpkin shape using the black cardboard
Cut the orange crepe paper into squares.
Let your toddler scrunch the paper into balls
Glue the orange scrunched crepe paper balls onto the black cardboard
Cut out the pumpkin top from the green construction paper and glue on the top of the pumpkin
Cut out eyes, nose and a mouth from the black cardboard (these can be any shape you like).
Crepe Paper Spider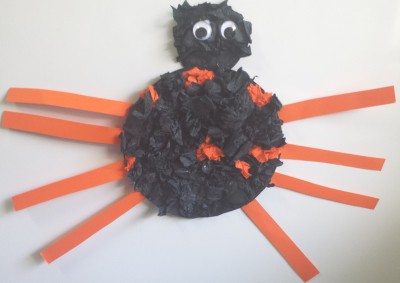 You need:
Black cardboard
Black & orange crepe paper
Googly eyes
Orange construction paper
Glue
What to do:
Cut out 2 circles of black cardboard (I traced around a side plate to make the large circle, and a glass for the smaller circle)
Scrunch the black and orange crepe paper into small balls (let your kids do this – it's a great fine motor activity!)
Glue the crepe paper onto both circles.
Cut out 8 thin strips from the orange construction paper and glue onto the spider's body.
Glue the googly eyes onto the spider's head.
Felt Pumpkin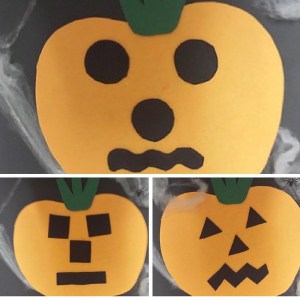 This felt pumpkin has removable and interchangeable eyes, nose and mouth, to make a simple yet fun activity that is great for toddlers.
What you need:
I piece of orange felt – firm felt is best if you can get it, although normal felt will work too.
1 piece of green felt
1 piece of black felt
Stick on Velcro
What to do:
Cut a pumpkin shape out of the orange felt, and a green top for the pumpkin
Using the black felt, cut out a variety of eyes, noses, and mouths.
Apply velcro to all of the eyes, noses, and mouths.
Halloween Cup Cake Decorating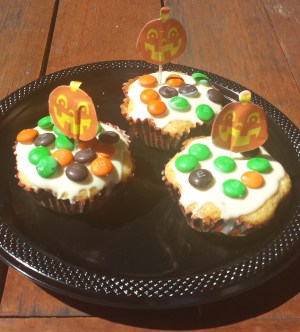 These cupcakes were made by my toddlers, with very little help from me. They had heaps of fun making them! The fun of this activity was in the decoration, so you can use any cupcake recipe. I have to confess that we used a packet mix for this one, allowing us more time to ice and decorate them.
What you need:
Your favourite cupcake recipe
White cooking chocolate
Green, orange and brown M&M's or Smarties
Halloween cupcake cases & toppers. We used the Spooky Hollow set pictured below, from Spotlight.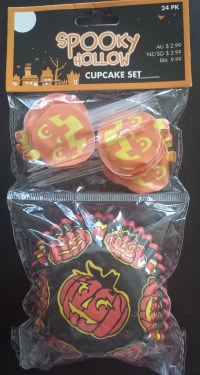 What to do:
Make basic cupcakes, following the directions of your favorite recipe, and using the Halloween cupcake cases.
Melt a cup of white cooking chocolate in the microwave, in 30 sec intervals until soft
Spread the chocolate onto each cupcake. I let my toddlers do this part, being careful that the chocolate is not too hot.
Let your toddler place M&M's on their cupcakes. There's a good chance that they will be eating the M&M's as they do this so make sure you have enough!
Place the Halloween cupcake topper on the top.
These were a hit in our house, and we took some of the extras to a playgroup where they were very well received.
Spooky Jelly Cups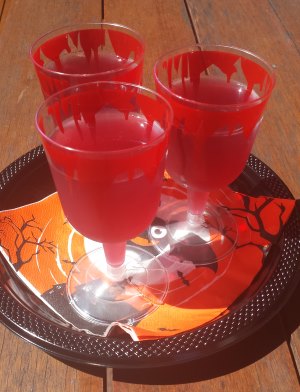 These jelly cups were probably my kids favourite treat and they were the easiest to make. We made them with red jelly, but green would look great too.
What you need:
Spooky Halloween Cups – available at Spotlight
Jelly mix
What to do:
Make up the jelly, following the packet directions
Pour into the spooky Halloween cups
Let set overnight and enjoy!
Halloween Popcorn Cups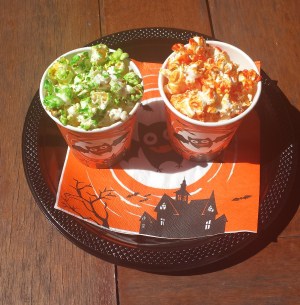 These popcorn cups are a hit at kids parties, and they don't contain any of the nasty ingredients that you sometimes find in the bags of colored popcorn. They're quite healthy too if you air pop the popcorn. For this, we used these great Halloween themed cups, which are the perfect kiddie-sized serving.
How to Colour Popcorn
What you need:
2 cups of popped popcorn (you can pop them however you like. Air-popped is the healthiest, but microwave popcorn works well too).
25g butter
Orange and green food coloring.
What to do:
Mix half of the butter with one of the colors of food coloring
Add in the popcorn and gently mix them together.
Spread the popcorn out on greaseproof paper until the kernels are dry.
Serve in the Halloween cups.
Halloween Chocolates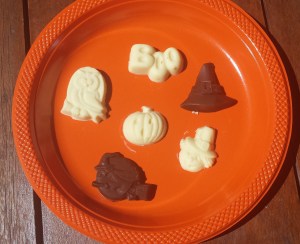 What you need:
Good quality cooking chocolate
Halloween chocolate molds. We used the ones below from Spotlight.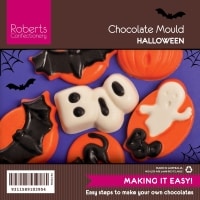 What to do:
Melt the chocolate in the microwave, in 30-second intervals until soft
Fill the molds with chocolate
Put in the fridge to set
As mentioned earlier, all of the items we have used this week were purchased from Spotlight. They have a fantastic range of costumes, crafts and decorations, and my kids and I have had a lot of fun using their items.
If you haven't already had a look at the Halloween items at Spotlight, you should get down to your nearest store and take a look. You can shop the range now at Spotlight, or for more inspiration go to www.spotlight.com.au
You can find more Halloween crafts here, including Halloween Costume Ideas and Halloween Books.
If you want to keep your toddler busy makes sure you subscribe to our weekly newsletter and follow us on Facebook, Twitter , Instagram and Pinterest.
If you make any of these fun Halloween crafts with your toddlers we would love you to share a pic in our Facebook group or over on Instagram –tag @myboredtoddler so we can all see!
*This post was sponsored by Spotlight