Fine Motor Play with Flip-Top Lids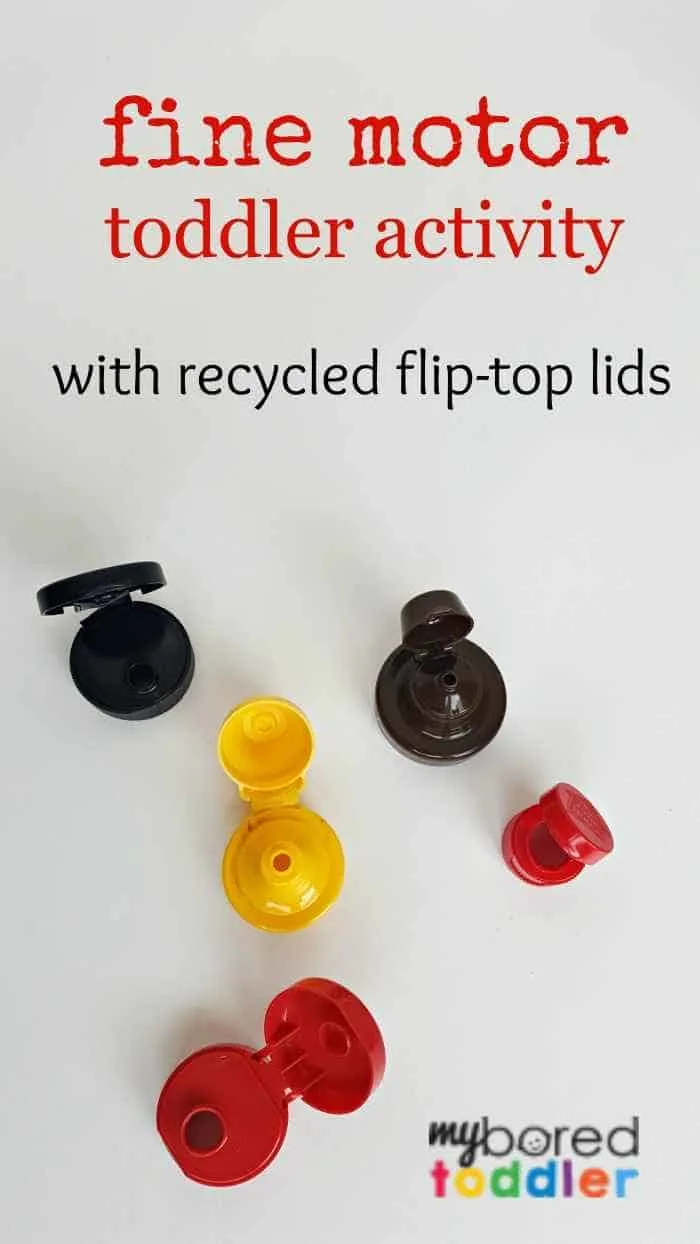 Toddlers are very inquisitive. They run, crawl, push, pull, and dig to explore their surroundings. As they explore they are also engaging all their senses. With this simple activity using flip-top lids, kids can have fun opening and closing, sorting and counting as they strengthen their fine motor skills.
This is a simple activity using recyclables that are easy to clean and store.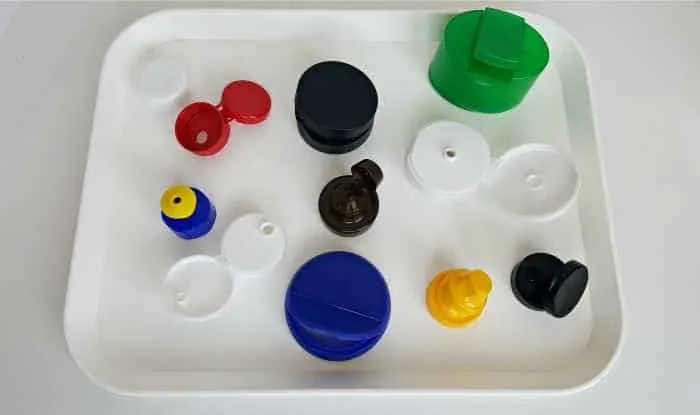 Display a variety of flip-top lids on a tray or in a large bowl. Use whatever you have on hand. We used tops from condiments such as mustard, plum sauce and salad dressing. The pop-up top on a dish detergent bottle can be included too!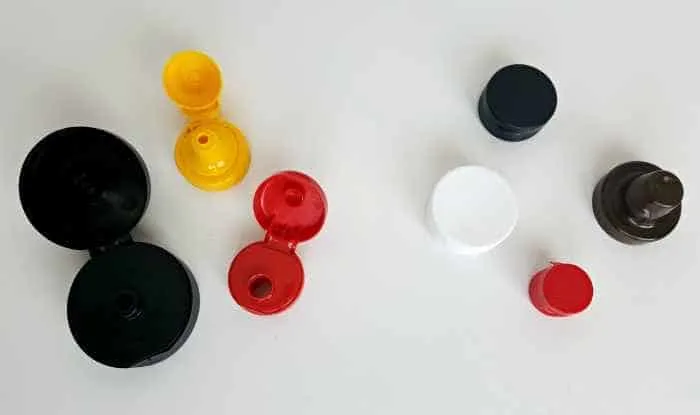 Allow your child time to experiment with the materials on his own. Intervene as necessary to show your toddler how to open and close a flip-top. Some tops are easier to open than others. Try not to use materials that will frustrate your child, although it's also valuable to provide a challenge.
You might have other products that come with flip-top lids. We found a small jewellery box, a spice container and a coffee cup lid.
Flip-top lids can be used in other ways for learning through play. You can help your toddler sort lids by color……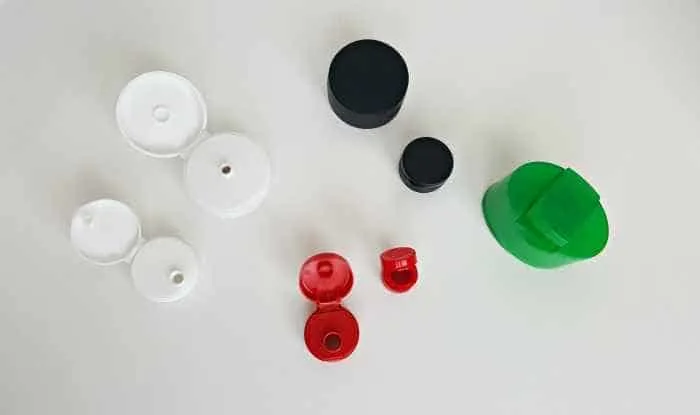 ……..or group lids according to whether they are opened or closed.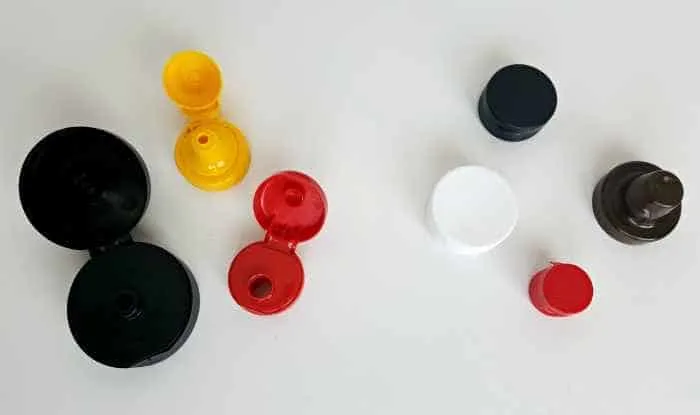 Engage kids in conversation as they open and close the lids:
• Do the lids make any sound?
• Which one is the biggest?
• Can you count the yellow lids?
This activity is easy to set up and will occupy a toddler while you are busy with other tasks nearby.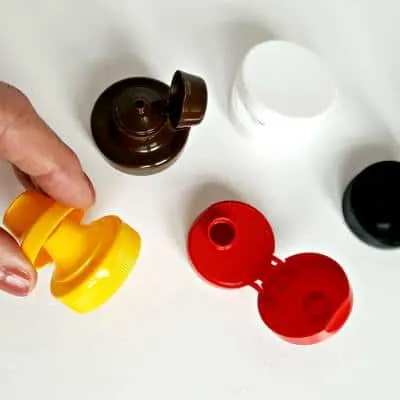 We can easily provide busy toddlers with opportunities to engage all their senses, and that includes activities that will strengthen fine motor skills.
Fortunately materials can be as simple as recyclables that would otherwise be thrown away. Flip-top lids are common recyclables that are readily available and have lots of play value.
As kids explore and experiment they will exercise their creative skills by imagining other ways to use the materials. How about a painting activity? Have fun playing and learning with flip-tops!
About the Author
Heather is a former preschool teacher and founder of preschooltoolkit.com, a website providing early learning resources for teachers and parents. She focuses on creating fun crafts and activities that engage developmental skills while promoting hands-on learning through play. Follow her on Facebook, Pinterest, Twitter, Instagram and Google+
More Toddler Activities!
If you want to keep your toddler busy makes sure you subscribe to our weekly newsletter and follow us on Facebook, Twitter, Instagram and Pinterest.
If you enjoyed this activity here are some more that you may enjoy: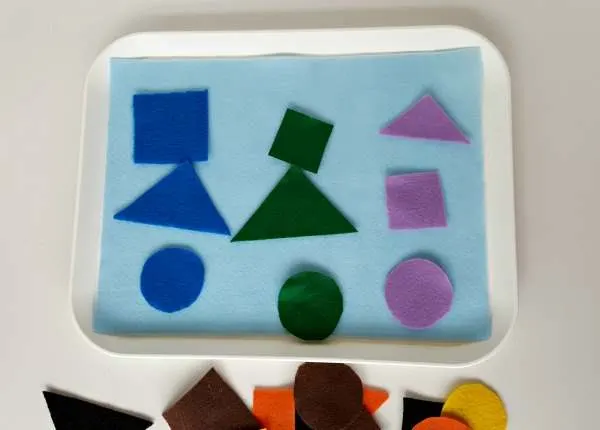 Sensory Play Ideas for Toddlers