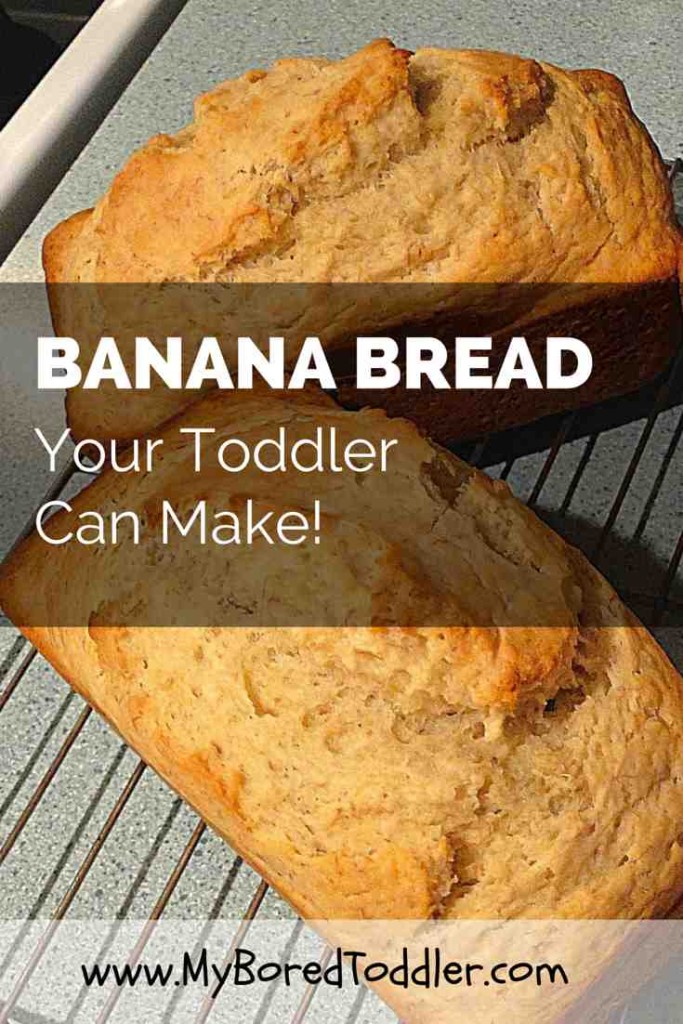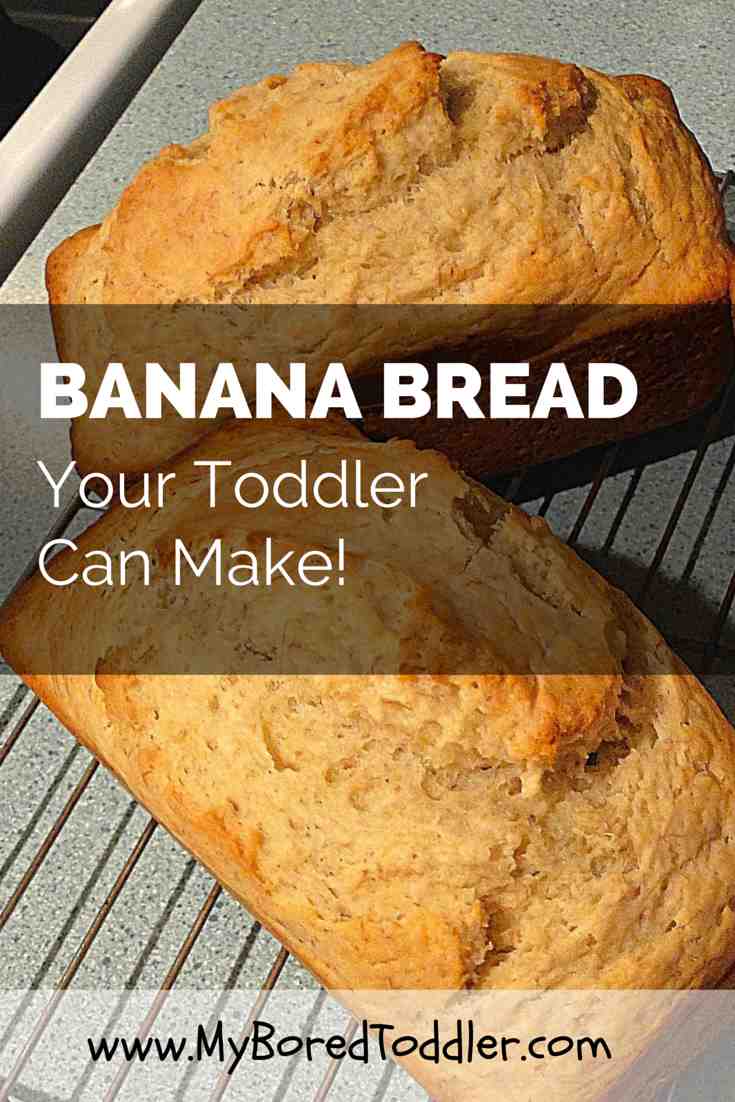 I have found an easy banana bread recipe for toddlers that you will love.  My toddlers always enjoy making this and I love that it is a (reasonably) healthy snack for them, and that I can enjoy it with a cup of coffee too! For this recipe you do not need a mixer, your toddler can do all of the steps themselves (with help and supervision of course!).
One of the main reasons I love making banana bread is that my toddlers love eating a few bites of a banana. They never eat the whole thing and I'm always left with a peeled, unwanted banana. I started putting these into zip lock bags (peeled) and freezing them. I then use them when I want to make banana bread, or our favorite strawberry banana smoothies. This tip also works great for overripe bananas that you would normally throw away.
Ingredients 
2 bananas
1 1/2 cups of self Raising flour
1/2 cup plain flour
a pinch of cinnamon (optional)
1/2 cup of brown sugar
2 eggs
1/2 cup milk
50 grams of  softened butter
Method
Preheat oven to 180 degrees celcius
In a large mixing bowl add all of dry ingredients and mix well.
Add the milk, butter, eggs and bananas and keep mixing.
Place the mix into a greased loaf pan. You can also put these into muffin trays to make banana muffins.
Cook for 40-45 minutes.
This freezes very well, and is great for lunch box snacks.
This post has been shared on: