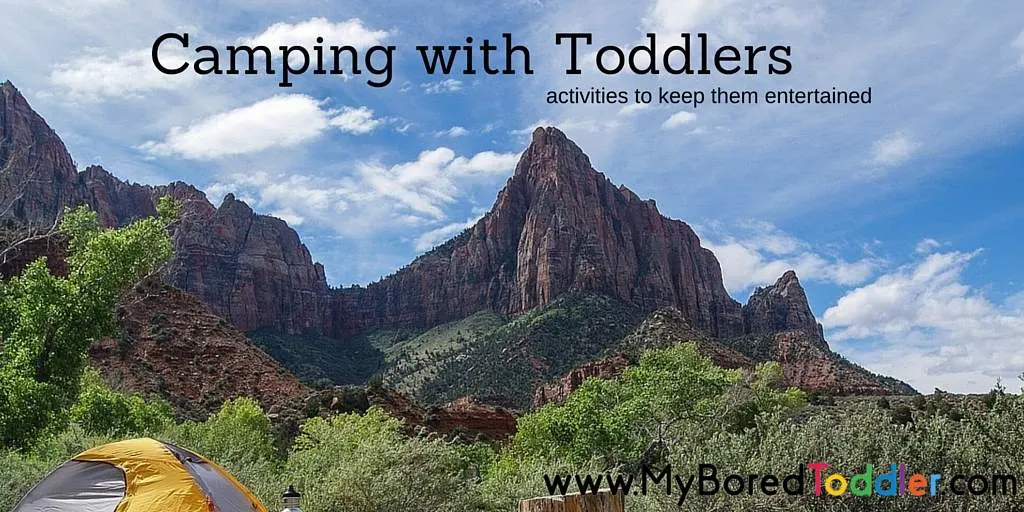 Did you know it's Anaconda's National Great Outdoors Month from February 24th to March 24th? It's an entire month dedicated to getting Australian's outdoors and active. It's the perfect time for it as well. The heat waves of Summer should (hopefully) be nearly over, and the cooler Autumn weather upon us.
Autumn is one of the perfect times to go camping, and camping with kids is a great way to get the kids active, outdoors and away from the iPads (the lack of WiFi and no reception helps with this!). A lot of people shy away from taking their toddlers and young children camping as they fear they'll get bored. WRONG! There's so much for them to do - it just takes a little imagination.
We've put together a some great camping activities especially suited for the younger children, along with some great items that will get them into the camping spirit.
Camping Activities:
Scavenger Hunt - Kids love to explore and a scavenger hunt is a great way to do this. I like to print out a sheet with small photos of the items they need to find (this varies depending on where you go), and a pen to tick them off and off they go (supervised of course).
Nature Collage - Bring along some paper and good quality glue and have the kids collect leaves, bark, flowers and sticks to make a great collage.
Camping Bingo - Make up bingo cards (3x3 grids) of items to find on your camping trip. Cross them off as they find them and the first one to find everything on their card during the trip wins a prize.
Campfire Stories - Kids love stories, and listening to one around the campfire makes it extra special. Add a few marshmallows and you're onto a winner!
Eye Spy - This old favourite gets a lot more fun when you're camping. For younger children who don't know their letters and sounds yet you can change the game to 'I spy something that is the colour..." or 'I spy something that sounds like...."
A Treasure Hunt - Hide some goodies around the campsite and have the children hunt for them. With Easter being a very popular cmaping time, an Easter egg hunt works well.
Drawing and Painting - Bring along the pencils and paints and let your kids paint the scenery around them. You'll be amazed at how even the youngest of artists will enjoy painting the colours of the trees or the glow of the campfire.
Fishing - With the great range of kids fishing equipment, there's no excuse not to go fishing while you're camping. The kids will love it and you may even catch dinner.
There are some great downloadable kids activities on the Anaconda website too.
For more information on National Great Outdoors Month make sure you visit www.anacondastores.com or drop into your local store. There will be in-store demonstrations about all things camping related, lots of great kids activities and the opportunity to win daily prizes in-store.