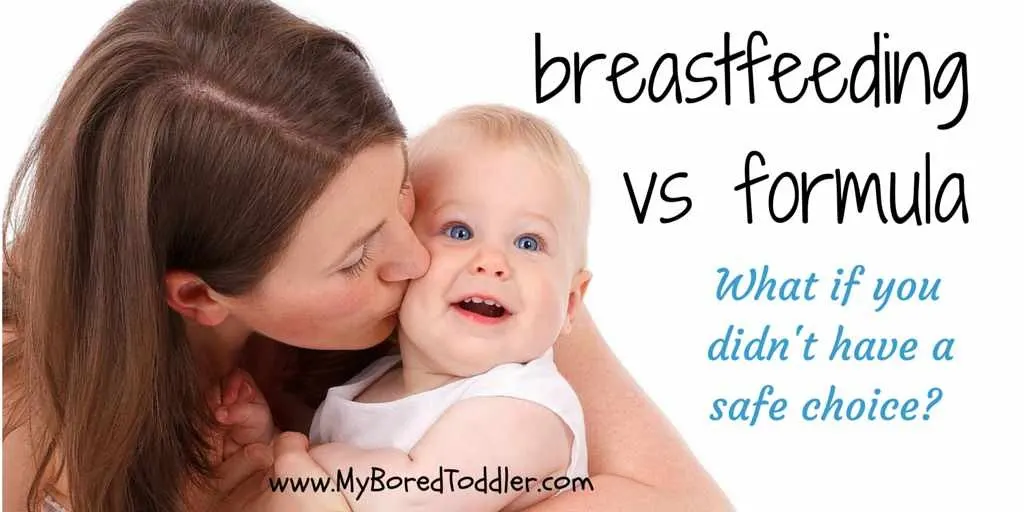 I promised myself that I would never write an article that contained the words Breastfeeding and Formula in the headlines, as being involved in the 'Mummy Wars' is not something I aspire to. Whilst I am a breastfeeding supporter, I am also a big believer that a happy mother makes a happy baby. In Australia, and most developed countries, we are lucky to have two safe options for feeding our babies. Whether by choice or circumstances, if breastfeeding doesn't work for us, we can safely turn to formula.
It was recently brought to my attention that this is not the case in many countries. Did you know that in Bangladesh mothers generally return to work when their children are only 2 months old? There's no part time option, or flexible work hours – these are often 14 hour days, 5 or 6 days a week.
Continuing to breastfeed under these conditions is extremely challenging. Poor electricity supply, high temperatures and a severe lack of refrigeration make expressing and storing breast milk almost impossible. Unfortunately the poor sanitation in Bangladesh means that the option to formula feed is not always a safe alternative. These conditions are leading to an increasing number of infant mortalities and morbidities in Bangladesh. Imagine if the only two ways to feed your child were not safe? If feeding them would, instead of helping them thrive, cause them to become ill.
Doesn't this put our petty Breastfeeding vs Formula feeding war to shame? I know I now look at any mother feeding her baby or toddler, in whatever way she chooses, and think 'Aren't you lucky!'
What can we do?
Thankfully there is a program that is helping the mothers of Bangladesh. Scope Global and The International Centre for Diarrheal Research, in conjunction with Medela Australia, are helping mothers to breastfeed for longer (the safest option due the poor sanitation).
I recently met Katie, a Medela Eduator, who told us about Medela Australia's role in this project.
Some of the program's initiatives include:

- Donating over 400 hand pump kits (electricity is scarce)
- Sending a full time educator to Bangladesh to work with mothers who are returning to work in the factories
- Providing training for mothers on expressing in the workplace.
If you would like to know more about this program you can find all of the details on the Medela website.
Remember – next time you see the breastfeeding/formula feeding war about to ignite, stop and remember how lucky you are.
WIN
Medela have kindly donated a $50 Voucher to spend on Medela products, that we are giving away to one lucky reader. Australian Residents Only.