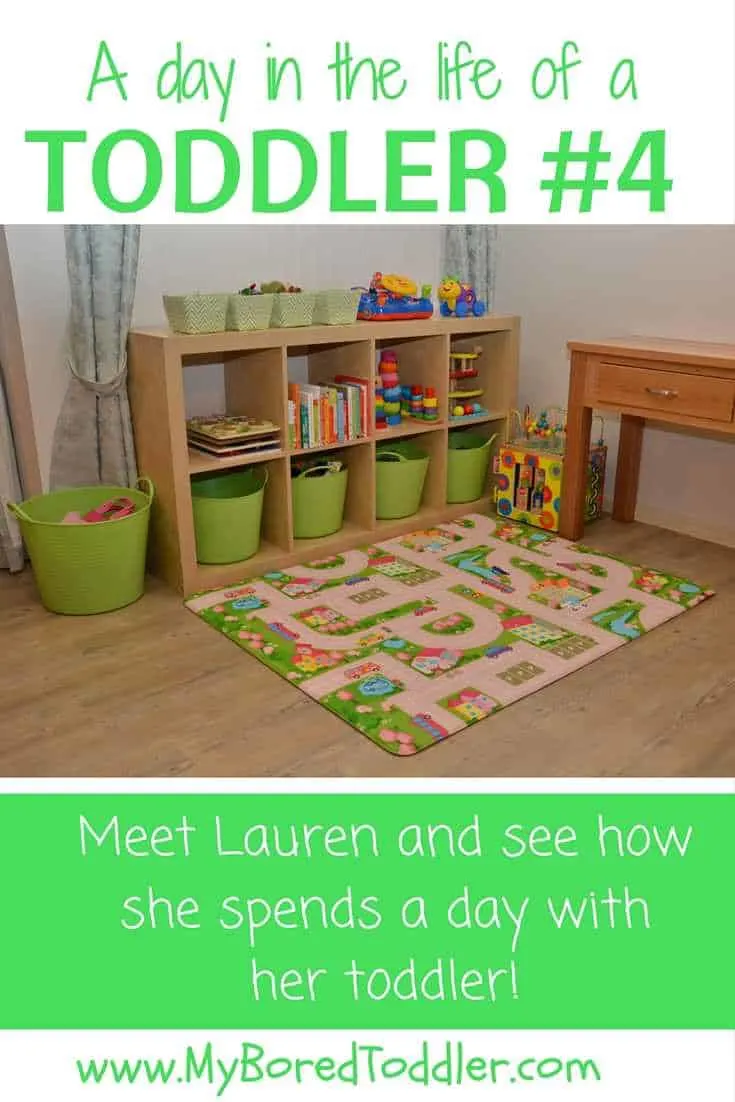 I'm very excited to bring you the latest installment in our 'A Day in the Life of a Toddler' series. This week we are meeting Lauren from Teacher Types. Lauren and I have a lot in common (we're both teachers, we both love our Nespresso machine, and we both have kids that don't nap!), so it was great to read her story. I'm sure you'll enjoy it just as much as I did.
If you missed the previous post in this series you can find it here.
A Day in the Life of My Toddler by Lauren from Teacher Types
Who are we?
I'm Lauren, mother to Miss M (2 and a half) with another bub due early January 2016. I teach Reception (prep/kinder) part time and I blog at www.teachertypes.com. We live in Adelaide, South Australia.
We're here to share a day in our life! Just a typical weekday when Dad is at work and we have a "girls day" as Miss M lovingly calls it 🙂
--------
Wake up: Lately Miss M wakes up around 7:30 – 8:00 (which is great you may be thinking!) and yes it is, although keep reading – you'll soon learn that she doesn't have a day nap, so hence she has 13 hours of sleep in a 24 hour period which is normal for this age. Her dad has usually gone to work by the time we wake up.
Breakfast: Miss M has a choice of porridge, Weet Bix or toast. I have a coffee with hazelnut – thank you Nespresso machine!
Play time!
Here's a few examples of some of Miss M's favourite things to do. I've tried to think carefully about setting up our family/living area so that she has a lot of choice for independent play, without it getting too cluttered (or too many of those toys that have a zillion pieces which are so much fun for a toddler to tip out – mums you hear me yes?)
Play Kitchen - such a great 2nd birthday present and it really encourages imaginative play.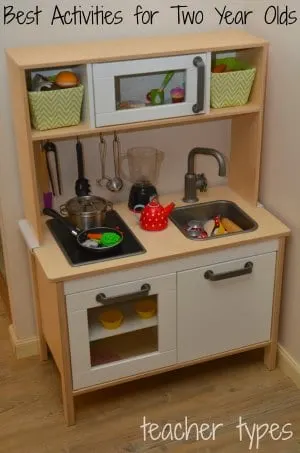 Playmat/Toy Storage - click here to read 10 ways to play with it – and where to get one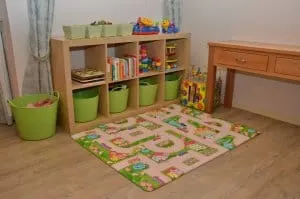 Indoor Obstacle Course - this has been great for cold winter days when we don't get out much. Miss M is right into balancing and stepping stones at the moment – I think I'll make a hopscotch one next.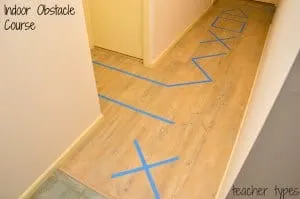 A jungle gym is also a great way to burn off energy!
Outings:
By around 9-10am when the morning school traffic has cleared we're usually ready to head out, whether it be to our local Kindigym, Play Café, Swimming, or just to the shops. We'll often still be out and about for lunch.
Lunch: Miss M's favourite lunch is a ham sandwich with pear or watermelon. I'm always on the look out for lunch locations with healthy choices for kid's meals.
Home Time for Quiet Time:
Depending on the mood, Miss M will have a rest in her cot (we're just recently taken the side bars off so she can get in and out and she pleases) or watch some TV. I've also made her a quiet box which is something she can play with independently and safely in her bedroom if she wants to.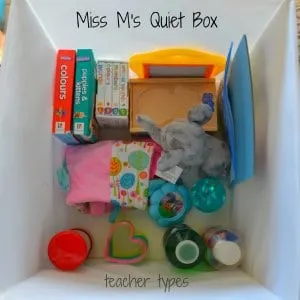 Afternoon:
We love to walk to our local playground and duck pond in the afternoons, sometimes with our dog Archer. We feed the ducks, play on the playground, balance along the brick walls and sometimes ride her bike.
More Play time:
Here is some sensory play inspiration!
Rainbow Rice - click here to find my foolproof recipe.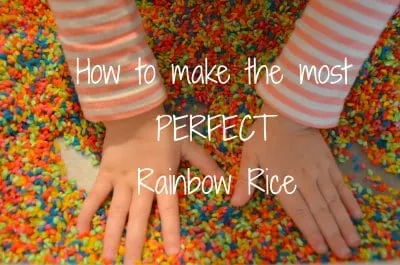 Kinetic Sand – this is one of the most beautiful sensory experiences. If you haven't tried it you really should!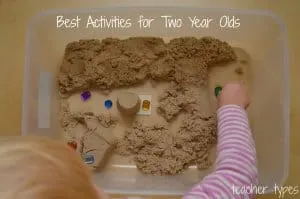 5:00 – Daddy gets home! I'm so grateful that he's home a good 2 hours before Miss M goes to bed. It makes all the difference to our evening routine.
Dinner:
Now I must admit – we don't always eat dinner together as a family. It really depends on what we're having and if it's suitable for everyone. Miss M always has a stash of dinners she likes in the freezer (pumpkin soup, rice, ravioli pasta for example) or I'll whip up a quick omelet. But if I've cooked something in time that we can all have – then we'll eat together. Honestly, sometimes hubby and I enjoy getting takeaway together and eating in peace after Miss M has gone to bed.
6:30 – Bath time – usually with daddy while mum does the dishes. We're trying to get this routine locked in ready for when baby number two arrives.
After bath Miss M gets a special mummy cuddle, and it's really the only time of day I'll get one! Then into PJs, we read two books, she has a 10 second pat, and most of the time she'll put herself to sleep.
Thanks for reading – I hope you found some useful links and ideas if you have a toddler too!
Lauren 🙂
You can find Lauren over at Teacher Types, and can follow her on Facebook, Pinterest, Instagram and Google +
If you have loved Lauren's post as much as I have, make sure you also check out the previous posts in this series from Christie , Allison and Rachel.
If you want to keep your toddler busy makes sure you subscribe to our weekly newsletter and follow us on Facebook, Twitter and Pinterest.