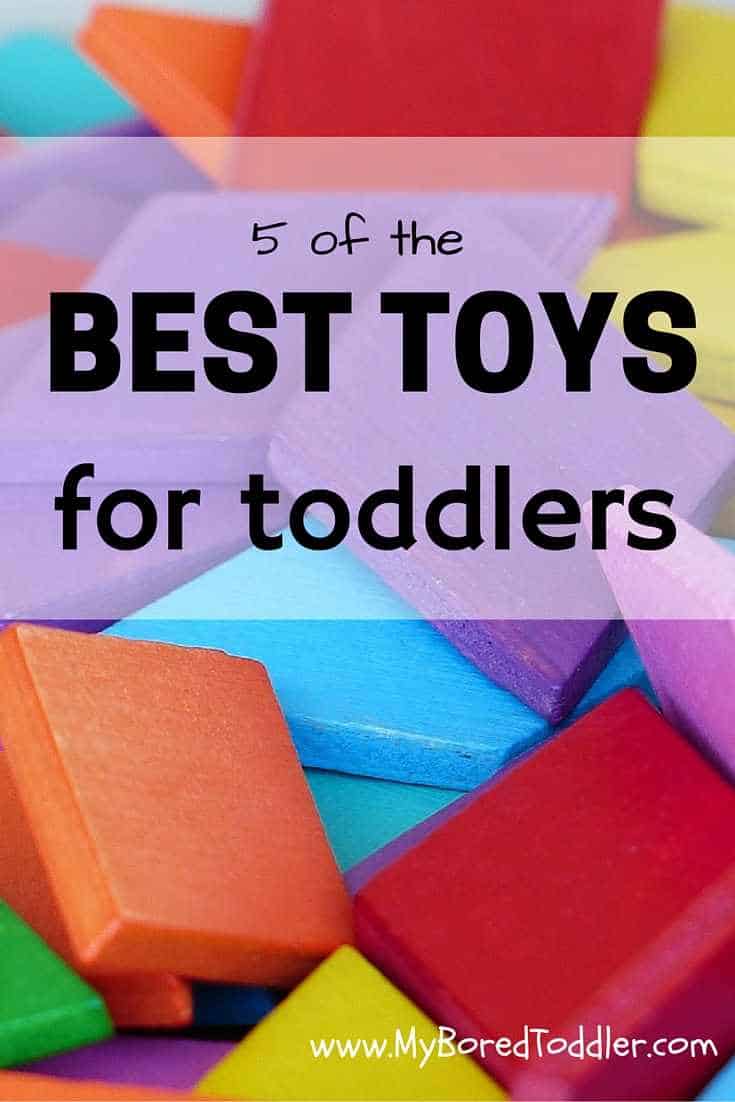 There are only so many toys a toddler can receive for Christmas without your house becoming an overflowing toy store. Add two or three more children to the mix and you'll have more toys than you know what to do with. Don't get me wrong, I've bought my toddler LOTS of toys, but I am quickly learning which ones are more valuable and which ones will be played with a few times on Christmas Day and never touched again.
Now when friends and family ask me what they can buy for my children for Christmas (or birthdays) I try to think of which toys will have the most value throughout the year. Below are my top 5 Christmas gifts for toddlers that will keep them occupied all year long!
This post does contain Affiliate links from Amazon. If you do decide to order from there, make sure you sign up for a free trial of Amazon Prime to receive FREE 2 day shipping.
A Smart Trike is an excellent gift for a one or two year old. With 4 different stages, it easily adapts to accommodate a younger child through to an older toddler. My daughter was given one of these for her 1st Birthday and it has been one of her favorites. Originally we could strap her in and push her around, then as she got older and more stable we took the straps off and the side bars. Now (at almost 3) she is riding it as a proper trike and is very proud of herself! When she upgrades to a 'big girl' bike we can put the straps and sides back on and pass it on to her little sister. The sun shade came in very handy too, particularly since we live in a hot climate. For the price, this is an excellent toddler Christmas gift that will get used all year round.
Child Development Institute which you can read here if you are interested. Depending on your child's age, you can start with large 4 piece puzzles and move onto smaller and more complex puzzles as they get older.

Blocks are such a versatile toy. You can build with them, sort them, count them, make patterns and so much more. A large packet of blocks, like the Megablocks one featured below, is such a cheap investment and one that can be added to over time. As your child gets older you can move on to smaller size pieces.

Boy or girl – it doesn't matter! A play kitchen is a huge hit with most toddlers. This was the discussion at a recent play group I attend and we all agreed that this was one of the best value indoor toys for toddlers that you can buy. Fill it with kitchen utensils (you can buy kids versions, but I prefer to buy small versions of the real thing from department stores) and pretend food and you have at least a year's worth of imaginary play sorted. Add a chefs hat and apron for the perfect final touch. Pretend play plays such an important role in child development, particularly with language development and imagination. Having these kind of toys easily accessible to toddlers is a great resource for encouraging pretend play. There is a really great article on the importance of pretend play from the Wall Street Journal that you can read here.

5. Books
Book, books and more books!
There are so many benefits to reading to young children that you can never have too many children's books in the house. For the younger toddler board books are great, and then you can move on to all the fantastic picture books. At this young age you should be looking for books that encourage repetition and rhyme. If they include actions or songs that's even better.
A few of the classics are The Very Hungry Caterpillar, Brown Bear, Brown Bear, What Do You See? and Walking Through the Jungle.

Whether you buy the play dough or make your own (see our simple recipe here) play dough is an activity limited only by the imagination. There are so many different activities that you can do with play dough. It's great for creativity and fine motor skills. Add a collection of play dough tools and you will find that your toddler will play with this all year round. I love the fact that you can add to this each year with different play dough sets and activities. Feeling festive – check out our Play dough Christmas Tree & Candy Cane activity.
Do you have a great Christmas toy for bored toddlers that I have left off my list? Agree or disagree with any of the above? I'd love to hear what you think.
You might also like our post on Toddler Toys to Encourage Creativity.
For more fun toddler ideas why not join our Facebook group or follow us on Instagram – use #myboredtoddler to share your pics so we can see!
More Christmas toddler activity ideas you might enjoy are:
Toddler Christmas Tree Sensory Bag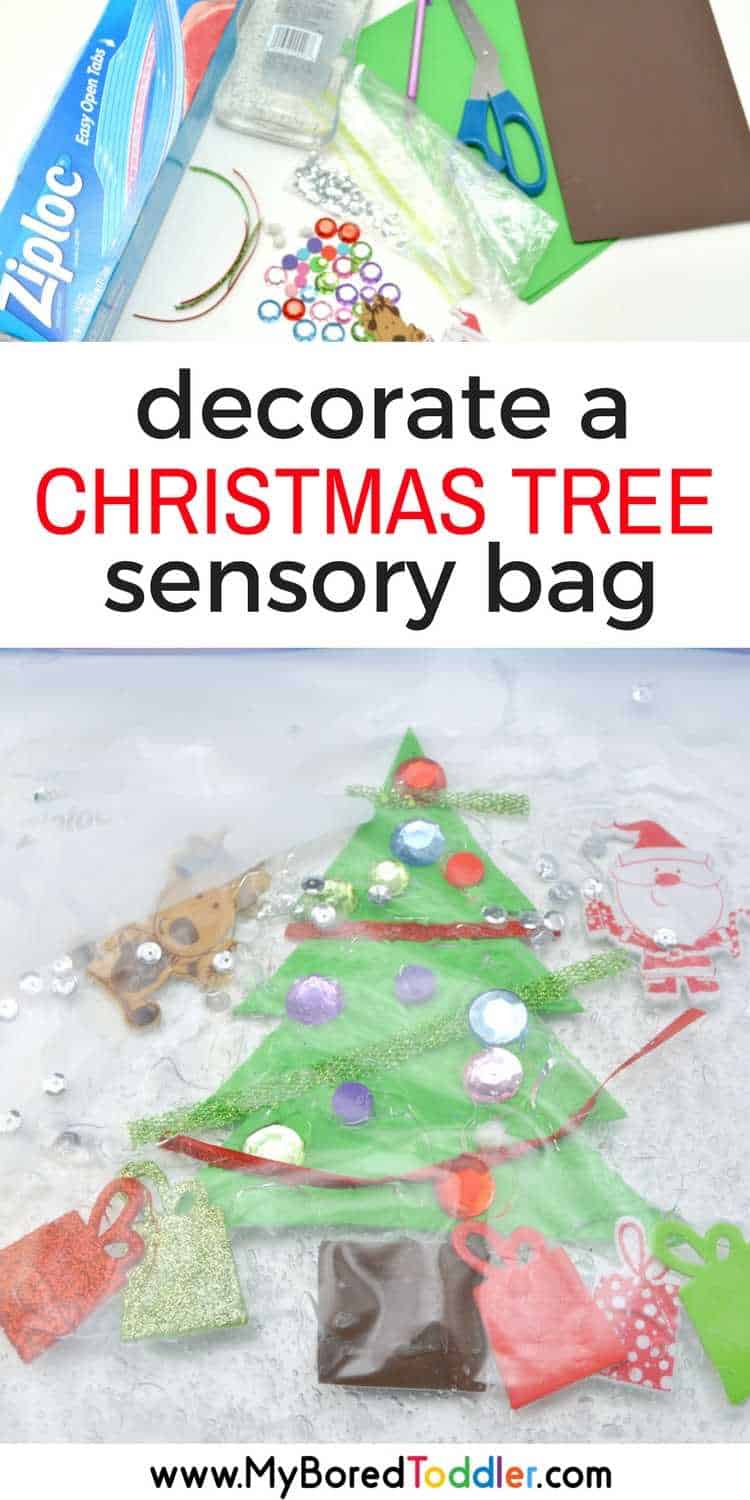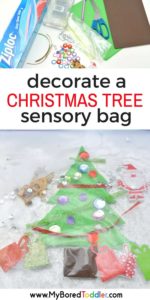 Christmas Tree Stencil Craft For Toddlers