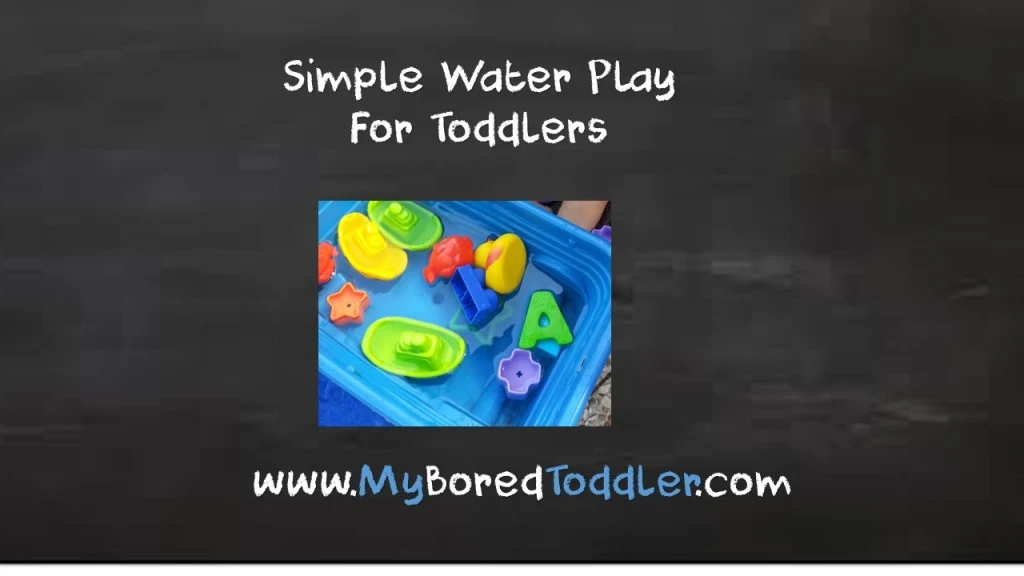 Sometimes I think we try to be too creative with activities for out toddlers. We buy fancy expensive toys and forget about the really easy activities that toddlers (and all kids really) just love. One activity that my 2 year old and 10 month old love is playing with water. There are lots of fancy sand and water tables you can buy (which are great but not necessary to have fun),
but they are just as happy with a bucket of water and a lot of containers and toys. Use toys that you already have as your water table. If you have a wagon of any kind, these work great. Buckets that you take to the beach also work great. Don't underestimate the fun of containers from your Tupperware cupboard either!
You can change the activity by making themes - toy animals one day, foam letters & numbers the next. Talk about which toys sink and which toys float or make paper boats to sail on the water. So many ideas - just let your kids use their imagination.
They would play forever with water if they could - and it's quick, easy (well easyish - if you put them in swimmers and keep towels handy you'll be fine) and free!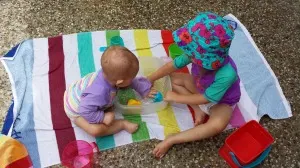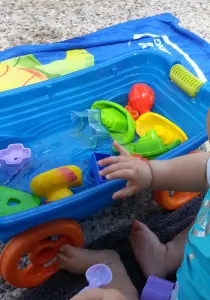 If you prefer a proper water play table there are some great ones available. I'm sure my girls would LOVE this pirate sand & water table but for now their home made water table will have to do!