*This is a sponsored post. All opinions are my own.
It's been well established that mothers are the worst people for taking 'Me Time'. They spend most of their time looking after the family and put themselves second, third or generally last. When we do get that rare 'Me Time' we often scrimp and save, feeling guilty about treating ourselves to anything nice.
Some ways you can enjoy your 'Me Time' include:
Finding a beautiful coffee shop, taking your favorite book and curling up for the afternoon
Going for a walk along the beach, or your favorite walking trail.
Getting pampered. Pampering doesn't have to be expensive. I've long been a fan of discount sites likes Groupon, and there are so many great deals in their health, beauty and wellness Groupons that will have you looking and feeling amazing for very little money. Get a pedicure, have a massage or get your hair done. You can find discounts for all of these in your local area on Groupon, some starting at only $20.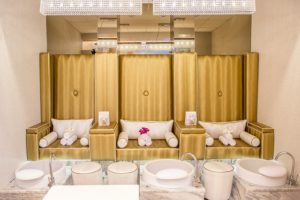 If you have a birthday coming up, or are planning ahead for Christmas, these Groupon health, beauty and wellness deals are a great gift idea. Start hinting now!
How do you like to enjoy your time to yourself?