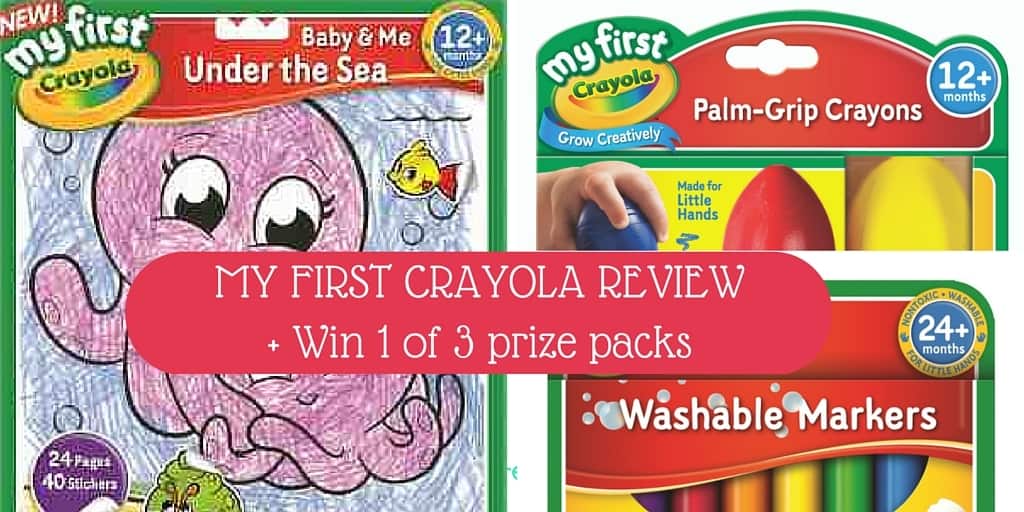 If you have toddlers then you will know that trying to find quality crayons and markers can be tricky. Some crayons are too small and most marker pens last about 30 seconds before they crush them, and that's if they don't draw on the walls first. This week we have been testing out some great new Crayola products designed especially for toddlers. I've previously reviewed some Crayola products and we really loved them, however their new range is even better for young children.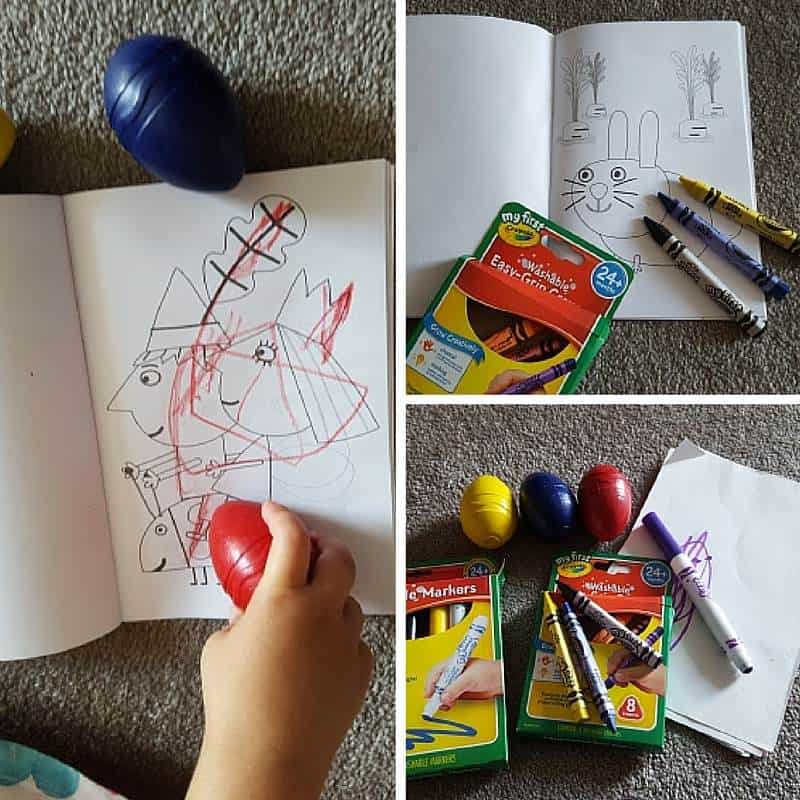 The new My First Crayola range is designed with little hands in mind. The range includes palm grip crayons, non crush washable markers and easy grip crayons and pencils, along with colouring and activity books designed for toddlers and preschoolers.
I've mentioned before that the washable markers are definitely worth it. If you have a toddler you will only ever buy non washable markers once. These markers really do wash off easily with a bit of soap and water and will wipe off most items, but the new feature that I love even more is that they are non crush. Finally we can have markers in the house that last more than 30 seconds before they are ruined! My 4 year old is very happy that her younger sister is no longer ruining all of her markers. We have been using these for almost a month now and they are still all working without being crushed.
The palm grip crayons are an excellent first crayon. They are shaped like an egg and very easy to grip. Perfect for those first stages of scribbling and drawing. Once they have mastered these they can move onto the smaller easy grip crayons and pencils. We've had lots of fun trialing the new My First Crayola range and highly recommend them. If you follow us on Instagram we will be sharing some of our creations this week.
YOUR CHANCE TO WIN! 
Crayola have kindly offered to give 3 of our Australian readers a lovely My First Crayola prize pack.
Each prize package includes:
Palm Grip Crayons
1 Colouring Book
Washable Crush Proof Markers
Easy Grip Crayons
To enter tell us in 25 words or less why your child would love a My First Crayola prize pack.  Open to Australian residents only. Ends April 10 2016
Win 1 of 3 My First Crayola Prizes

If you want to keep your toddler busy makes sure you subscribe to our weekly newsletter and follow us on Facebook, Twitter,  Instagram and Pinterest.