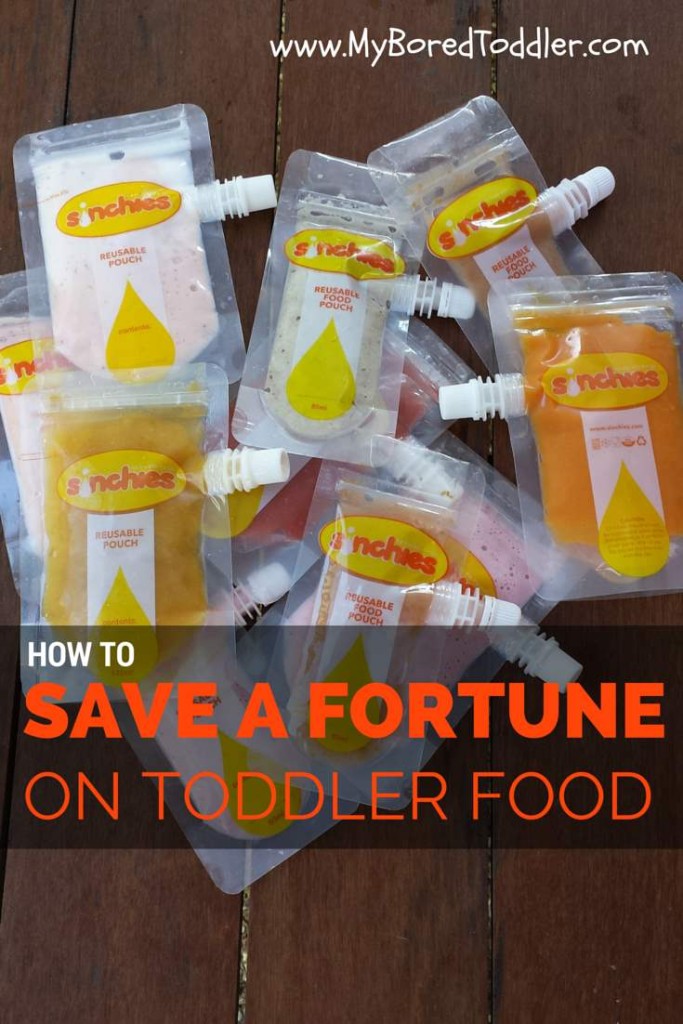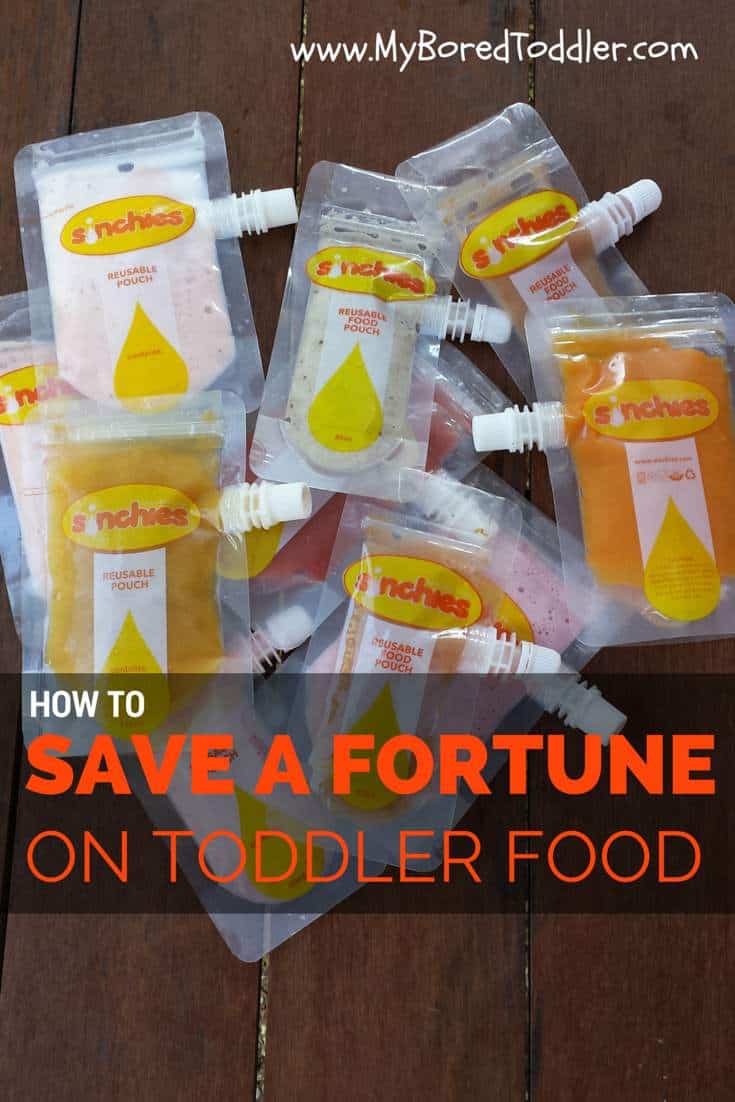 This year I went back to work part time. With a 1 and 3 year old, and trying to work, chase the kids around and work on this site, I've found myself relying more and more on convenience food for toddlers. We are often out of the house for most of the day, so having meals that are quick and easy to throw in a lunch box makes life a lot easier.
One of our most purchased items have been the squeezie pouch packs, which are so handy to quickly throw in a lunch box when you're heading out the door. While I'm careful to only buy the healthy choices in these ranges, I've recently added up the cost of these and it's crazy! I've also been guilty of buying lunch for them when we're out, as I've been too unorganized to prepare lunch before we leave.
When working out our family budget recently I've realised how much we are spending each week on unnecessary convenience purchases for our toddlers. The average price of a squeezie packet of food is around $1.80, which doesn't seem like much on its own, but when you use 2 -3 a day, this quickly adds up. Add on a store bought sandwich (our local indoor play centre charges $4 for a ham & cheese kids sandwich) , and you're easily spending around $8 a day ($56 a week!) ... and that's with only 1 child!
This week I decided to get organized and start saving! To help with this, I started using the reusable pouches from Sinchies. Sinchies kindly provided me with a lunch box kit to review for this post (as shown below).
The first things to go were those store bought squeezie pouches of yoghurt, fruit, and meat & vegetable combinations. A quick calculation showed that I was paying an average of $16.50 a Kilo for these items. $16.50! The yoghurt pouches were even worse, with one brand charging $22 a Kilo - and they're all packed with sugar, even the one 'especially for babies and toddlers'.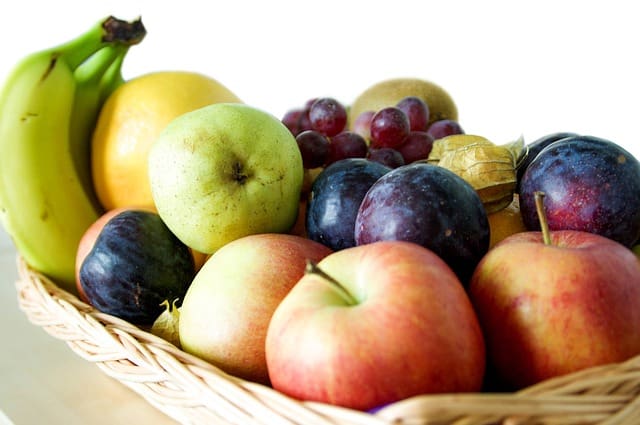 The main ingredient in most of the fruit and meal pouches is apple and/or pear or cheap vegetables like potatoes and carrots. I don't pay more than $3 a Kilo for any of these, which means I'm paying a mark up of at least 500%. A 1 Kilo tub of Plain Greek Yoghurt (sugar free) is $5 from the store, yet those little pouches are costing me $22 a Kilo!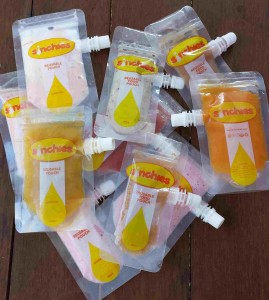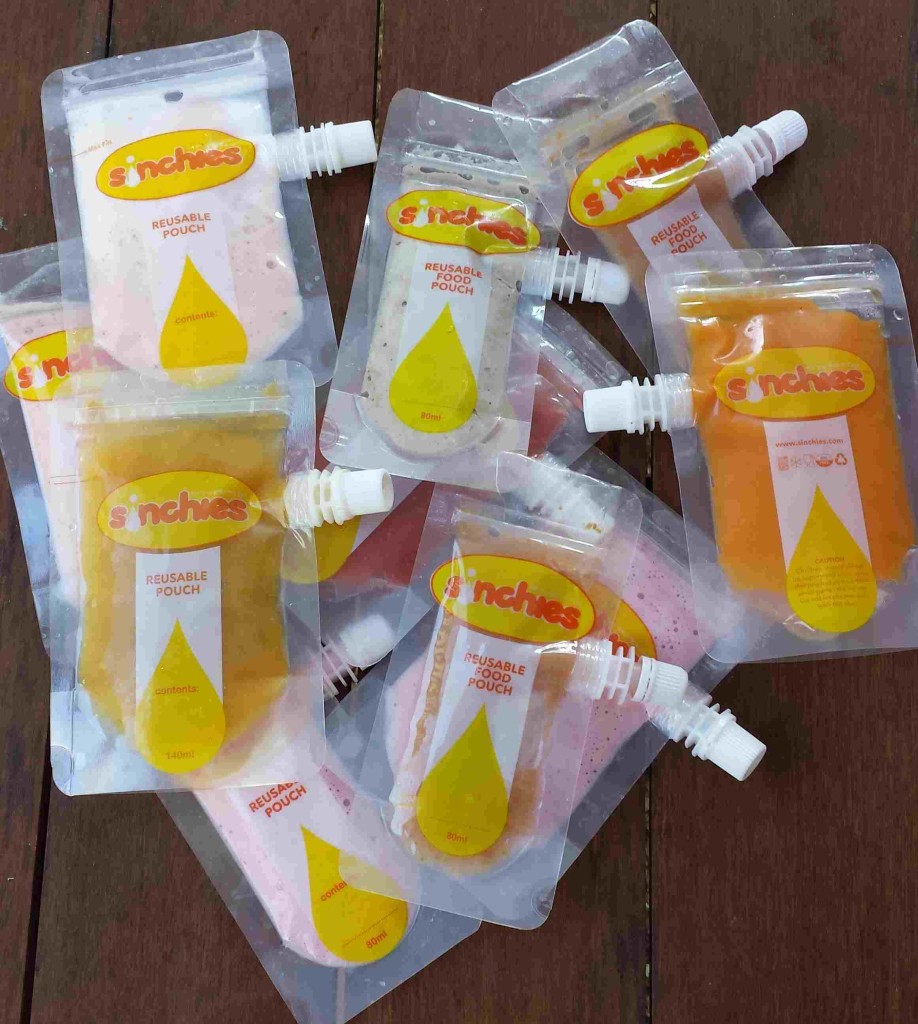 What I made using Sinchies
Making the Sinchie pouches was easy and took me less than an hour to make at least 2 week's worth (you can freeze any extra that you make). I made my combinations by buying fruit and vegetables that were cheap and in season, however if you need inspiration there are some great recipe ideas on the Sinchie's website.
Home Made Yoghurt Sinchies
Using plain (sugar free) greek yoghurt, fresh strawberries and frozen mango I was able to make flavoured yoghurts for approximately 60c for an 80ml packet (slightly larger than the store bought packets). I saved 95c a packet.

1 x 70ml Pauls Squeezie Strawberry Kids Yoghurt = $1.50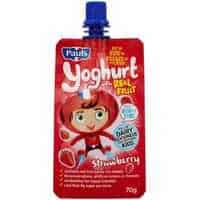 1 x 80ml Sinchies Home Made Strawberry Yoghurt = 55c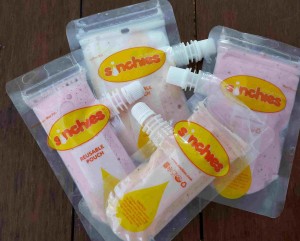 Home Made Fruit Sinchies
For these I used a base of apple and pear, and varied the flavours by adding a mix of strawberries, peaches, raspberries and mango. Buying seasonal produce and using frozen fruit helps to keep the costs down. These cost me around 30c for a large serving. I saved $1.59 a packet.
1 x 120g Baby Macro Apple, Mango & Pear = $1.89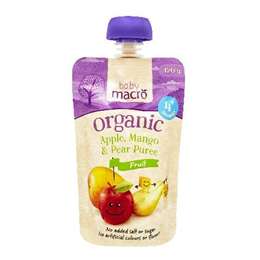 1 x 120g Sinchies Home Made Apple, Mango & Pear= 30c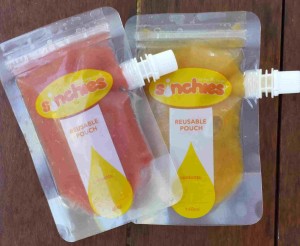 Home Made Meat & Vegetable Sinchies
All of the commercial meat and vegetable toddler food that I sampled had no more than 10% meat. I made a variety of flavours using carrots, sweet potato and pumpkin, and adding chicken, beef and lamb. These also came to less than 30c for a large serving, saving around $1.59 a packet.
1 x 120g Baby Macro Lamb & Sweet Potato = $1.89
1 x Sinchies 120g Home Made Lamb & Sweet Potato = 30c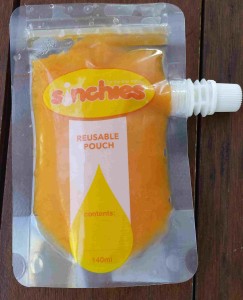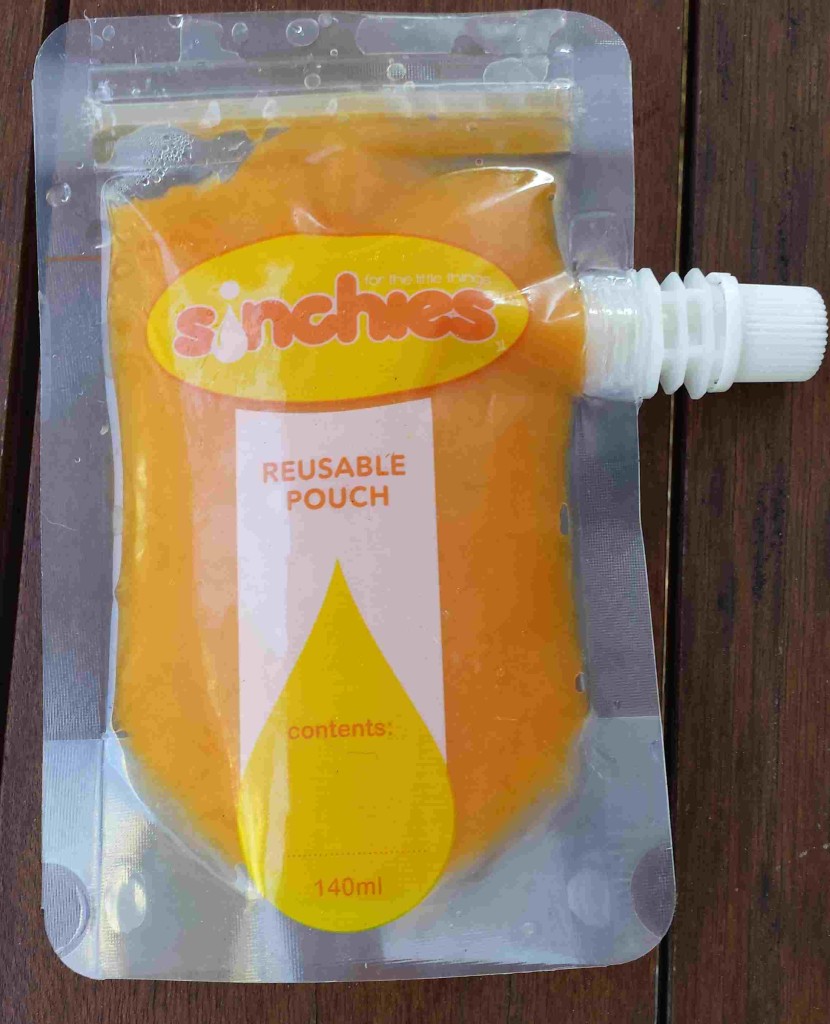 With only 1 hour of my time, I now have a freezer full of snacks for my daughters that will last about 2 weeks. The starter pack I received also included some reusable sandwich and snack bags which has encouraged me to pack a sandwich for the girls each day, and throw in some cut up fruit for a snack. I have already saved over $40 in my first week of using Sinchies, which means that the $35 price of the Starter Kit more than pays for itself. I also know that my girls are eating a healthy, nutritious lunch.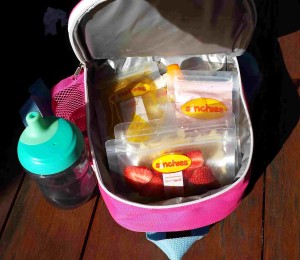 If you would like to start making your own food pouches (and start saving a fortune!) you can purchase starter packs direct from Sinchies, or you can find your local stockist here.
We are also giving you the opportunity to WIN 1 of 2 Starter Kits from Sinchies valued at $70 each. Fill in your details below. Australian residents only. Ends 11.59 March 19, 2017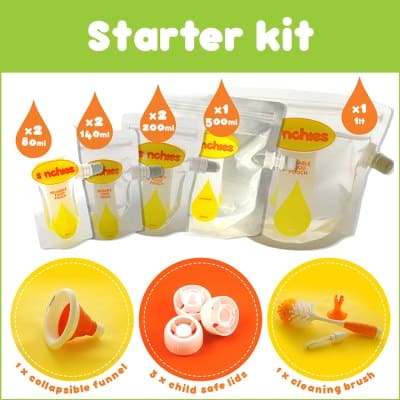 Enter below!