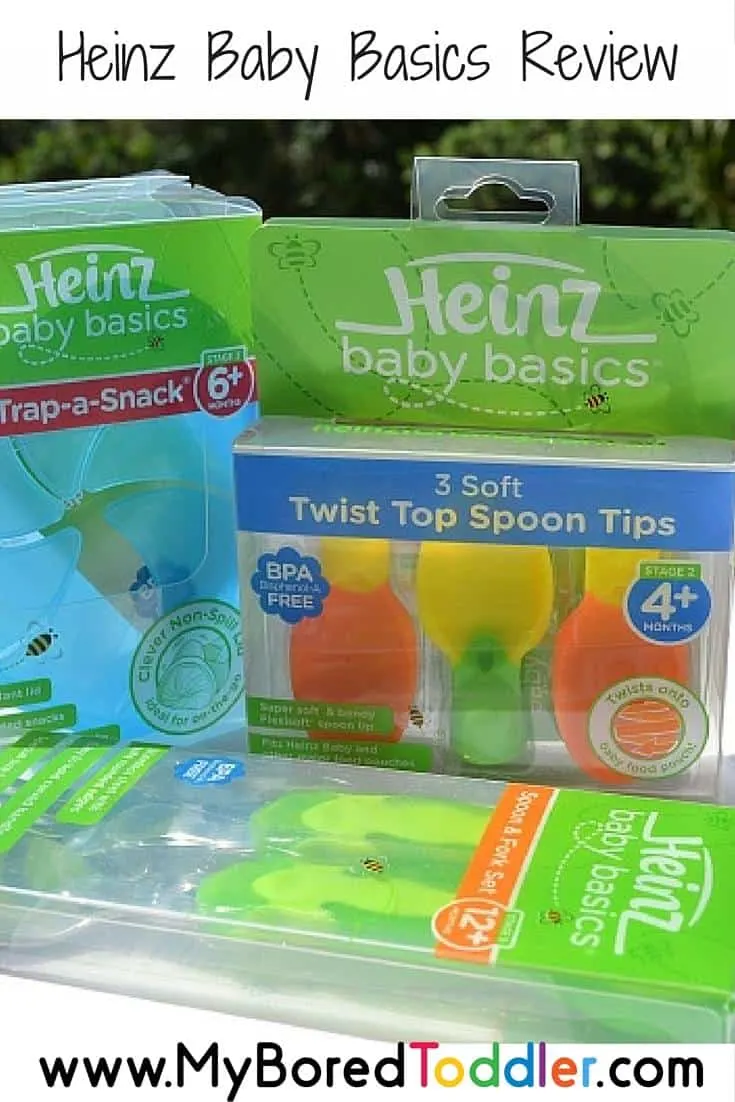 This post is brought to you by Nuffnang and Heinz For Baby
Starting solids with your baby is a big milestone. I remember being so excited when I gave my daughter her first solid foods. I bought about a kilo of pumpkin (silly really when the average baby is lucky to eat even a spoonful) and lovingly cooked and pureed it. I then received a little reality check when most of it ended up on the floor…and on her…and on me! FYI – if the food is orange it will stain and it will never come out! The older she got the more food we introduced… and more food ended up everywhere!
While the mess is inevitable, there are definitely items out there that can make the transition to solids a much smoother process. By 4 months you have got the baby feeding routine down pat. Bottle or breast, by now you know what to do and what you need. When solids come into play, it's not quite so simple. I've had handbags ruined from 'leak proof' containers that leak yoghurt everywhere, countless 'no spill' drink bottles spill all over my purse and phone, and on too many occasions have found myself packing the baby food (tick to me!) but nothing to eat it with.
I've recently been testing out the Heinz Baby Basics range of feeding accessories and they have something to offer for all stages of your baby's feeding development. The Heinz range are all BPA free and dishwasher, microwave, steriliser and freezer safe and come in some great bright and fun colours. After spending time checking out their new range, my top picks for each feeding stage are:
4 Months +: Heinz Baby Basics Twist Top Spoons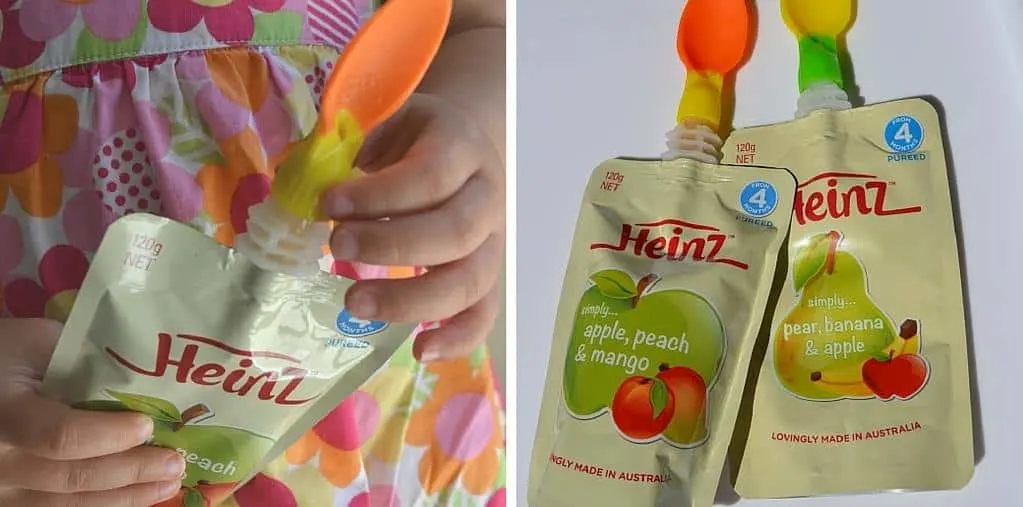 I'm a big fan of the baby food pouches rather than the jars. You can throw them in your bag, put the lid back on knowing they won't leak and store the remainder in the fridge for later. The problem is trying to juggle the pouch, a spoon and a baby. These spoons fit on top of the pouches and make life much easier! I always buy these for baby showers as they're so practical and handy.

6 Months +: Heinz Baby Basics Trap a Snack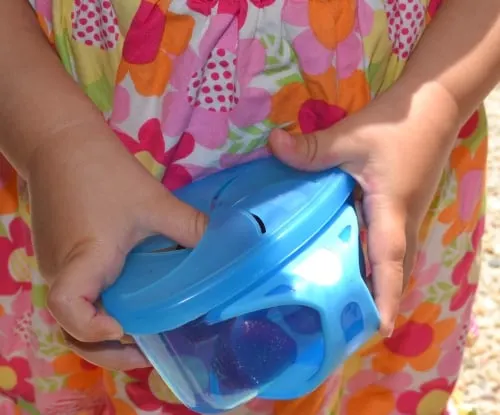 These are great! My kids have a habit of spilling their snacks everywhere, particularly in the car. With the Trap a Snack it is very difficult to get more than 1 or 2 snack items out at a time. It allows independence, while preventing the mess! These are great for crackers, cheese and fruit, and you can keep using them as they get older. I still use mine with my 2 year old.
12 Months + Heinz Baby Basics Spoon & Fork Set

These are designed with toddlers in mind. They have an easy to hold curved handle, and have safe round edges. Starting your toddler with cutlery early is a great step towards them using real cutlery as they get older. They also love getting their 'big girl' or 'big boy' fork and spoon!
If you are looking for baby and toddler feeding products with functional designs, useful, well thought out features and great fun colours you can't go past the Heinz Baby Basics range. The Heinz Baby Basics range is available at Coles, Woolworths and leading baby stores. You'll find the prices very affordable.