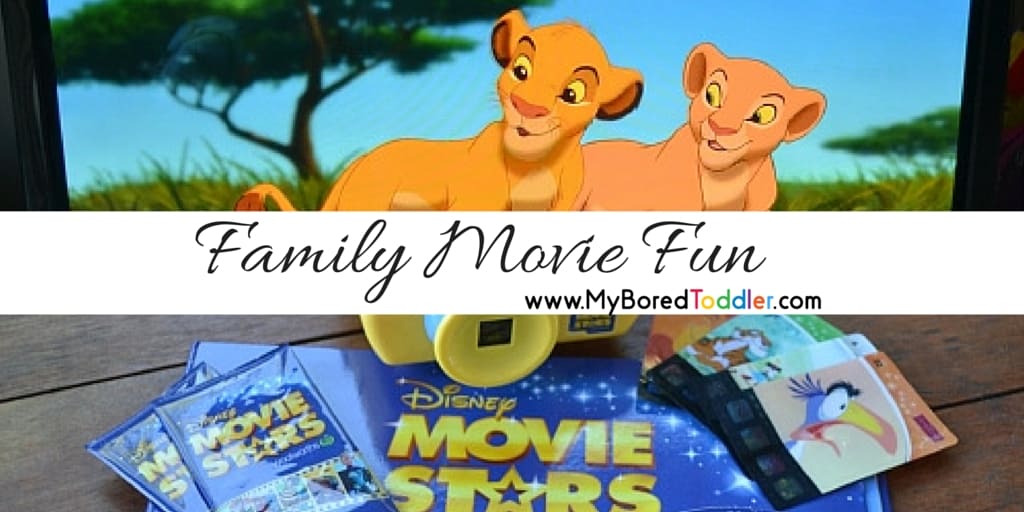 This post is brought to you by Nuffnang and Woolworths
Over the last month our local cinemas have been playing some of my favourite Disney movies and I jumped on this opportunity to take my girls (2 and 4) to their first movie. We chose the Lion King and had a lovely day out. I remember seeing this at the movies when it first came out and was a little nostalgic taking them to see it. It was their very first cinema experience too which made it all a little bit special!
Now I won't lie and say that taking two young children to the movies is a breeze, but we did have fun. I will confess that my 2 year old slept through at least half of the movie, and I'm fairly sure my 4 year old was more excited about the popcorn, but nevertheless, they both can't stop talking about the movie now. I have now watched The Lion King more times than I ever wished too. It's almost on track to take over from Frozen as the most watched movie in our house! We've also begun watching some of the other classic Disney movies and it's making a nice change from the usual children's shows we watch.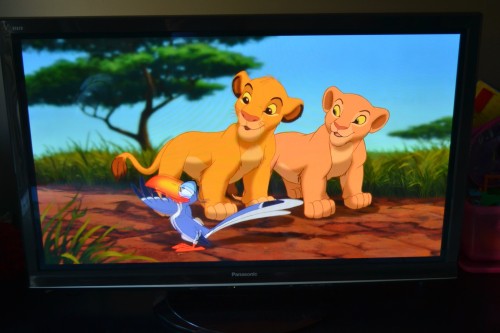 If your child takes an interest in a movie or TV show, there are some great ways to capitalise on their excitement with some fun hands on activities. As The Lion King and Frozen are the favourites in our house we have been:
Colouring In
You can easily find Disney colouring books, and a quick google search will provide plenty of printable colouring in sheets
Reading
There are numerous versions of both of these movies easily available at your local book store or library. I'm a huge fan of reading to young children, and it's nice to discuss some of the differences between the book and the movie.
Crafts
Visit Pinterest and you'll be overwhelmed by the amount of craft activities available for Disney movies, frozen in particular. We have made a lion mask and frozen snowflakes.
Dress Ups
We have a princess dress up box which has been getting a great workout lately. Frozen dresses are available in most department stores, but any princess dress will work. We've also added our lion masks to the dress up box and have had several fun pretend zoo adventures. An old towel makes a great magic carpet if your kids love Aladdin!
Woolworths Disney Movie Stars Collectible Cards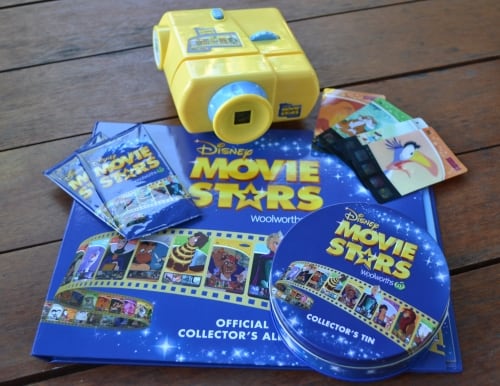 If you shop at Woolworths, your kids will love the new range of collectible Disney cards, featuring The Lion King, Frozen, Aladdin, Beauty and the Beast, The Jungle Book, Snow White and the Seven Dwarfs and Mickey Mouse.
We have collected a lot of the previous Woolworths cards, but these cards are the most popular in our house. You receive 1 packet (containing a card with 4 projectable frames featuring Disney scenes and a Disney sticker) for every $20 you spend, and you can purchase a projector to view them in for only $8. These projectors are like the toy ones that I used to have as a kid so it has been great to see my kids enjoying the same toy.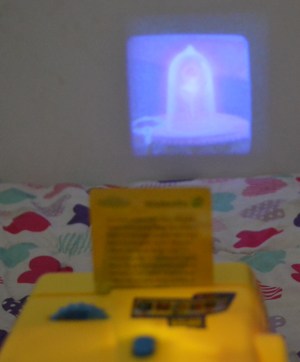 I have a sticker chart for my girls and for their last reward I bought them the collector's album, which came with a free Disney e-book ($5) and the collector's Tin ($3). There are 42 cards to collect and they are always excited to find out what new scenes and stickers we have received.
If you would like to find out more about the Woolworths Disney Movie Stars Collectible Cards, you can visit the Woolworths Website, or watch this short video on YouTube. Spend $20 at Woolworths to receive your first card.