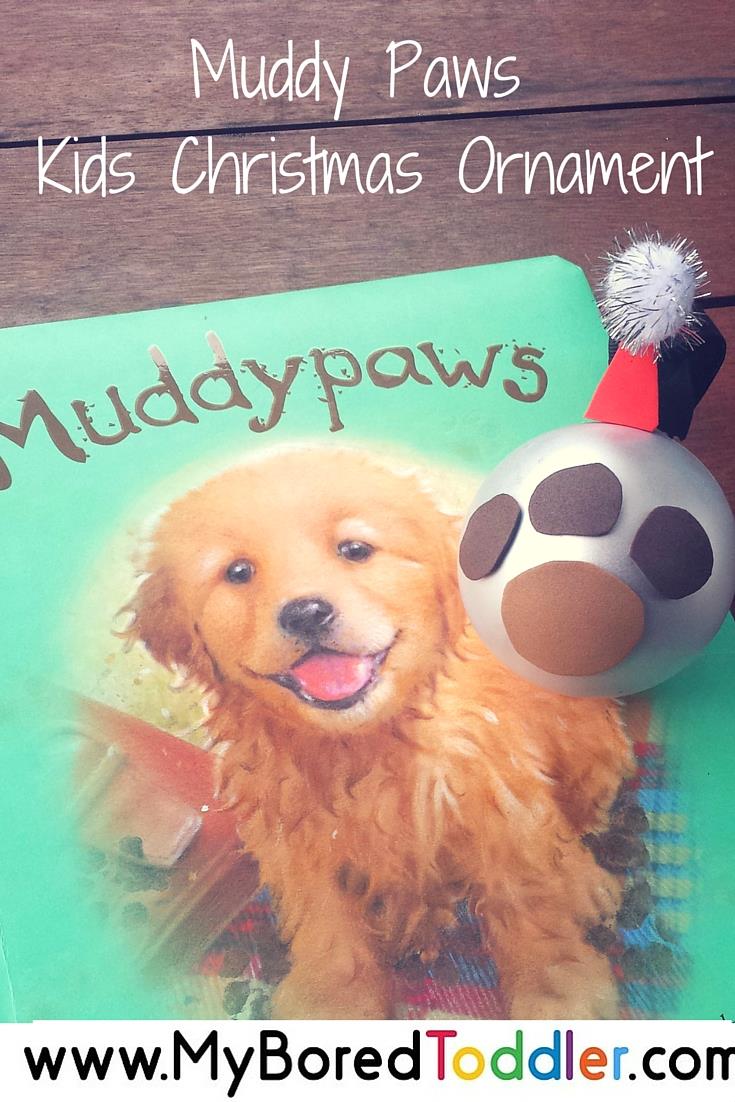 This week I am taking part in another Kid Made Christmas Ornament Challenge. The difference is that this week our ornaments are to be inspired by a book. Muddy Paws is a favorite with both of my girls and was actually a book that was given to me at my first baby shower. We now have the whole collection including Muddy Paws New Friends, Muddy Paws Goes to School, Muddy Paws on the Farm and Muddy Paws First Christmas
My girls were very excited to make a "Muddy Paws" ornament (we actually made two - one fore each of our dogs) and they had a lot of fun too. This ornament is really really simple! With toddlers it's best to keep the activity easy!
What you need:
What to do:
Cut out a large oval and 3 smaller oval shapes from the brown adhesive felt.
Stick onto the plain bauble
Tie brown ribbon to the top of the bauble and hang up!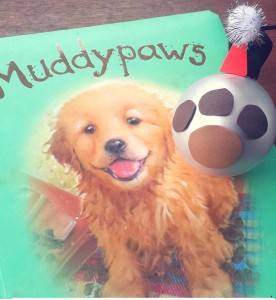 his post is part of the 10 Days of a Kid Made Christmas. Make sure you visit the other bloggers who are also posting their activities today inspired by the following books
You can also visit here to find the full list of participants and over 70 ideas!
For more fun toddler ideas why not join our Facebook group or follow us on Instagram – use #myboredtoddler to share your pics so we can see!
You might also like our Christmas Sensory Ideas for Toddlers