These blueberry & strawberry yoghurt mini muffins are a hit in our house. Do you struggle to find healthy lunch box treats for your children to enjoy?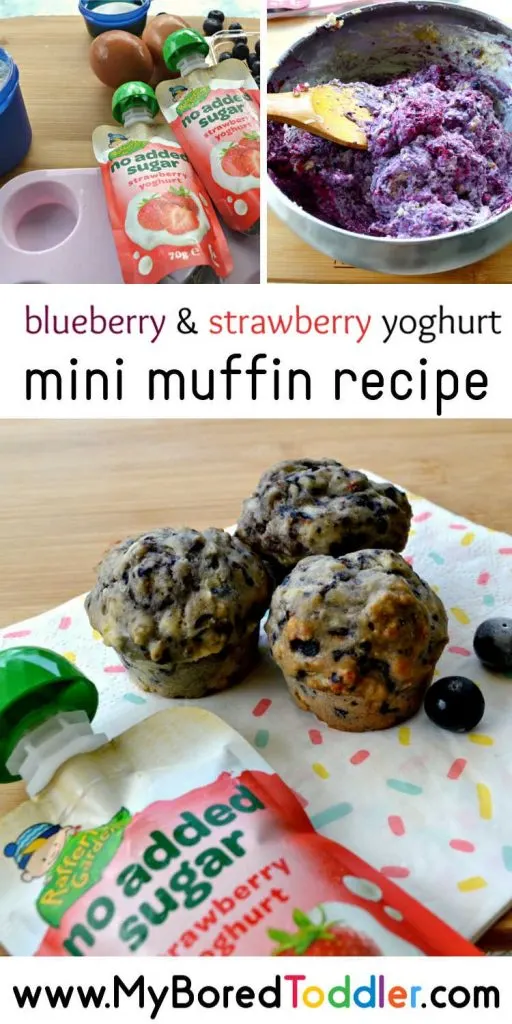 This recipe is in collaboration with Rafferty's Garden
Blueberry & Strawberry Yoghurt Mini Muffins
Finding healthy recipes that actually get eaten is quite a skill, and I've found a recipe that my children absolutely LOVE. These blueberry & strawberry yoghurt mini muffins are a huge hit in our house and the recipe is easy enough that the kids can help you make them too.
I try to make a batch up on the weekend and then we eat them during the week. They freeze really well too so why not make a double batch and pop some in the freezer for later.
The trick to this recipe is to use yoghurt that has no added sugar (you'll be amazed at how much is in some of them!). I like to use Rafferty's Garden as I know that they don't add any extra sugar to theirs. We also use these yoghurts for snacks, so we always have them in the fridge.
A little #mumhack is to keep all those half eaten yoghurt pouches (and the half eaten berries if you're kids are anything like mine!) and then use them in this recipe at the end of the week.
We make them as mini muffins as these are the perfect size for babies and toddlers, but you can easily make larger muffins – just cook them for a little longer.
How to make blueberry & strawberry yoghurt mini muffins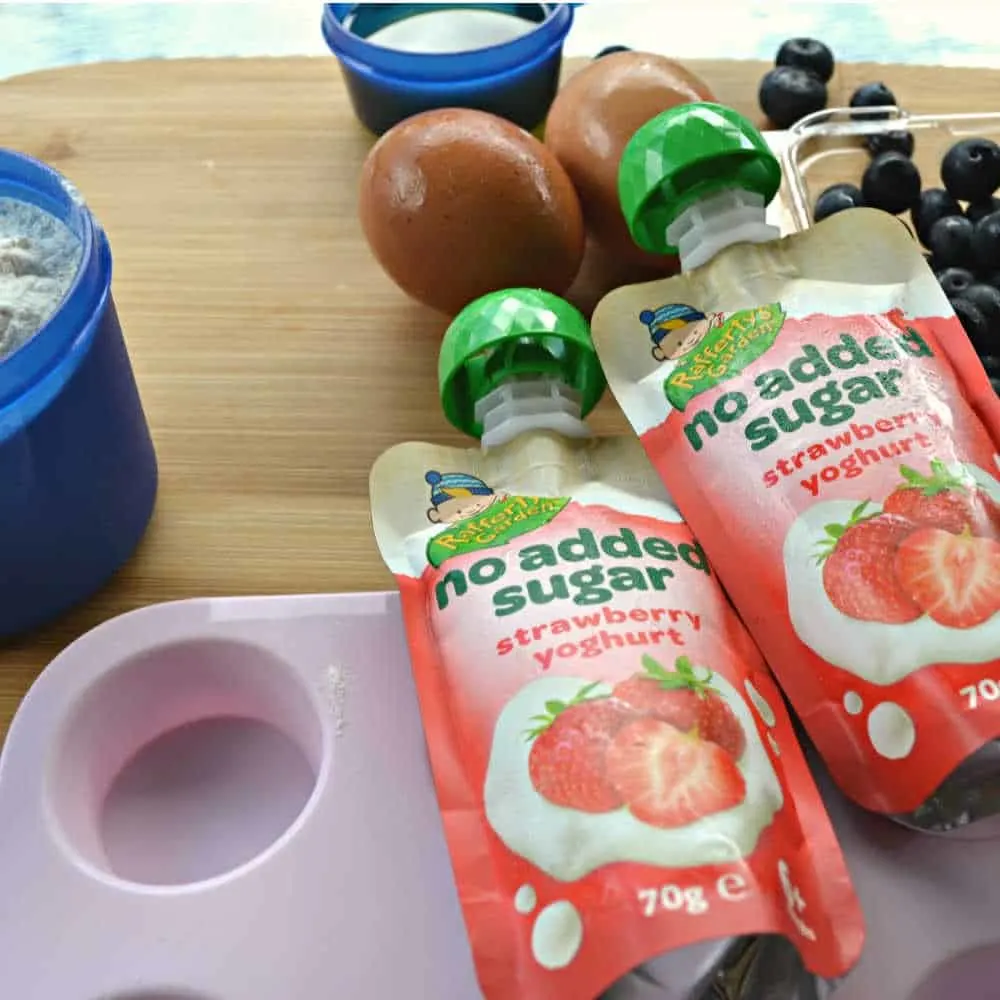 Ingredients:
2 x Rafferty's Garden Strawberry Yoghurt Pouches
1 punnet of blueberries
⅓ cup of olive oil
2 eggs
1 teaspoon of maple syrup (optional)
2 cups of self raising flour
Utensils:
Silicone mini muffin pan
Wooden spoon
Blender or stick mixer
Mixing Bowl
Spoon
Method:
Preheat your oven to 180 degrees Celsius
Add the flour into a bowl
Add 2 eggs

Add the oil

Pour in the 2 pouches of Rafferty's Garden Strawberry Yoghurt

Mix until combined with a wooden spoon

Blend the punnet of blueberries using a mixer or stick blender so that it makes a puree

Fold the blueberry puree into the mixture

Place the mixture into your mini muffin moulds

Bake for 12-15 minutes. You will know that they are ready when you press down on the top and they bounce back

Allow to cool for 10 minutes and then enjoy!

Freeze the remainder for later
If you want to vary your flavours, you can add strawberries or blackberries too.
If you are looking for more baby and toddler recipes you can find lots of them over at Rafferty's Garden.