If you're looking for messy play activities for toddlers then you've found the right place! We're taking our sensory play one step further this week and getting messy! Messy play is so important for young children, especially toddlers and preschoolers and I know it's an activity that is often avoided. If you're a bit hesitant to set up messy play activities for your toddler, these ideas will help!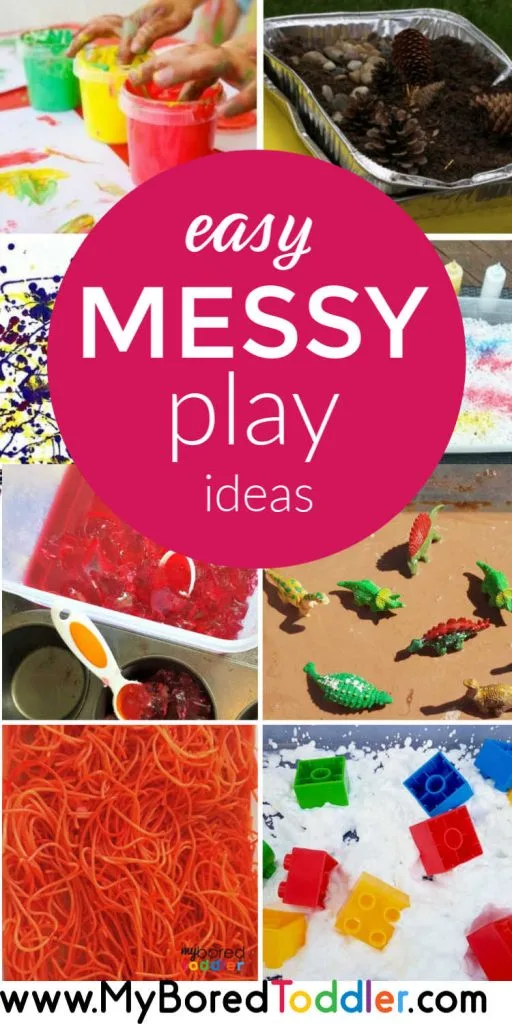 Messy Play Ideas for Toddlers
Our sensory play ideas are always so popular that I thought it was about time we took it one step further with some seriously messy play! These activities WILL be messy (there's no escaping that!), but if you do them outside or in a reasonably confined space you'll be fine!
If you're new to messy play and a bit hesitant about it all you might want to join in with our 5 day Messy Play Challenge. It's a free challenge and this will be full of SIMPLE and EASY to set up messy play activities - perfect for ages 1-3. If you would like to take part you can SIGN UP HERE. You will receive a new messy play challenge activity each day 🙂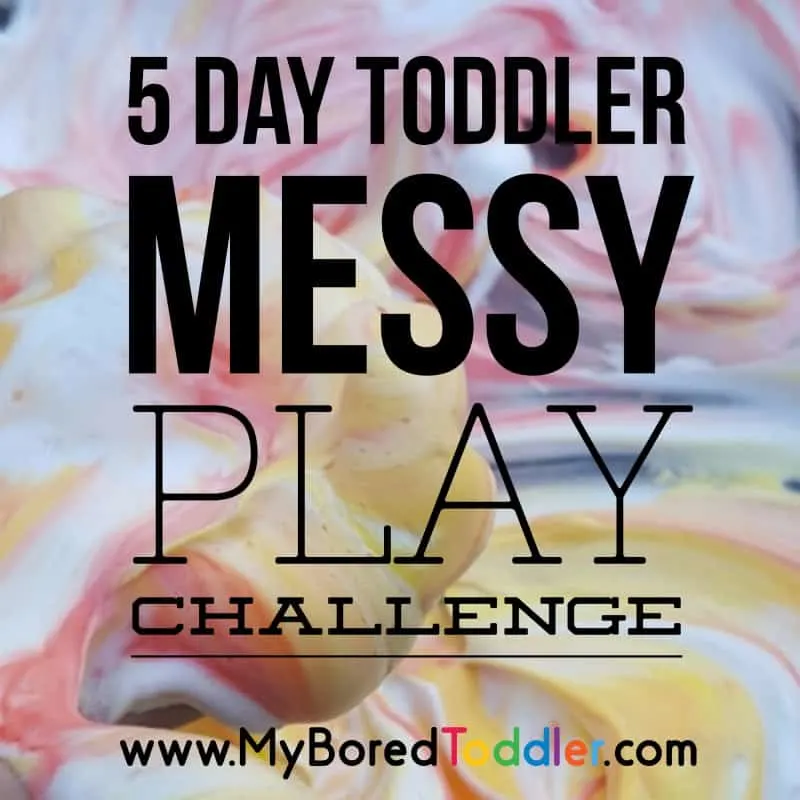 In the meantime check out this great list of messy play ideas for toddlers! If you set any of them up make sure you share them over on Instagram (use #MyBoredToddler so we can all see) or share a pic in our Facebook Group.
Toddler Messy Play Activities
Let's get started! Which messy play activity will you do first?
Only 2 ingredients needed for this easy taste safe messy play idea - and one of them is water! Get the recipe HERE.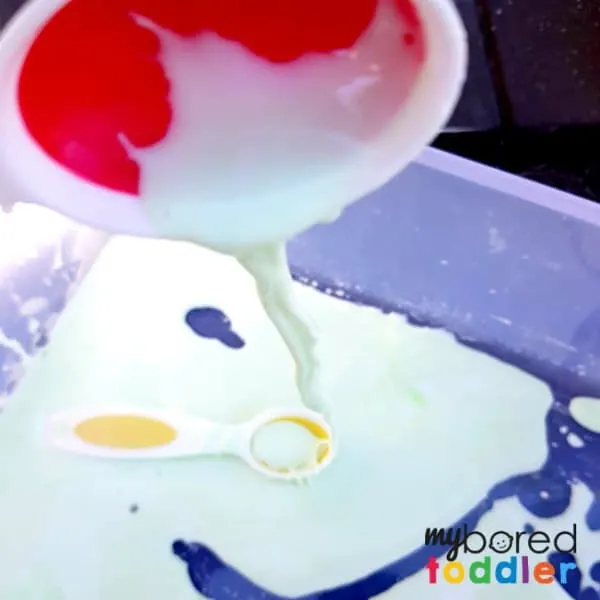 Jelly Sensory Play
This is a fun activity to set up and toddlers love finding toys inside too.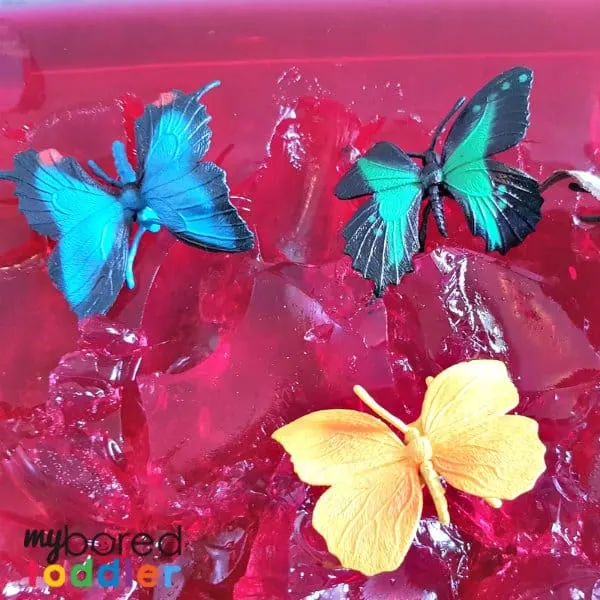 Dinosaurs in Taste Safe Mud (oobleck)
This toddler messy play activity is a favorite in our house! See how we made the mud HERE.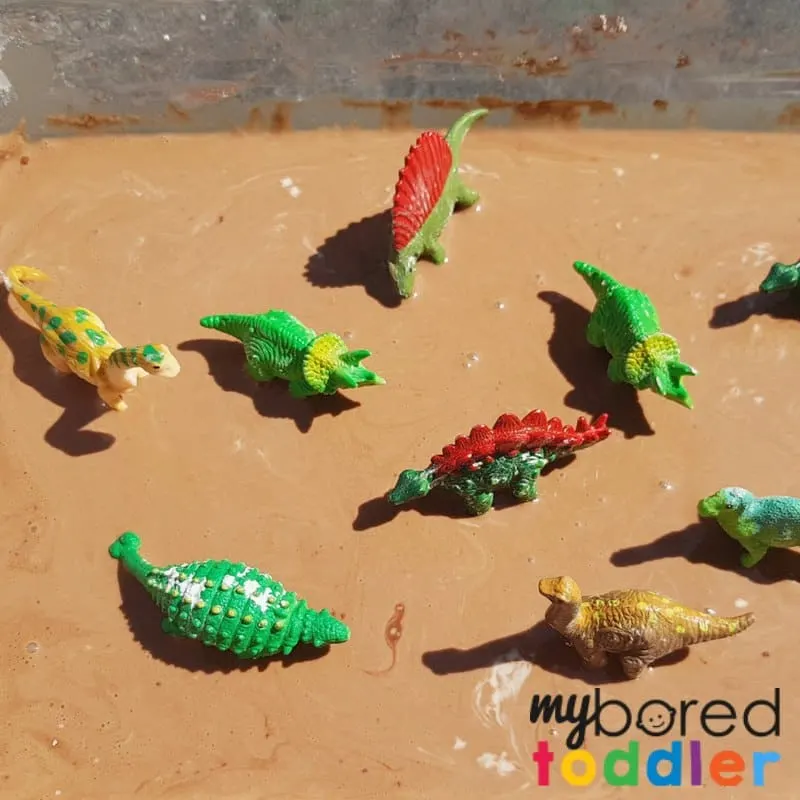 How to make colored spaghetti
Coloring spaghetti is not as hard as you might think! See how to color spaghetti HERE.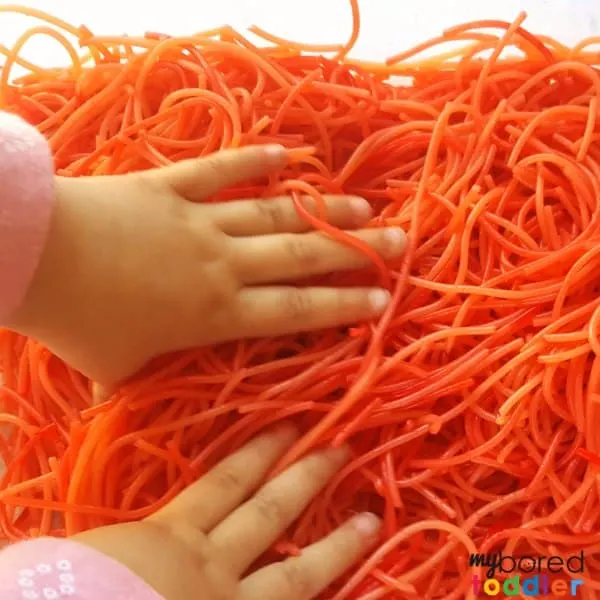 Such a quick activity to set up but SO MUCH FUN!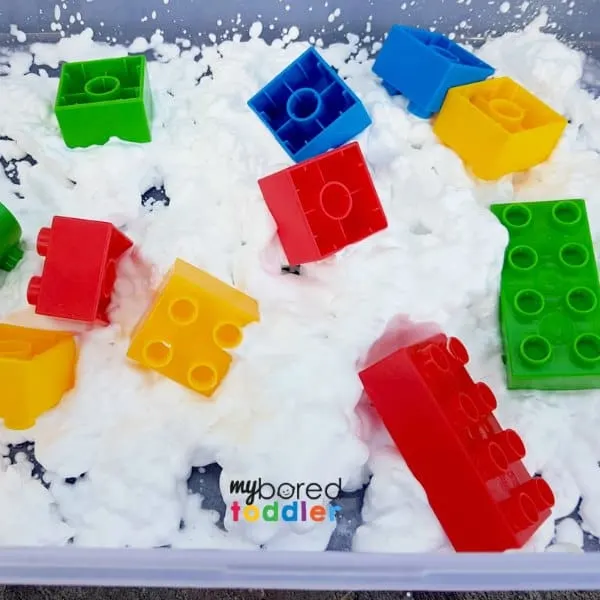 Fizzing Sensory Bin
Once you've tried this you'll be asked to set it up over and over again! See how easy it is to make your own fizzing sensory bin HERE.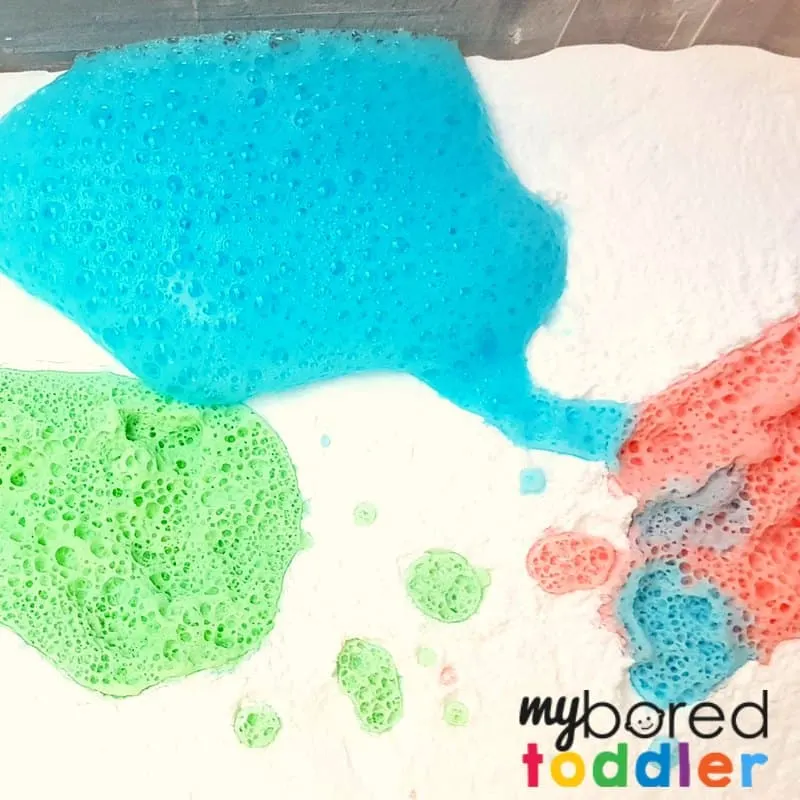 It's a classic and it's messy but they definitely love it! If you want to take your painting further try these 20 toddler painting ideas.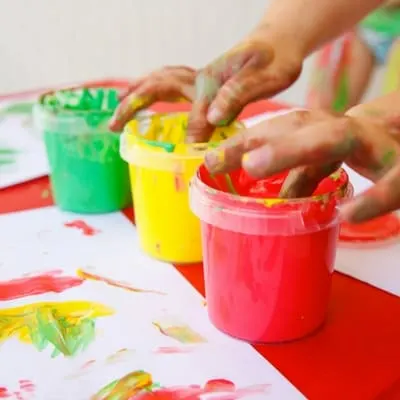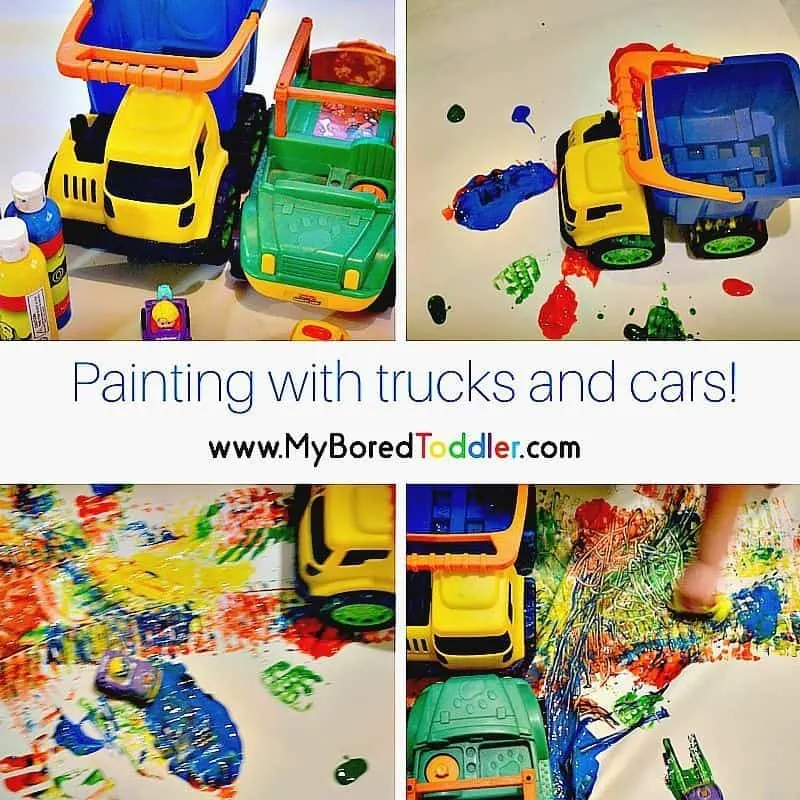 This one is always popular too!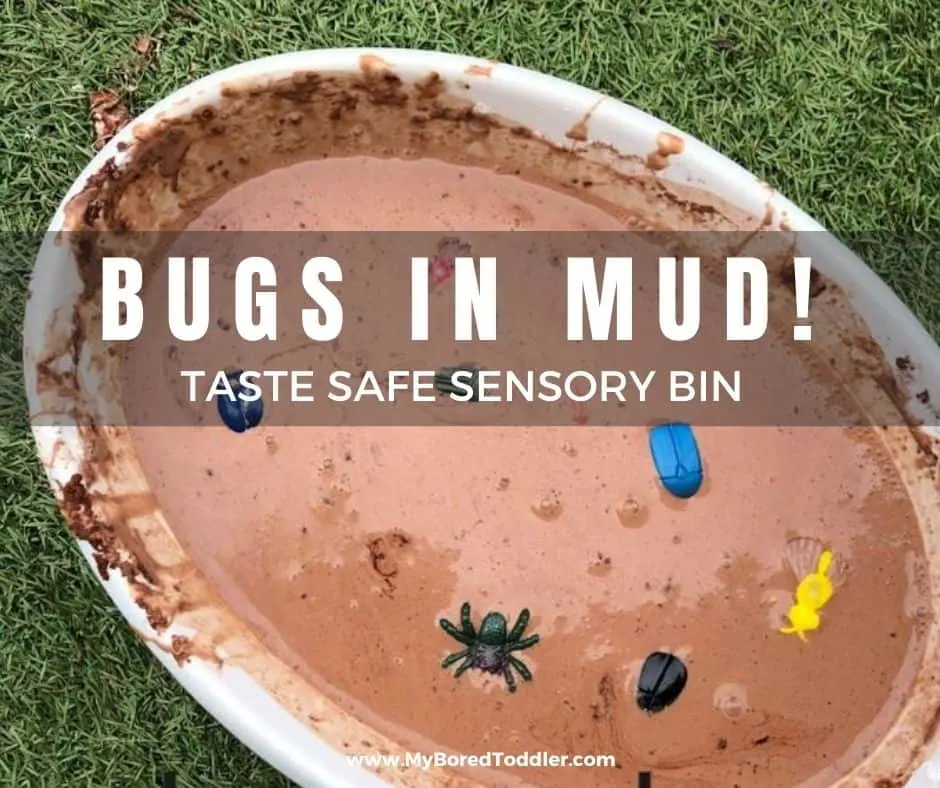 Make sure you join our Facebook Group for more fun toddler activity idea - you can also follow along on Instagram - follow @myboredtoddler and use #myboredtoddler
If you love this post why not Pin it on Pinterest!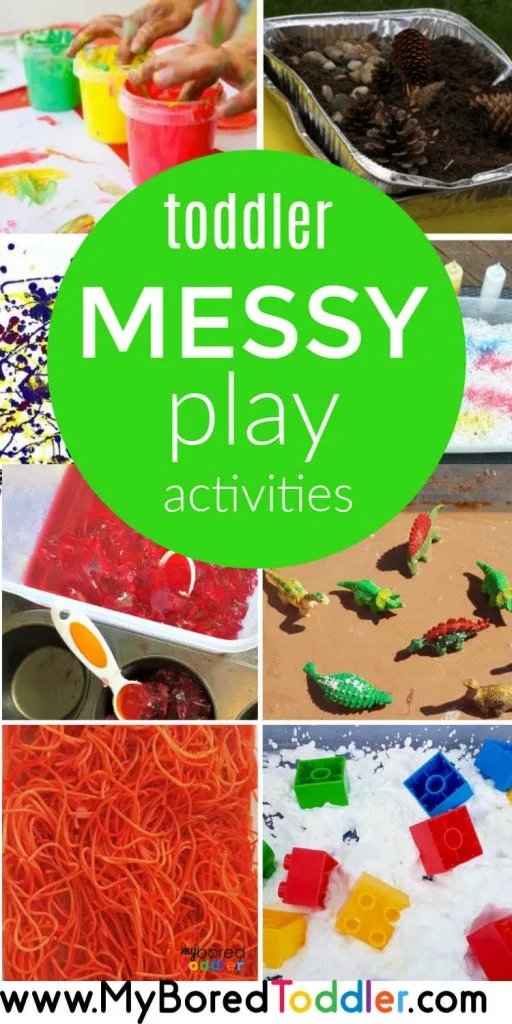 Make sure you share photos of your messy play in our Facebook Group or over on Instagram – Use #MyBoredToddler so we can see! You can also sign up to our weekly newsletter or follow us on Facebook or Pinterest for more great toddler activities and ideas.
Some other toddler activities you may enjoy are: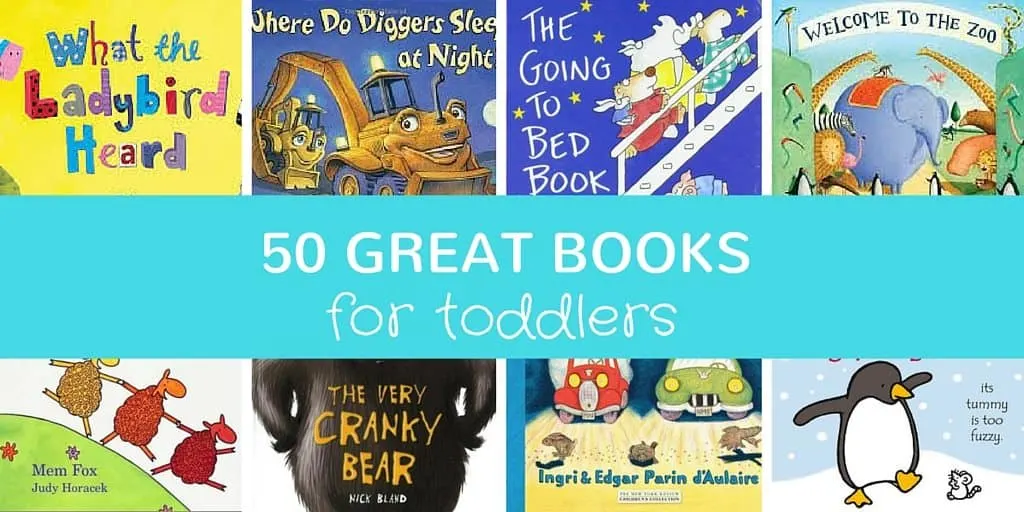 Water Play for Babies and Toddlers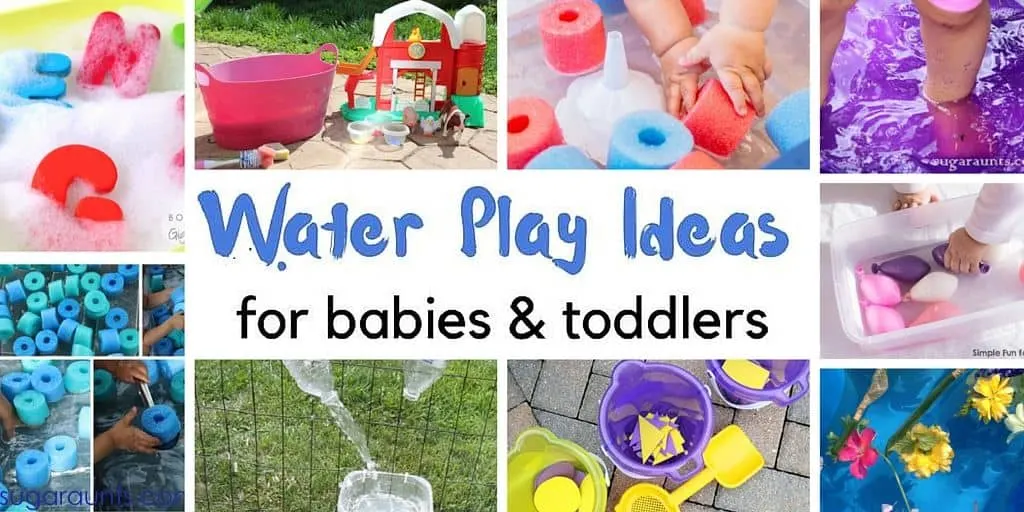 If you enjoyed this post why not PIN IT to Pinterest