This collection of Fall books for toddlers is a great one to print off and take to your local library. Isn't Fall such a beautiful season. The colors changing, the leaves falling, it really does make for a beautiful time to get out with your toddlers and explore. We love to link our activities to the seasons, and I always like to start off a new season with some great toddler books. These toddler books about Fall are perfect - I'm sure you'll love them as much as we do.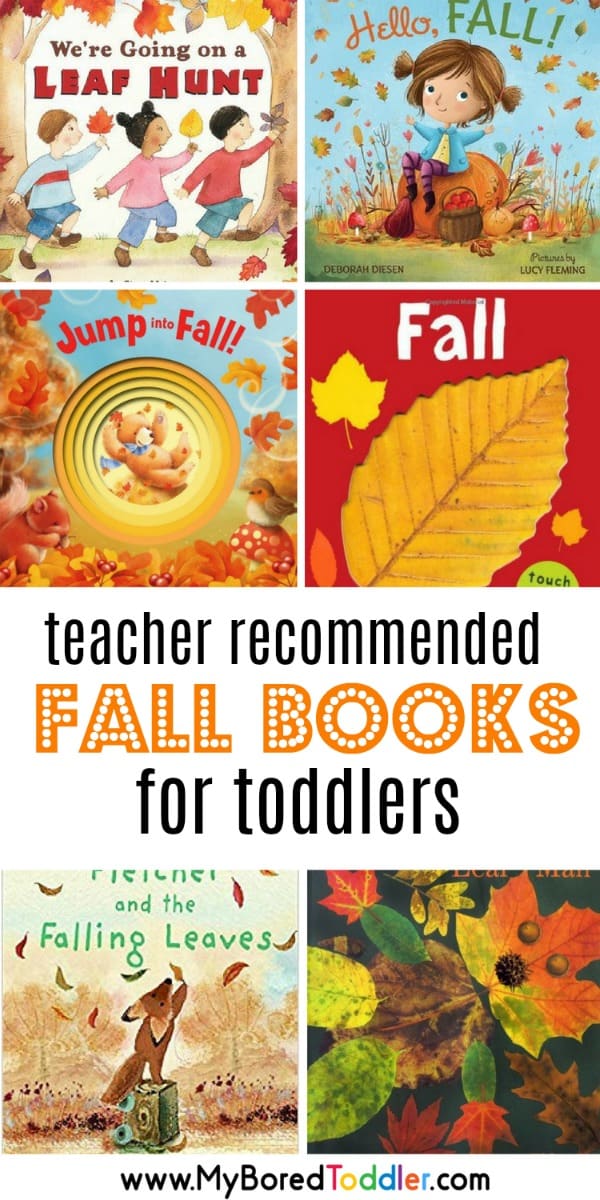 10 Great Toddler Book About Fall
We really do love reading, and if you haven't already, make sure you check our list of the 50 Best Books for Toddlers. You can also find some of our favorite books on our Amazon List too. When it comes to choosing Fall books suitable for babies and toddlers, I like to look for a mix of board books and lift the flap books (always a hit!). I also want bright, vibrant pictures that we can discuss and that grabs their attention. I try to keep the stories on the shorter side as their attention span isn't great, but if you have a longer book, don't be afraid to skip a lot of the text and focus on asking questions, discussing the pictures, talking about the colors etc.
I've linked all of these to the books on Amazon to make it easier for you to shop, but don't forget that your local library is always a great resource too. Most will let your request the books, so if you plan ahead you can have them ready to go! Make sure you look at all of our Fall toddler activities that will go really well with this collection of books. I've deliberately kept Halloween books out of this list, as we have separate collection of toddler Halloween books HERE.
Some other great Fall content that you might like is:
Fall Sensory Bins for Toddlers